WEST GARFIELD PARK — A faith-based residential program for young men of color will be able to house more participants thanks to a six-figure grant from a Christian nonprofit.
The MAAFA Redemption Project is a ministry of New Mount Pilgrim Church, 4301 W. Washington Blvd., that pushes for the revitalization of West Garfield Park. The project recruits young men who are vulnerable to street violence, gangs and poverty, and helps them become local leaders who can help turn around the neighborhood.
The We Raise Foundation, based in suburban Itasca, in partnership with the MIGMIR Fund, awarded the project a $300,000 grant, the largest donation offered in the 115-year history of the foundation.
The MAAFA Redemption Project was picked because its whole-person approach aligned with the We Raise Foundation mission of investing in the intersection between violence, poverty and inequality, said Paul Miles, foundation president and CEO.
"The redemptive approach to community health really resonated with us. It's holistic. It's treating the entire person, but also the entire community," Miles said.
The name of the initiative, MAAFA, comes from the Kiswahili word meaning "calamity" or "disaster." It typically refers to the transatlantic slave trade and Middle Passage.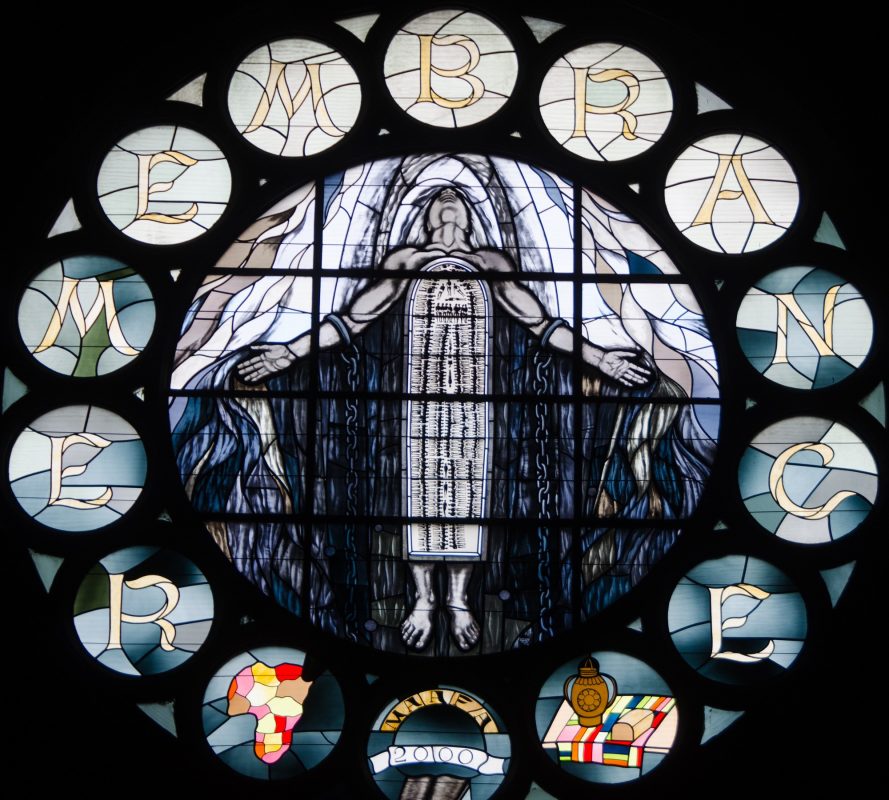 Decades of institutional racism followed the abolition of slavery, through Jim Crow, segregation, redlining and the deliberate neglect of Black neighborhoods, producing many of the conditions West Garfield Park struggles with today, said Rev. Marshall Hatch Jr., who leads MAAFA.
"The violence has to be contextualized. We can't understand gun violence in Chicago without understanding the history of white supremacy and residential segregation," Hatch said. "Jesus is right when he says violence begets violence. So let's talk about the economic violence that has been wrought on neighborhoods like ours."
The church guides participants toward success by providing basic needs — like housing, employment and healthy food — that the young men previously had to struggle to obtain, Hatch said.
MAAFA also provides cognitive-behavioral therapy, violence mediation, leadership development and job skills training. The project attempts to activate the men's potential by replacing the scarcity and hopelessness many of them are accustomed to with an abundance of support and opportunity, Hatch said.
The initiative typically has capacity for 20 residential participants per cohort and 20 non-residential young men. New Mount Pilgrim Church owns two facilities for the young men to live in: the MAAFA House and the Sankofa House.
The grant will allow MAAFA to rehab a three-unit building to house 10 more men, and also hire more staff for coaching and mentorship programs.
"It's a neighborhood with all this potential. And its greatest asset, its greatest human resource, is all of its denizens. But at the same time, those human resources are being snuffed out," Hatch said.
Hatch said he hopes this grant can open the door for more investment into the neighborhood. Churches have historically been the political, economic and spiritual centers of Black neighborhoods, he said, and New Mount Pilgrim Church plans to collaborate with other West Side churches to fulfill those needs in Garfield Park.
"The goal is to scale up what we do, and to incorporate other churches … to really create a network of Black churches that are committed to the same vision," Hatch said.
Pascal Sabino is a Report for America corps member covering Austin, North Lawndale and Garfield Park for Block Club Chicago.
Block Club Chicago's coronavirus coverage is free for all readers. Block Club is an independent, 501(c)(3), journalist-run newsroom.
Subscribe to Block Club Chicago. Every dime we make funds reporting from Chicago's neighborhoods.
Already subscribe? Click here to support Block Club with a tax-deductible donation.