CHICAGO — Every September, 16-year-old Cameron Brown travels to Frankfort, Ill., to spend a weekend with about 40 kids at Camp Sheilah.
Camp Sheilah is different than most overnight excursions: It's a grief camp tailored to help kids ages 7-17 cope with losing a family member to homicide.
Brown, who was only 5 months old when his father was killed in 2004, began attending the camp when he was 9 and said he's found a family and a support system in the community.
"It's taught me that you are not alone in everything and you have people who have been through the same experiences who are willing to sit down with you and help out," said Brown, who lives in the Chicago area.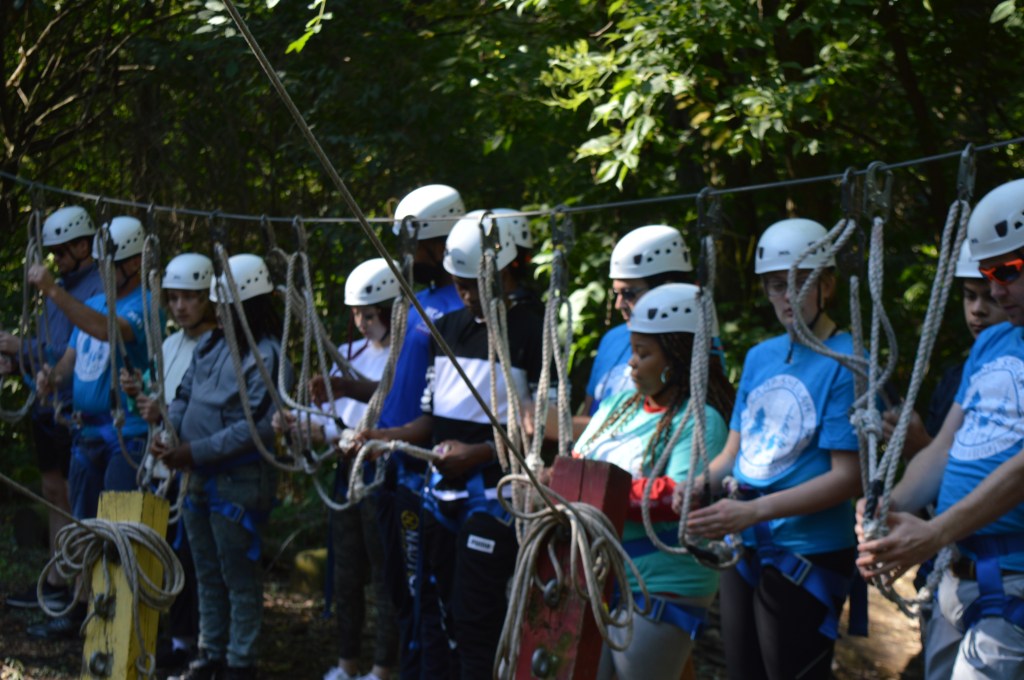 Started in 2010 by the Sheilah A. Doyle Foundation, Camp Sheilah serves youth mostly from the South and West sides and surrounding suburbs. It provides therapy through breakout groups, called journey circles; art and writing projects; and emotional activities to help kids heal, develop leadership and coping skills and find a community with others who have experienced loss.
A memorial service for loved ones lost takes place every year, and each camper is paired with an adult mentor who has also lost a family member to homicide. The camp features a parent session to help families process their grief.
Campers also get to enjoy fun — and purposefully challenging — activities like rock climbing, ziplining and sports.
Camp founder Kevin Doyle started the foundation in 2009 in remembrance of his mother, Sheilah, who was killed in 1993 in suburban Palos Park during an attempted robbery. The goal of the camp is to teach youth that losing a loved one does not have to be part of their identity and they can move past the trauma.
"We really make kids believers that what happened to you will not define your moving forward path," Doyle said. "This is just part of your story; it's OK to talk about it. I tell my story 27 years later and I feel like it just happened yesterday."
In addition to Camp Sheilah, the foundation offers grief services for parents and a college scholarship for graduating seniors who have lost a parent to homicide and have attended the camp. Since starting the scholarship program, Doyle said the nonprofit has given out about $100,000.
Since 2015, the camp has partnered with Kids Above All, another local organization that helps kids and families grow from personal trauma by offering resources and counseling services. Seeing the camp's popularity, Doyle decided to officially hand over the program to Kids Above All just in time for this year's camp, which took place Sept. 11-12.
"We always did this with our heart and wanted to serve kids, but it's gotten to a point where it's really big," Doyle said. "When you are the founder, sometimes you need to relinquish some control to let the program grow."
This year's camp was held virtually due to the pandemic, so Doyle helped create a new curriculum for Camp Sheilah while maintaining its signature offerings. Kids received care kits with camp T-shirts, art supplies and s'mores to make at home, and some families received laptops so they could participate via Zoom.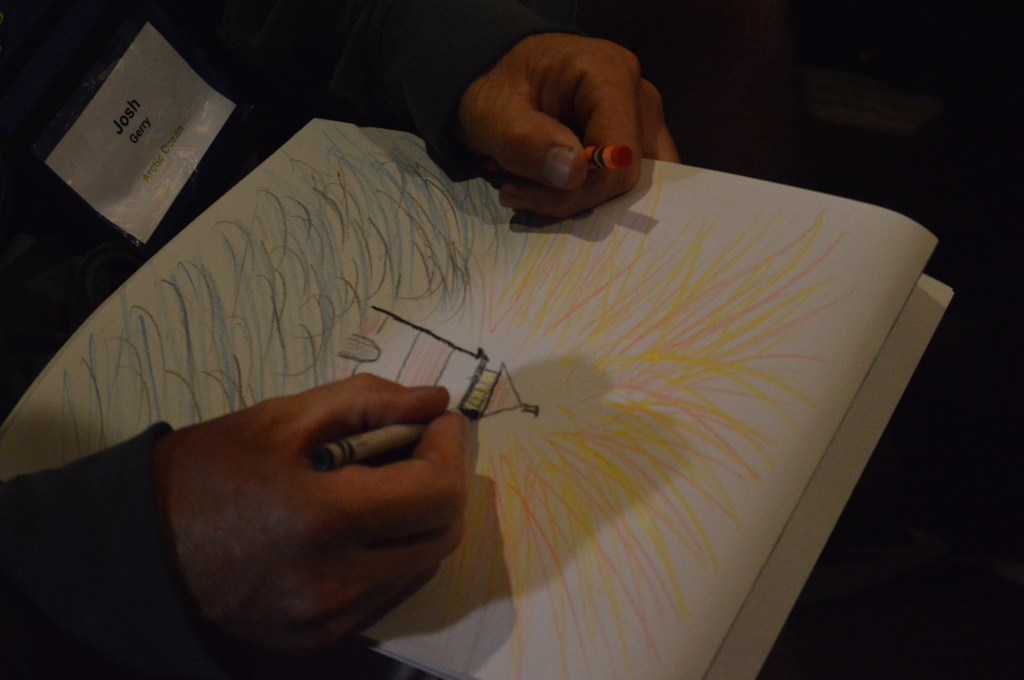 'Talk About Them, Keep The Alive'
Kids completed a poetry writing challenge, an art project and an in-house scavenger hunt during this year's camp, said Camp Director Jeri Laureano. She said the virtual camp still had journey circles for kids and parents to talk about their trauma and work through their grief.
And for the virtual memorial service, counselors created a video montage of photos of all the deceased family members to the hip-hop version of the song "Remember Me" from the Disney animated film "Coco," which was emotional for some kids, she said.
The memorial service "is helping kids remember that even though their parents are not here, you still have memories of them," Laureano said. "Talk about them, keep them alive."
That's what 10-year-old Demian Carrera has learned from his time at Camp Sheilah. Carrera lost his mother in 2012 and has attended the camp for three years, while his sister has attended for seven years. He said one of his favorite parts is the healing circle, where he can talk about his mother and share memories about her.
"My big buddy would always tell me [my mother] would always be in my heart," Carrera said.
Through the camp activities and counseling sessions, kids learn to move forward, push past their comfort zones and conquer the fear that comes with grief, Laureano said.
Carrera said the camp has helped him process his grief while also being a fun place to learn skills and play games with a tight-knit group.
At last year's camp, Laureano invited the Bronzeville Fencing Academy to teach youth about self-control. The reaction was so positive the academy offered a free scholarship to anyone interested in taking classes and competing. Brown was the only one who competed with the academy at his local high school, and he said he was happy for the experience, which was only possible thanks to Camp Sheilah.
His mother, Carissa Brown, said her son has grown from his time at the grief camp, and she credits the staff and mentors, who are now part of their family. The added counseling resources from Kids Above All and the community with other parents who have lost loved ones has helped her as a single mother, she said.
"As parents, we go through a lot, having to deal with the grief of losing a significant other as well as being a parent [and] coping with daily things — not just financially, but emotionally, too," Carissa Brown said.
"Yes, this was a tragic situation that happened, but we have gained so many more people who truly care for us."
Subscribe to Block Club Chicago. Every dime we make funds reporting from Chicago's neighborhoods.
Already subscribe? Click here to support Block Club with a tax-deductible donation.