ANDERSONVILLE — Candyality, one of Andersonville's most colorful shops, is calling it quits and faulting the coronavirus pandemic.
The locally-owned candy store at 5225 N. Clark St. will close at the end of September, according to owner Terese McDonald.
Candyality's Andersonville shop was only doing about half the business it had before the pandemic, and McDonald could not come to an agreement with the landlord on a reduced rent, she said in an interview.
To survive the pandemic, McDonald said she is consolidating into her flagship location at 3737 N. Southport Ave. in Lakeview.
"I'm really sad about [leaving] Andersonville," she said. "I just love the community so much.
"My hope is that we can consolidate and sustain and build an even better business. My whole thing is trying to survive. I'd like to be able to get on the other side of this."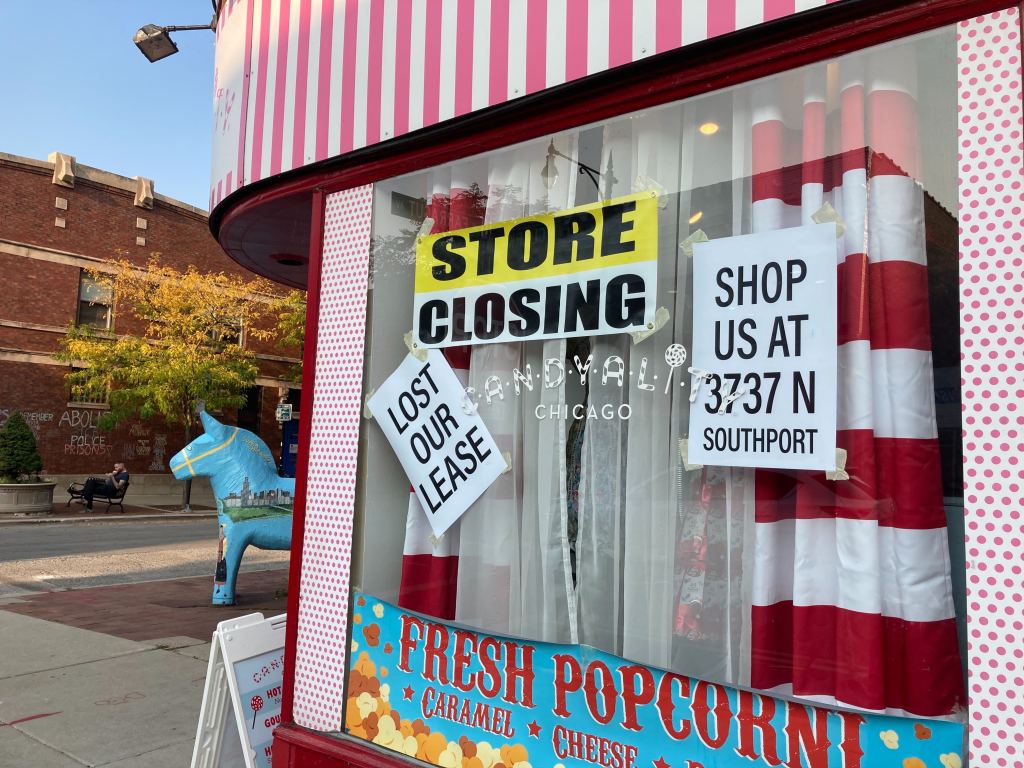 Candyality opened at the corner of Clark Street and Farragut Avenue in 2015, becoming the fourth location for the Chicago-based candy shop. The following year, Candyality opened in Wicker Park, replacing a location at 520 N. Michigan Ave.
The Wicker Park shop and a Water Tower location eventually closed, leaving the Andersonville shop and the Lakeview store.
In Andersonville, Candyality took advantage of its corner location with a a mural that depicts historical figures giving pro-candy statements.
The mural was adorned with pro-Black Lives Matter chalk art during the social justice protests that swept the city this summer. Someone defaced the mural this summer by spray painting the portrait of Barack Obama, but the art was quickly restored.
The mural will likely leave with the store, as the art is owned by Candyality, McDonald said.
The vibrant store was filled with small paintings customers created during a local fest the year Candyality opened. Customers who painted the art can pick it up before the store closes.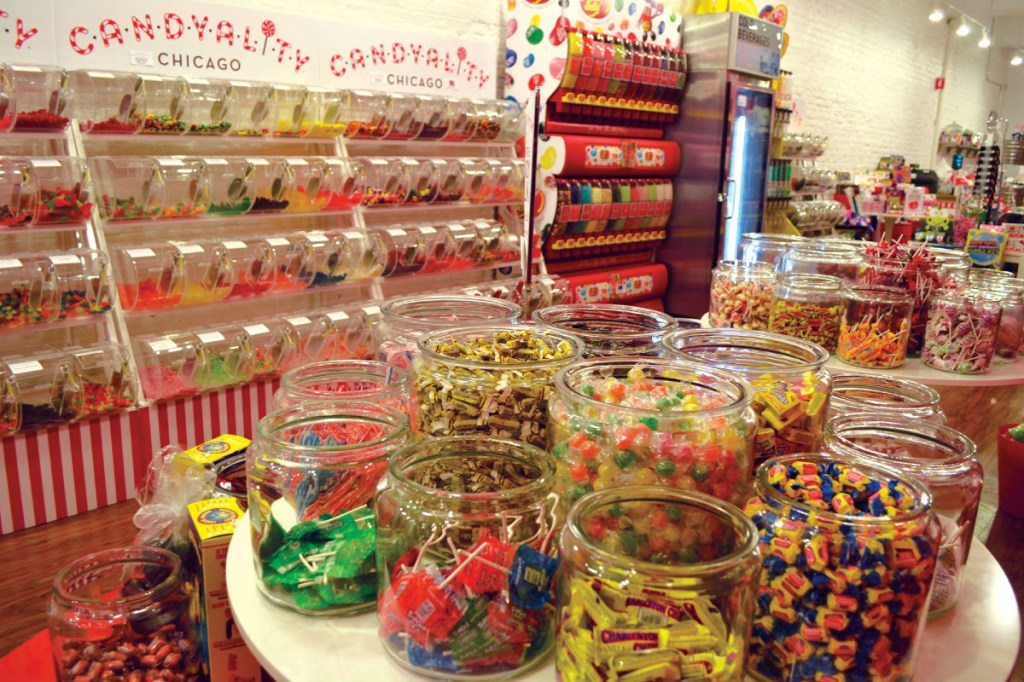 Candyality is just the latest small business to close in the face of the coronavirus pandemic and the ensuing economic fallout.
On Andersonville's Clark Street business corridor, at least four businesses have called it quits, citing the coronavirus as a main reason for the decision. Upscale restaurant Passerotto closed in early September, and Martha Mae art supplies closed at the end of August.
Hair Cuttery at 5539 N. Clark St. closed this summer after its parent company filed for bankruptcy, though it has already been replaced by a new salon.
The coronavirus shutdown has been hard on many sectors of the economy, but it's been especially brutal for mom-and-pops, McDonald said.
Such businesses already operate under tight financial margins, and the slowdown in retail business coupled with ever-steady bills and expenses makes the situation untenable for many local businesses, she said.
"I don't think people realize how hard a small-business owner works to make a store interesting for a community," McDonald said. Small businesses "make the community that much stronger."
Neighbors and customers, however, can help businesses like Candyality survive the pandemic, she said.
"Big or small, their purchases make a difference," she said.
Read all of Block Club's coverage of businesses closing because of coronavirus.
Block Club Chicago's coronavirus coverage is free for all readers. Block Club is an independent, 501(c)(3), journalist-run newsroom.
Subscribe to Block Club Chicago. Every dime we make funds reporting from Chicago's neighborhoods.
Already subscribe? Click here to support Block Club with a tax-deductible donation.