CHICAGO — Smoke from the wildfires devastating the West Coast continued to make Chicago skies hazy Tuesday, and while the city's top doctor said the smoke is not an immediate cause for health concerns here, it does show the power of climate change.
As of Tuesday morning, 87 large fires were burning across the West Coast, where 36 people have died, dozens are missing and millions of acres have been destroyed. Parts of Oregon, California and Washington also have the most dangerous air quality in the world.
The smoke from the fires is so intense it traveled as far east as New York City, and the National Weather Service said the "hazy" skies may continue in Chicago into mid-week or beyond.
During a Tuesday coronavirus news conference, Dr. Allison Arwady, head of the Chicago Department of Public Health, said the smoke in the air is not a major concern to Chicago health officials at the moment, but it shows how problems in one part of the country can impact everyone.
"I think the fact that we see some of that [smoke] spreading across the country, across the world is one more sign of the ways in which we're interconnected," Arwady said. "To me, it's more of just a reminder that environmental trouble in one part of the country, the world, the city can infect the rest of it."
Arwady said she had not seen any data on air quality related to the smoke here, but she said the city would alert residents if they do find something concerning.
"Of all of the things to worry about, it is not the highest on my list. I would say that certainly what we have seen out west and the very dramatic effects of climate change, frankly, and the absolutely unbreathable air that we've seen out along the West Coast, I think is striking," she said. "And I have certainly noted it with great concern thinking about it from a respiratory disease standpoint."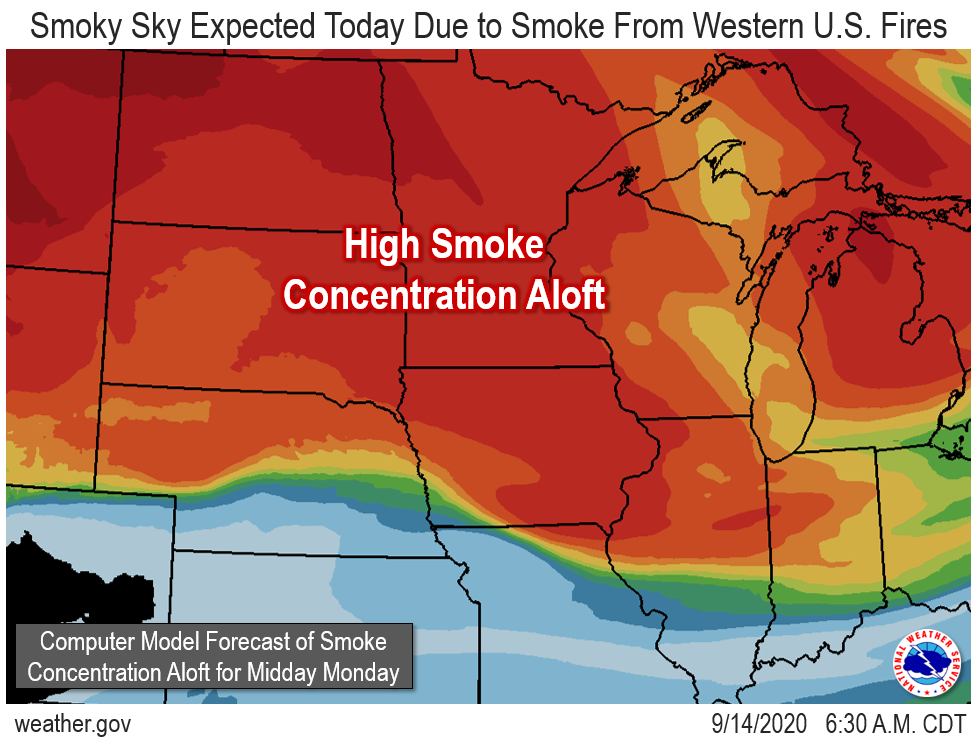 On Sunday, the National Weather Service said the smoke in the atmosphere's upper levels over Chicago and northwest Indiana could linger until the fires are out, causing the sky to "have a milky white or even gray appearance to it."
Mark Ratzer, a meteorologist with the National Weather Service, told the Tribune the smoke is carried by jet streams and winds, and it can block the sun and cause cooler temperatures.
"It's not something we deal with too often here [but] it is something we see," Ratzer told the Tribune, adding the hazy sky is most noticeable at sunset and sunrise.
Do stories like this matter to you? Subscribe to Block Club Chicago. Every dime we make funds reporting from Chicago's neighborhoods.
Already subscribe? Click here to support Block Club with a tax-deductible donation.