CHICAGO — On Wednesday, Chicago aldermen reluctantly agreed to pay $3.8 million to a veteran Chicago Police officer who said she was fired for reporting a fellow officer who called her a "stupid bitch" and threatened her at work.
After she reported the incident to her superiors, she was ousted from her job while the accused, an officer with a lengthy history of misconduct complaints, stayed put.
Since the police killing of George Floyd in Minneapolis in May, protests and civil unrest has put a renewed spotlight on policing all over the country, and Chicago is no exception. The city has paid out more than half a billion dollars in misconduct settlements in the past decade, and many Black and Brown Chicagoans are skeptical a system with a long history of civil rights violations, excessive force and false arrests can be reformed.
In 2017, the U.S. Department of Justice found the Chicago Police Department engaged in a pattern of unconstitutional force and has deficient accountability systems in place. Since 2019, the department has been operating under a federal consent decree.
Despite pledging to make changes, the city missed 89 of 124 deadlines in its first year of the agreement, according to an independent monitor appointed to oversee the decree's enforcement.
And just this summer, it was determined the Chicago Police officers who shot a Black man in Englewood were not wearing body cameras.
While Mayor Lori Lightfoot and Police Supt. David Brown have vowed to truly reform the department, police whistleblowers say the Chicago Police Department must rid itself of several high-level bosses and change an atmosphere where cops are taught in the police academy to never contradict another officer's story — or else.
Block Club spoke with two people who learned firsthand what happens when you challenge the status quo within the Chicago Police Department.
'I Am The Real Police'
Laura Kubiak was a 14-year Chicago Police veteran when she was assigned to the Office of News Affairs in 2000, a much-sought after post in which her duties were to serve as a liaison to the news media. According to her successful lawsuit, in November 2012, Kubiak was preparing to leave work for the day when officer Veejay Zala ran up to her, blocked her from leaving, and said "who do you think you are, you stupid bitch" while shaking his finger in her face and raised his hand as if to strike her.
Another officer intervened, but Zala kept threatening her, saying "You are nothing, you are a stupid bitch, you don't know how to be the police, I am the police, I am the real police." 
Kubiak and another officer reported Zala, who in a separate incident three years earlier was found guilty of battery and excessive force in a federal lawsuit, to her supervisor and ultimately to Internal Affairs. In response, the Chicago Police Department transferred Kubiak, who had a medical condition, back to the streets, working midnights. The officer who witnessed the incident was pushed out as well.
Kubiak's lawyer Megan O'Malley said Kubiak just wanted her job back — not a big pay day — but the nearly $4 million taxpayer bill approved by the City Council Wednesday shows just how far the code of silence can go.  
"When you leave Zala in his position there and you boot the two people who reported him back to patrol, it definitely sends a message," O'Malley said. 
Zala retired in 2017 after 20 years on the job and served a one-day suspension for his actions related to Kubiak. Both supervisors Kubiak reached out to are currently working in high-ranking positions in the police department.
Shannon Spalding was another veteran officer who dared to report wrongdoing within the department — and the "campaign of terror" that followed changed her life forever. Until bad cops are held accountable within the department, she doubts true reform is possible.
"There is nowhere in the department where [anyone] can go and say 'this is what happened' without losing their job, possibly even their life."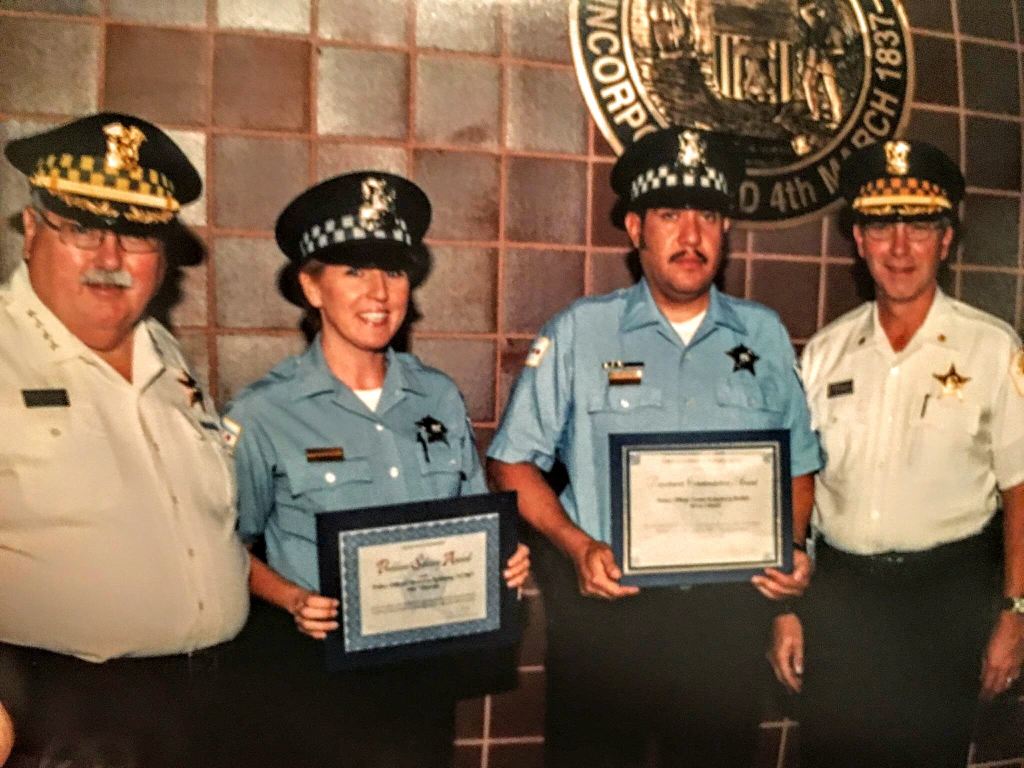 'It's Like The Film Serpico'
Spalding and her partner Danny Echeverria helped bring down Sgt. Ronald Watts and fellow officer Kallatt Mohammed, who both pled guilty to federal charges in 2012 for stealing money from an informant.
Both were accused of shaking down residents of the Ida B. Wells housing complex and framing those who didn't pay up. Since 2012, nearly 80 convictions connected to Watts have been thrown out — and Chicago taxpayers will be on the hook for any litigation to come from those wrongfully imprisoned.
Instead of being rewarded for stopping the crime spree, Spalding and her partner were labeled "rats" by superiors, given less-desirable jobs and told that fellow police officers wouldn't back them up on the street.
They sued and in 2016 the city settled for $2 million, preventing then-mayor Rahm Emanuel from having to take the witness stand and talk about the code of silence, which he admitted existed in a December 2015 speech tied to the release of the Laquan McDonald police video.
Because of "severe emotional distress as a result of the alleged retaliation," both Spalding and Echeverria went on medical leave from the Police Department in 2013. Echeverria returned to work after seven months and is currently working in the U.S. Marshals Task Force. Spalding remains on medical leave. Echeverria declined to speak to Block Club Chicago for this story. 
Lorenzo Davis was another victim of the code of silence within the police department.
Davis retired from his commander post in 2004 after 24 years on the job, and then worked seven years for the Independent Police Review Authority (IPRA), which has since morphed into the Civilian Office of Police Accountability.
Davis was doing well at IPRA and had been promoted to a supervisor role, but when he said that a Chicago Police officer was not justified in the 2013 shooting of Cedrick Chatman, his bosses pushed back, he said. When he wouldn't change his finding and exonerate the officer who shot Chatman, he was fired. Davis sued and in 2018 was awarded $2.8 million.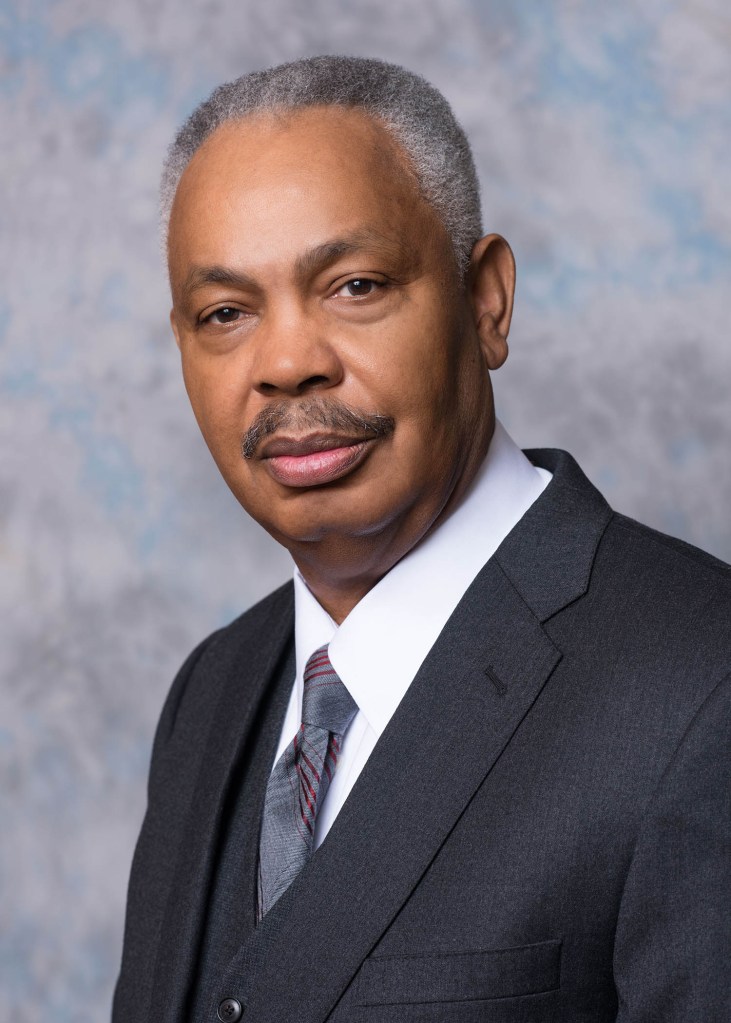 When an officer speaks up, "no one wants to work with you. It's like the film Serpico," Davis said.
"If you call for help some people may not respond," he said. "Word gets around. They say there are no secrets in the police department. If you become known as one who will tell on your partners, there's almost nowhere you can go where people will not know."
Both Davis and Spalding have come to expect backlash from other officers when they speak to the media, but they said it's important the public is aware of what cops trying to do the right thing are up against.
Wesley Skogan, a Northwestern University criminologist, said that if Chicago is really ready for police reform, those in charge need to take whistleblowers like Spalding and Davis seriously.
"We should pay special attention to the reports of the people who have actual experience in the organization. We should pay extra attention to that kind of expertise. It's experience and expertise," Skogan said.
'Never Go Against Another Cop'
Both Spalding, an officer since 1996 and Davis, who served 24 years before retiring, believe their cases are just a small example of some of the problems that still plague the department, and begin as early as when one enters the police academy as a cadet.
"You'd get a homeroom instructor, no different than in high school. They'll teach you everything in the textbook, but then they would bring veteran cops in to tell you 'You can learn all that just because you have to but this is the way it works in the real world.' And you learn to never go against another cop," Spalding said.
Davis said if officers don't learn to keep quiet in the academy, they usually do early on in their careers, and added that a lot of the instructors are officers who were rewarded with a job desired by many for keeping silent.
"They teach you one thing, but you find out what it's like in the real world once you're out there. I've always felt they have some instructors in the academy who should not be there," Davis said. "Most of, half of what they are teaching is bad. They have instructors down there who should not be instructors and they are giving out bad ideas, bad training. They are chosen by clout … to get to the higher levels, you need to do what you're told, keep your mouth closed, be a team player."
Spalding said early training lessons stick with officers and if they are bad lessons, they will lead to bad things. 
"When you are in the middle of something, all your training kicks in. As an officer, when you're running into something that everyone else is running away from, you, believe it or not, recall everything that you were trained," Spalding said. "And part of your training from the very beginning is to shut up and go along with the program or else. So, instantly in a very traumatic situation, the training of 'you never go against another officer' kicks in."
As soon as word got out that Spalding had gone to her supervisors and the FBI about Watts shaking down the people he was supposed to protect and serve, she said her life was in danger.
She said someone attempted to sabotage her car tires. Another time, she and her partner were sent to apprehend a dangerous suspect without any backup.
She ultimately left the department — and Chicago.
In the lawsuit Spalding and Echeverria brought that was settled by the city, 11 officers were named as defendants along with the City of Chicago.
Eight of the officers were allowed to retire with full benefits and three are still working. Maurice Barnes is a sergeant earning $122,472 annually; Robert Cesario is a commander earning $162,684 annually and Thomas Mills, was promoted in mid-July to Commander of Narcotics and Vice making $162,684 annually. 
In the lawsuit, it alleged Mills, Barnes and Cesario retaliated against Spalding and Echeverria for speaking up about Watts and Mohammed. 
"Mills made plaintiffs' daily tasks more difficult and hindered their ability to work overtime, develop cases, and participate in team arrests, and at the same time threatened to remove plaintiffs from the team for failing to produce arrests. Once, when the plaintiffs were assigned to pursue a dangerous felon, they were falsely told that the team would provide necessary back-up and support; however, when plaintiffs arrived at the scene, the team was not present and Mills sent them a text message stating 'Be Careful,'" the suit said.
Cesario was Spalding and Echeverria's lieutenant at the time, and Barnes was their immediate supervisor. The suit alleged Barnes told other officers that Spalding and Echeverria were "rats" and at one point told Spalding "I don't want to tell your daughter you're coming home in a box because the team won't help you on the street." 
'He Doesn't Know Who He's Promoting'
Spalding said two other officers that took part in the "campaign of terror" against her were also recently promoted in July along with Thomas Mills.
She said these types of promotions send the wrong message when the city claims to be working toward real reform and accountability.
"It's very hard for good officers to truly be 100 percent good officers when you have the Mills, and the others who are part of the campaign of retaliation … being promoted again and again," Spalding said. "So if I'm a good officer, I don't have the tools or the people that I can go to to report the corruption. The best I can do is distance myself from these officers and not get involved in the falsifying of the narrative, the testimony. That's the best that I can do without ruining my life."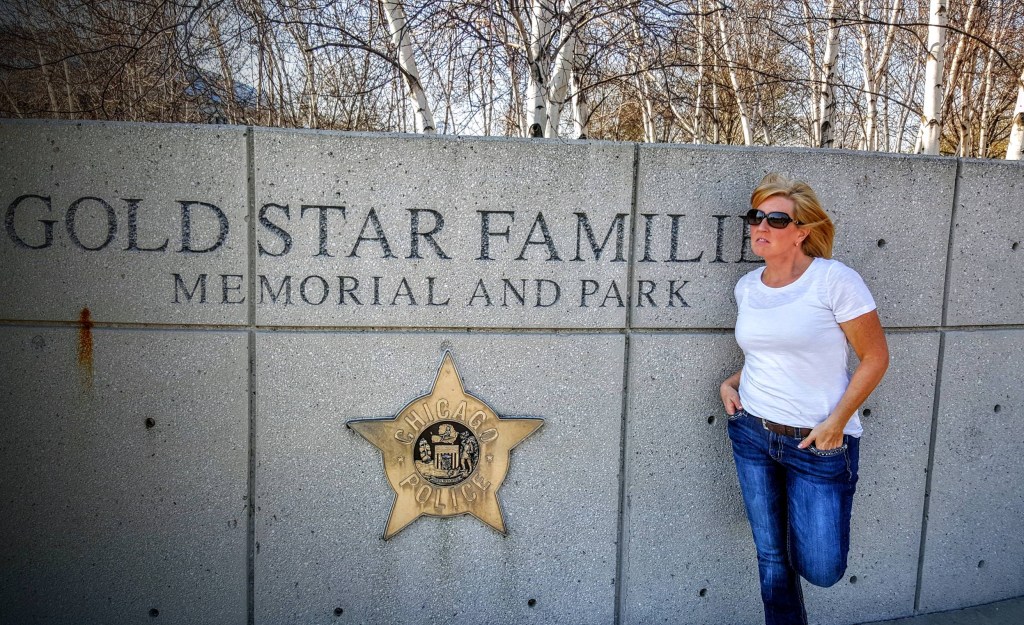 While the the Chicago Police Department would not address specific questions for this story, it released a statement on behalf of Supt. Brown.
"Since day one, Chicago Police Superintendent David O. Brown has been clear that all officers who witness misconduct should immediately report incidents to the Bureau of Internal Affairs or anonymously at the City of Chicago's Office of the Inspector General. The Chicago Police Department holds all employees to the highest standards and takes allegations of misconduct seriously," the statement said.
Davis also criticized the recent promotions and said Brown, who started in April and came from Dallas, couldn't have known much about the officers.
"They choose people for a reason. The superintendent has only been here a couple months and he doesn't know who he's promoting," Davis said. 
Spalding was less generous, saying as head of the Chicago Police Board, Lightfoot should have known who was getting big promotions.
"Lori Lightfoot, she was aware of it when it was happening, when it was my case. She knew about it first-hand. When she was president of the Chicago Police Board, she was all for 'I think we need to go after these targets aggressively and get them off the job.' Now you're mayor, why are they still on the job? Why did you do a 360? Why?"
In a statement, a spokesman for Lightfoot said the mayor has been clear since her days on the Police Accountability Task Force that all allegations of misconduct must be investigated thoroughly by the department.
Both the Police Accountability Task Force report and the Department of Justice's findings on the Chicago Police Department noted that a provision in police contracts discouraged the reporting of officer misconduct and reaffirmed fears of retaliation, the city spokesman said.
"That's why under the historic changes won by the City in the three Policemen's Benevolent & Protective Association unit contracts, the Department may now investigate anonymous complaints against police supervisors. In addition to CPD Superintendent David Brown commitment to transparency and accountability within the Department, the latest measure not only aligns CPD with other major police departments from across the nation but further ensure accountability at every level of the Department," the city statement read.
But Spalding and Davis both said real, substantive change will not occur until the higher-ups who have either looked the other way at corruption or perpetuated the code of silence are removed or retire from the police department.
"I would like to see a complete overhaul," Davis said. "Right now you have different community groups that are trying to have input into hiring and promotions and also some control. I think something like that would be best."
Spalding agreed, saying "It starts at the top. You can change all the officers in the world. The officers don't sign the reports for Jason Van Dyke. The street deputy comes out. They review everything. They help you form the narrative. In reality, they write the narrative and then they sign your name. You need to start with all the people on top, do their background check."
She also said she'd be willing to share her story and insight with Supt. Brown.
"I would tell him nothing but the truth, I would tell him exactly what needs to be done," Spalding said. "If they really want to clean it up, if they really want to make a difference and have it so officers can come forward and report corruption within the department without fear of being prosecuted, alienated, terminated or having hits on their life, they can do that. It's not complicated, but you need to have someone in charge who will see that through."
Until then, Spalding and Davis don't expect much to change.
"Officers have kids, they have mortgages, they have family," Spalding said. "… The department deliberately does not give them what they need because can you honestly imagine if that corrupt upper echelon on the fifth floor was actually giving officers the tools to report corruption? They would be shaking in their boots because there are so many skeletons up there, it's worse than a graveyard."
Editor's note: A Block Club staffer who interacted with Police News Affairs as part of a previous job testified in the Kubiak case.
Do stories like this matter to you? Subscribe to Block Club Chicago. Every dime we make funds reporting from Chicago's neighborhoods.
Already subscribe? Click here to support Block Club with a tax-deductible donation.