ENGLEWOOD — A local initiative to boost the 63rd Street corridor is moving forward despite losing out on millions in foundation funding, and organizers say they are close to launching one part of the ambitious project.
Go Green On Racine is a multi-million-dollar collaboration between local groups to bring environmentally sustainable development to the area around 63rd Street and Racine Avenue. The project seeks to launch a fresh market cooperative, a mixed-use development and a training center that would repurpose the closed Woods Academy.
Inner-city Muslim Action Network, E.G. Woode, Residents Association of Greater Englewood (R.A.G.E.) and Teamwork Englewood are working on the project.
Go Green on Racine was a finalist for the Chicago Prize, a $10 million grant supported by the Pritzker Traubert Foundation. The healthy lifestyle hub in Auburn Gresham won the prize last month.
But neighbors, supporters and public officials said they are pushing forward and are just weeks away from opening the Healthy Marketplace, 1211 W. 63rd St., which is the first phase of the project. Mayor Lori Lightfoot approved a $1.75 million grant for the work earlier this year.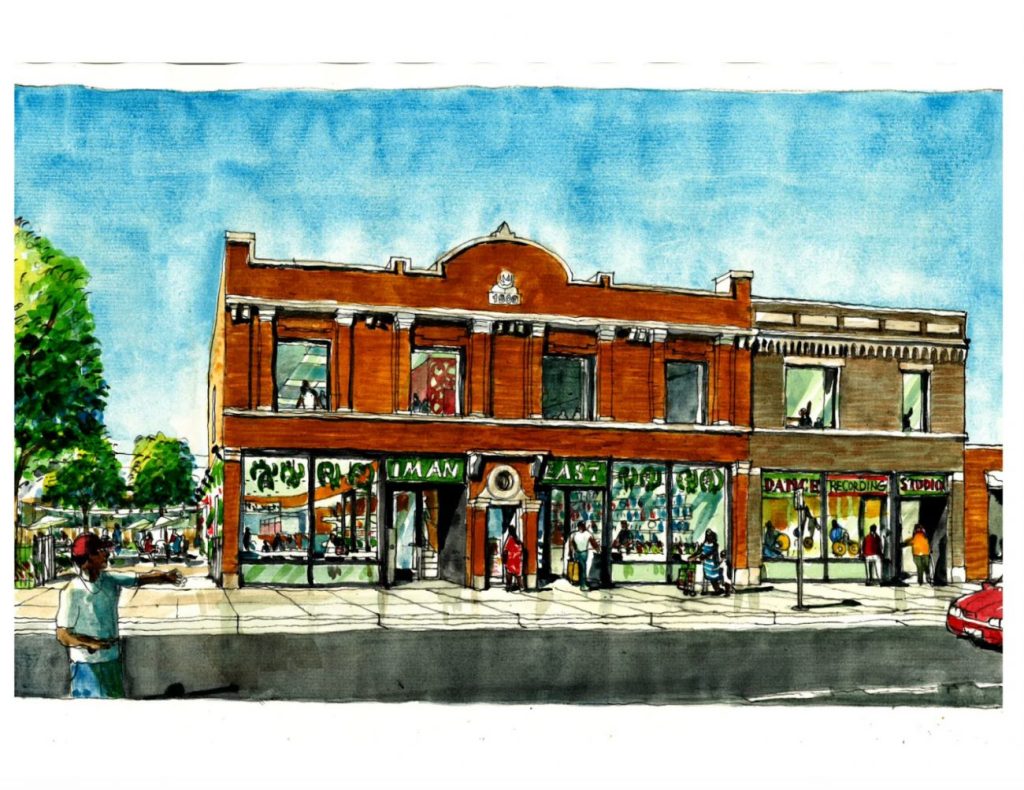 The market will be a healthier spin on the typical corner store, providing residents with fresh produce, community space and a sit-down restaurant.
"We're not gonna stop. This is a movement. We're gonna go all the way up," Cecile DiMello, Teamwork Englewood executive director, said at an event last week. "We're continuing to raise funds for the construction of these projects, and we're continuing to give people second chances by putting them to work right now."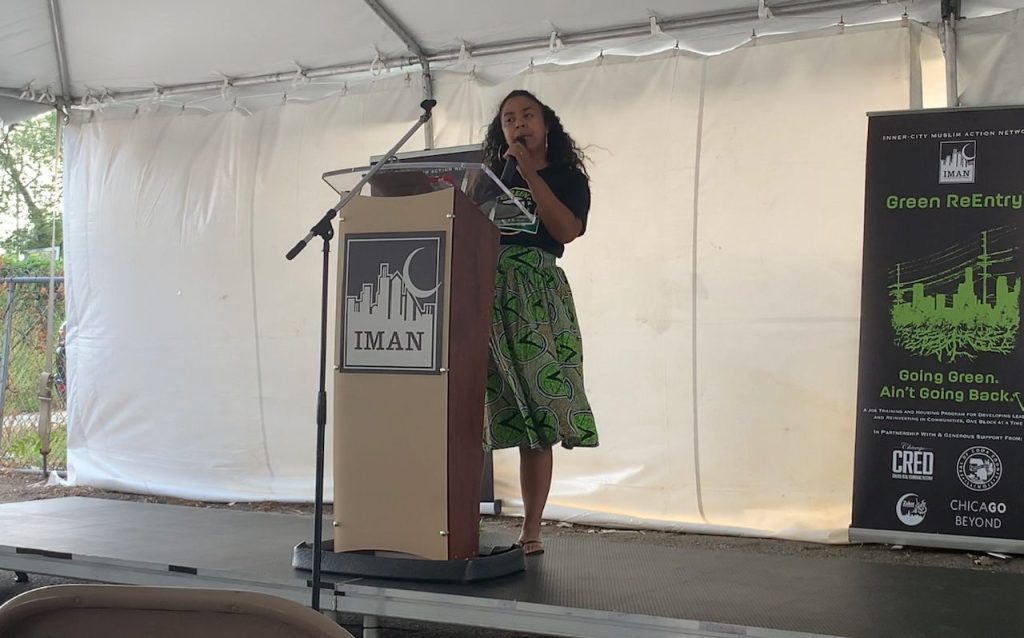 The Go Green plan would convert Woods Academy into a "regenerator," a workforce training institute for people who were once incarcerated. The site will also serve as housing for participants.
Go Green's team members recently completed asbestos removal training and will put those skills to work remediating the school, 6206 S. Racine Ave., one of 50 permanently closed in 2015.
The team is in talks with city officials to take control of the school.
"This isn't ours yet, but we're claiming this space, and the nickname will be 'the Wood,'" said R.A.G.E. founder Asiaha Butler. "We claimed to be in the Chicago Prize. We claimed to be finalists. We claimed to raise money for this building. And all of those things came to fruition."
Another component of the project is the proposed renovation and reopening of the Green Line station at 63rd Street and Racine Avenue, which has been closed since 1993.
Rep. Jesus "Chuy" Garcia (D-4) was one of several congressmen to introduce a transit-oriented development bill that would aid that effort.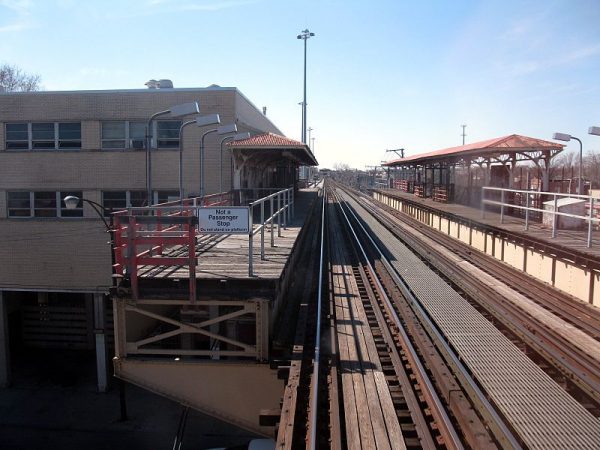 The Promoting Equitable Transit-Oriented Development and Mobility Corridors Act would provide cities with resources to work on transit-oriented development projects in priority investment areas like Englewood.
"The disinvestment has been nothing short of criminal. Latinos and African Americans continue to be the backbone of so much of Chicago's workforce, even throughout the pandemic," Garcia said. "Still, Black and Brown communities are dying at disproportionate rates and continue to bear the brunt of this pandemic."
Subscribe to Block Club Chicago. Every dime we make funds reporting from Chicago's neighborhoods.
Already subscribe? Click here to support Block Club with a tax-deductible donation.