WICKER PARK — One of Wicker Park's longtime bars is under new ownership — and is going back to its live music roots.
The Flat Iron, 1565 N. Milwaukee Ave., sold last week to Jun Lin, the owner of Bourbon on Division, a late night bar and music venue. A longtime Wicker Park resident, Lin said he looks forward to expanding the live music program he's built at Bourbon to The Flat Iron. 
Before it was a dive bar, The Flat Iron was The Note, a live music venue that closed in 2008. Lin is bringing back the music.
"I'm excited because it's a chance for me to bring more live music to a location that deserves it," Lin said. "I'm excited that it's not going to another large corporation … on the six corners. It's going to someone that lives and works in Wicker Park."  
The change in ownership stings for longtime bartenders Tasso Ketsios and Angela Eve.
An employee of The Note and The Flat Iron since 1998, Ketsios tried buying the bar from owner Nick Novich multiple times. At one point he and another Flat Iron staffer offered a bid of $500,000, he said. Despite decades of loyalty to the bar, Ketsios feels he never got a fair shake.
"You feel used," he said. "We really built that business for Nick. For him not to sit down and talk to us at any point, to not have a one-on-one discussion … that's not a good feeling. It makes people feel kind of small in ways." 
Novich declined to be interviewed for this story. He also declined to answer questions via email.
After putting forth an initial bid, Lin learned some bartenders were also interested in buying the bar. But he said he wasn't aware of their longstanding attempts or the problems between them and Novich. 
By the time Lin finally bought the bar, it was in the midst of the coronavirus pandemic. At that point, Lin said, he wasn't aware he was bidding against anyone, though the bartenders dispute that.
"I feel awful," he said.
Lin said he hopes the bartenders and the neighborhood understand how passionate he feels about owning The Flat Iron.
"I didn't have this chunk of change in my pocket," he said. "We've been basically out of pocket trying to survive. … I'm happy that spot isn't going to a corporate entity. It's going to a family." 
From Chinese Food To Live Music 
Lin's parents had a "typical immigrant story," he said. They opened a Chinese restaurant in Kokomo, Indiana, while Lin's grandmother raised their children in Skokie, a Chicago suburb. For six years, Lin would visit his parents during the summer and live with them in their trailer in Indiana. 
After Lin graduated high school, the family sold the Indiana restaurant and opened another, Mandarin Garden, in Evanston. They put their children through college with their savings. Lin continued working at his family's restaurant after getting a job at an accounting firm Downtown. 
After the 9/11 terrorist attacks, Lin lost his job. On a visit to Wicker Park, he fell in love with a fixer-upper near the corner of Division and Hoyne. 
His family moved into the house with him and his parents opened another restaurant, Green Ginger. After his parents retired, Lin took over the business and opened Bourbon on Division. 
Lin still lives in the house he purchased nearly two decades ago.
"We never sold," he said. "We weren't one of those families that came and flipped the neighborhood and left. We came here 20 years ago. We've been here ever since." 
Despite all its recent cultural changes, Wicker Park still feels like the "ultimate immigrant neighborhood," Lin said. 
"Also, I love the fact that it was always an artists' neighborhood," he said.  "When I got a chance to take Bourbon beyond Chinese food, to put my own stamp on it, it was important to me to do something more artistic." 
Lin said he's been able to afford his live music and art programs in the second-floor theater by operating the late-night bar downstairs. He plans to apply that same business plan to The Flat Iron.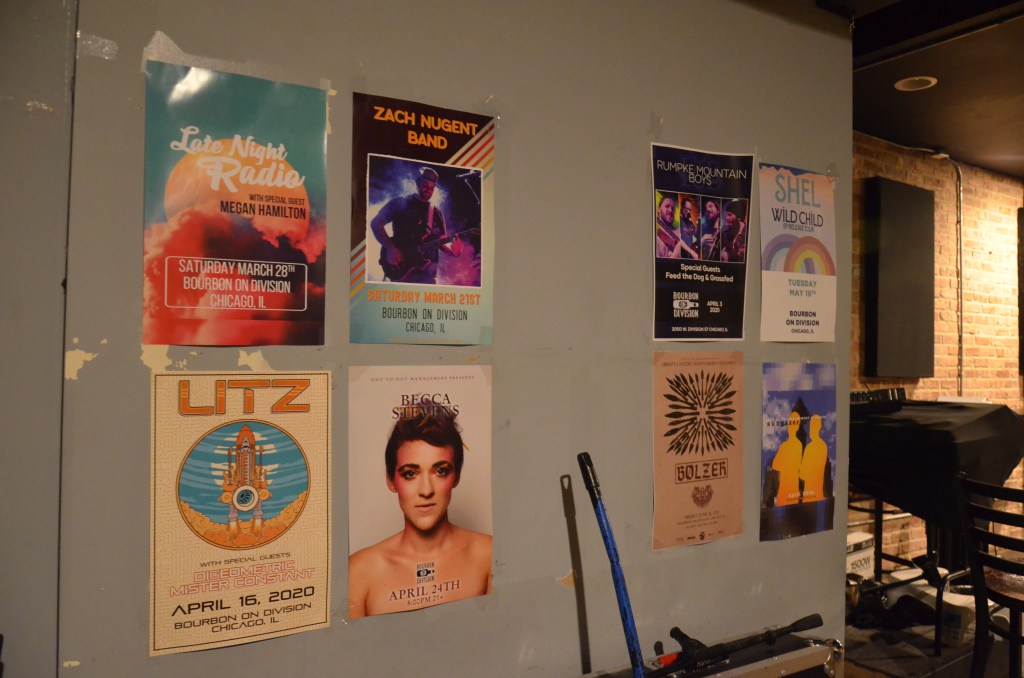 Lin is a member of Save Our Stages, an effort to lobby for entertainment-specific relief during COVID-19. 
RELATED: First To Close, Last To Open: Will Chicago's Independent Music Venues Survive The Coronavirus?
Lin doesn't anticipate being able to reopen The Flat Iron anytime soon due to the pandemic. He will take the next few months to renovate the interior while Bourbon production manager Terry Francois plans a music program. 
"I'm excited for a bigger space. I'm excited for a bigger location," Francois said. "From an artist's perspective, it's a new project. …  I'm excited about the new challenge and being creative." 
Opening day can't come soon enough. Francois, who has a 2-month-old son, has used the Bourbon company car to deliver food during the pandemic. Lin took a second mortgage out on his home to afford the cash payment for the bar. 
"I hope what we bring to the table … [is] bringing back and representing what Wicker Park was and is, which is a bunch of knuckleheads and minorities and musicians and artists trying to make a space," Lin said. 
'What We Built Is Gone'
The sale of The Flat Iron appears to mark the end of Novich's bar legacy in Chicago. He's owned a variety of bars on the North and Northwest sides since the '70s.
When it came to the sale of the bar to Lin, Ketsios said Novich was "in his right to do what he did." But he didn't feel it was morally sound. 
"Have the respect to sit down with your people and say, 'This is where I'm at' … [so] we can make choices on our future," he said. "We've gone out of our way to save the business."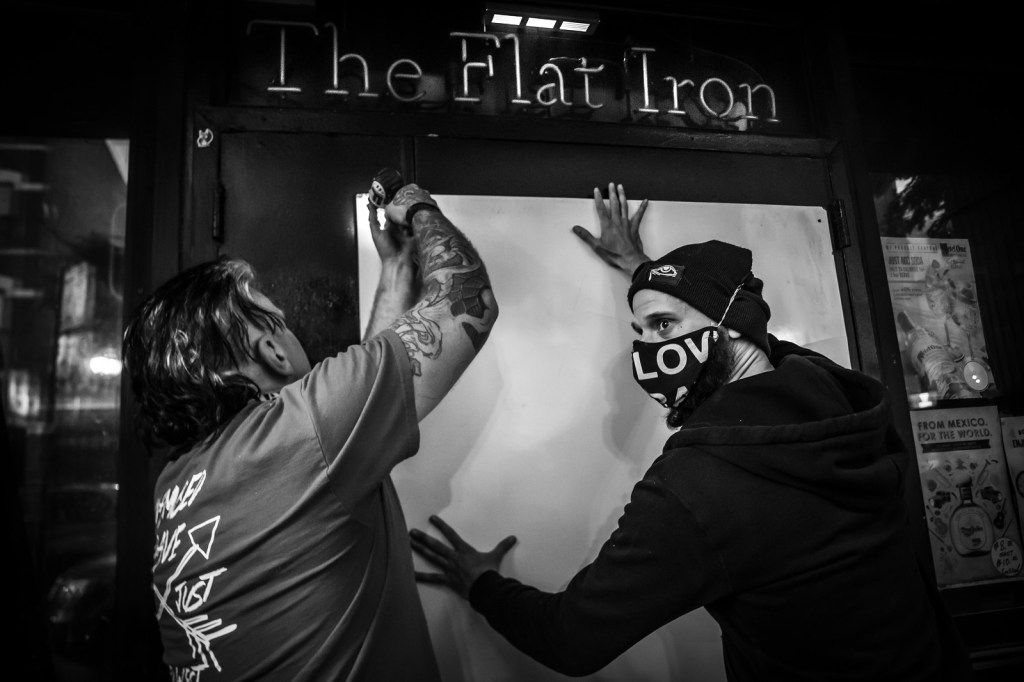 The sale wasn't the first time Ketsios felt under-appreciated by Novich. During early June looting in Wicker Park — months after the staff had been furloughed — Ketsios said he called Novich multiple times to ask what he could do to help. 
After not getting an answer, staffers took it upon themselves to find plywood and board up the bar, Ketsios said. The next day they painted murals on the plywood. A few weeks later, Novich sent each staffer $100 checks, Ketsios said.
Eve, who is also Ketsios' romantic partner, said she worried what will come of the bar's "personality" under new ownership.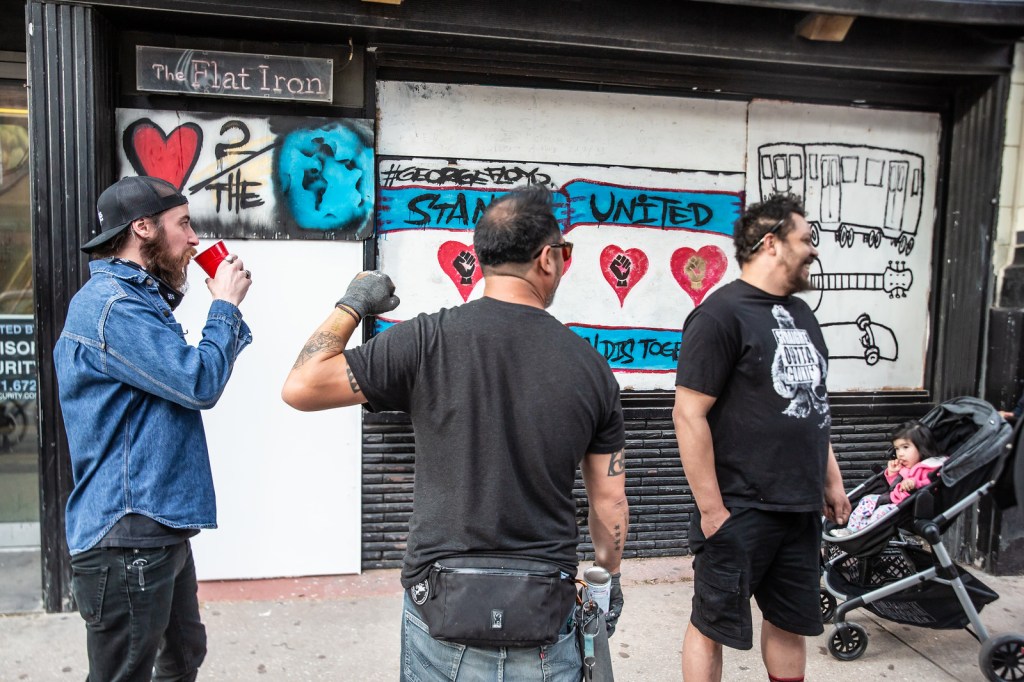 "Neighborhood bars … those are the ones that usually will stand the test of time," Eve said. "There's not many bars like that left in the city. As far as counter-culture rock 'n' roll."  
Since being furloughed, Eve, a costume designer by trade, started a face mask business. She also picked up shifts at the University of Chicago hospital's coronavirus ward through a temp agency. Ketsios found work at Metropolitan Brewing.  
They said they'll miss the "community" they built among neighbors and coworkers. 
"We've gone on vacation with some of these people, we've been to funerals with these people, we've been to weddings with these people," Ketsios said. "It was a rock club where we tried to include everybody. … It's weird because it's gone. … What we built is gone."  
Eve is planning a New Orleans-style funeral procession for The Flat Iron on Sept. 24. Donate to Flat Iron staff by contributing to a GoFundMe fundraiser.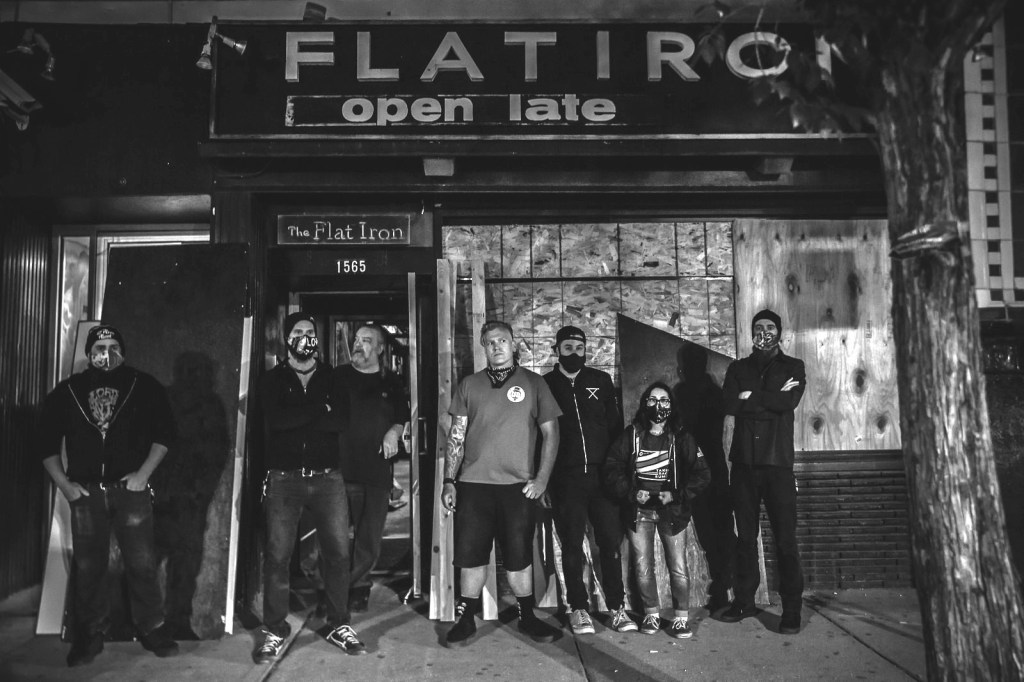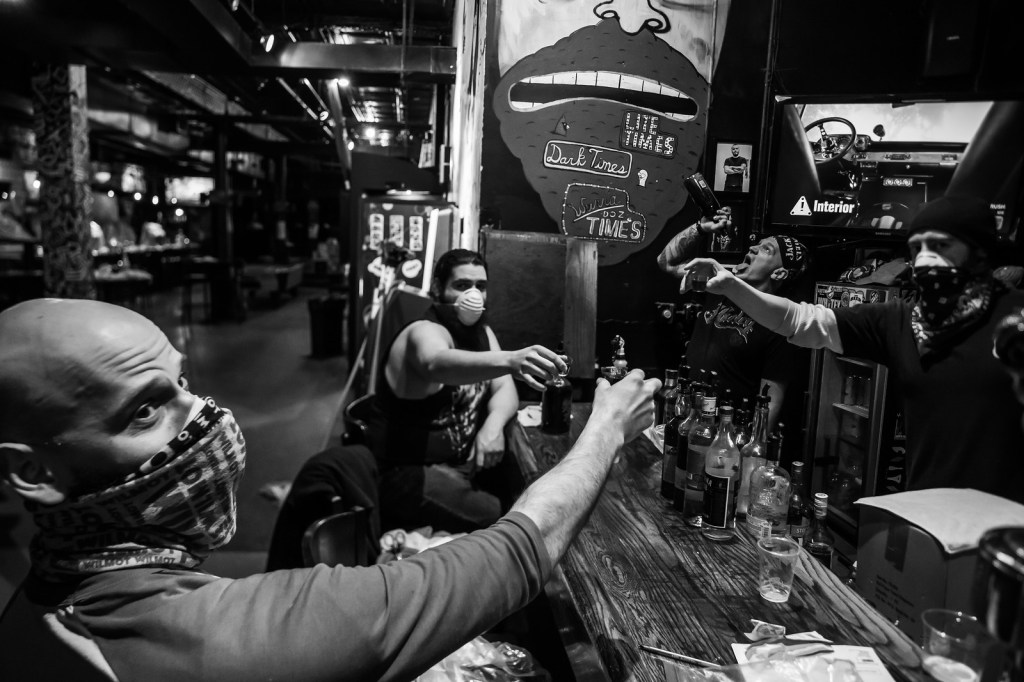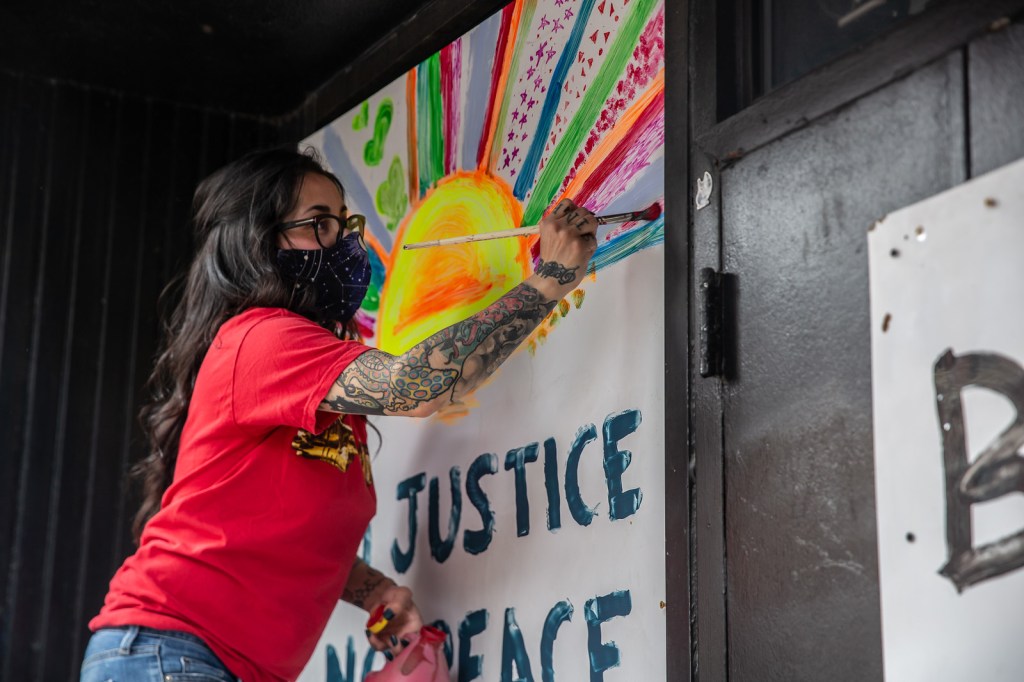 Subscribe to Block Club Chicago. Every dime we make funds reporting from Chicago's neighborhoods.
Already subscribe? Click here to support Block Club with a tax-deductible donation.