IRVING PARK — The new owners of the Chicago Latvian Association building in Irving Park plan to turn it into artist studios and cultural center. 
Abby Monroe and Josh Dihle bought the building at 4146 N. Elston Ave. April 17 and plan to rename it the Color Club.
Dihle is an artist who paints and carves and teaches at the School of the Art Institute. Monroe has worked in community engagement over the past 15 years.
"I'm not going to lie, it was stressful and slow closing on a building purchase during coronavirus," Monroe said. "But our bank was really supportive and we had a lot of good partners in making this happen. It all worked out in the end."
The pair said they're taking advantage of the stay at home order to start renovating the 92-year-old building. 
"We're keeping its character and keeping it as a cultural hub for the neighborhood. But we're also giving it a new coat of paint and a few other upgrades that will take time," Dihle said. "All this time we now have due to the shut down is weirdly useful to us right now."
The building became the headquarters of the Chicago Latvian Association in 1958. The group had been looking for a permanent home since their inception in 1935. 
After acquiring the Elston Avenue building, the association installed a museum celebrating Latvian history and culture, a ballroom for events, a tavern for community meetings, and a library with Latvian literature and various administrative offices. 
"We don't have a younger set of people that want to take over the organization from us," said Mārīte Plūme, 76, an association board member. "It's not about money. We've been running a fairly break-even organization now for most of the time that we've existed."
Plūme's late father Kārlis Ķezbers was a Latvian journalist who came to the U.S. in 1949 as an exile. He continued to write while in the U.S., even writing a book about the Spanish Civil War and a few children's stories all in Latvian. 
"He was involved with our association but never was an officer. He was president of the Chicago Milwaukee Latvian Press Club. He wrote a lot for the Latvian newspapers and supported whatever Latvian group he could," Plūme said.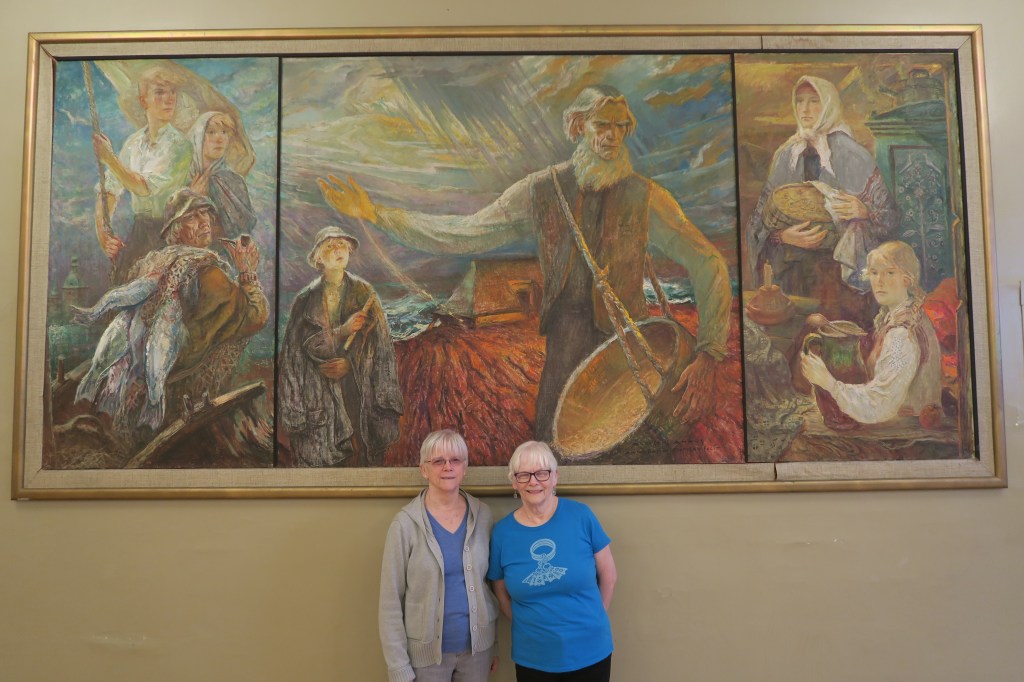 Plūme said younger Latvians may have less interest in or need for the association because travel to and from Latvia became much easier following the end of the Cold War in the early 1990's. 
"Back when the Soviet Union existed we couldn't just fly over there. That lack of access is why our association was so important in Chicago to us," she said.
Ahead of the sale, association leaders placed several pieces of artwork, artifacts and other historic documents and books in a temperature-controlled storage or donated them to other cultural institutions. 

Packing and moving out of the building led to some interesting discoveries.
"We found a full Viking drinking horn that had a ship and dragon carved into it," said Dace Ķezbers, 77, president of the association and Plūme's sister. "The horn is a real animal horn, and the silver detail is real silver." 
Before the Latvian association bought it, the building was home to the Independent Order of Vikings. The group donated the horn to the Swedish American Museum in Andersonville, Ķezbers said.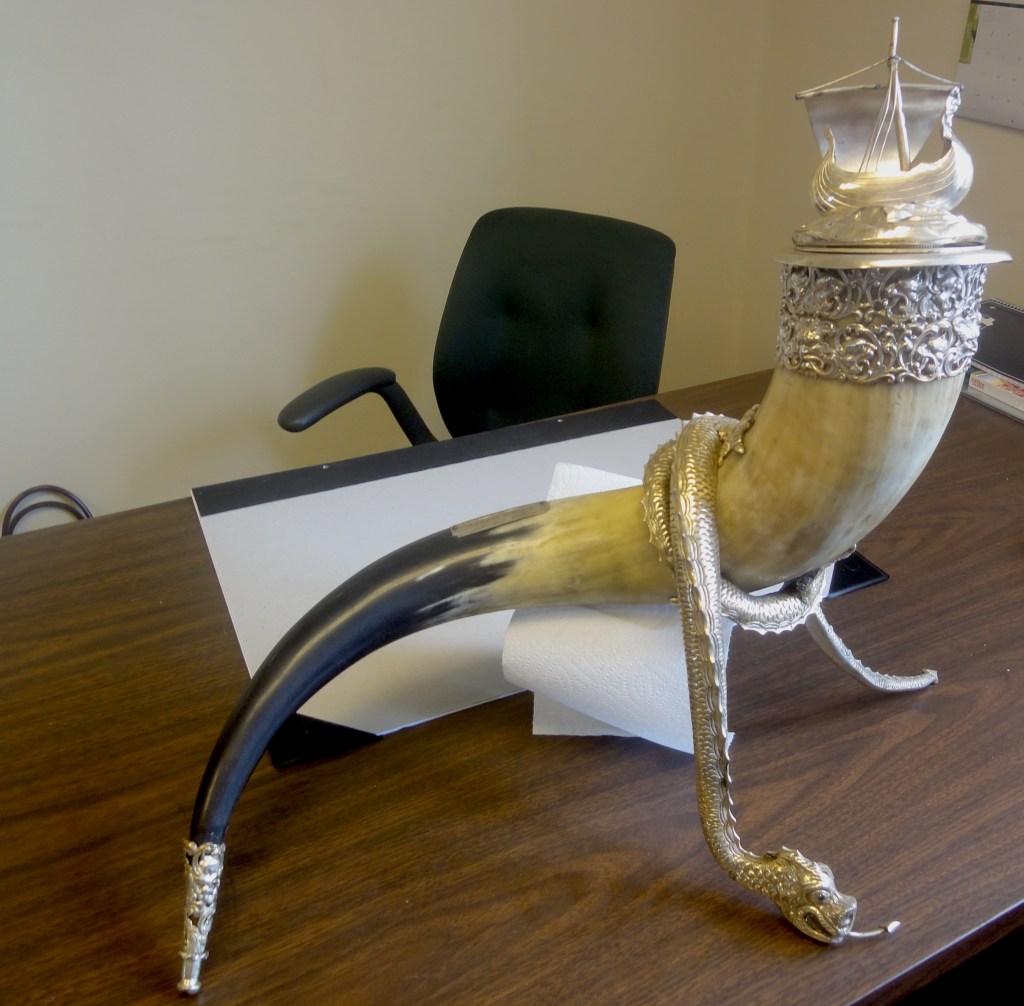 Ķezbers also found an American flag with 48 stars, a Swedish flag and the order's meeting minutes from the 1920s and 1930s. They donated the minutes to North Park University in Albany Park.
"The minutes were interesting because they had all these notes about special handshakes and passwords," she said.
Monroe and Dihle said they hope to continue to use the Elston Building as a community space where neighbors can gather and artists can work once the pandemic is over. 
"It remains to be seen if we can have smaller events towards the end of the summer," Monroe said. "We're waiting to see what guidelines are and maybe plan something more intimate or a series of intimate events if it's safe to do so."
Regardless, once the pandemic is over the couple plans to host art exhibitions in the building and bring in local musicians to perform. 
"The ballroom and tavern are big beautiful event spaces and we're hopeful people can bring their creativity to it," Dihle said. "We also talked to the association about trying to host an exhibition of all these Latvian paintings they have, like a crossover event."
Plūme and Ķezbers hosted a final open house March 15 for the public to say farewell to the association.
"We had our first board meeting since the virus happened over Zoom this month. We're not planning on going away but we're still looking for a new home for the association," Ķezbers said. "It's still too early to say because of this pandemic, but we're hoping to stay in the Chicagoland area."
Below are photos of the Elston building before the Chicago Latvian Association finished moving out.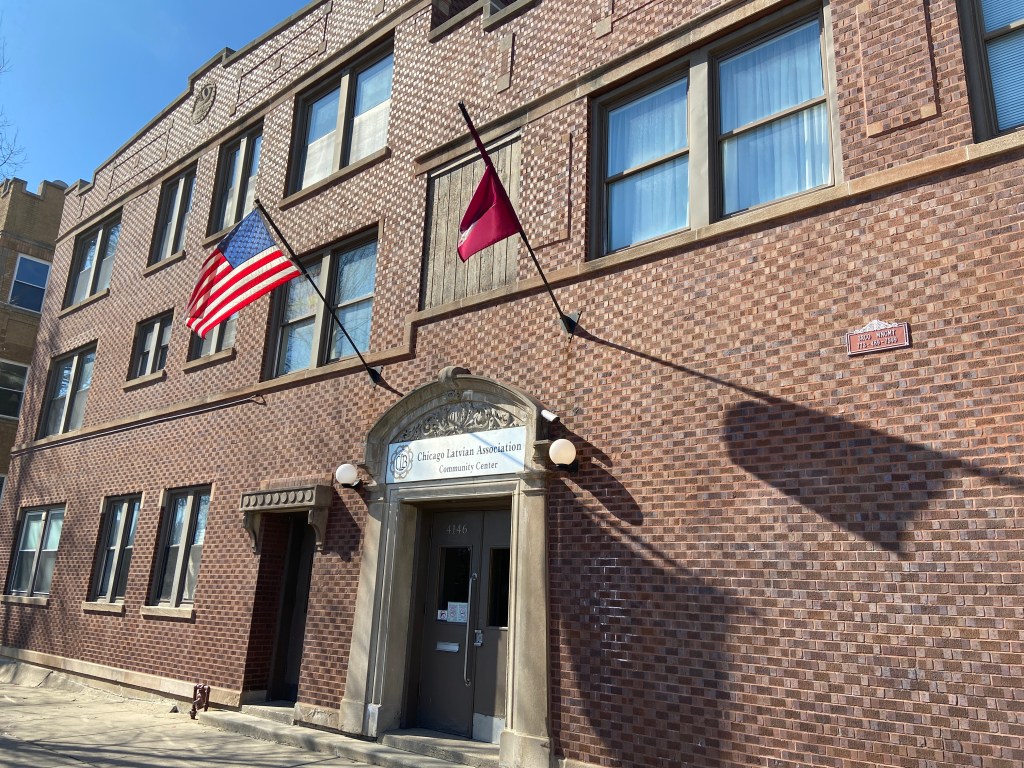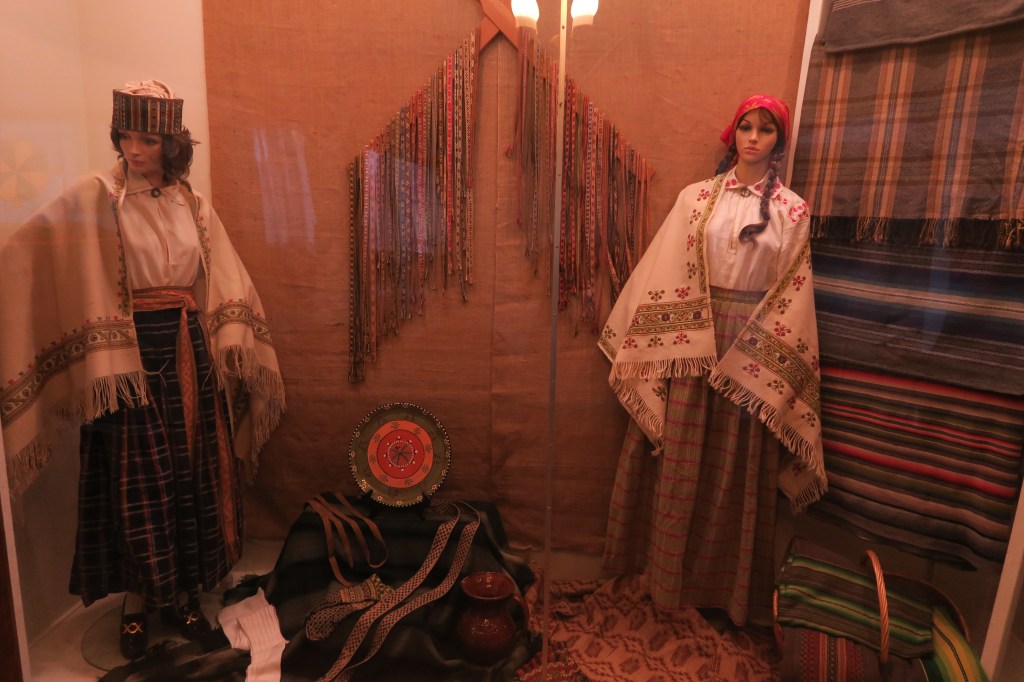 Block Club Chicago's coronavirus coverage is free for all readers. Block Club is an independent, 501(c)(3), journalist-run newsroom.
Subscribe to Block Club Chicago. Every dime we make funds reporting from Chicago's neighborhoods.
Already subscribe? Click here to support Block Club with a tax-deductible donation.