LINCOLN PARK — During a virtual City Council meeting on Wednesday, Lincoln Park and Bucktown neighbors demanded Mayor Lori Lightfoot shut down scrap metal shredder General Iron during the COVID-19 pandemic.
Neighbors said General Iron, 1909 N. Clifton Ave., has been allowed to continue work during the respiratory pandemic — sending a dust called "fluff" into the air.
The fluff contains particulate matter (PM2.5), which can worsen asthma and other underlying respiratory conditions known to be co-morbidities for coronavirus, Ald. Brian Hopkins (2nd) has said.
Dr. Alexander Dzakovic is a physician who lives blocks from General Iron. On Wednesday he told City Council he walks through dust and past fluff on his way to work every day.
"It's absurd that during this crisis we all try to protect the most vulnerable members of our community from the effects of a still largely uncontrolled and unknown disease," he said, "While at the same time, a well known and controllable risk factor continues to operate as an essential business at extended hours despite repeated violations."
During their public comments some neighbors referenced what happened in Little Village last weekend — when Hilco Redevelopment Partners and its contractor demolished a century-old smokestack, coating the mostly Latino neighborhood on the city's Southwest Side in dust.
Lightfoot, speaking during a press conference later in the day, said her administration has been "aggressively looking at General Iron and other manufacturing sites," which were defined as essential and allowed to stay open under the state stay at home order.
"If we need to take decisive action, I think I've demonstrated that we won't hesitate to do that," Lightfoot said, adding the city is checking the air quality and looking for particulates.
Hopkins and Ald. Byron Sigcho-Lopez (25th) have been calling on the mayor to close General Iron in Lincoln Park and Sims Metal Management in Pilsen due to coronavirus since late March.
Unlike the Little Village dust, the fluff near General Iron is less visible from a distance. But in both situations, neighbors have no idea what toxins are inside that dust. 
Neighbors have long complained about the health risks associated with fluff, a substance that routinely coats the neighborhood's sidewalks, roads, porches and playgrounds. 
The Environmental Protection Agency defines fluff as "fugitive dust." In 2018, the EPA cited General Iron after inspectors found fugitive dust outside the shredder site. The EPA later dropped the citation. 
In early March neighbors called on the EPA to conduct a new study.
The air quality monitoring device currently being used in Little Village is the same one Lincoln Park neighbors have been using for the last year to monitor the PM2.5 in the air near General Iron. You can see the ratings here.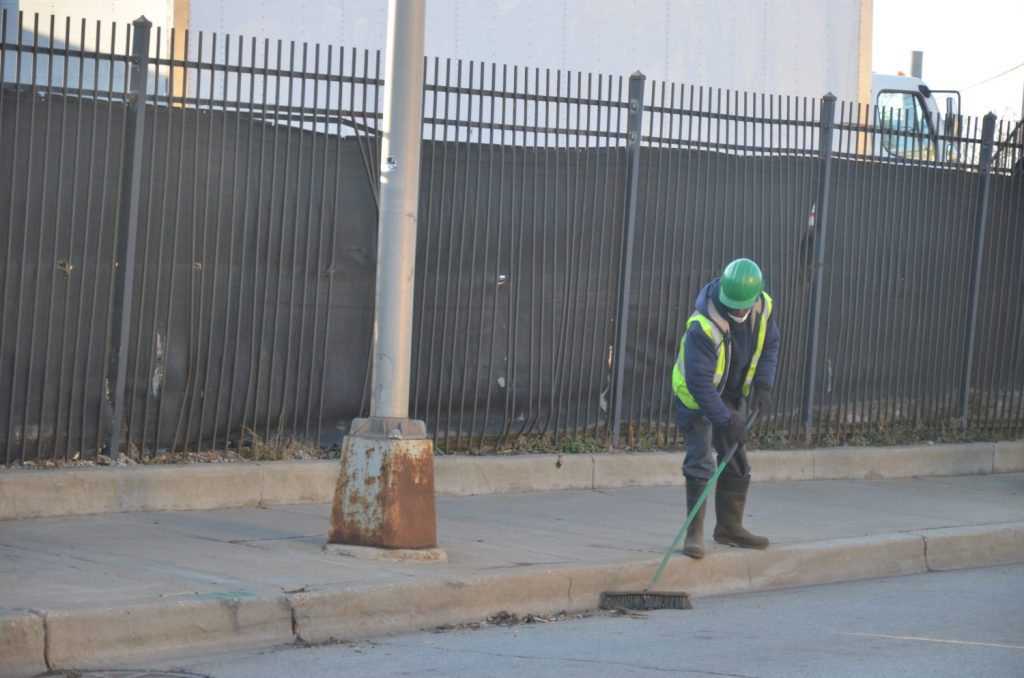 At Wednesday's council meeting, Lincoln Park neighbor Mike Foresman cited an April study from Harvard University regarding PM2.5 and the increased risk of COVID-19 complications.
He said the city should shutter both General Iron and Sims Metal Management in Pilsen.
"I ask you to act today to shut down the city's serial polluters during this pandemic and insist they comply with EPA regulations before resuming business," he said.
Lincoln Parker Aimee Rowland said in addition to closing General Iron she wanted Lightfoot to ensure neighbors' 311 complaints regarding the plant are properly recorded.
"I am surprised, disappointed and confused as to why General Iron continues to operate as an essential business," she said. "I demand, I beseech and I beg you, I beg you, to shutter General Iron during this time."
As neighbor Reuben Rischall addressed council the voices of his two young children could be heard in the background.
"Our back patio is filled with this fluff," he said. "The minutes that we have to be outside … it's incredibly disgusting to smell their pollution that they're constantly throwing up into our neighborhoods. Because of the respiratory issues, I'm begging and pleading with you guys to shut these polluters down."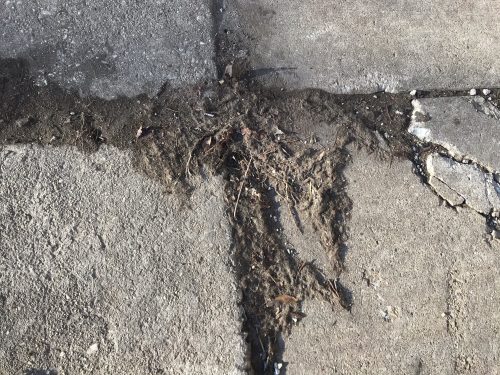 A Bucktown resident named Brian said he wanted to know why General Iron was considered "essential."
"I see no reason why that's an essential business and I see no reason why we put our neighbors at risk of respiratory illnesses given the particulate matter that General Iron puts into our air," he said.
After the meeting, Ald. Michele Smith (43rd) told Block Club she was proud of her constituents for speaking up, but she wasn't sure how the mayor would act.
The questions neighbors were asking are ones Smith has been asking for years, she said. For example: No one knows what's in the "fluff," and despite multiple city and EPA citations, General Iron refuses to say.
"We've been calling for this place to be shut down and moved for a long time," Smith said. "Why are they so 'essential'?" 
Steve Joseph, CEO of Reserve Management Group, wrote in a letter to city officials that his company fits "squarely" into Gov. JB Pritzker's qualifications because General Iron provides an essential service by recycling 740,000 tons of metal each year. 
Read Joseph's three-page letter to the city here.
Long owned by the Labkon family, General Iron sold last year to Reserve Management Group, a specialist in recycling and scrap metal processing with operations in nine states. In 2021, RMG will move the plant from its current spot to 11600 S. Burley Ave.
Spokesman Randall Samborn has previously told Block Club the fluff is not hazardous, but would not disclose what it contained or say whether General Iron has tested it. Without knowing what's in the fluff, Block Club has been unable to independently confirm whether or not the dust is toxic.
You can watch Wednesday's City Council meeting and listen to the public comments here.
RELATED: 
Dec. 6, 2015 After Explosions at Extra-Alarm Scrap Yard Fire, Ald. Calls for Its Closure
Dec. 14, 2016 Metal Scrap Yard General Iron's Future Uncertain After Extra-Alarm Fire
Feb. 2016 Metal Scrap Yard General Iron Faces Growing Backlash From Pols, Neighbors
April 2016 General Iron, Controversial Metal Scrap Yard, Shut Down By City 
July 2017 General Iron Owner Harassed Employees, Rejected $100M Offer For Land: Suit
Dec. 2019 Before General Iron Leaves Lincoln Park For Southeast Side, Neighbors Want Cleaner Air — And Answers
March 2020 Neighbors Of General Iron Ask EPA To Return To Chicago For Independent Study Of 'Fluff'
April 2020 Aldermen Push To Shutter Metal Scrappers During Coronavirus Pandemic 
April 2020 Mayor Shuts Down Crawford Coal Project After 'Unacceptable' Dust Cloud Descends On Little Village
April 2020 After Little Village Dust Cloud, Lincoln Park Neighbors Beg Mayor To Shut Down Scrapper General Iron
Block Club Chicago's coronavirus coverage is free for all readers. Block Club is an independent, 501(c)(3), journalist-run newsroom.
Subscribe to Block Club Chicago. Every dime we make funds reporting from Chicago's neighborhoods.
Already subscribe? Click here to support Block Club with a tax-deductible donation.