HYDE PARK — Despite calls from students to cut tuition in half through the coronavirus pandemic, university officials say there are no plans to lower rates.
A group named UChicago for Fair Tuition, in response to "students' and families' loss in income" due to the pandemic, petitioned the university to:
Reduce tuition by half and waive fees through the pandemic.
Waive advanced residency tuition for doctoral students.
Release a breakdown of university spending.
Reinstate part-time status for all students, which the university eliminated in 2015.
Institute a tuition freeze.
"The University of Chicago, which just raised $5.4 billion in a fundraising campaign, has the financial means and the responsibility to provide relief for us and for our families," the petition reads.
A "student life fee" has been waived for students living more than 50 miles from campus, while those within 50 miles are charged $125. The annual off-campus cost, including tuition, is about $73,600.
Students will continue to receive "a rigorous, transformative education" with the university's shift to remote learning, so tuition will remain the same, spokesperson Gerald McSwiggan said in a statement.
"Classes taken during the Spring Quarter will count fully toward completion of all degree programs, and as such they will continue to have regular tuition rates," he said.
McSwiggan noted student services will be provided through the Spring Quarter and additional assistance is available "for students who encounter unexpected expenses."
As of Sunday night, 327 students said they would withhold tuition payments if the university refuses to negotiate by April 29. That's when tuition for the spring quarter is due.
Another 468 requested more information before committing, and 383 said they would not participate in a tuition strike.
"We're hoping that if the university is willing to talk, we won't need to strike," said Livia Miller, a double major in anthropology and visual art. "I think myself and my peers feel really confident about this being a moment where the university will give us a seat at the table."
Organizers want to negotiate their demands and come to an agreement, not just take a meeting with university officials, said Anna Attie, a senior majoring in English literature.
After the university announced spring quarter classes would be held remotely, Attie took a leave of absence and will not pay tuition. McSwiggan noted this was an option for students.
The university's $8.5 billion endowment and fundraising capacity limit the financial impact of a tuition strike, Attie said.
"We don't think we're going to hit them where it hurts," Attie said. A sustained campaign "puts a lot of attention on UChicago; we think that's what will move them rather than the money itself."
Points like the budget breakdown and bringing back part-time status aren't specific to the pandemic, Attie said. UChicago for Fair Tuition organizers see an opportunity to "politicize this crisis" and advance "a broader fight for equitable and accessible education."
"Students are rightfully upset; this isn't the quarter we paid for," Attie said. "But higher education should never have been a commodity in the first place. This is something we deserve as a right."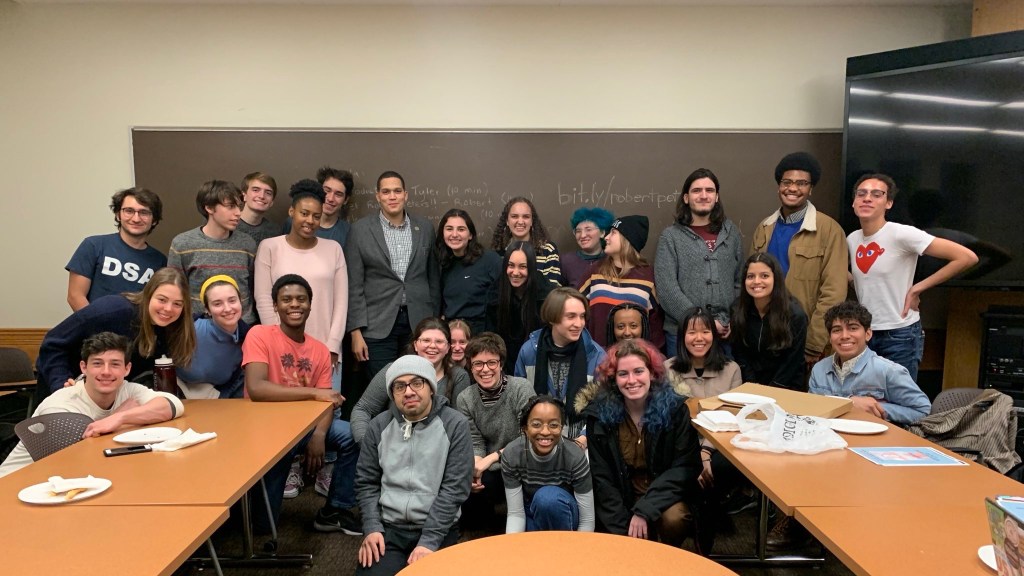 Block Club Chicago's coronavirus coverage is free for all readers. Block Club is an independent, 501(c)(3), journalist-run newsroom.
Subscribe to Block Club Chicago. Every dime we make funds reporting from Chicago's neighborhoods.
Already subscribe? Click here to support Block Club with a tax-deductible donation.