LINCOLN SQUARE — The owner of Gnome Brew in Lincoln Square wants his shop to feel welcoming to anyone with even a passing interest in home brewing.
Before opening his own shop at 2026 W. Montrose Ave., owner David Odefey worked for the now-shuttered Brew Camp Chicago. 
While working at Brew Camp, Odefey had the opportunity to teach classes on home brewing and realized he really enjoyed sharing his knowledge with customers. So when Brew Camp closed in 2017, he decided to open his own shop. 
Gnome Brew, named for his grandmother's love of gnomes, just celebrated its one-year anniversary. It sells everything you need to start brewing, including yeast slurries from Omega Yeast, malt extracts, hops and more.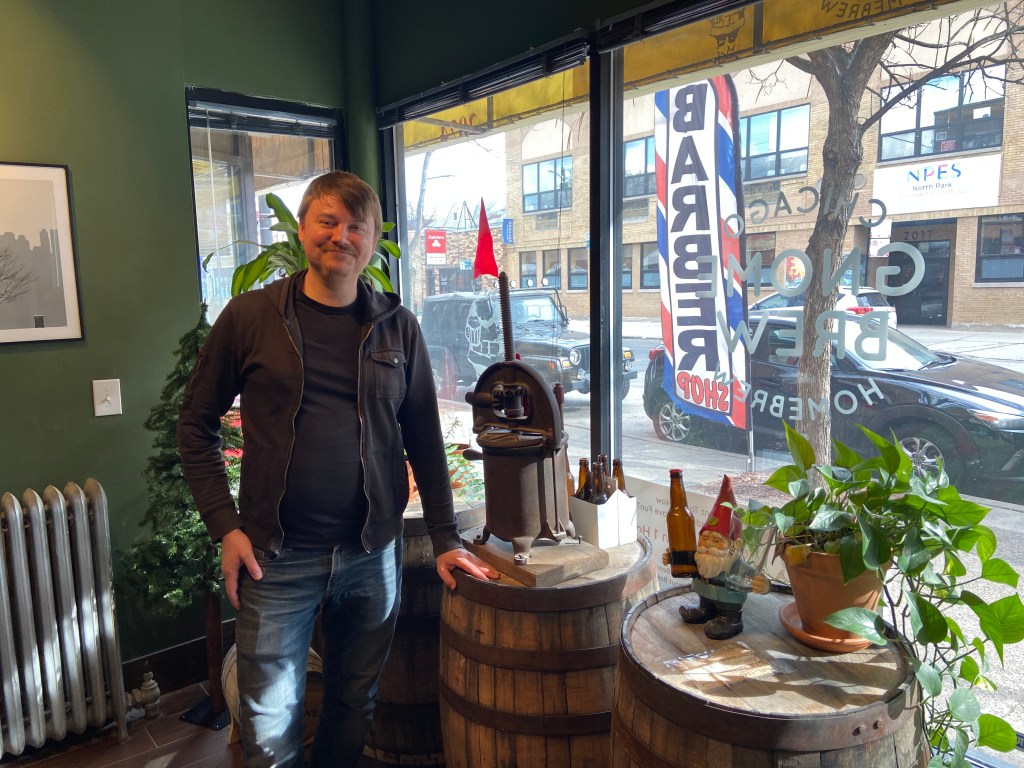 "One of the things I thought a lot about when I was first opening the store is 'What my mom would think?" Odefey said. "Would she feel comfortable coming in? Would she find the space inviting? That's a really big goal of mine. I know I'm not necessarily going to convert my mom to be a homebrewer, but I want to make this place inclusive."
For its one-year anniversary on Feb. 22, Odefey hosted a bottle tasting of an "oud bruin" style beer he brewed specifically for the shop's opening last year.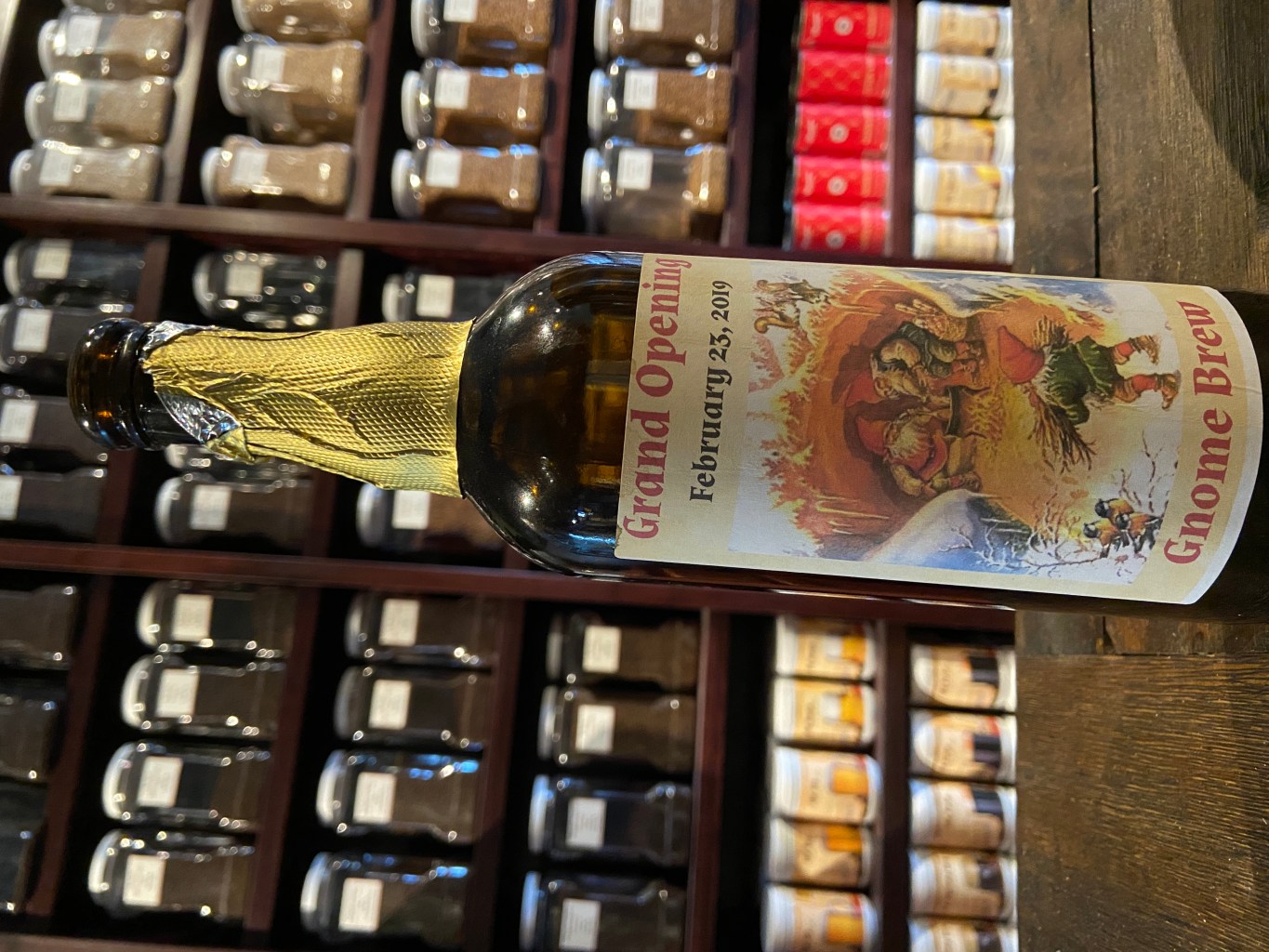 Odefey saved the "dregs," or sediment, leftover in the bottles in order to start a new fermentation process for next year's anniversary party using the same style yeast.
"The beer style is a Belgian that's woodsy and approachable," Odefey said. "While the recipe has changed slightly for this new brewing process it's nice to have that continuity for when we open a bottle of it for next year's anniversary party. The next time anyone will be able to taste this beer again will be Feb. 23, 2021."
Most of Gnome Brew's customers frequent tap rooms across the city, and professional brewers stop in, too.
"I see this shop as a kind of a community center where on a daily basis people come in and I offer them a beer sample, answer their questions or just talk about homebrew or beer in general," Odefey said. "We have a big crossover between the local breweries and our customers."
Later this month, a brewer from Old Irving Brewing, 4419 W. Montrose Ave., will stop by to chat with customers about brewing hazy IPAs. 
"Breweries and Malt Row have been really supportive of us. Most of the brewers in the Chicago area started off home brewing at some point. Not all of them, but a majority of them, and they support us because they remember being there and learning how to brew for the first time," he said.
One way to make the hobby more accessible is with Gnome's one hour brew kit, which allows people to make two and half gallons of beer. Once the one hour brew is done, the beer is bottled and ready to drink about four weeks later. 
"There's still a lot of people who are intimidated by homebrewing. The classic homebrew kit has a bunch of buckets, tubes and plastic parts and whatever. It's a lot," Odefey said. "We created this one hour home brew system for someone not necessarily looking to commit to that much to equipment, time, energy and space. Not everyone has a whole garage or basement to store those larger kits."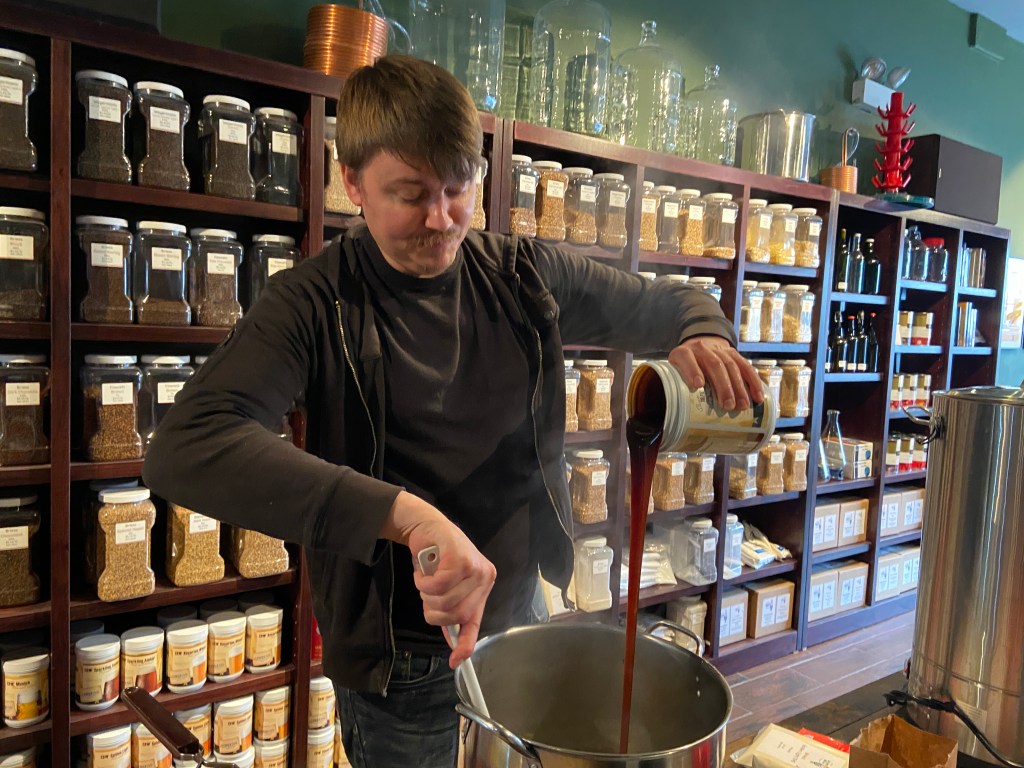 "We pared down everything to what is essential. That's our philosophy for beginners," Odefey said. "We don't want you to get past the point where you're having fun. If you're not having fun brewing beer then you're doing something wrong."
Starting this month, Odefey will host one hour brew kit classes to make the process even less intimidating. This summer, he's launching wine making classes, too.
"I really stress smelling, touching and kind of exploring the beer we are tasting. I really want people to take a breath, step back, slow down and really taste it. To appreciate it more," he said.
View a schedule of Gnome Brew's classes and events at gnomebrewshop.com.
Do stories like this matter to you? Subscribe to Block Club Chicago. Every dime we make funds reporting from Chicago's neighborhoods.
Already subscribe? Click here to support Block Club with a tax-deductible donation.