WEST TOWN — A two-car crash at a busy West Town intersection resulted in a car driving through the windows of Breakfast House.
Around 9:30 a.m. Friday, the driver of a Toyota 4-Runner crashed into a Nissan driven by a 37-year-old woman. The Nissan plowed into the restaurant's front windows, Chicago police spokesperson Kellie Bartoli said.
The woman was sent to St. Mary's hospital. As of 2 p.m. Friday, her condition was unknown, Bartoli said. No citations have been issued yet.
Breakfast House, 1800 W. Grand Ave., opened about five years ago. Friday's accident was the first time the restaurant had been hit by a vehicle, owner Jamie Jara said.
But across the street at Output Lounge, 1758 W. Grand Ave., bartender George Barcenes said the intersection is very prone to accidents.
In his eight years as a bartender at Output, Barcenes said he has seen a yearly average of two to three crashes.
One crash was particularly memorable: after buying a brand new Tesla earlier that day, a driver's car was hit while pulling onto Grand Avenue.
"It's a weird intersection," Barcenes said.
Output has thankfully never been hit by a car, he added.
Neighbor Kristin Miaso said she often sees drivers run red lights at the intersection.
"I take Wood south all the time and there is always someone who goes through the red light at Grand. Terrible intersection," she said. "I always wondered if there's an issue with the light."
Breakfast House was serving about 30-40 customers at the time of the crash, Jara said.
"The lucky part is that nothing happened inside, with the customers," Jara said.
By 1:30 p.m. Friday, a crew had nearly finished replacing the windows and city inspectors were able to get to the property on Friday, which means Breakfast House will re-open Saturday. 
The cost of replacing the windows is about $10,000, Jara said. He said he expects his insurance to cover everything. 
"I'm not too worried about that," he said. 
Jara opened the first Breakfast House in West Town about five years ago, he said. After working at Ina's in West Loop— now closed — Jara fell in love with breakfast food.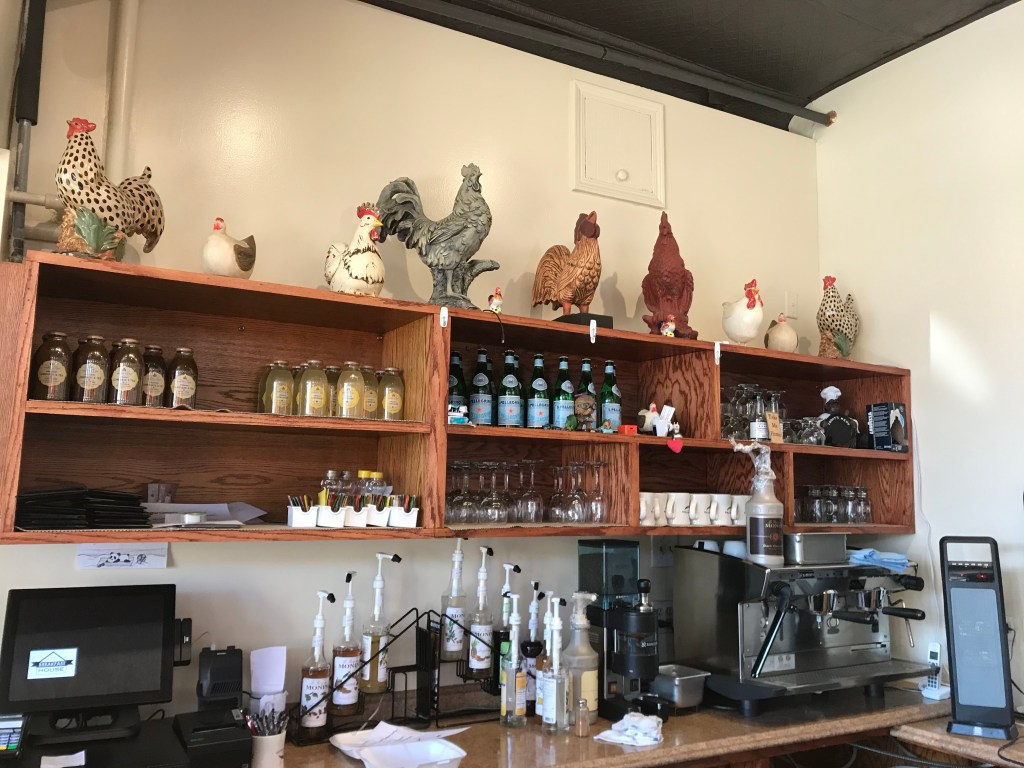 So the Humboldt Park resident followed his dream and opened his own restaurant in West Town.
"This was my dream, to have my own business," he said. "It's a dream where I can show the people about my food."
He expanded Breakfast House to Lakeview, 3001 N. Ashland Ave. He plans to open a third Breakfast House near Wrigley Field within the next few months.
The most popular item at the West Town and Lakeview restaurants is no doubt the chorizo hash, he said. He also serves chilaquiles, crepes and chicken and waffles.
He is in the process of adding vegan options to the menus.
"I want to keep working with my dream," he said.
Do stories like this matter to you? Subscribe to Block Club Chicago. Every dime we make funds reporting from Chicago's neighborhoods.
Already subscribe? You can make a tax-deductible donation to support our nonprofit newsroom here.