WEST PULLMAN — At 120th Street and Emerald Avenue in West Pullman, seven homes are rising up on a once-vacant stretch of land.
Habitat for Humanity Chicago is trying to build more than just a new corner of the neighborhood. The nonprofit is trying to build opportunity.
This weekend, seven first-time homeowners could not contain their happiness as Habitat for Humanity recognized their purchases and showed off the project.
The group's Affordable Homeownership program helps applicants become homeowners in a 12- to 18-month process. During these months, applicants are required to attend "Homebuyer University" and perform at least 250 volunteer hours. They also pitch in on the construction of the homes alongside other Habitat volunteers.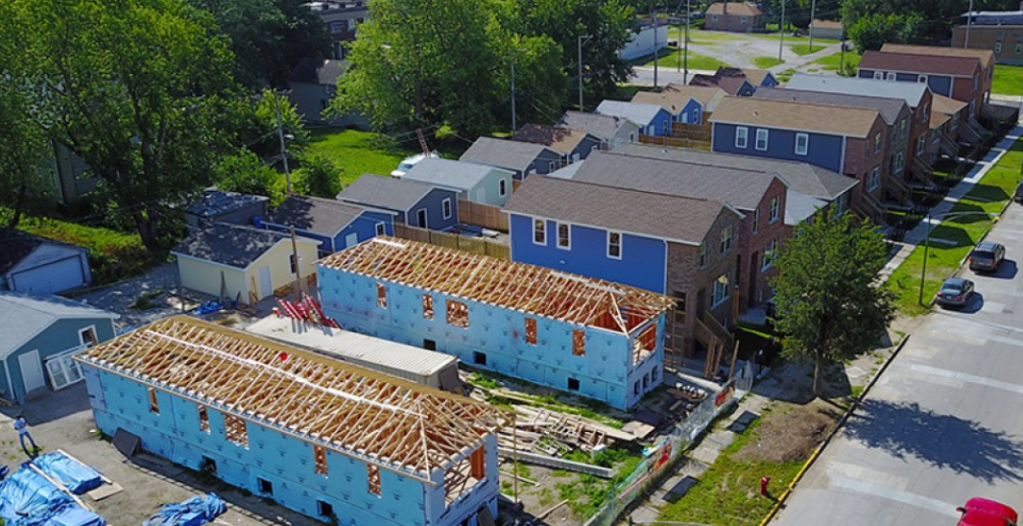 Graduates get a shot at purchasing the Habitat-built home with the help of a mortgage bill (with insurance and property taxes) that won't exceed 30 percent of their household income, according to Jennifer Parks, executive director of Habitat for Humanity Chicago. The homes cost about $150,000.
"It is no easy task to take on joining Habitat for Humanity," Parks said. "These women have all volunteered hundreds of hours in our organization and taken homebuyer classes all while working full-time jobs and raising families. These are hard-working women."
West Pullman has been home to many different groups over the years, and today it is a predominantly African American neighborhood that holds one of the highest city homeownership rates at 60 percent.
"What's happened here on Emerald [Avenue] is remarkable. We're fulfilling dreams and transforming neighborhoods," said Daniel Marszalek, managing director of BMO Harris Bank as well as treasurer and board member of Habitat for Humanity Chicago.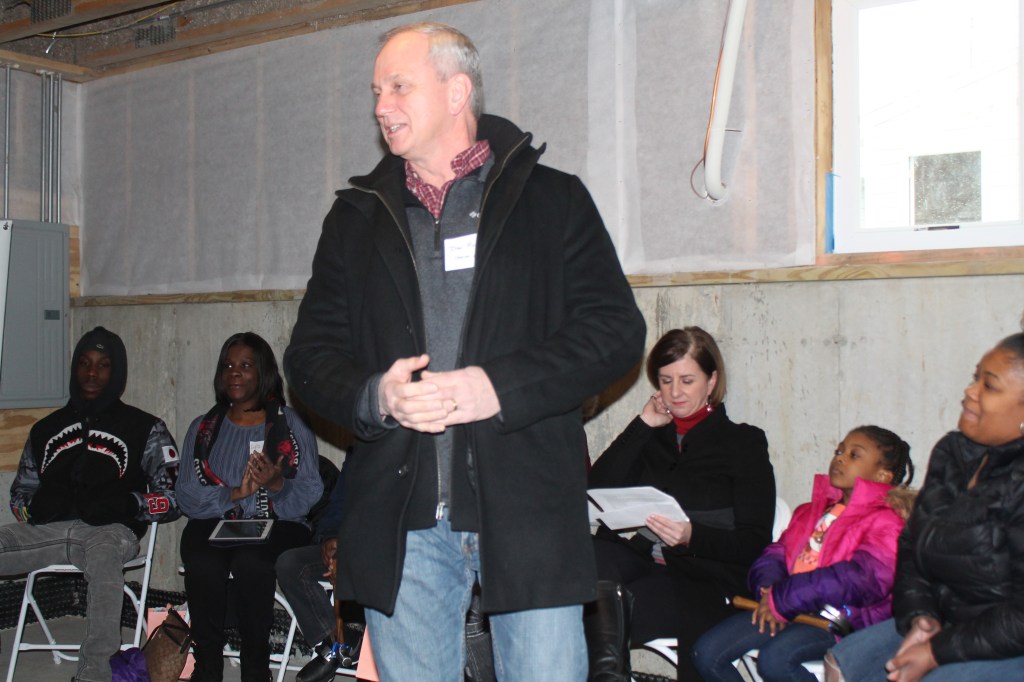 One of the seven new homeowners, a woman named Lybia who asked not to use her full name, has lived in four apartments since moving back to Chicago in 2013.
"I'm tired of moving. I'm looking forward to stability and making this house mine and not moving again," she said. "I'm looking forward to leaving a legacy for my boys and my grandchildren and being an example to them of all things that are possible."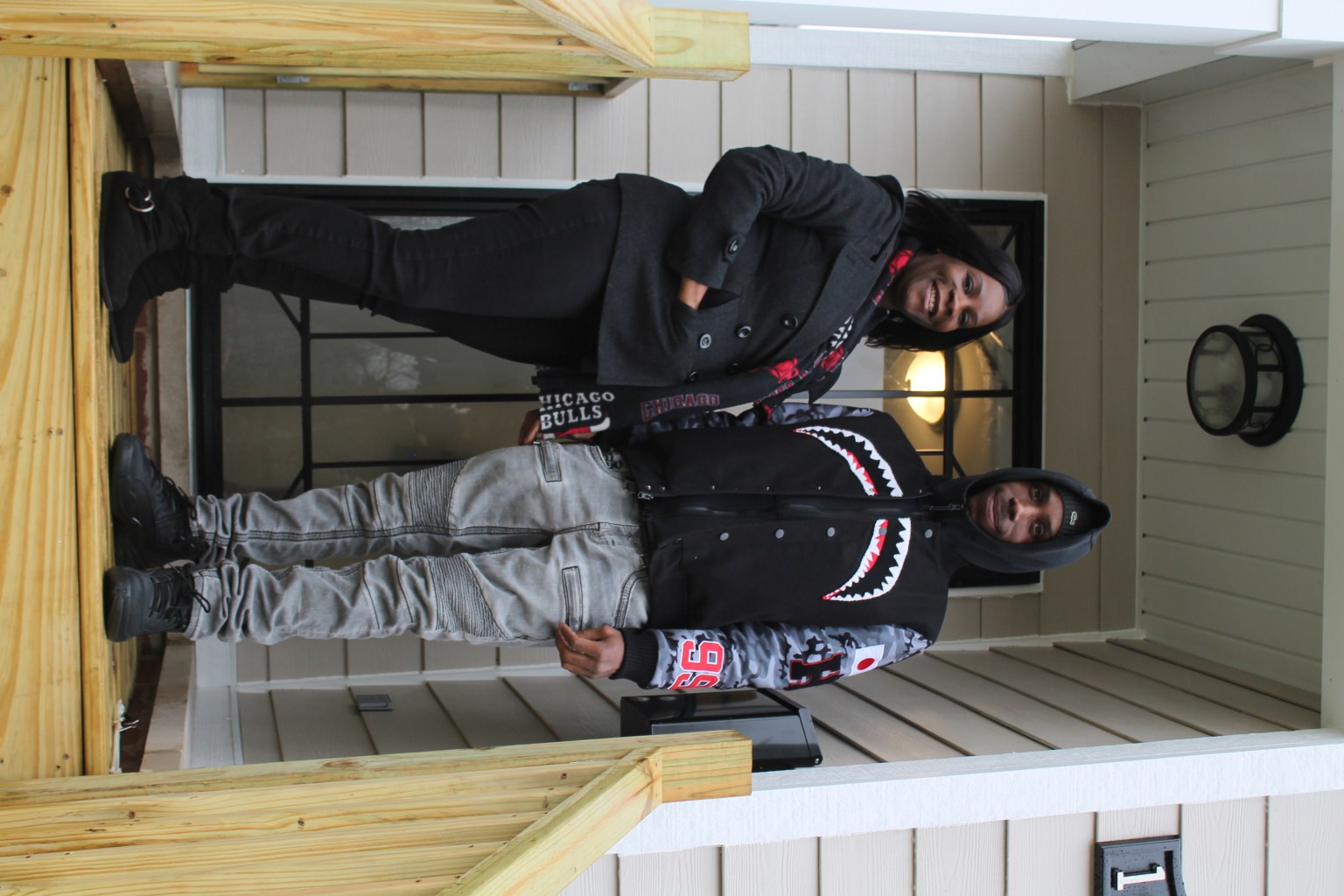 For the seven homeowners, the road to building and obtaining their home was not easy. There is a misconception that the homeowners only have to do 250 volunteer hours, said Lybia.
"Some people thought that by doing 250 hours that Habitat was giving us a house. We wish," said Lybia. "I've been asked 'So you're done now, right? You only have to pay your tax insurance,' now that's the American dream. I'm here to tell you on behalf of all of us, we're buying a house and we helped to build it."
Denae Shanks will move into her new home in 112 days. Though she said the process was overwhelming, the support system available through Habitat got her through.
"At first I didn't really want to get a house, they kept asking me for different documents and I got frustrated, because I was going through so much outside and with work and training," said Shanks. "It all worked out and it's so exciting to do something different, to leave a legacy for both of my sons, [now] they can go back and say 'My mom built this house.'"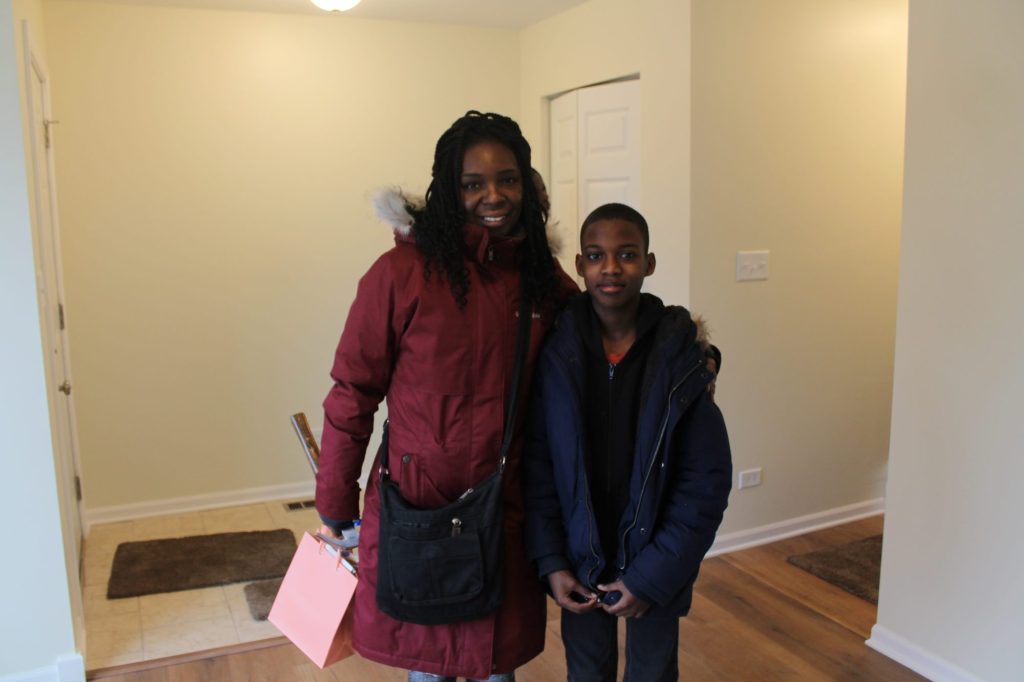 These new homes are not only providing a stable and safe place to live, it is also an opportunity to make connections and build a future.
"One of the best things about going through the Habitat program for me, or maybe all of us, was actually working alongside those that will be our neighbors," said Lybia. "We are a family now."
Habitat for Humanity Chicago said it plans to continue home developments in West Pullman.
Do stories like this matter to you? Subscribe to Block Club Chicago. Every dime we make funds reporting from Chicago's neighborhoods.
Already subscribe? You can make a tax-deductible donation to support our nonprofit newsroom here.