LITTLE VILLAGE — As a teen, Mike Moreno Jr. worked as stockboy in his family's Little Village liquor store. Now, he's striking out to open a speakeasy-style bar just behind the shelves he once stocked.
Named after his Chihuahua dog, Osito, Moreno will officially open Osito's Tap at noon Saturday just behind Moreno's Liquors, the Little Village staple the family has owned at 3724 W. 26th St. for 42 years. It's the first bar to open in the Southwest Side neighborhood in decades, according to Ald. Michael Rodriguez (22nd).
Osito's Tap's exterior is purposely non-descript, an homage to the building's past. A bar in the early 1900s, it was shut down when liquor became illegal when Prohibition laws were passed, and later was turned into an underground bookie joint.
"A traditional speakeasy is 100 percent hidden, which isn't the case here," said Moreno Jr., 28. "I was trying to mix in that classic retro Chicago vibe but at the same time showing the roots of the neighborhood."
During the day, customers will only be able to access the bar through the liquor shop — a red neon sign peeks through a back door by the store's coolers to show you the way. In the evening, people will enter a narrow hallway from Ridgeway Avenue on the west side of the building. Once inside, restaurant-style booths and a walnut bar line the space, which can hold about 70 people, Moreno Jr. said.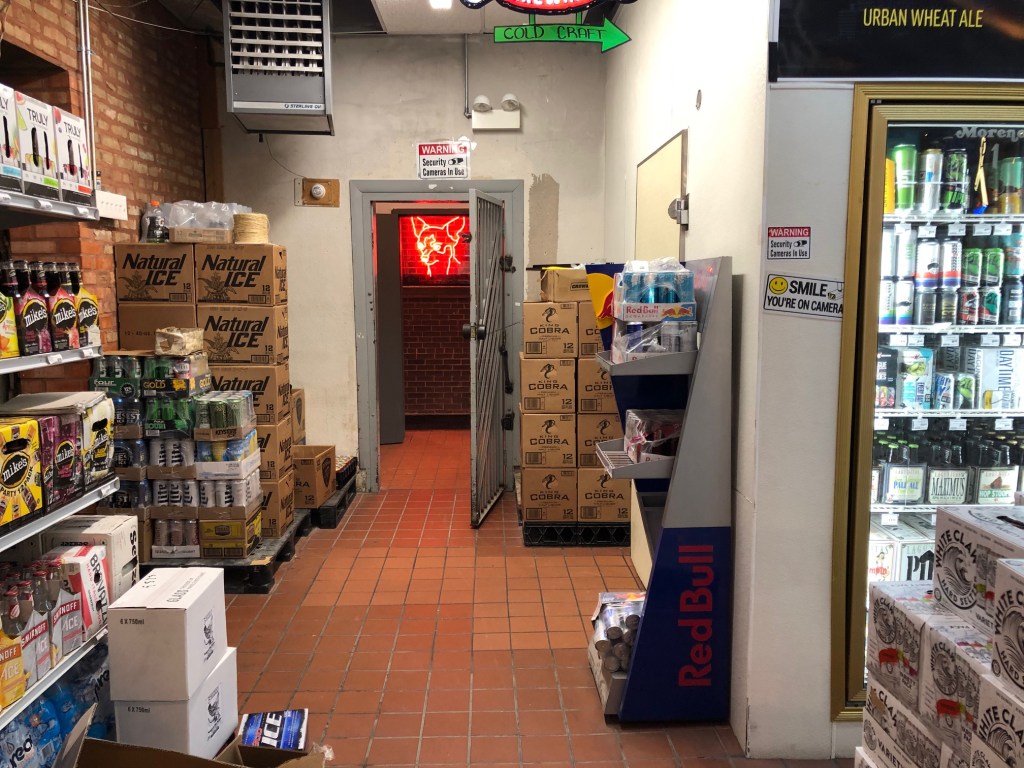 Osito's Tap will focus on a wide variety of Latin American-made spirits, including hundreds of Mexican mezcals and tequilas, Moreno Jr. said. The bar will also feature 12 drafts on tap, including Modelo, Negro Medelo, local brews from 5 Rabbit, Whiner and Maplewood and Mexican wine.
Bar manager Denisse Soto, who learned the trade in Tepoztlan, Morelos, Mexico, crafted signature drinks ($10-12) that offer up a Mexican twist on traditional cocktails by using ancient agaves, chile and chocolate flavors. She will have homemade tepache, too, a Mexican drink made of fermented pineapple. 
The drink menu will also include a few different four-drink flights, including Big Miche, mezcal, whisky, tequila and craft beer flights.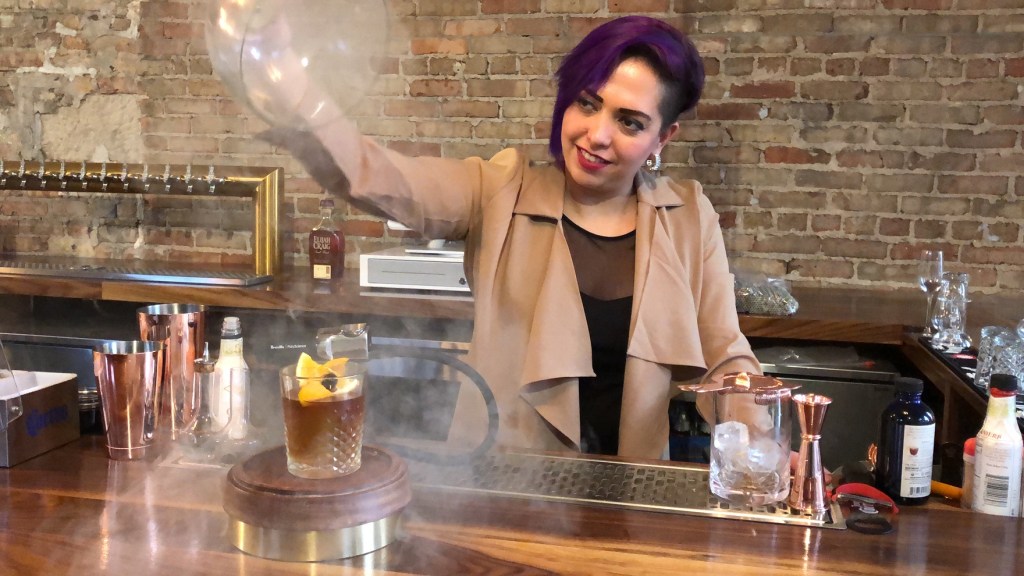 Moreno Jr.'s older sister, chef Angelique Moreno, has crafted a menu of simple snacks for the bar, including a trio of salsas with chips — mole, raw green, and red habanero — and a meat-and-cheese board with dry-aged Spanish chorizo; queso fresco marinated in olive oil and rosemary; and a cranberry bacon jam.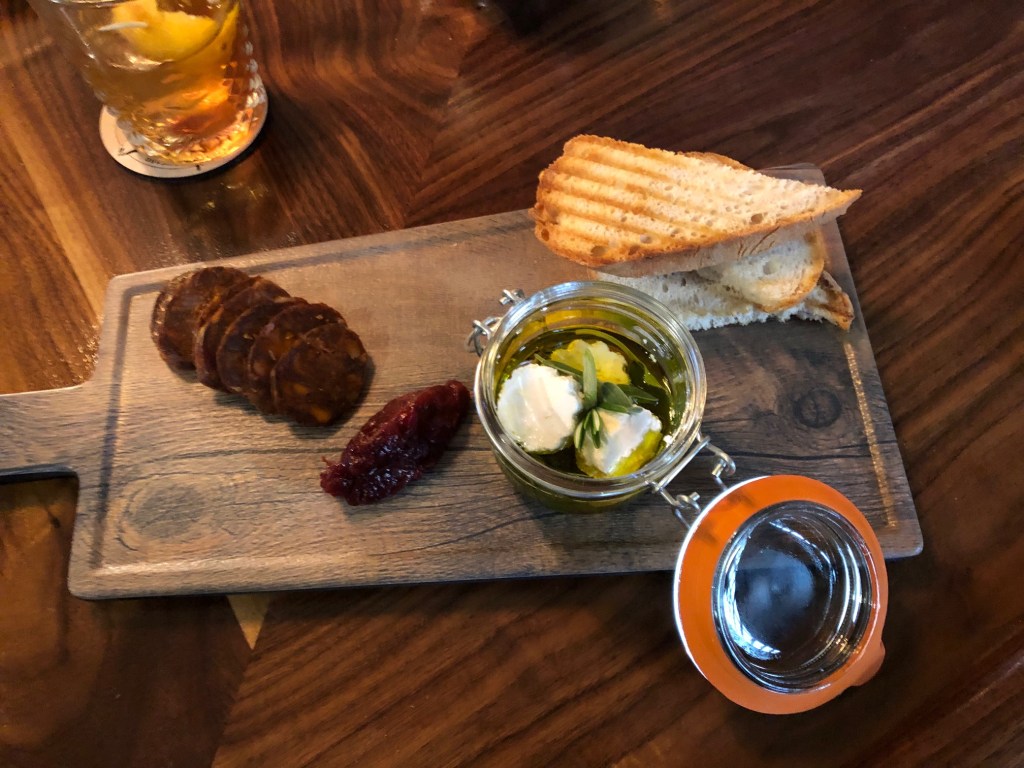 The goal is to give people in Little Village an option to stay and "have a nice drink" in the neighborhood rather than venturing out somewhere else, Moreno said.
"The median age in this neighborhood is 23 years old, we have the youngest population in the entire city of Chicago. Why can't we have a nice bar for people to come and relax without feeling like there's something else that might happen?" Moreno said. "There's a lot of people our age who are looking for something like this, but we lose them to other neighborhoods."
After complaints about the abundance of cantinas that allegedly were hotbeds for gang brawls, drug deals and prostituion, a liquor moratorium was passed in the '90s that stopped new taverns from opening in Little Village and Pilsen. Former 22nd Ward Ald. Ricardo Muñoz purportedly denied liquor licenses as a way to slow gentrification in the majority Latino neighborhood, too.
But Muñoz relaxed the rules about a year and a half ago, said Moreno Jr.
"I was the only one who applied, no one else applied for a liquor license," he said. "… Many years back I expressed my interest in opening a bar here and when the opportunity opened up, I was ready."
Rodriguez, the new alderman, said he has known the Moreno family for years and trusts their vision for the neighborhood.
"This project is from a group of people who have been here for a very long time, who've been doing business in the community for a very long time, who know the neighborhood very very well, and are interested in catering to the neighborhood," Rodriguez said. "I support that. It'll be the exception, not the rule, to approve liquor licenses for me."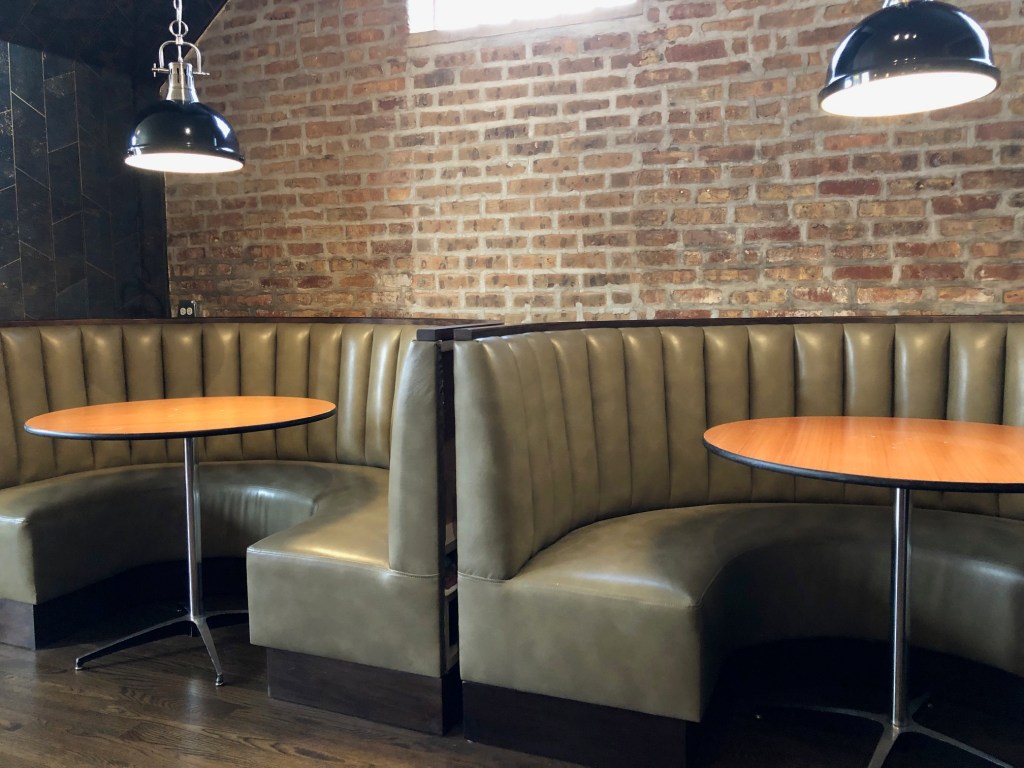 On Halloween, a 7-year-old girl was caught in gang crossfire close to the Moreno's Liquors. Moreno Jr. said the incident was "extremely distressing" for him, but gang violence is becoming less common and he no longer feels afraid to walk the neighborhood like he did 10 years ago.
At Osito's a doorman will check IDs at the door. If someone shows up wearing gang colors, gang tattoos or hats to the side, they will be asked to go home, Moreno Jr. said.
"My father is actually my number one fan," Moreno Jr. said of his dad. "I started bringing new ideas, I saw the potential and the things we were lacking on. I kept asking for permission and eventually my dad was like, 'why are you asking for permission? If you think it works, do it'."
Do stories like this matter to you? Subscribe to Block Club Chicago. Every dime we make funds reporting from Chicago's neighborhoods.
Want to support Block Club with a tax-deductible donation? Thanks to NewsMatch 2019, your donation will be doubled through Dec. 31. Donate here.