MUSEUM CAMPUS — Soft snow has led to a blizzard in Chicago again — except this one's far cuter than normal.
The Shedd Aquarium on Friday announced the name of its newest beluga whale: Annik.
Annik is the Inuit word for "blizzard." The calf's mom is named Mauyak, which is Inuit for "soft snow."
Fans of the Shedd cast nearly 20,000 votes to select Annik (AH-nik) from a list of five Inuit names. The connection between blizzard and soft snow apparently did the trick, officials said.
"We haven't named a beluga calf at Shedd in seven years, so this was a special moment for guests but also for our staff and the beluga care team," said Maris Muzzy, manager of whales and dolphins at Shedd. "We couldn't be happier with the name our guests decided on. While Mauyak's name represents her calm, graceful demeanor, so does Annik describe this calf's fierce spirit and rambunctious energy."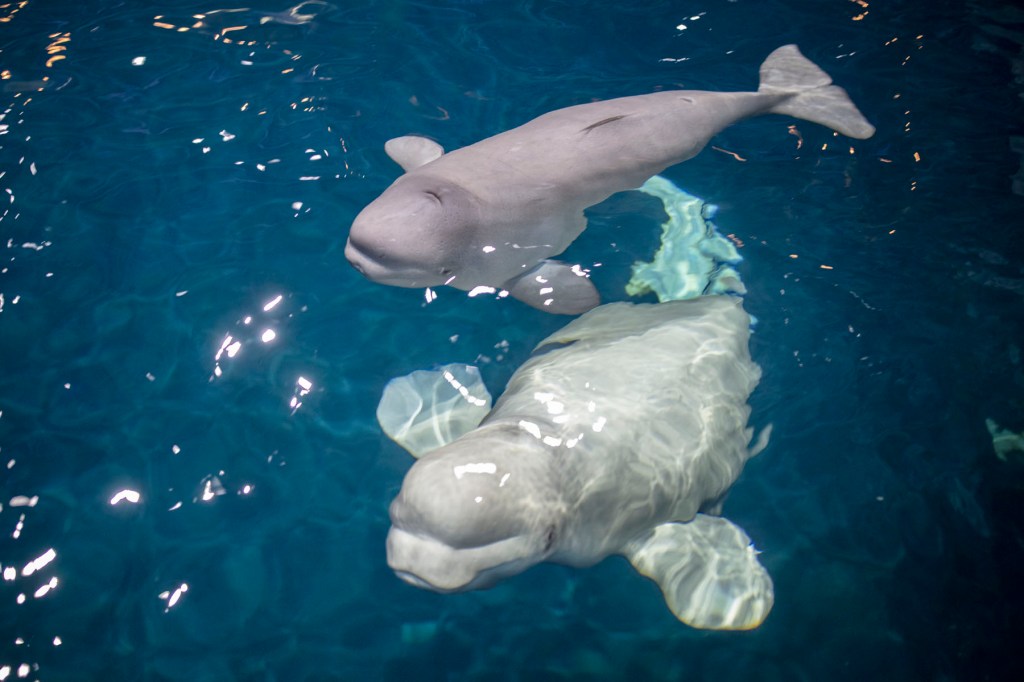 The whale calf, a boy born July 3, was the first beluga born at the Shedd since 2012. The boy weighs more than 330 pounds and has been "a strong, playful and independent addition to the pod."
His mom's playful, too. Mauyak (MY-yak) sprayed water Friday at the giant envelope used to reveal her calf's name.
The Shedd's five name options were:
Annik, pronounce AH-nik, meaning "blizzard"
Imavik, pronounced EE-mah-vik, meaning "ocean"
Ikullak, pronounced EE-koo-lak, meaning "confident"
Naniitchuk, pronounced nah-nee-EET-chuk, meaning "brave"
Kulu, pronounced KOO-loo, a term used for babies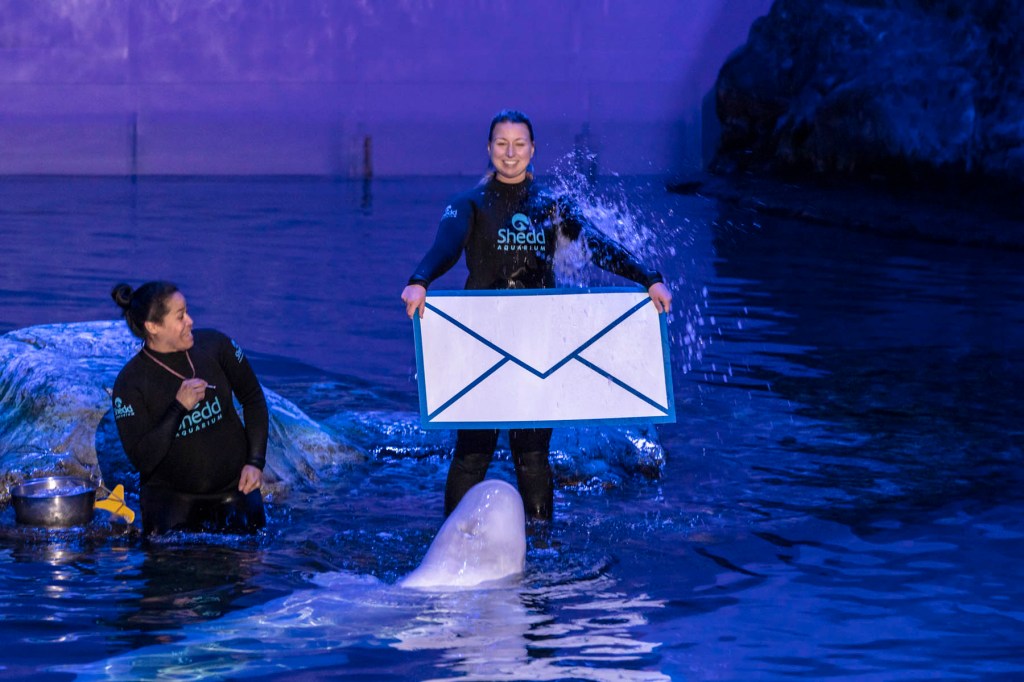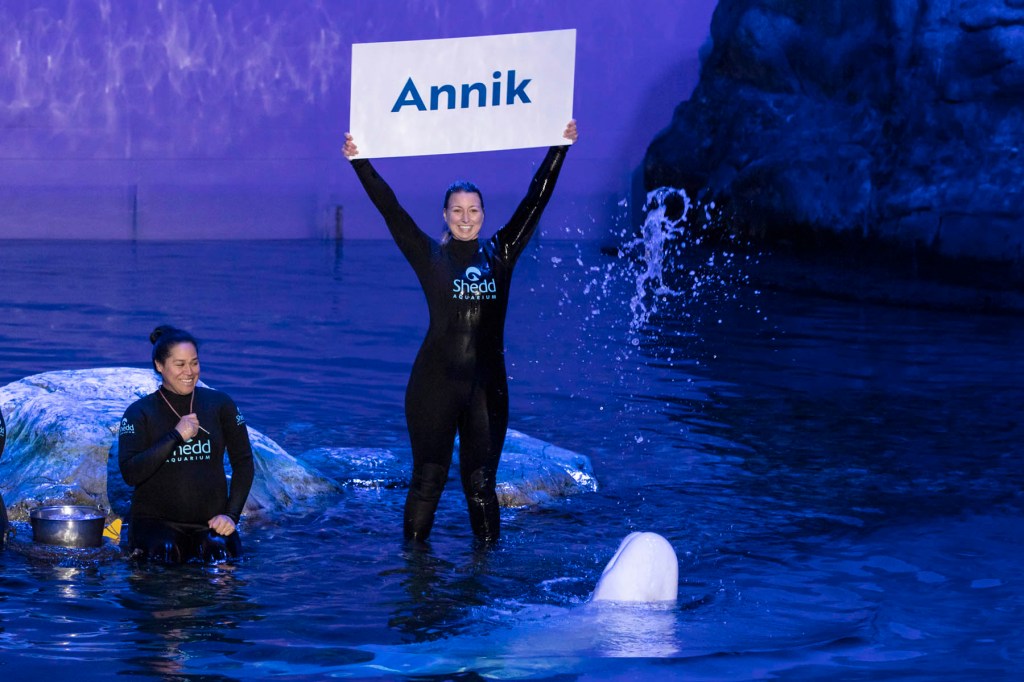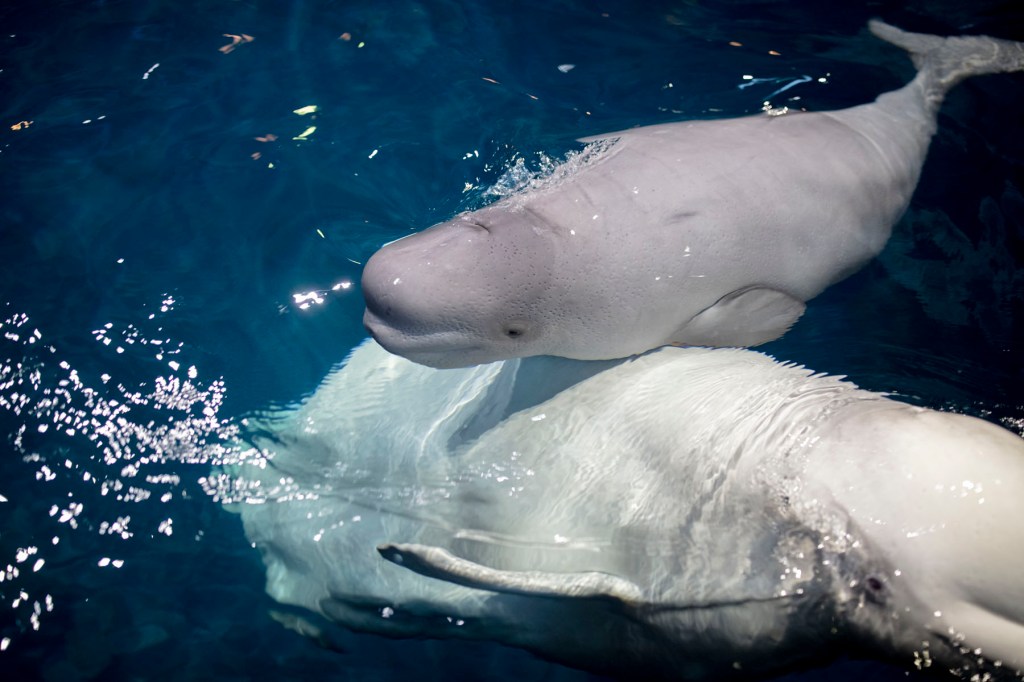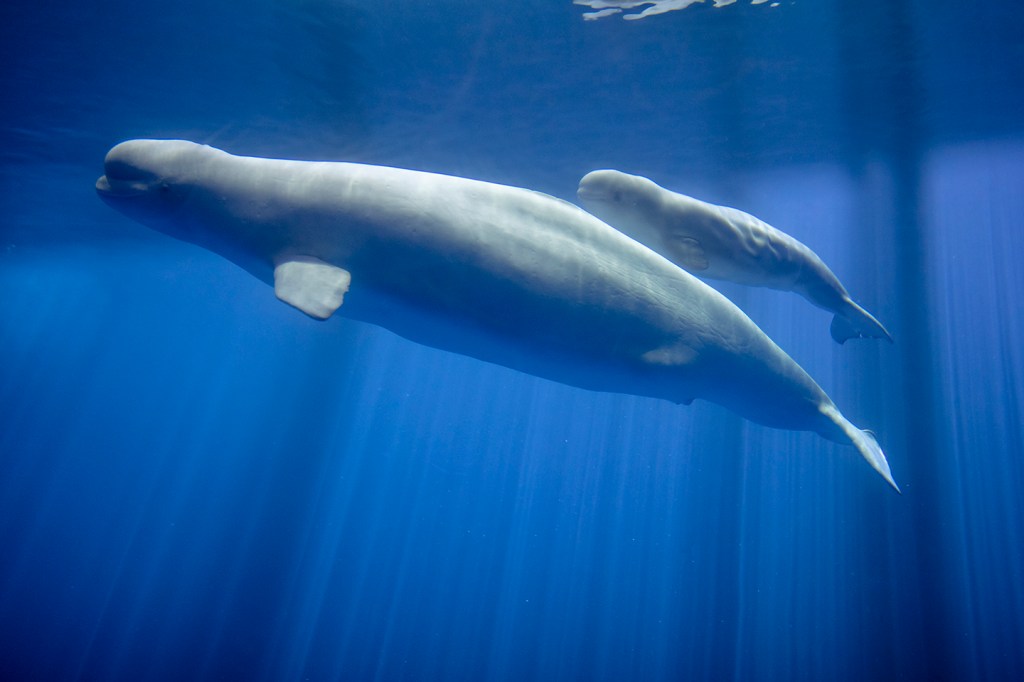 Do stories like this matter to you? Subscribe to Block Club Chicago. Every dime we make funds reporting from Chicago's neighborhoods.
Want to support Block Club with a tax-deductible donation? Thanks to NewsMatch 2019, your donation will be doubled through Dec. 31. Donate here.