UKRAINIAN VILLAGE — A Chinese restaurant with a name that translates to "old friend" is on its way to West Town.
Lao Peng You will open Nov. 12 at 2020 W. Chicago. Ave., next door to Whisk and across the street from Marianos. For Chicago brothers Daniel and Eric "Chops" Wat, the restaurant represents a passion for family history, high-quality food and Chinese tradition.
It's also an opportunity for the brothers to step outside their own comfort zone. The brothers, who grew up in Aurora, have lived and worked in Pilsen for about a decade.
"We usually don't travel north of Roosevelt," said Eric Wat, who still goes by his childhood nickname, "Chops."
"We wanted to distance ourselves from Chinatown," Daniel Wat said. "There's no reason to step on what they're doing."
Lao Peng You replaces Curious, A Chef's Playground, which closed in 2017.
RELATED: Curious Closes After Just 4 Months; Chef And Landlord At Odds Over Rats
The menu is paired down to two main types of cuisine: dumplings and noodles. The doughs for both dishes are made fresh daily.
Each item on the menu will explore three primary flavors consistent throughout the Wat family's cooking: cilantro, chili oil and aged dark soy sauce.
"All menu items are a way to enjoy those flavors," Chops Wat said.
Recipes at Lao Peng You draw inspiration from many sources, including the decade both brothers spent working in kitchens in Pilsen.
Perhaps the biggest source of inspiration, however, is the brothers' grandmother, who taught them how to hand-make dumpling dough when they were young children.
"Nai-Nai" grew up in Suzhou, a city west of Shanghai. She and her husband raised their father in Hong Kong.
The brothers' father immigrated to America and settled in New Mexico, where he met his wife, a New Yorker of Russian-Jewish descent.
Together, the couple moved to Aurora, where they raised their sons.
The brothers grew up immersed in their father's culture. On Sundays, they drove to Chicago's Chinatown neighborhood, where they dined in a two-story dim sum house.
Back in Aurora, they learned how to make dumplings and chili oil with Nai-Nai.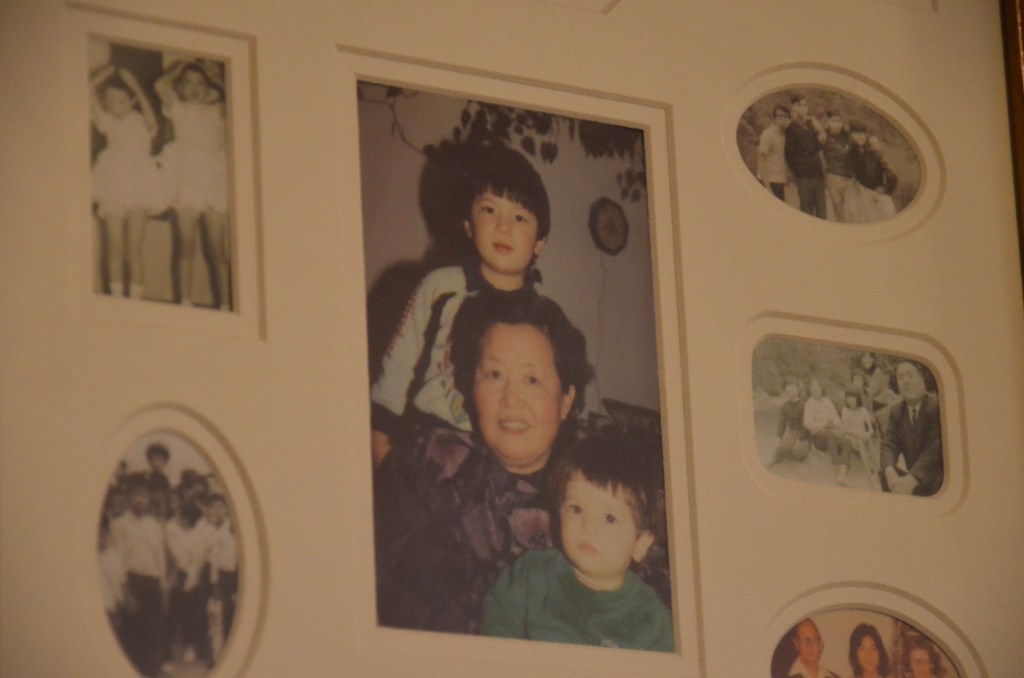 "We always wanted our grandma to open her own restaurant and to serve her dumplings," Daniel Wat said.
Their grandmother may not be in Lao Peng You's kitchen, but her photograph can be found throughout the restaurant in a series of framed family photos.
The brothers moved to Pilsen together to work in the neighborhood's restaurant industry.
Chops spent his time in kitchens, learning to cook Mexican food, while Daniel learned how to manage the front-of-house side of the business.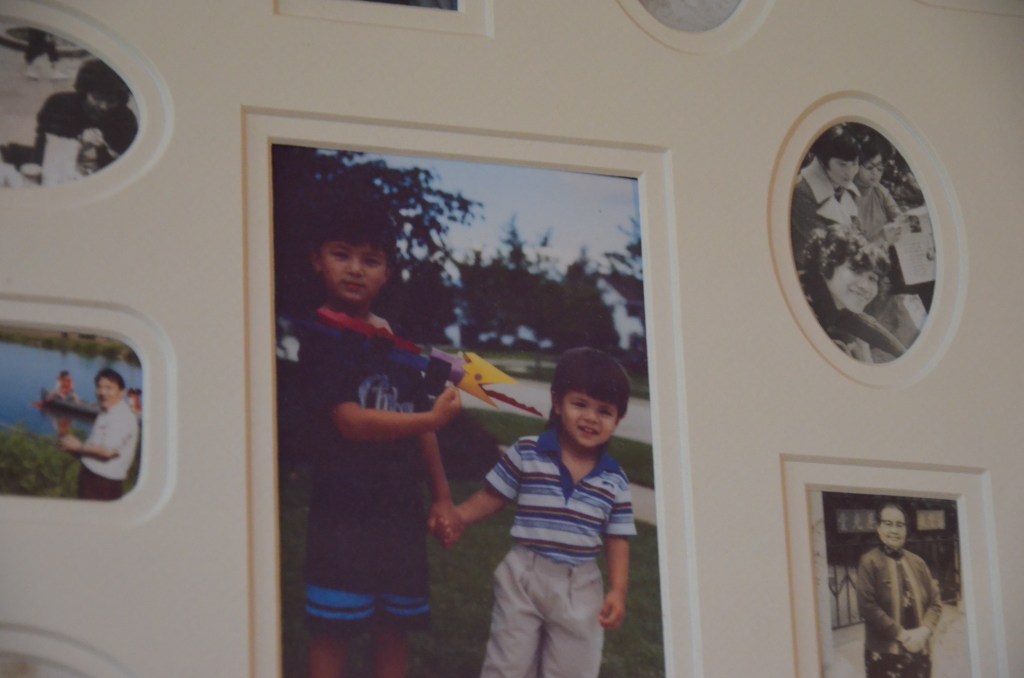 Ukrainian Village, which is known for its array of Eastern European delis and restaurants, is home to at least one other source of Chinese fare, Takie Outit, 2132 W. Chicago Ave.
Daniel Wat said he looks forward to Lao Peng You's menu complementing what Takie-Outit has to offer – and not creating competition.
"It serves an important need. On Sundays, that place is poppin'," he said. "We're trying to open a Chinese restaurant without rice."
Since venturing north of Roosevelt, the brothers have enjoyed taking time to meet their neighbors. They've noted how the Eastern European pierogi is similar to the Chinese dumpling. They've asked the counter staff at Ann's Bakery and Deli, 2158 W. Chicago Ave., for recommendations on food.
"We're coming here with a sense of humility," Chops Wat said. "We want to fit into this community."
"We're nice people," Daniel Wat said. "We want to be nice to you."
The restaurant will be open 11 a.m.-9 p.m. Tuesday-Sunday.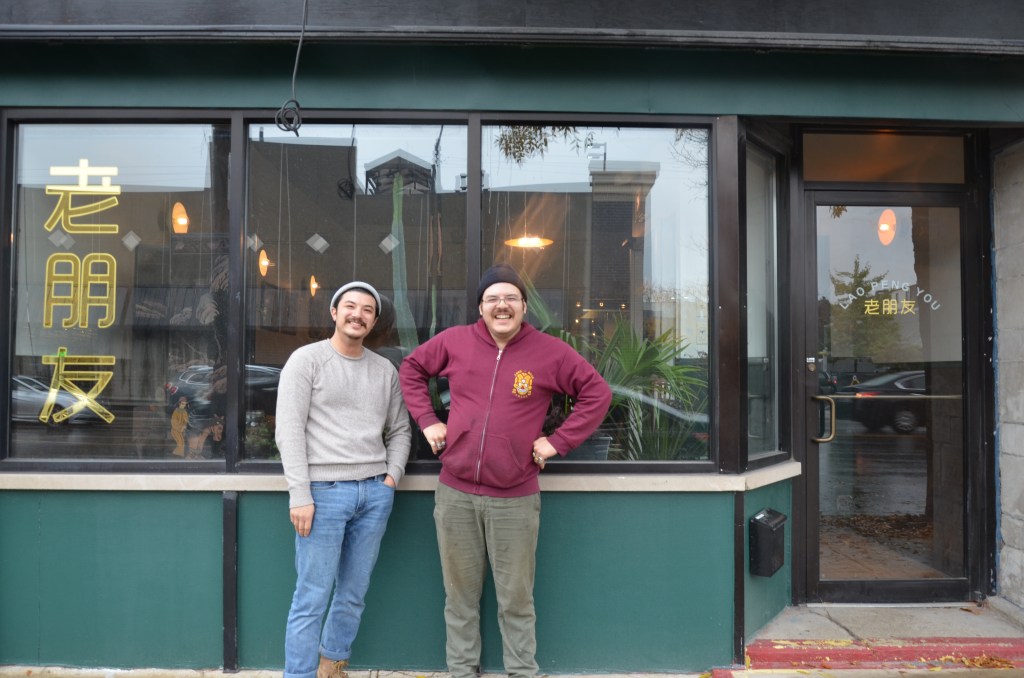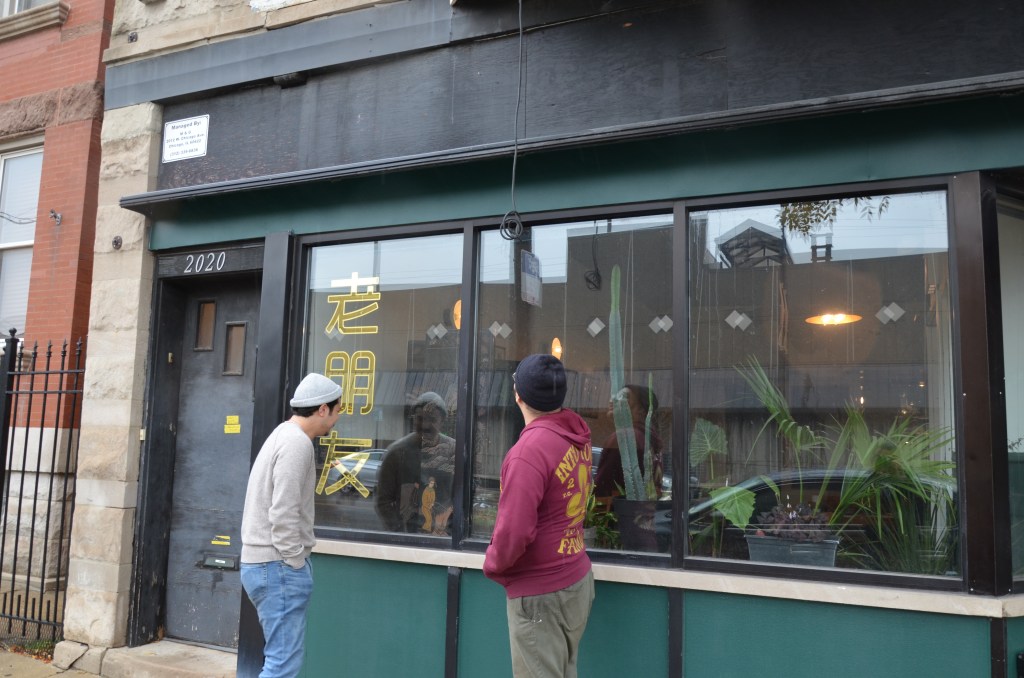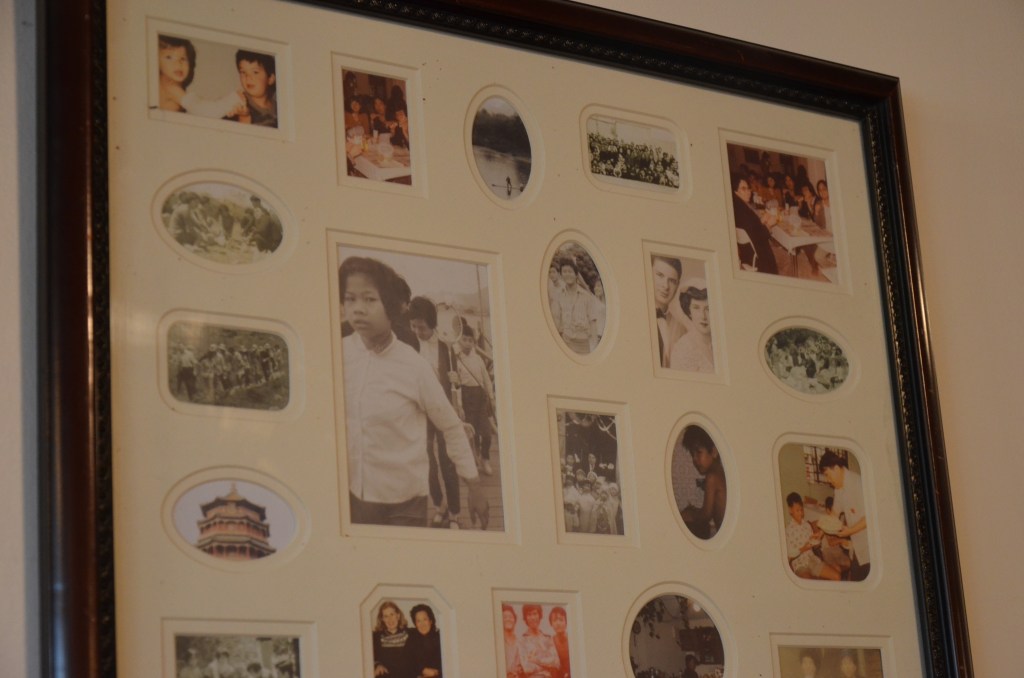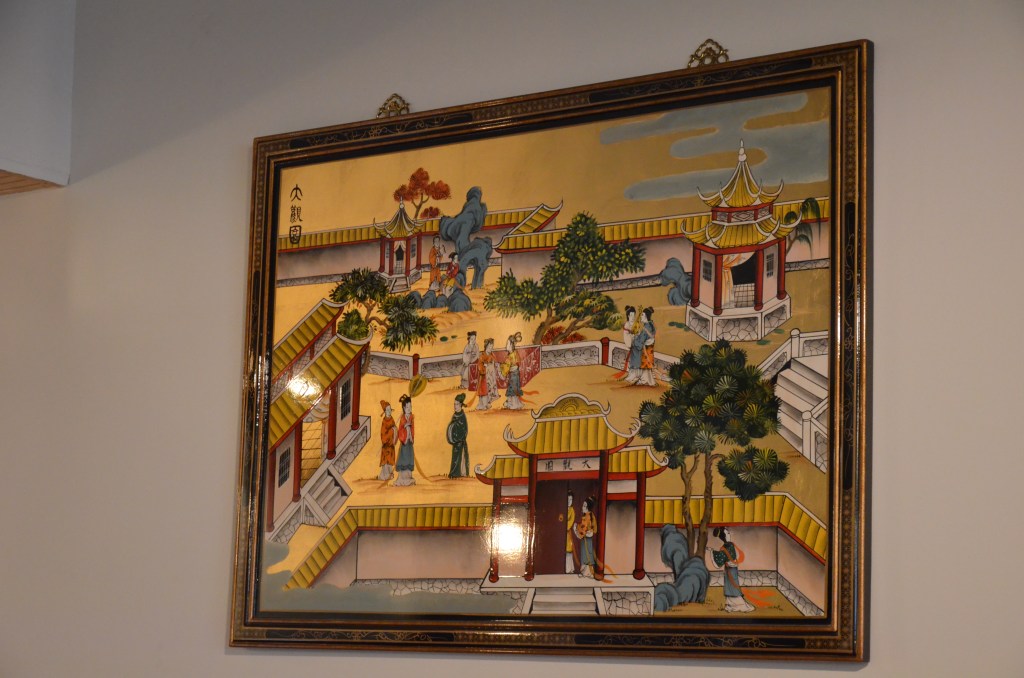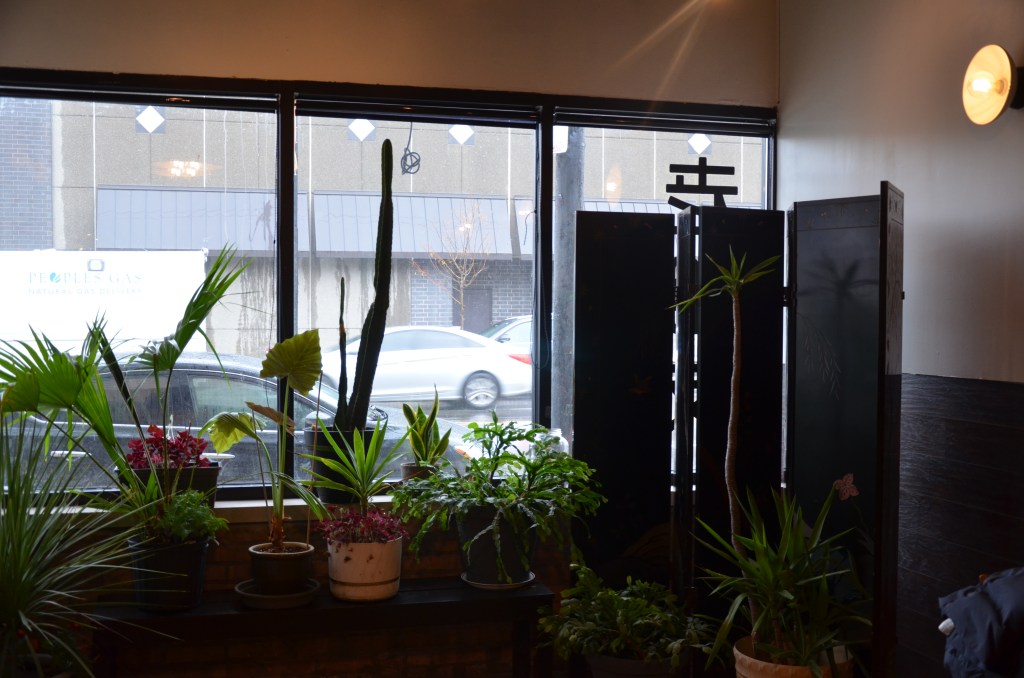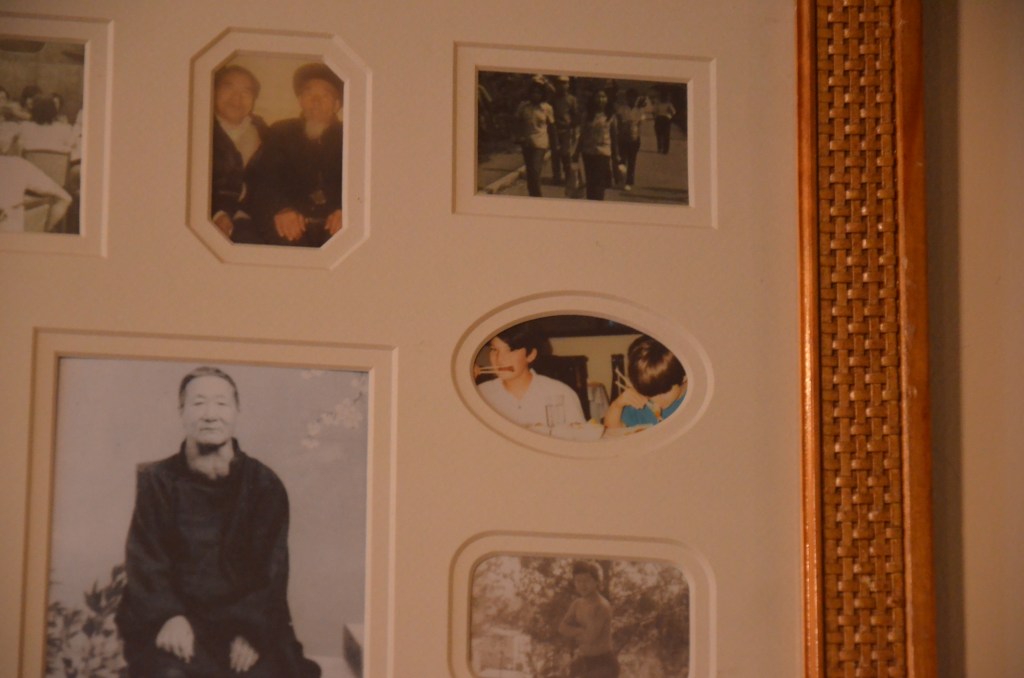 Do stories like this matter to you? Subscribe to Block Club Chicago. Every dime we make funds reporting from Chicago's neighborhoods.
Want to support Block Club with a tax-deductible donation? Thanks to NewsMatch 2019, your donation will be doubled through Dec. 31. Donate here.