SOUTH SHORE — For some reason, Julia Hunter insists she is not a journalist.
Sure, at her peak, the South Shore resident and sole content creator behind Work2gether4Peace might record five community events in the same day, usually for no pay.
Yes, she finds time to bounce all over the Southeast Side, from Hegewisch to Avalon Park to South Shore, to keep up with community happenings.
And — like a reporter — she strives to keep her site "neutral," as a service to her neighbors rather than the organizations whose events she publicizes.
But because Hunter studied social work — not journalism — at the University of Illinois at Chicago, and she doesn't make much money from her work, she is evidently disqualified from being considered a reporter.
"Writing was never my thing, but that's a powerful talent," Hunter said. "I don't even consider myself a photographer."
Hunter apparently hates titles, but it's fair to say Work2gether4Peace has performed some sort of community service for Southeast Side residents in its seven years of existence.
Despite this being the age of social media, there's a serious "communication gap" as it relates to community organizing, Hunter said. Her site's seemingly endless lists of public events are her way of bridging that gap.
Such a pursuit is all the more important in a segregated city like Chicago, where resources can and will be pulled from communities of color if residents don't take advantage of them, Hunter said.
"Maybe you only need 10 [people to organize around an issue], but 10 of these people don't even know about it," she said. "The 10 who got the energy or the knowledge are not meeting up. That's what I really want … where [the site] becomes that one page that everybody knows, 'Let's go to Work2gether4Peace and see what's happening here.'"
Work2gether4Peace operates out of a small office in Hunter's South Shore two-flat, where she's lived above her parents for nearly 40 years.
The building has remained in her family for decades, as it was passed down from her great-uncle to her father.
"It's always been a family home, thank God — that's the only reason I could afford it," she said. "I am very blessed in that way."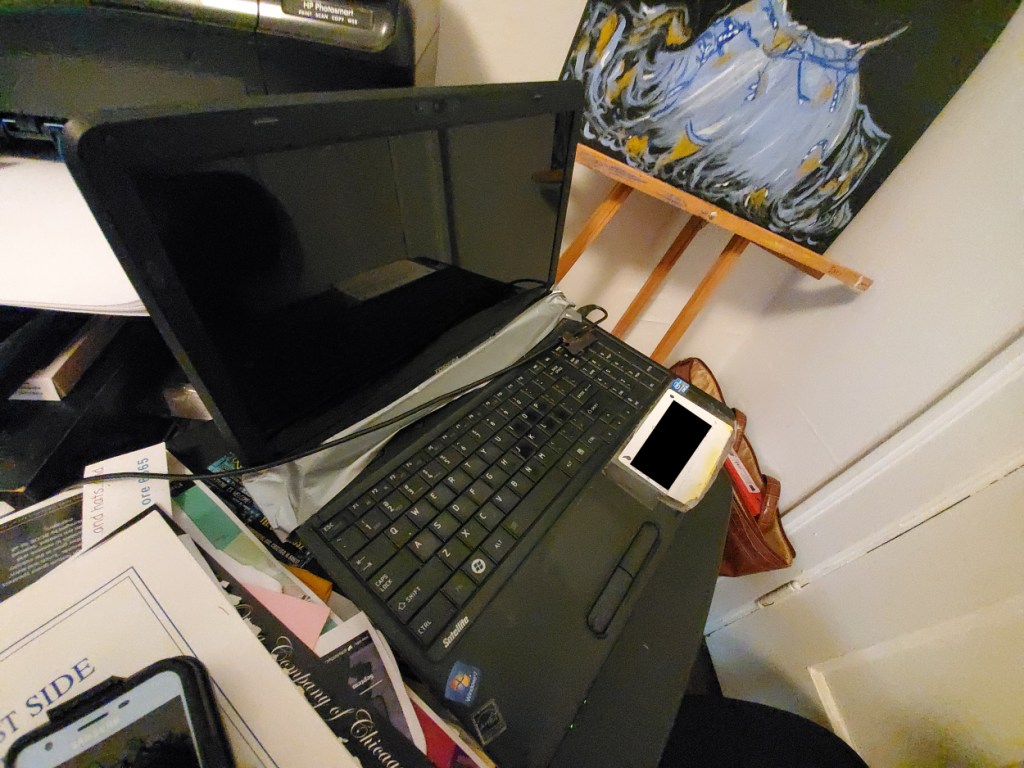 Beyond hosting photos and videos of the events Hunter covers, the site's main feature is its monthly listing of community events.
She compiles the lists, which include everything from fundraisers to town halls and self-defense classes, from websites and personal connections.
Hunter always aims to release the event lists on the first of each month. But it can take up to three days to research and organize all of the events, so she doesn't always meet her self-imposed deadline (although she did for October).
Some neighbors have said her current format, a digital stack of flyers to scroll through, is hard to read and could use some tweaking, Hunter said.
It's a valid concern, but for now, the format is the best balance between quantity and timeliness Hunter can provide.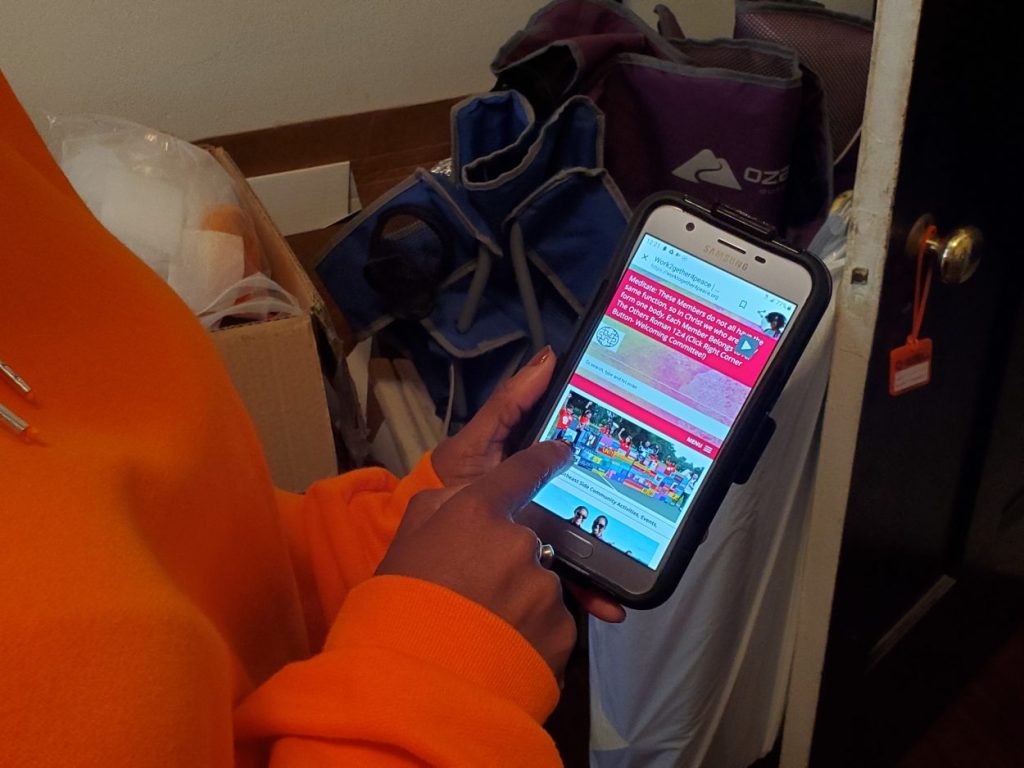 Hunter hopes as the site continues to gain traction, people will reach out to her with their events more often, so she doesn't have to seek out so many on her own time.
"When I'm specially asked [to cover an event], I really try to respect those things," she said.
Hunter said she wants to keep her content free no matter how much work the site requires. She acknowledged that's "maybe unrealistic" if it grows into what she wants it to be: A non-profit news outlet with a few paid reporters.
Until that happens, Hunter remains the only site contributor, assisted by webmaster Ava St. Claire, who she said is like a daughter.
Hunter is the site's sole public face. She said it's sometimes a struggle separating Work2gether4Peace, the ever-present community resource, from Julia, the homebody who prefers solitude and mystery shows on TV.
Keeping the site going month after month is personally fulfilling, but it can feel like she's pushing her mind and body to its limits for little else, Hunter said.
She considers Work2gether4Peace her "full-time job," which she balances with part-time work as a receptionist for the Hyde Park Neighborhood Club. She's also on the Bessemer-Schafer Park Advisory Council, among other community boards.
Maintaining a balance isn't always easy. Despite the sheer amount of information on Work2gether4Peace, it's not her only outlet.
Hunter regularly posts event updates in community Facebook groups like Reclaiming South Shore for All and Chicago's South Shore Connection, and she live-streams events from her public personal page.
In part because of the time spent at her computer, Hunter has had arm pain for a few months that's "really been slowing her down."
Yet any time she starts to question how she's spending her time and energy, she said a neighbor will surprise her with encouraging feedback.
One time, after she live-streamed a town hall meeting, a man told Hunter that he held the broadcast up to his sick mother's ear so she didn't have to leave the house to stay informed.
Interactions like that — more than awards and the occasional opportunity to make a buck — make the effort all worth it, she said.

"Even if you do just reach three people … you thank God for those people," Hunter said. "That's what serving really is at the end of the day. I know I served in that way, to help them hear the message."
Do stories like this matter to you? Subscribe to Block Club Chicago. Every dime we make funds reporting from Chicago's neighborhoods.