AUSTIN — Two West Side artists who spent years leaving their neighborhood in order to access the city's thriving art scene decided to ditch the commute and create a space of their own in the neighborhood.
Founders Vanessa Stokes and Keli Stewart said they wanted to create Front Porch Arts Center not only to offer a space for artists to create, showcase and sell their art on the West Side, but to expose the neighborhood to the arts.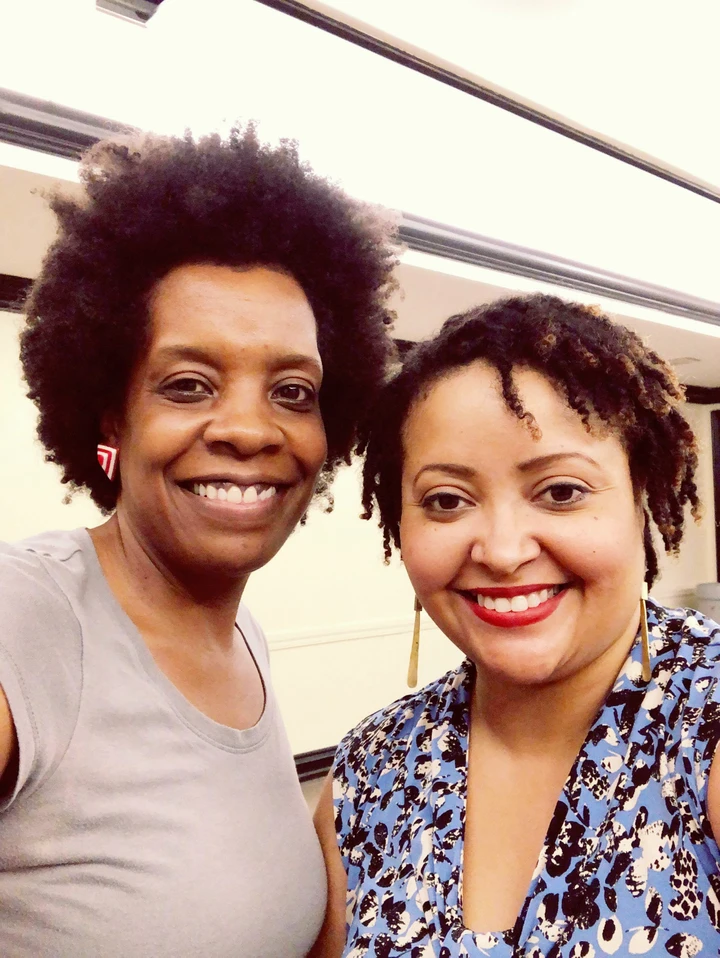 "I found that I would always have to leave my neighborhood for things," Stewart said. "Like way back when I was a teen and I was doing work with Free Street Theater, I would have to leave the West Side in order to access the arts."
Back then, there were a few venues that supported Afrocentric creative programming, but she said even those scarce resources have dwindled in recent years, leaving just a handful of places like 345 Art Gallery (345 N. Kedzie Ave.) and the MLK Exhibit Center (1558 S. Hamlin Ave.) to showcase the work being produced out west.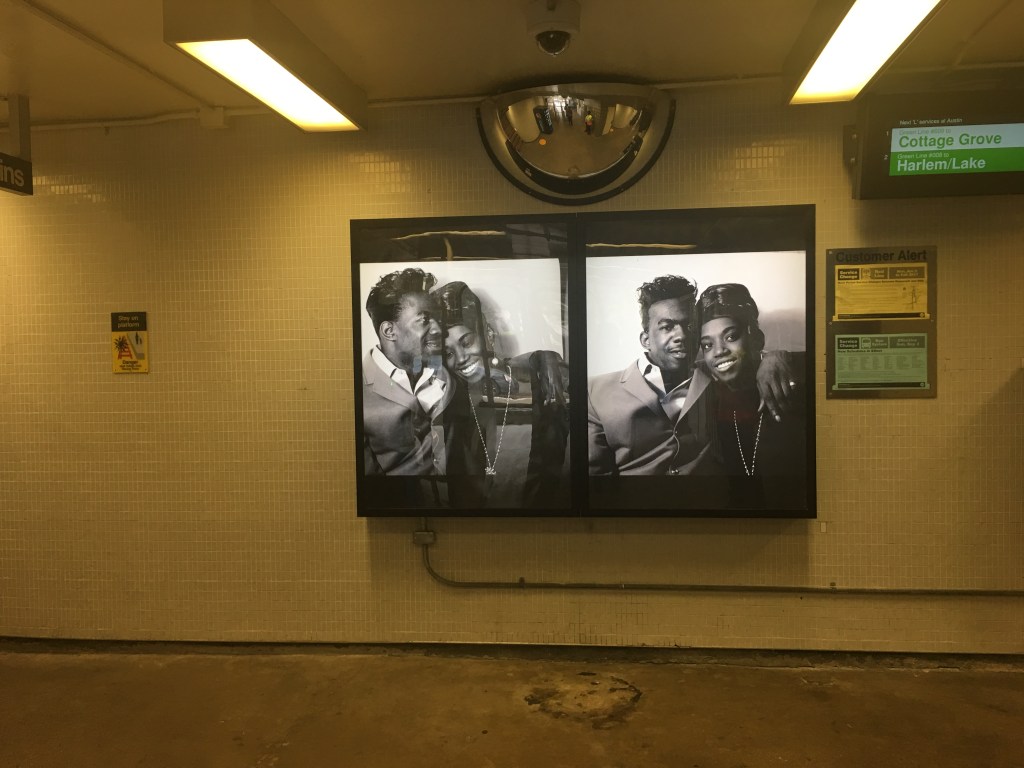 Art runs in the family for Stokes. Her late father Dorrell Creightney opened the first black-owned photography studio in Chicago in 1969. In recent years, she has repurposed his work by creating public art installations under viaducts and in CTA stations.
"That really got me into public art and made me really look just how naked the West Side is with artwork, especially with public art," Stokes said. "You go to a lot of different communities like Pilsen or even Oak Park or the Near West Side or anywhere on the North Side, there's art everywhere. But on the West Side, there's not a whole lot."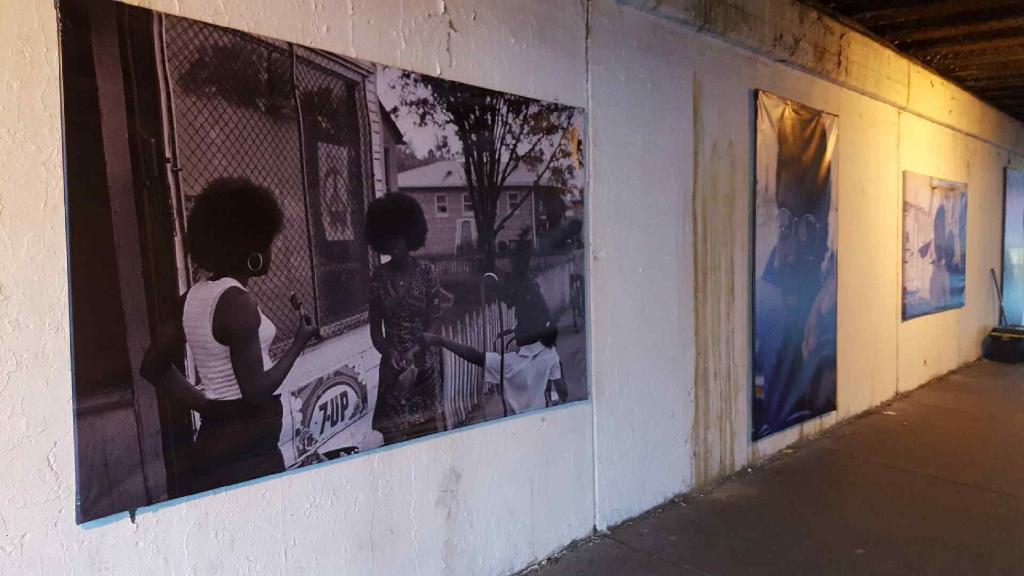 While the duo have grand plans for Front Porch, it's currently operating out of Stewart's home, a large Victorian known as the West Side Arts House at 311 N. Waller Ave. Here, they host kitchen table discussions and programming for artists as they make moves for a dedicated facility.
The space they envision would bring together all the creative amenities Stewart and Stokes said they always had do leave the West Side to access. They dream of opening a center in the middle of Austin along Madison Street or Chicago Avenue that would have a theatre for performances, a gallery and exhibition space for artists.
While the brick and mortar arts center is still in the works, Stokes and Stewart have made Front Porch mobile for now. They've hosted a series of pop-ups, workshops, classes, performances and artist residencies, making stops in public places that are currently underutilized. 
"We're using these spaces on the West Side that are already here," Stewart said.
Already, Front Porch is building a dedicated following. Their Motherwit event series, held at the West Side Arts House, is a monthly kitchen table conversation empowering women to use storytelling as a platform to share ideas on womanhood, life lessons and motherhood.
"We live in a different part of town, but we have a certain history that makes us as unique as we are. But we want a space that can document our history. That can document these narratives. So you know, there's a lot of change happening on the West Side. And I would hate that we didn't get a chance to tell our story," Stewart said.
Front Porch Arts Center is also presenting the (In)Justice For All Film Festival 6 p.m. Oct. 9 at the Austin Town Hall, 5610 W. Lake St.
The film festival will show three movies that explore the resilience of the human spirit in the face of a broken justice system: "What Happened to DuJuan Armstrong?", "Dying Out Loud" and "Healing Trauma." For registration, click here.
For Stokes and Stewart, the events, performances, workshops and classes presented by Front Porch Arts Center are all a part of bringing together people for conversation, to teach and learn and to join together as a community to build something new.
Stewart said that even the name of the organization reflects the artist's mission to provide that platform for residents in the area to come together. She recalled how her grandmother once said that when it comes to black folk, black culture and the stories of black lives, she could sit on the front porch and learn everything she needed to know.
As they continue to build out their organization, Stokes and Stewart want their arts and culture programming to be the front porch for local artists and a home for the area's creative community.
"The front porch was a space that people would gather. This space where you can go to catch a cool breeze, a space where you can have a conversation. A space where we would play games. … And it's where people would express themselves in such a free and candid way, and we see that that's something that is needed right now looking at the West Side," Stewart said.
If you want to support Front Porch Arts Center's work, you can donate here.
Pascal Sabino is a Report for America corps member covering Austin, North Lawndale and Garfield Park for Block Club Chicago.
Do stories like this matter to you? Subscribe to Block Club Chicago. Every dime we make funds reporting from Chicago's neighborhoods.