PILSEN — Armed with a megaphone, Magda Ramirez-Castañeda had a message for anyone who passed her on Election Day as she sat for hours across from a polling place in Pilsen.
A tireless critic of retiring — and disgraced — Ald. Danny Solis, she told voters that for too long Pilsen had been misrepresented as a result of Solis' reign. The "future of Pilsen was at stake," Ramirez-Castañeda said, and Byron Sigcho-Lopez, a community organizer who headed Pilsen Alliance, was the answer. Putting Sigcho-Lopez in political office would "protect" the gentrifying neighborhood, she said.
Four months after Sigcho-Lopez's victory and Solis' fall, lifelong activist Ramirez-Castañeda died last week following a heart attack, her family confirmed. She was 69.
Ramirez-Castañeda, former president of Pilsen Alliance, committed her life to fighting social and economic injustices. From discriminatory hiring practices and prejudicial immigration policies to fair housing and farmworkers' rights, she was on the front lines of many struggles until the very end of her life, family and friends said.
She was also known for co-authoring the book Chicanas of 18th Street: Narratives of a Movement From Latino Chicago, which documented the testimonies of six female community activists who lived and worked in Pilsen.
"She was a warrior," her daughter Julissa Castañeda said through tears. "She was an amazing human being. She cared about the world …and everyone so much."
For Ramirez-Castañeda, the movement to protect and advocate for her people wasn't a hobby.
"It was her life," her daughter said.
"She wanted to let people know that they had the power to change things if we worked together. The power to change the system and make it better for everyone," Julissa Castañeda remembered.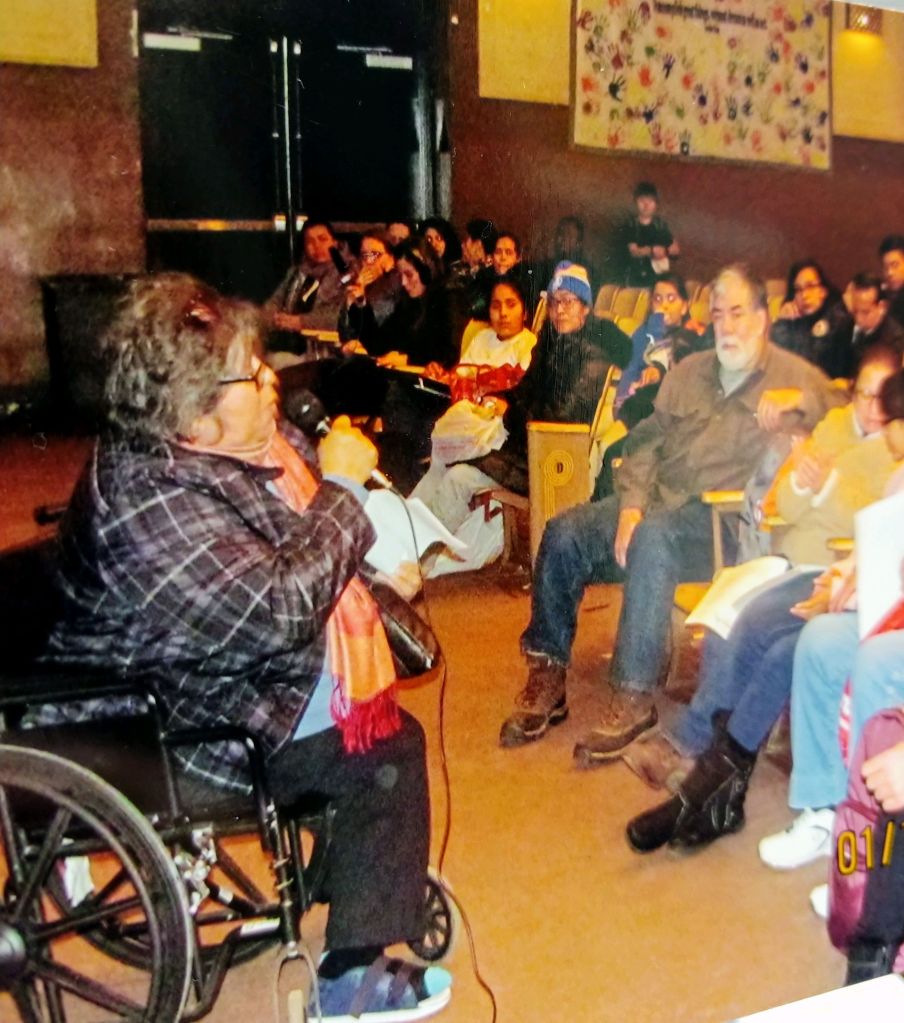 Born in Coahuila, Mexico, Ramirez-Castañeda immigrated to Chicago with her family when she was a young child. They first settled in the Tri-Taylor area before moving to Lincoln Park, then a predominately Latino, working-class neighborhood in the '50s and '60s. 
Ramirez-Castañeda attended Catholic school at St. Michael's in Old Town. Back then, she was a "goody two-shoes" who wanted to be a nun, her longtime friend and fellow activist Cristina Vital recalled. In high school, Ramirez-Castañeda eventually introduced her to the Chicano/a movement. 
"She gave me direction," Vital, 67, said. "Because it was hard being a brown kid at the time. You didn't know where to fit in. You are neither from Mexico and you're not welcome here."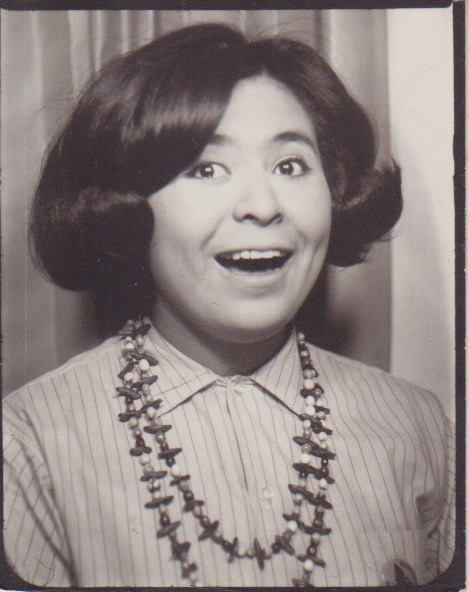 A trip to the first Chicano movement conference in Denver in 1969 inspired Ramirez-Castañeda to mobilize her own community back in Chicago. But the seed to fight social and economic inequalities was planted even earlier by her father.
Her father, Chuy, was a dreamer who would tell her "poor people carried the rich on our backs." His own involvement in a miners' strike led him to pack up his family and move from Mexico to the United States, her family members said.
"He helped build and ignite that fire," her daughter Julissa Castañeda said.
"The system is corrupt. We have to fix it. It's our duty. We can't give up," was her father's battlecry.
In the late '60s at age 18, Ramirez-Castañeda moved to Pilsen where she became ingrained in the Chicano/a and Civil Rights movements. She was among the few Latino or Latina students at the University of Illinois at Chicago.
In college, Ramirez-Castañeda co-founded the Latin American Student Union and fought for more students of color to be admitted to the school, her nephew Ald. Carlos Ramirez-Rosa (35th) said. And she met another young Latino activist — Danny Solis.
"I think when she would see Danny Solis later on in life, she would get so angry because … she had memories of Danny, when he was someone fighting the good fight," Ramirez-Rosa said.
Ramirez-Castañeda had a name for Solis: "Sell out," her daughter said.
After graduating from UIC, she went on to co-found La Raza Unida chapter in Illinois in the '70s. And she worked to help elect Mayor Harold Washington, the city's first black mayor in Chicago in the '80s, Ramirez-Rosa said.
Shortly after, she became a caseworker for the city's Department of Family Support Services. More recently, she worked in emergency services to help people who are homeless. Even as she worked full-time with the city for 26 years, she remained engaged in the fight for equality, her daughter said.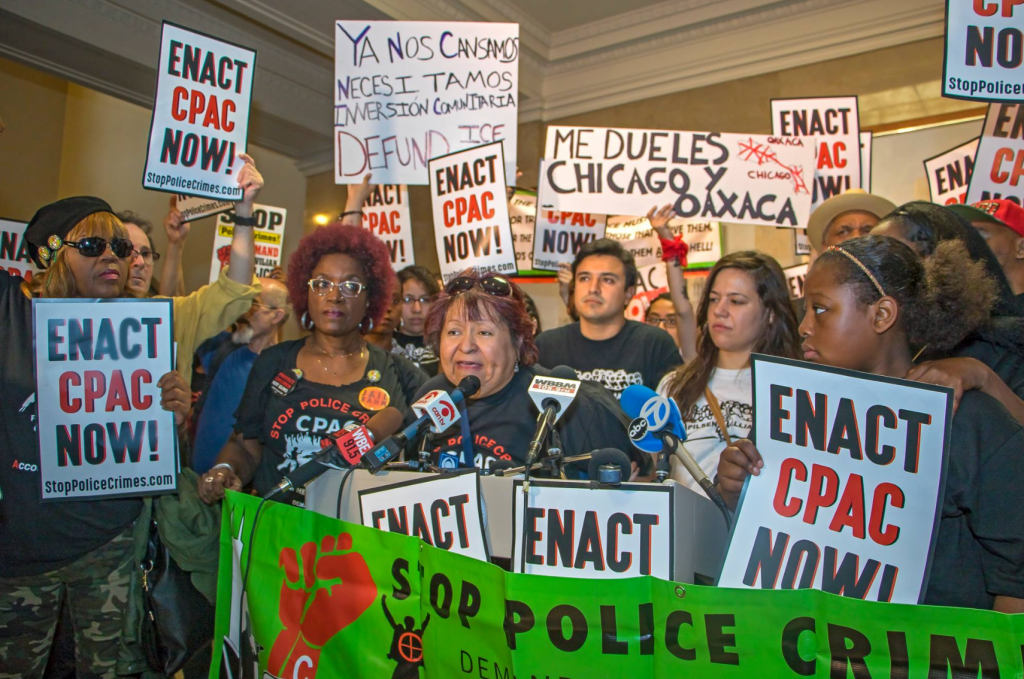 From activist to author
In 1971, Leonardo Ramirez, co-author with Ramirez-Castaneda of "Chicanas of 18th Street," first heard Ramirez-Castañeda speak at an anti-Vietnam war rally downtown.
Over their 40-year friendship, Ramirez said Ramirez-Castaneda was at the frontline of countless struggles including a '70s battle exposing the Chicago Transit Authority's discriminatory employment practices, where she was among protesters who commandeered a CTA bus in Pilsen.
During the protest, she marched on the bus and she convinced the riders and driver to leave, he said.
"Only Magda could do something like that. She was not afraid," Ramirez said.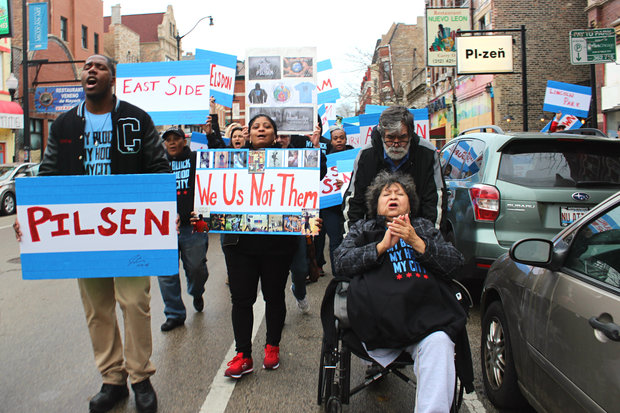 Ramirez-Castaneda later co-wrote "Chicanas of 18th Street" in 2011 to preserve the history of Latinas who were activists in Chicago. All that was written about the Chicano/a movement previously focused on the movement in California, Ramirez said.
Vital, who was among the co-authors and contributor to the book, said the book was critical in highlighting what people, in particular, women, were doing as activists.
"Women played an active lead in the activism history in Pilsen," and Magda was among the leaders, Vital said.
'She couldn't see someone be bullied'
Even as she fought for justice in the streets, Castañeda-Ramirez never lost sight of her role as a mother and wife.
At home, Saturday mornings were special — an eclectic mix of music from Alejandra Guzman, Gloria Trevi, Janis Joplin and Carol King would fill the house as she cleaned, her daughter remembered.
She loved music and was a big supporter of the arts, Julissa Castañeda said.
"She loved to dance and sing. …We would have movie nights watching 'Bye, Bye Birdie,' 'Grease,' 'West Side Story,' 'Gone with the Wind,' the 'Wizard of Oz,'" her daughter said.
Her nephew Ald. Ramirez-Rosa said Ramirez-Castañeda led family talent shows at birthday parties and Christmas.
"She was very much full of life," the 35th Ward alderman said. "As angry as she would get at injustices, she was filled with a lot of love and joy for her family and her community."
Ramirez-Castañeda battled diabetes for a number of years and ultimately lost one of her legs, Ramirez-Rosa said.
"Despite losing her leg, she remained at the forefront of so many fights," he said.
"She spoke very loudly and forcefully against injustice. In many ways, it was part of her personality. … She couldn't see someone being bullied, put down or exploited without feeling a need to do something and do something at that moment," Ramirez-Rosa said.
On Aug. 8, Ramirez-Castañeda and her husband were watching the 5 o'clock news when a story about the U.S. Immigrations and Customs Enforcement raid in Mississippi that led to the detainment of more than 600 undocumented immigrants flashed across the screen. She became so angry she started to cry, her husband remembered.
She went to put her fist in the air but instead it fell to her chest. She started to scream: "Aye, mi duele, mi duele. Aye, Diosito, mi duele," her husband Mario Castañeda said: "It hurts. It hurts. Oh, God. It hurts."  
She was a fighter to the very end, her husband of 46 years said.
Even after 50 years on the front lines of Pilsen's battles, she felt the fight against inequality must continue — and young people would carry that mantle. She mentored many young activists, including Pilsen's new alderman, Sigcho-Lopez.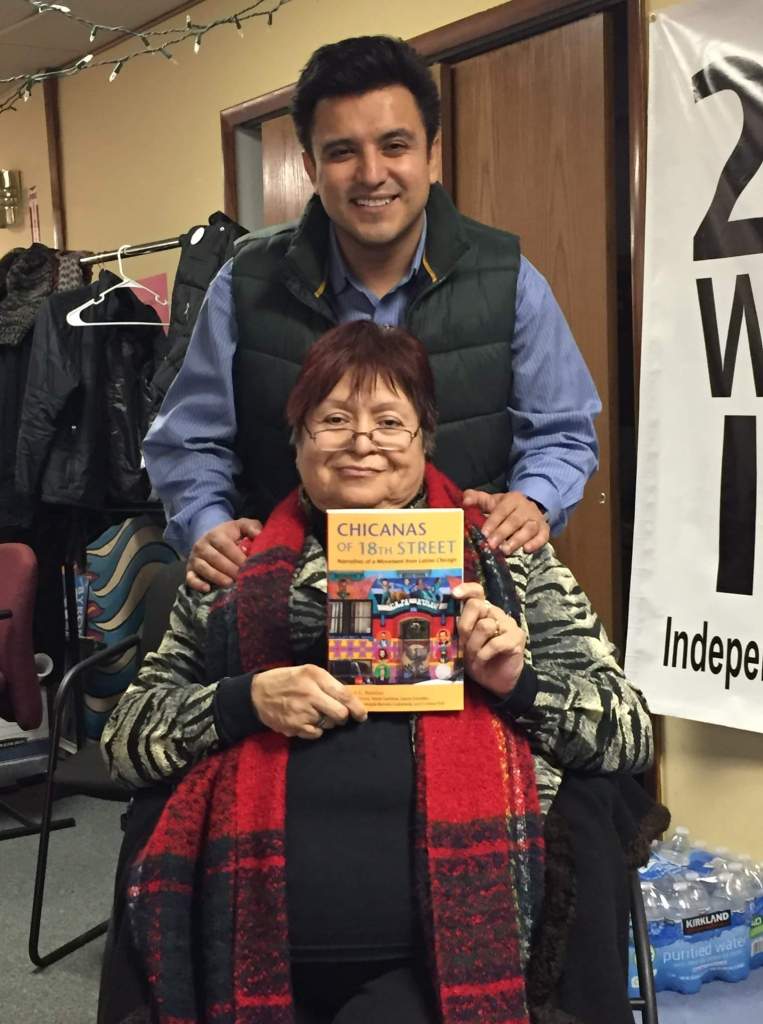 "She gave us courage, clarity and guidance," said Sigcho-Lopez, who first met her in 2012 while working for Pilsen Alliance. "Through her own experiences and her own struggles, she led by example."
"She's had a tremendous influence on me, and in part, is one of the reasons why I'm an alderman," he said.
U.S. Rep. Jesus "Chuy" García called Ramirez-Castañeda a "once-in-a-generation" kind of leader.
"She dedicated her life to empowering Latinas," the congressman said.
Celebration of life
Like many other activists, former Pilsen Alliance board president Victoria Romero said Ramirez-Castañeda's passing represents a call to action.
"This leaves us with this sense of duty and responsibility" to continue to fight and work to hold elected officials and those in power accountable to honor her legacy, Romero said.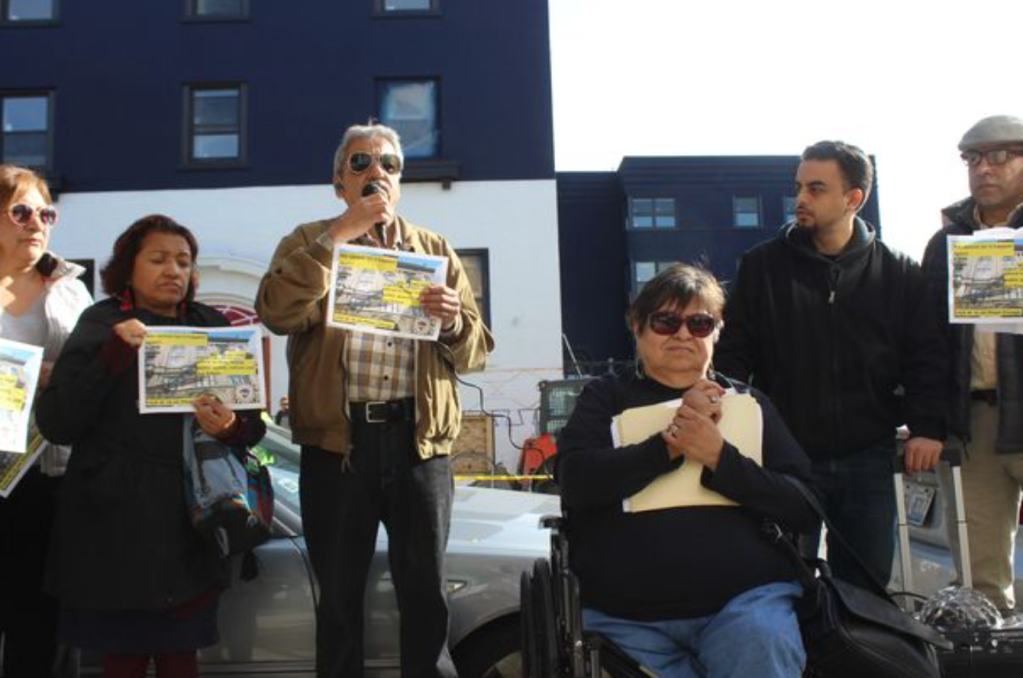 On Friday, Aug. 30, Ramirez-Castañeda's family will host a Celebration of Life at the National Museum of Mexican Art, 1852 W. 19th St. Doors open at 5 p.m. and the event will run from 6-8 p.m. in the auditorium. 
Anyone with photos or who would like to perform a tribute, can email magdacelebration@gmail.com by Aug. 23.
Do stories like this matter to you? Subscribe to Block Club Chicago. Every dime we make funds reporting from Chicago's neighborhoods.