WEST HUMBOLDT PARK — A cluster of old warehouses in West Humboldt Park will soon be transformed into a "creative office campus" for tech companies and makers.
A team of development partners are converting three warehouses at 1334 N. Kostner Ave., the longtime home of lighting and electrical equipment manufacturer Pyle-National Co., into a modern office campus called "Humboldt Lit."
"When you look at Fulton Market, the rents have gotten prohibitive for younger tech companies. We wanted to find and create an environment for them that would be more authentic," developer Gary Pachucki said.
Pachucki, president of IBT Group LLC, enlisted the real estate company Cawley Chicago to lease out the office space. Their goal is to lure tech companies or other companies with a creative focus like furniture makers to the area.
The site, which spans more than 6.5 acres and offers 250,000 square feet of space, can accommodate "somewhere between one and a lot" of companies, Pachucki said.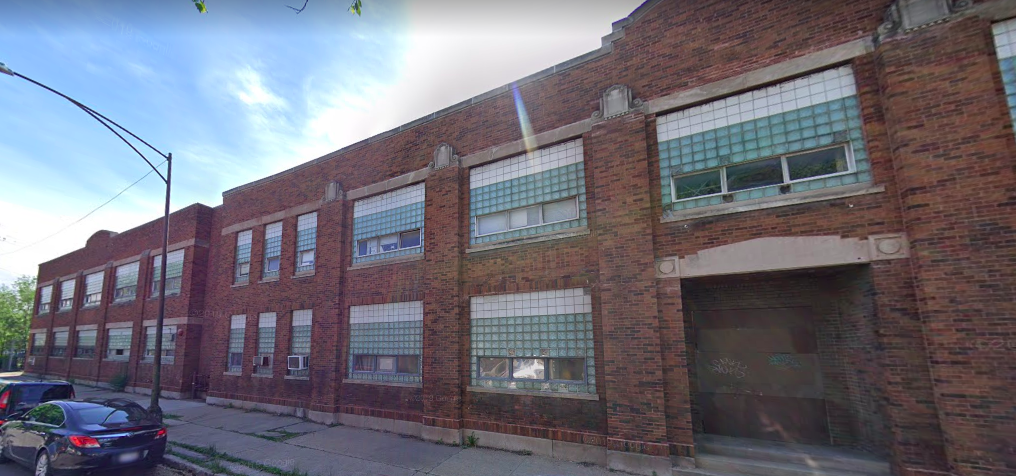 Pachucki said his team has been working on the design for about nine months and is now under contract to buy the old warehouse buildings, which are currently occupied by a used furniture business.
The partners are renovating both the interior and the exterior of the buildings. They're also carving out a half-acre of green space for a courtyard so neighbors can enjoy the campus, too.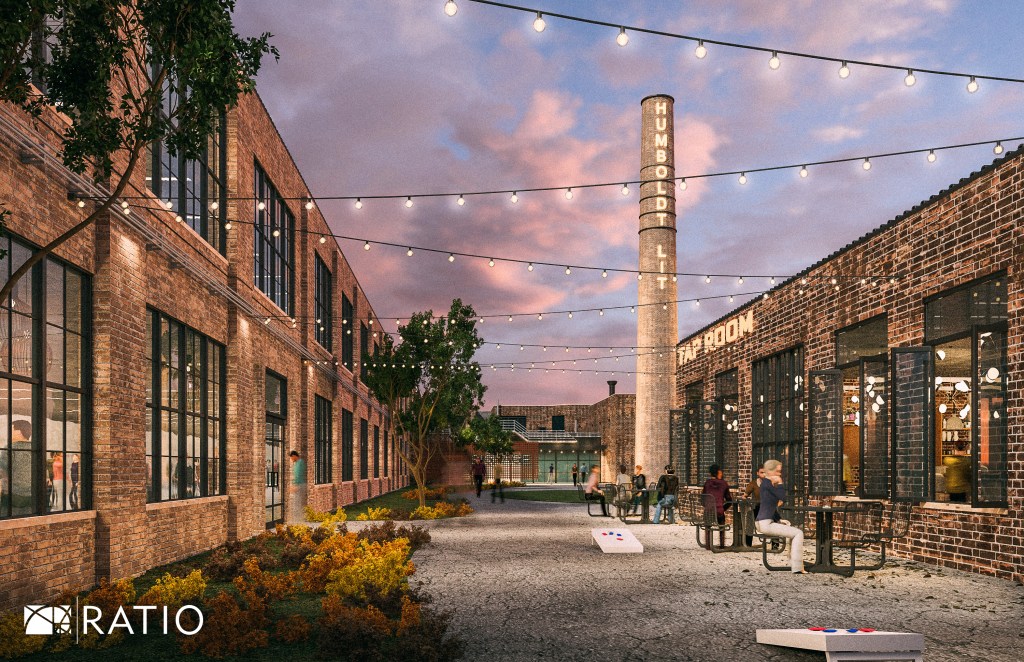 "We hope that we can create spaces within the project that can be gathering places in the community. There might be opportunities for food trucks or movies in the park," Grace Rappe of RATIO Architects, the architecture firm tapped to design the project, said of the courtyard.
The buildings date back to the turn of the century. Rappe said Pyle-National moved into the buildings in 1916, which is where it manufactured headlights and other lighting and electrical equipment for railroad use, as well as exterior lighting for prominent buildings like the Wrigley Building, Tribune Tower, Soldier Field and the Rose Bowl Stadium.
Over the years, Pyle-National grew and opened offices across the country, which allowed it to continue making significant breakthroughs in the lighting world, according to Rappe's team. The company also played a "critical role" in the development of the Minuteman missile program in 1962.
It's unclear exactly when Pyle-National moved out of the buildings, but it was likely sometime in the 1960s, according to Rappe's team. The company is now based in Mount Clemens, Mich.
During the renovation, Rappe said her team uncovered Pyle-National's old electrical panels and scales, as well as "enormous" industrial doors on tracks, which they plan to use in the design.
"I expect we'll discover even more," Rappe said in a followup email.
Preserving and reusing the old buildings is important to the development team, Rappe said.
"What's interesting about this project is in today's market you would never build these buildings for this purpose," she said. "You're taking the architecture used for something completely different and changing it. When people come into this space they're going to be like, 'Wow. This doesn't exist anywhere else.'"
Pachucki said the roughly $50 million project has the support of Ald. Emma Mitts (37th), whose ward includes the project. 
In a written statement, Mitts said the project is an example of "realistic community-oriented redevelopment which benefits both existing and new residents alike."
"This aging, yet historically significant property was ripe for renovation: it is massive, currently under-utilized and mostly vacant, and as is the case in many of our stable, yet often resource-challenged neighborhoods innovative approaches like the proposed Humboldt Lit tech and business incubator are the best way to turn these buildings around," Mitts said.
The developer said he expects to begin moving tenants in by June 2020. The project does not require city approval, he said.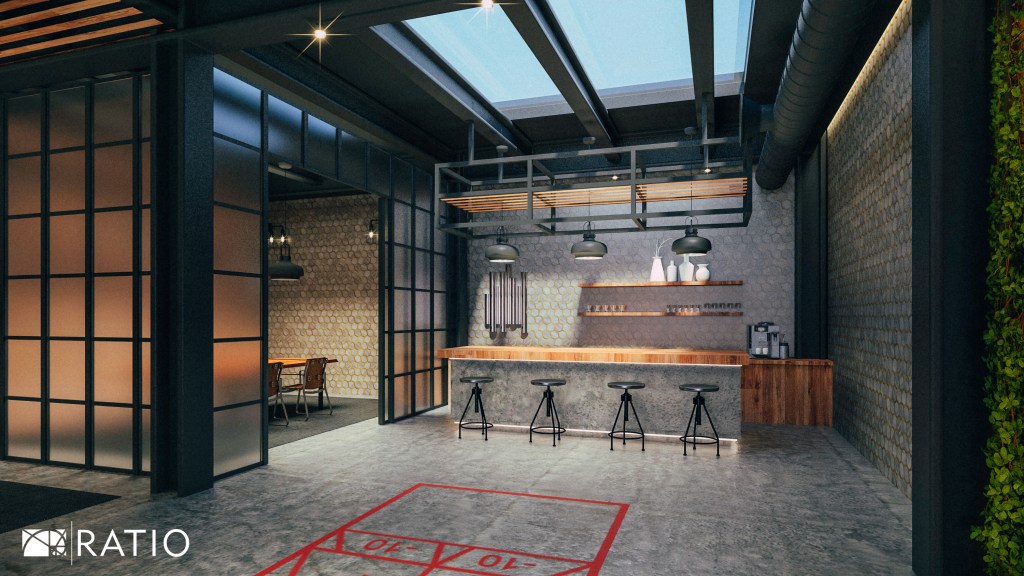 Asked what drew his team to this specific location, Pachucki said, "It's a very stable neighborhood."
"You have a high level of home ownership and a lot of multi-generational home ownership. We see that as being very positive."
The developer added that he hopes the campus will be a "stabilizing force" in the neighborhood.
Do stories like this matter to you? Subscribe to Block Club Chicago. Every dime we make funds reporting from Chicago's neighborhoods.