LOGAN SQUARE — Gloria Pinduisaca never meant to settle in Chicago. When the Ecuador native arrived in the United States 35 years ago, she wanted a change of pace, maybe a new job.
Pinduisaca, who was a teacher in Ecuador but learned to be a seamstress from her mother, decided to open her own alteration and bridal store in 2000 to make money doing what she loved, not expecting it to last long.
But residents and friends flocked to her shop, Victoria's Brides, so she decided to put down roots and grow the store.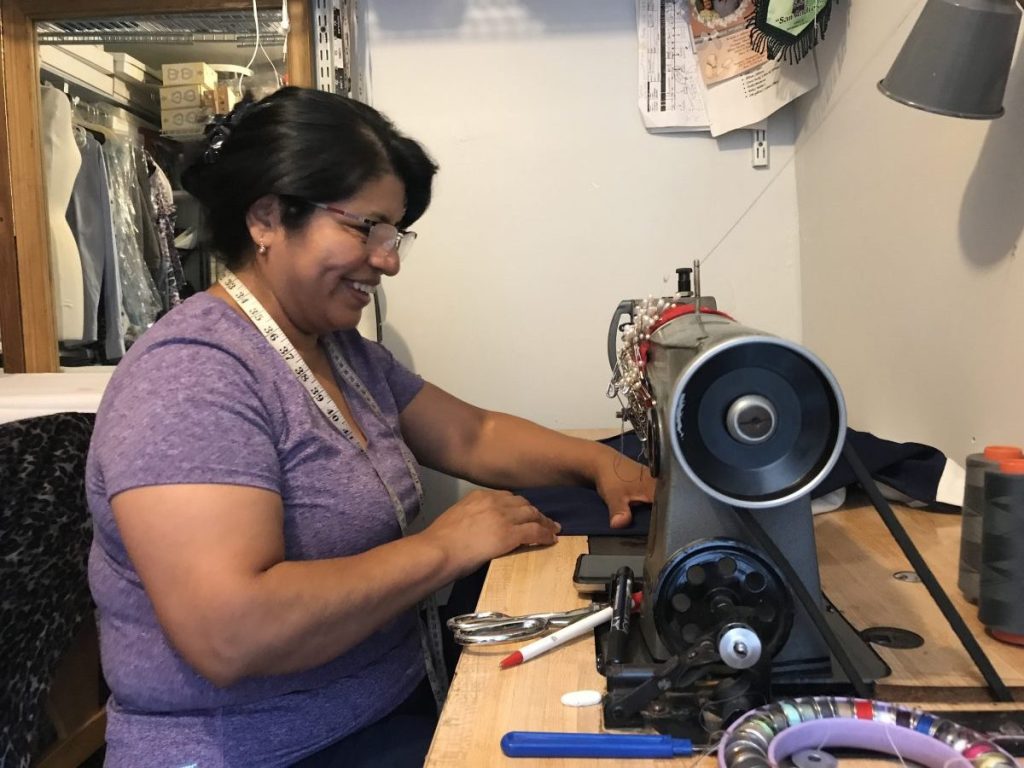 Victoria's Brides started in Rogers Park and then moved to Albany Park within its first three years open, eventually settling in Logan Square at 3738 W. Fullerton Ave. in 2003, where it stayed for 16 years.
But this summer, Pinduisaca decided to hang up her measuring tape — at least commercially. The Logan Square store closed in late June because her predominantly-Latino customer base has vanished from the gentrifying neighborhood.
"I realized that this neighborhood was not going to work for my business anymore," Pinduisaca said in Spanish.
Pinduisaca said the combination of online shopping, large bridal chains and other Latino businesses closing in the area contributed to the shop's closing. Increased mortgage payments and rising expenses also led to her decision, she said.
Though the closure hit her hard, she said she saw it coming. As Logan Square transformed around her, Pinduisaca tried to roll with the changes by shortening her hours, providing more alteration services and offering cheaper prices, but it was not enough to keep her business afloat.
"The area got new markets and business so I said, it's time to either move to another neighborhood or close the store," she said. "I chose to close. I had already moved three times; I did not want to move again and start fresh."
Back in 2003, she said the area was bustling with Latino businesses and she chose her studio on Fullerton precisely because of that customer base. Having built up her clientele for almost 20 years and even before she opened a storefront, she said her loyal customers come to her from the suburbs and from Indiana, ordering high-quality quinceñera dresses, dolls, bouquets and garment alterations.
Her services specifically catered to Mexican families, she said, who would spend a lot on a quinceñera.
"When the store was good, I would do three quinceñeras in one weekend," she said. "There easily were three, four, five and I was working like crazy."
She remembers the store was always packed — sometimes with a line out the door. Pinduisaca said she was always working in the back studio while her three employees managed the business in front. She would work until 10 p.m. or later, go home to Albany Park and get up at 5 a.m. to start the grind again the next day.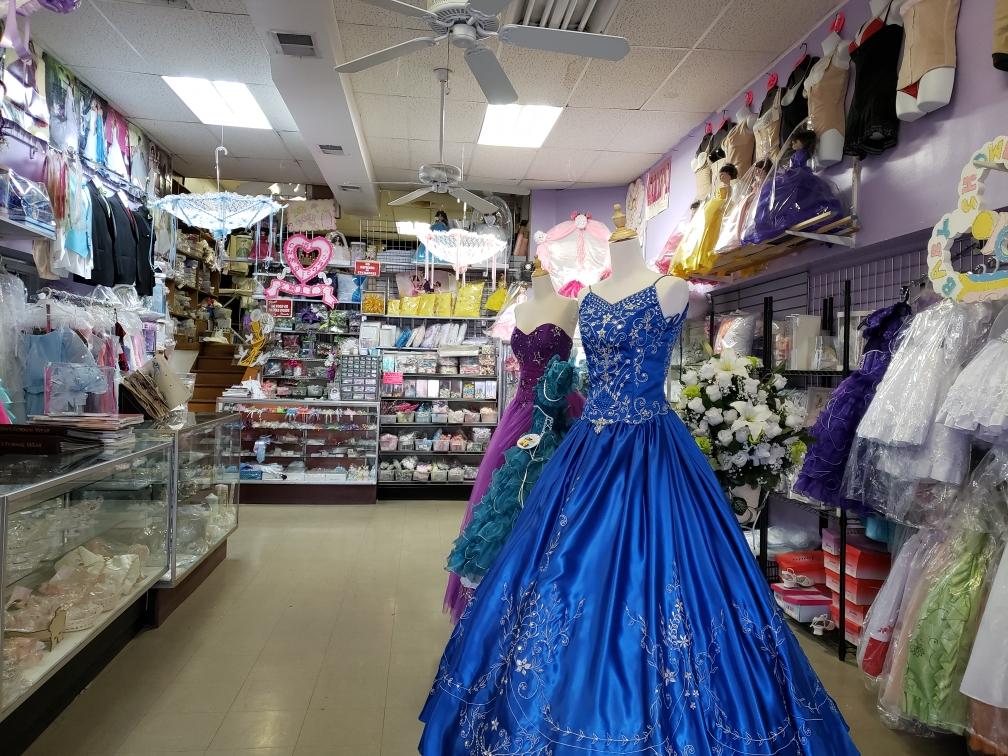 For the first eight years in Logan Square, Victoria's Brides was a thriving business, but things took a turn in 2011.
"I kept battling and fighting after I started not being able to sell enough," she said. "The last three years I only did alterations and normally I would sell everything in my store for quinceñeras."
Even after she cut the store's hours and got another job to support her family, the last three years of Victoria's Brides were grueling, she said. And after only booking two quinceñeras in those last three years, she knew it was time to stop fighting.
While the store shut its doors, Pinduisaca will still work with a few loyal clients who depend on her for quinceñeras and alteration services, like Shari Du Boff.
Du Boff, who lives in Glenview, has been visiting Victoria's Brides for nearly 20 years, traveling an hour to the shop when it was in Logan Square and even before then.
"Wherever she went, that's where I would go. I followed her," Du Boff said of Pinduisaca. "It's very disappointing that the business had to close."
She called Pinduisaca a great seamstress with a strong work ethic, adding that she loved the beautiful items in the store, which Pinduisaca made and collected over the years.
"If she said [an item] was going to be ready, it was ready and it was reasonably priced in the competitive market of that type of work," she said.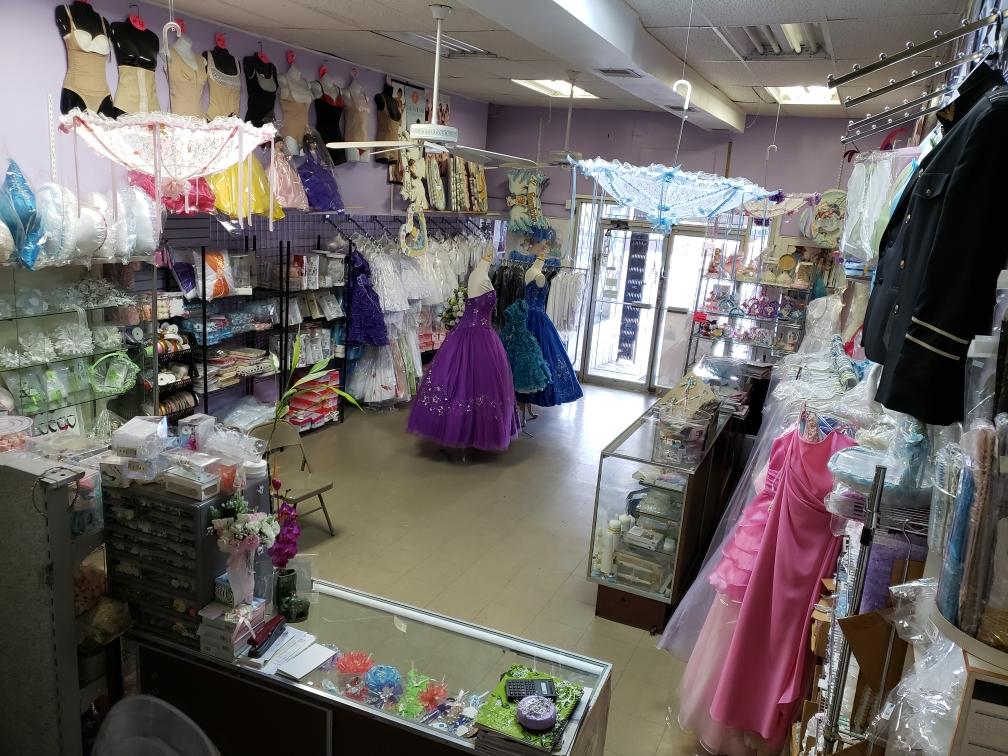 Pinduisaca is not alone in the closing of her shop; many longtime Latino businesses have closed their doors in Logan Square as it undergoes rapid gentrification and the Latino population declines. A WBEZ analysis found that Logan Square's white population has surpassed its Latino population.
Although the closing is bittersweet, Pinduisaca is looking to it as an end to one chapter and the beginning of a new one. Because of the shop, she was able to put her three daughters through college while going through a divorce. It was tough, she admitted, but "si se puede," she said — yes we can — remains her positive motto.
She now hopes to slowly sell her boxes full of dresses, flowers, dolls and custom-made clothing online.
Or she may one day start another business or teach others how to sew, passing her skills to the next generation. For now, she is content working with her loyal clients out of her house, no longer working until 1 a.m. each night.
"I did what I wanted," she said. "Everything has its time."
Do stories like this matter to you? Subscribe to Block Club Chicago. Every dime we make funds reporting from Chicago's neighborhoods.