WEST LOOP — A community garden in the heart of the West Loop has been shut down after neighbors complained about rats in the garden.
Ald. Byron Sigcho Lopez's 25th Ward office contacted the owner of the vacant lot where the community garden is staged at 37 S. Sangamon St. Thursday to request the garden be shut down after fielding rat complaints. The owner of the lot agreed, according to Rebecca Evans, Sigcho Lopez's spokesperson.
The alderman plans to work with the city's Department of Streets and Sanitation to evaluate if the garden poses a public health risk or if it is "safe enough to open the garden back up," Evans said.
"The alderman's number one priority is to make sure this issue is taken care of so it's not a public health risk," the spokesperson said.
Last summer, West Loop resident Moshe Tamssot opened the neighborhood garden as a way to "build community" through an agreement with the property owner.
On Thursday afternoon, Tamssot said he would cooperate with the alderman's office and the city to ensure he gets their "blessing" to reopen the garden.
"We have done nothing wrong except do what a community garden does and that's grow a bunch of food," he said.
"It's an unfortunate setback…but the situation is under control," Tamssot said. 
RELATED: How West Loop Residents Are Bringing Life to Vacant Lots With Kiddie Pools And Rainwater
Ahead of the closure, Tamssot said the rats were coming from nearby Mary Bartelme Park, neighboring Merit School of Music or are being displaced by a nearby development under construction.
Gardeners are considering bringing in a colony of feral cats to deal with the rats. 
RELATED: West Loop Community Garden Could Expand To Second Vacant Lot In 2019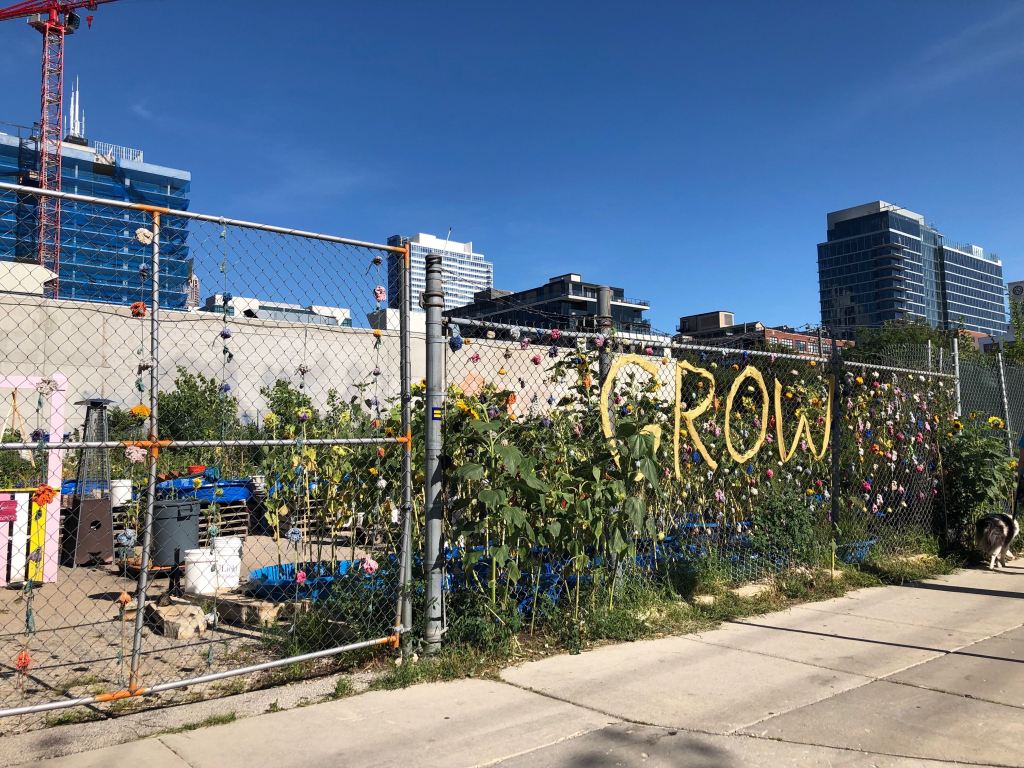 Earlier this week, neighbors took to social media to post videos and photos of rats perched on sunflowers. During a visit to the garden, Block Club spotted at one rat near the sunflower beds of the garden.
West Loop resident Farrah Velazquez said she spotted five rats crossing the street from Bartelme Park and heading toward a vacant lot that is located next to the garden. She said she's concerned about the diseases rats carry.
"When I saw one I was grossed out, but when they kept coming like a little a Pied Piper parade I couldn't believe [it]," she said. "My kids love the movie 'Ratatouille' and I think it's adorable, but this is real life."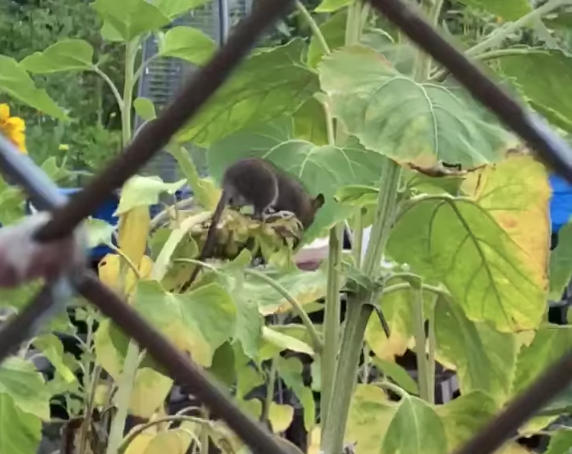 Last summer, the mother of two remembers walking to the garden and peeking at it but after spotting the rats earlier this week, "I don't even want to walk my kids next to it."
"People are concerned. They don't want their dogs biting into rodents, or rats carrying diseases going into the park," Velazquez said. 
Do stories like this matter to you? Subscribe to Block Club Chicago. Every dime we make funds reporting from Chicago's neighborhoods.