LOGAN SQUARE — It's not every supper club that offers pronoun pins when you first enter the door, but not many supper clubs have a "respect all pronouns" rule either.
And that's not the only thing that sets apart Dinner-at-the-Grotto, a monthly underground dinner series that aims to foster a safe and welcoming space for the queer community. 
Eve Studnicka — founder, chef and self-described outlaw hostess — began throwing pancake breakfasts for her friends while attending Columbia College. As a queer woman herself, she wanted an alternative to the parties on campus.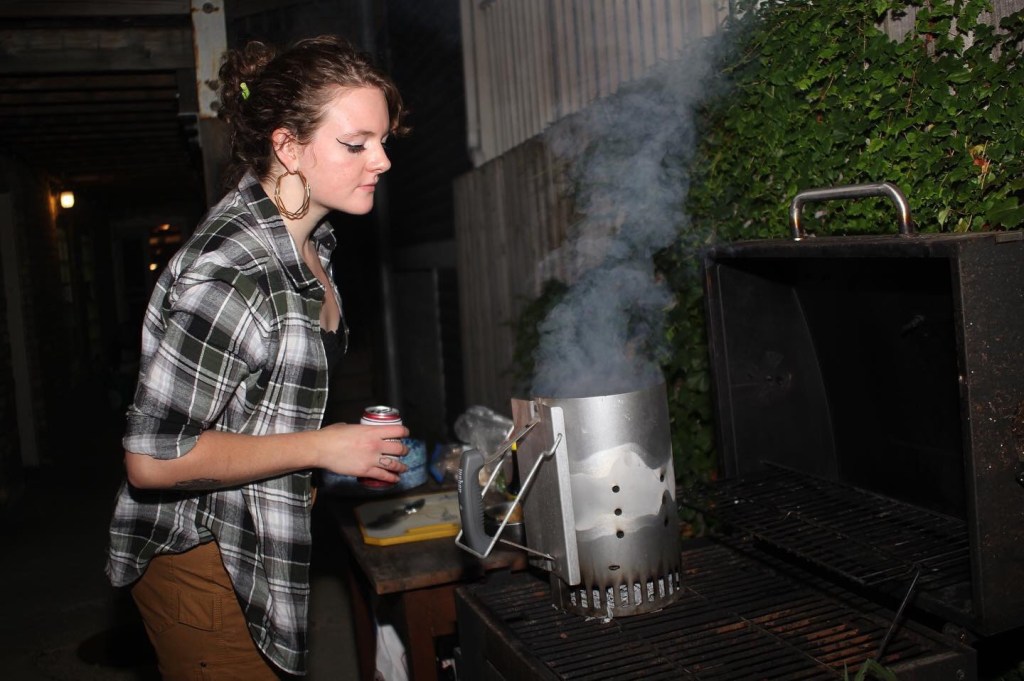 Attendees would find out about it via word-of-mouth and many would bring along out-of-town guests who were seeking access to the LGBTQ community. This went on for several years until 2018, when Studnicka quit her job and found she had free time to do something more ambitious with her monthly gatherings.
"I loved the growth this breakfast was experiencing and I wanted to get more creative with it, so I started rolling out a full menu. I changed it to the evening instead of the morning," she said. "And that's when it became Dinner-at-the-Grotto."
Studnicka usually hosts her family-style meals at her Logan Square home the last Wednesday of the month. The rotating menus showcase seasonal and local ingredients, and center around particular themes, which have included Fish Fry, Icelandic Hygge Dinner and Filipino-Wisconsin Mash-up.
Studnicka, who has no formal culinary training, often teams up with local chefs to expand her offerings, collaborating with Jo Pham, who celebrated the Vietnamese street food of their childhood, and Alexis Thomas of Black Cat Kitchen, to name a few. The vibe ends up being house party meets farm-to-table dining, with guests sprawled in the living room, bedroom, and her small patio while food is rolled out throughout the night. 
But beyond the hearty dishes Studnicka can pull off in her kitchen, Dinner-at-the-Grotto is a memorable food experience for its commitment to being a safe space for the LGBTQ community. The event is open to all, but Studnicka doesn't shy away from prioritizing the needs of queer people at her dinners.  
"It wasn't so much that I wanted to be intentional about recruiting only queer people or making a space that was exclusively queer, but recognizing the pattern that this is a thing that queer people want and desire to have access to," she said. "How can I make that more available?"
The respect for pronouns is one way that Studnicka makes it more available, but there are other touches that make it more accessible to traditionally marginalized groups. Instead of ticket sales, she asks for a suggested donation of $25 to cover overhead costs and the labor involved. Still, she is accommodating to those who may not be able to pay due to financial constraints. Studnicka also hosts fundraisers to support different community organizations like Semillas y Raices and SWOP Chicago. 
"The donations are a little bit of a trust fall. I've gotten used to it and people have been so generous. People almost always pay and if they don't, they often unnecessarily yet kindly will offer an explanation," she said. "I think there's a lot of understanding within community spaces that are healthy that we need to support one another, not just with the love in our hearts but with the actual dollars."
Vegans and vegetarians can rest easy knowing there is usually an option for them. Guests with other dietary restrictions are encouraged to contact Studnicka. In addition, one of her long-term goals is to host the dinners at spaces that are accessible to people with mobility needs since her current home makes it difficult to do so. 
Dinner-at-the-Grotto, though, does more than offer the opportunity to eat, drink and be merry. It also offers the opportunity to reclaim the family table for members of the LGBTQ community who may need it. 
"I think there's a lot of folks, myself included, who have come to this place from a background that didn't necessarily serve them and we've tended to reject [it] in a blanketed sort of way.
"Coming to the city, we've slowly started to reintroduce some of the things that we cut out, " she said. "And I think that one of those things that we've started to recognize more is the need for gathering as a family around a table of food and sharing conversation. Reclaiming things from our past that were unhealthy because of the context of our upbringing and making them more our own and making them be something that serves us now. I think that's a very queer experience and I try to be thoughtful about [it] every month." 
You can find more info on Dinner-at-the-Grotto by joining the Facebook group. The next dinner will be on Wednesday, July 31. Every event is BYOB and donations are accepted via Venmo or PayPal.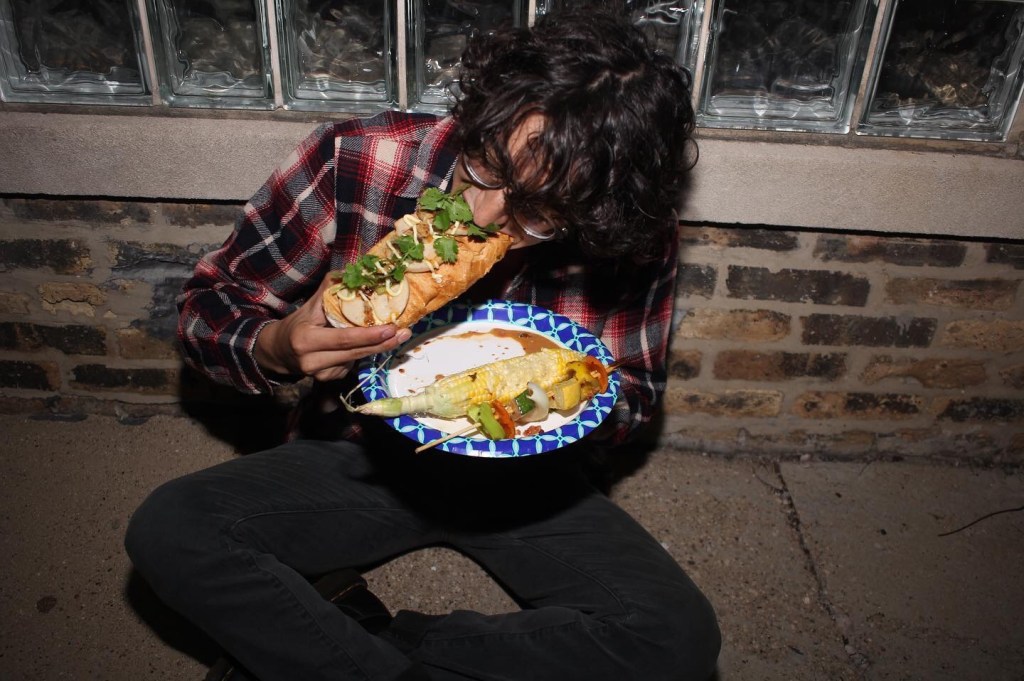 Do stories like this matter to you? Subscribe to Block Club Chicago. Every dime we make funds reporting from Chicago's neighborhoods.