AVONDALE — Back in 2012 and 2013, history buffs Daniel Pogorzelski and Jacob Kaplan were on a mission to get inside a nondescript brick building at the northwest corner of Diversey and Drake avenues.
Longtime city clerk and former 35th Ward Ald. John Marcin, one of former Mayor Richard J. Daley's closest political allies, had worked out of the building for years. There were rumors all of his stuff was still in there, virtually untouched since his death in 1984.
Pogorzelski and Kaplan, writers and editors for local history website Forgotten Chicago, tried for years to get ahold of the property owner, but they struck out each time.
It took awhile, but finally in 2014, with the help of Avondale Neighborhood Association President Liz Muscare, they got in.
And, much to their surprise, the rumors were true: Marcin's office at 3534 W. Diversey Ave. had been left untouched. Old photos, campaign literature (some dating back to the 1930s when Marcin ran for congress), meticulously compiled scrapbooks, oil paintings and even neon signs were all sitting there, collecting dust.
"It was incredible," Kaplan said. "There were no lights, no electricity, just flashlights. It was like, 'Wow, seriously? This entire aldermanic ward office was sitting here intact?' We couldn't believe our eyes."
Last week, Pogorzelski and Kaplan packed it all up in a U-Haul and delivered it to the University of Illinois at Chicago's Richard J. Daley Library. The two donated the collection in hopes of deepening Chicago's understanding of local politics.
"There's all of the appointment books during his time as city clerk, the people he met with. You can kinda see how the city operated at that time," Kaplan said.
"It's not just ephemera. It's stuff he used as city clerk and alderman that people will find really informative."
Among the most interesting findings was a list of patronage jobs — "the kinda stuff Ed Burke would put in a shredder," Pogorzelski quipped, referring to the now-indicted 14th Ward alderman.
"All of this stuff that nobody wants anyone to know was literally preserved for 30 years," Kaplan said.
They also found tons of campaign literature, not just from Marcin's campaign but from campaigns across the Northwest Side, and oil paintings of Marcin — one of him as an old man and another of him as a young man. There were original neon signs, but they broke as the two tried to move them.
Marcin was appointed city clerk by Mayor Richard J. Daley in 1955 and he held the office until 1979. During his time as clerk, Marcin established himself as one of Daley's closest political allies, a "Polish political king," according to reports.
After Daley died in office, his successor, Mayor Michael Bilandic, tossed Marcin out for the next election cycle after it was revealed he was "holding city funds in a non-interest-bearing account in a bank on whose board of directors he sat," according to the Reader.
Marcin ran for alderman of the 35th Ward, knocking off former ally Ald. Casey Laskowski. During that race, Laskowski made public an open secret that Marcin may have listed the Diversey Avenue building as his home address but he spent much of his time at a lavish, Thomas Jefferson Monticello-style mansion near the Wisconsin border, according to the Chicago Tribune.
Asked why he went public after knowing about Marcin's home for years, Laskowski said, "He wasn't running against me before," the Tribune reported.
Marcin only ended up serving one term as alderman.
According to Pogorzelski and Kaplan, Marcin and his family operated a bar out of the Diversey Avenue building at one point, commonly referred to as Marcin's Bar.
It remains to be seen how many of Marcin's artifacts will end up at the University of Illinois library. A library staffer confirmed they had received the collection and said it would take a "long time" to determine what's useable.
But Pogorzelski and Kaplan are thrilled to donate the collection to an institution that has a solid reputation for preserving Chicago's political history.
"They have great resources on Chicago politics. We thought it was the perfect fit," Kaplan said.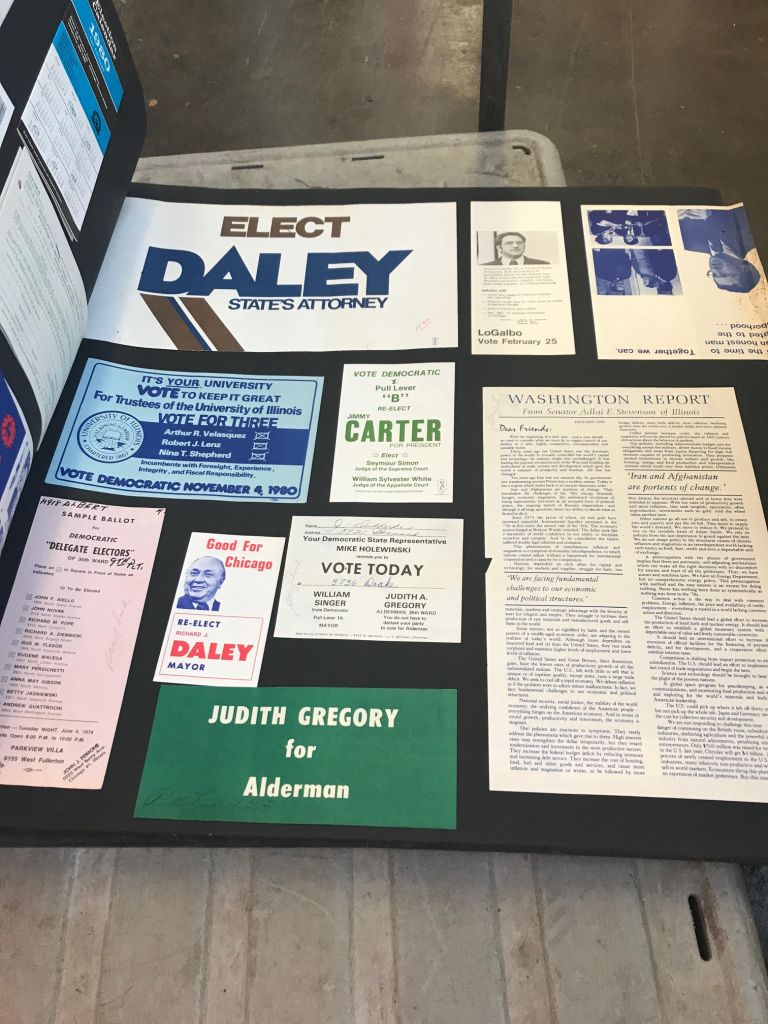 Eventually, the two want to open a Chicago political history museum of their own. But it's something they envision doing longterm, not anytime soon.
"There's a lot of stuff that gets thrown out that should be saved. Starting an institution that saves it is one of our longterm goals," Kaplan said.
Pogorzelski, Kaplan and two partners — Rob Reid and Elisa Addlesperger — published a book on Avondale's history, called "Avondale and Chicago's Polish Village," in 2014.
John Maloof, known for discovering Vivian Maier, now regarded as one of America's greatest photographers of the 20th century, found a cache of Maier's photos and negatives at RPN Auction House, 4451 N. Milwaukee Ave., while working on a book about Portage Park with Pogorzelski. 
The Marcin haul was a huge win for Pogorzelski and Kaplan, who both get a thrill out of discovering Chicago history archives.
"It makes you wonder what else is out there hiding in other places," Kaplan said.
More photos below: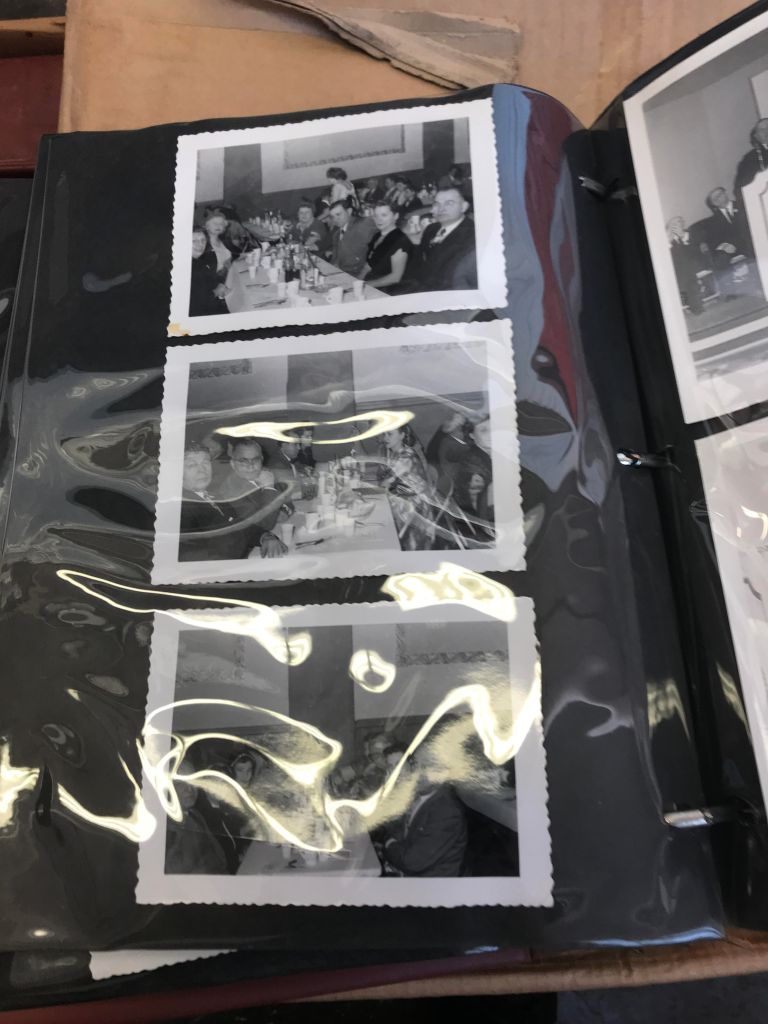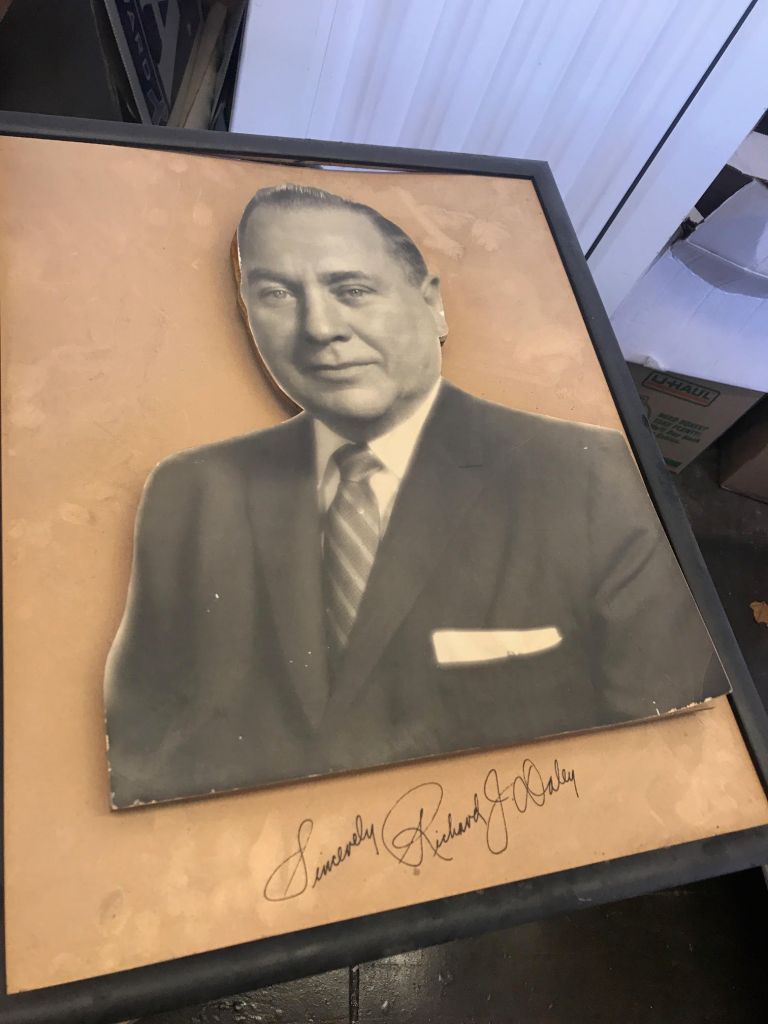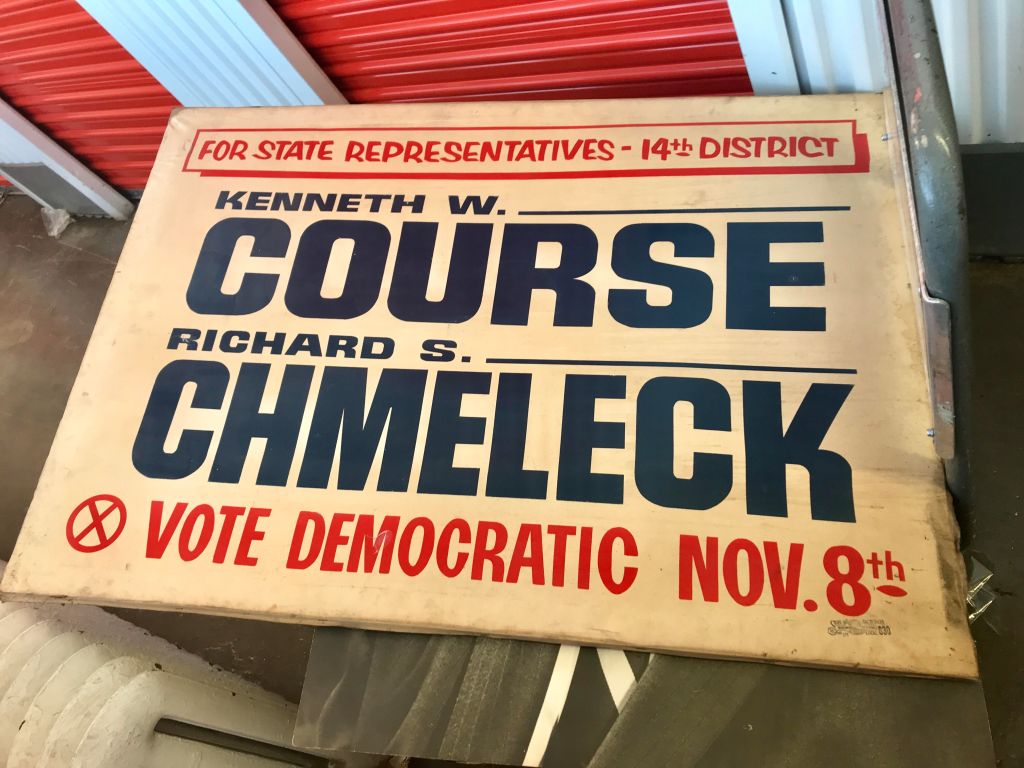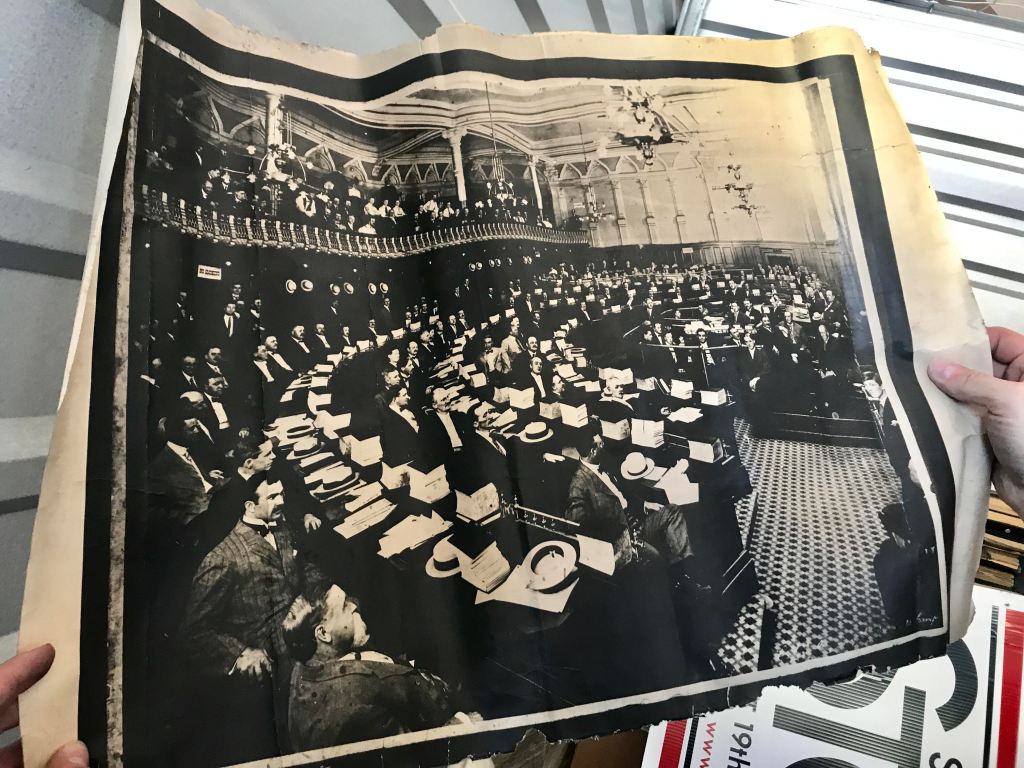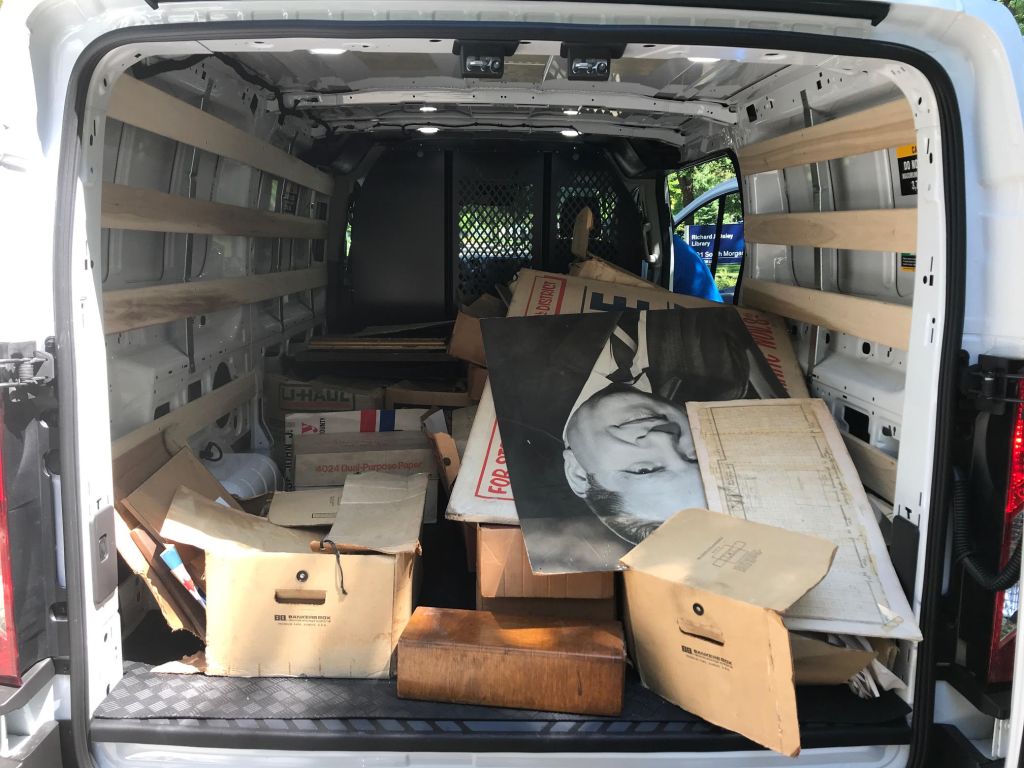 Do stories like this matter to you? Subscribe to Block Club Chicago. Every dime we make funds reporting from Chicago's neighborhoods.