NORTH BRANCH — As workers installed floating islands in the Chicago River's North Branch Canal alongside Goose Island this week, carp spawned in the water, ducks and geese floated nearby and kayakers paddled past.
It was the perfect audience for the work because the team installing the islands is looking to increase all of the above.
As part of a multi-year effort to create and improve natural habitats on the Chicago River, Wild Mile Chicago is being built in the water. It's described as a floating eco-park on the canal, which is the manmade stretch of water on the east side of Goose Island that connects with the North Branch of the Chicago River.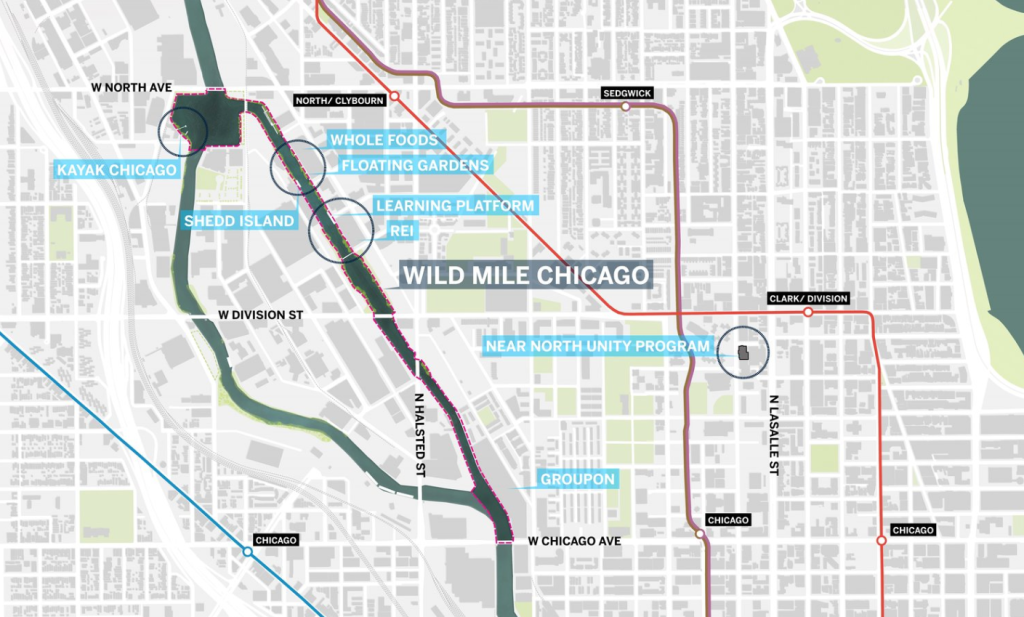 It is meant to clean the water, build a robust habitat, increase biodiversity in the area and inspire others to do similar projects, said Nick Wesley, director of Urban Rivers, which is helping to lead the project.
On Tuesday, about a dozen workers from the Shedd Aquarium and Urban Rivers helped in the building of the latest floating wetland. The work included stuffing modules made out of coconut husk with mulch and native plants before launching it in the river.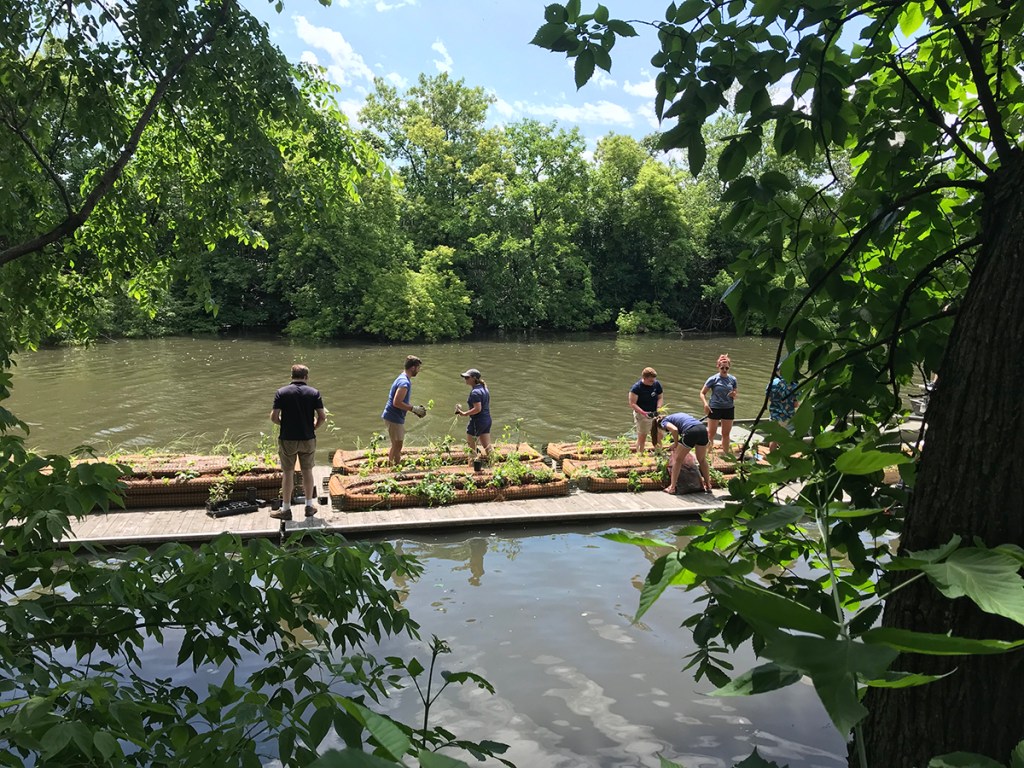 Urban Rivers installed its first official floating gardens in 2017, and other islands — forged through partnerships between Urban Rivers and organizations like the Shedd — now float nearby. After being built on land, the wetlands are then attached to steel walls along the river.
"What we're trying to do is find different ways where you can engage these rivers and use that kind of existing built environment as an asset to build out a natural place within a city," Wesley said.
Shedd wanted to be part of ensuring the river is getting the love it needs, especially as an environmental habitat for wildlife, said Jaclyn Wegner, the famed aquarium's director of conservation action. The goal is the Wild Mile for now, but Wegner said it's a project that could be replicated in other parts of the Chicago.
"We have so many awesome natural areas all around Chicagoland," Wegner said. "… We're able to establish this here and hope that wildlife are finding resources as they jump around between different parks or outdoor forest preserves."
Related: 'Wild Mile' On Track To Bring Wildlife, Kayaking, Waterfall And More To Chicago River's North Branch By 2020, Planners Say
While research is still being conducted around the islands, workers said anecdotally they have seen wildlife take to the installments. And Shedd employees said there are preliminary observations to suggest the islands are improving water quality and the ecosystem, though more research is needed.
Wesley said the success rate of the plants on the islands is really high and that the water is so nutrified it is basically a "channel of fertilizer." Milkweed brought in Monarch butterflies within weeks, even though they thought it would take a while for the butterflies to find it, he said. 
Shedd's River Island included floating trees, which Wesley said worked really well until beavers came and ate them.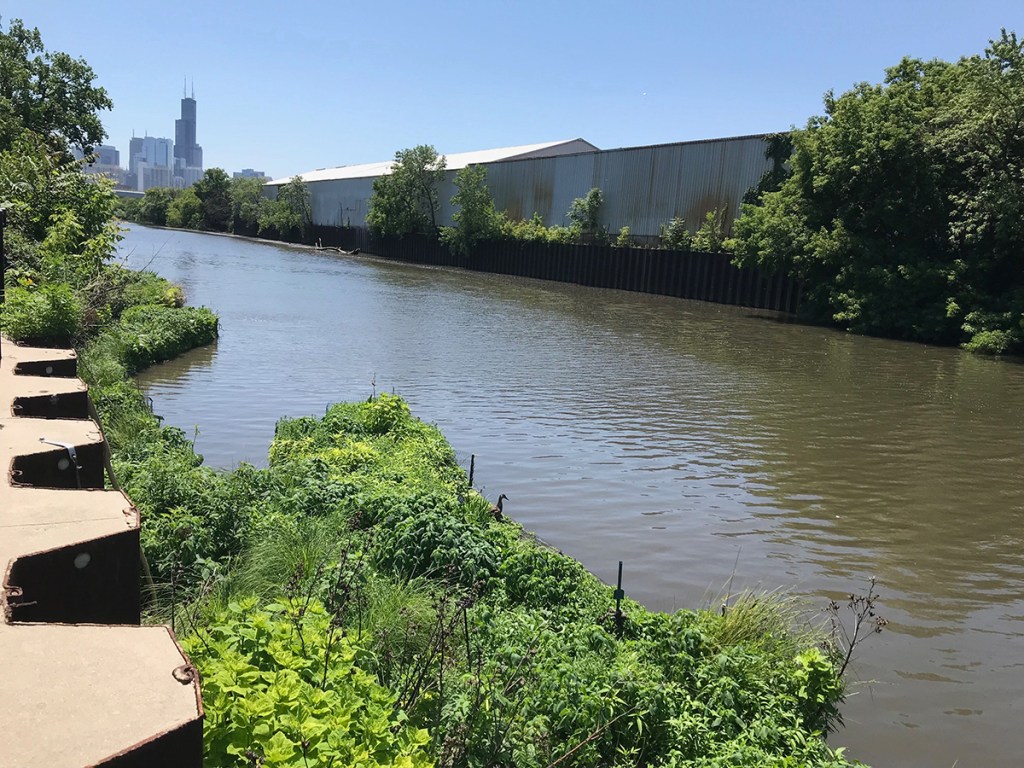 Edward Warden, conservation stewardship facilitator at Shedd, was part of a team that helped develop and run the Kayak for Conservation program, which allows participants to pick up litter and monitor wildlife in the Wild Mile.
Warden said on trips out, they have identified multiple species of turtles and waterfowl using the new habitats.
"The thing is that a lot of people come to the Chicago River with their own baggage of some kind, right? Some people maybe think it's a toxic dump, some people maybe think it's like just totally dead," he said. "Other people might be on the opposite of the spectrum. 
"And so part of what we're doing is just getting people down on the river, up-close and personal, and showing them this is our perception of the river based on the science and the information that they're collecting and recent changes."
He said the urban environment can be just as much of home for wildlife as it is for people. The research being conducted is helping set a baseline to refer back to in coming years. It might not be the most exciting science, he said, but it could be some of the most important.
"This is a living and breathing space," he said. "And we spent so much of our lives as Chicagoans being very disconnected from the river, and 20, 30 years ago for very good reason. But those reasons don't really apply anymore, and now this really is a space that is ideal for both people and nature, and we definitely have an opportunity now to look at it with a completely new set of eyes."
Here are some renderings of the Wild Mile: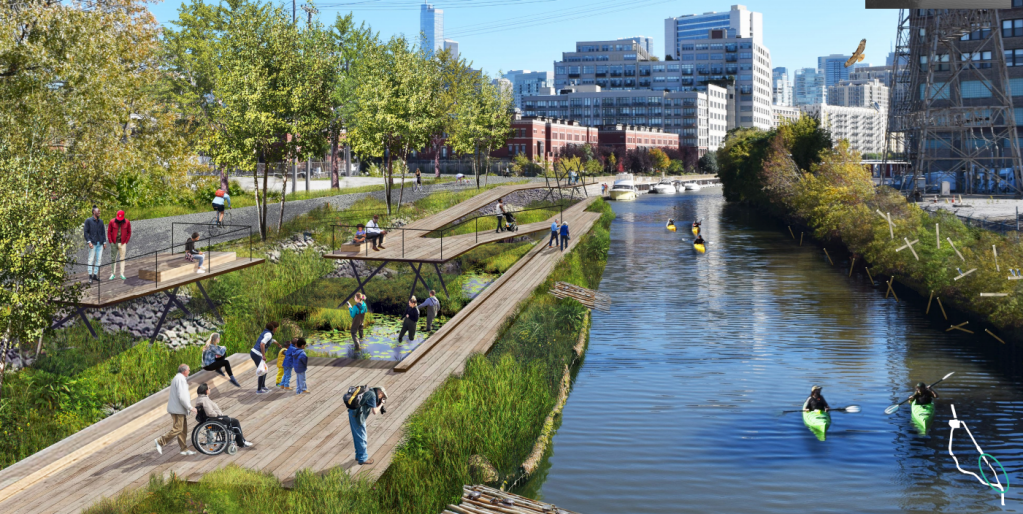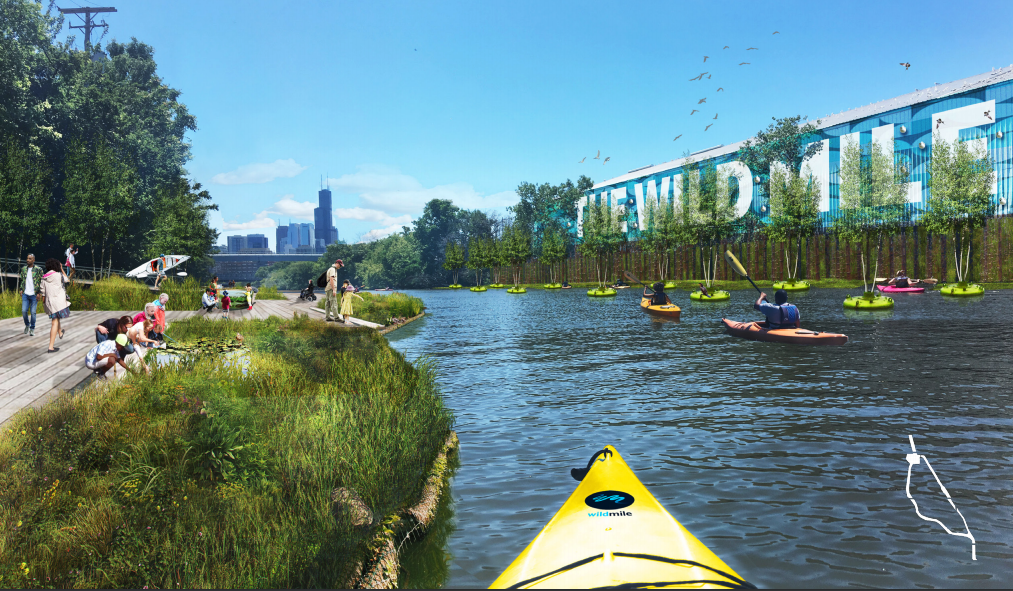 Do stories like this matter to you? Subscribe to Block Club Chicago. Every dime we make funds reporting from Chicago's neighborhoods.