MONTROSE BEACH — A pair of Great Lakes Piping Plovers — an extremely rare species that is federally protected — have nested at Montrose Beach, and volunteers are looking for birders who want to help keep the growing family safe.
Affectionately named "Monty" and "Rose" by volunteers, the pair was first spotted in May. When they nested on Montrose Beach, volunteers and agencies sprang into action.

There are only 70 known pairs of Great Lakes Piping Plovers and they are rarely seen in Illinois, according to Illinois Ornithological Society President Matthew Cvetas.
A single pair of Great Lakes Piping Plovers was spotted in 2007 in Canada. It was the first pair discovered in over 30 years, and since 2008 recovery efforts have been underway.
Last year, the pair attempted to nest near Waukegan Beach, but they were unsuccessful. Unfortunately, Monty and Rose chose a parking lot — not the best place to keep a clutch of eggs safe.
On Wednesday, birder Scott Judd captured Monty and Rose while they were mating.
This year volunteers are feeling hopeful the mates can keep the eggs safe at one of Chicago's most heavily trafficked beaches.
The Chicago Ornithological Society, Chicago Audubon Society, Fish & Wildlife Service, IL Department of Natural Resources and the Chicago Park District have all teamed up to help the endangered birds.
A large area of the beach is roped off with signs that alert beachgoers to please stay away and not to disturb the birds.
But volunteers are still concerned. Matt Greenberger is new to birding and volunteered his time to keep a watch on the nesting area on Friday afternoon.
"I'm new to birding and honestly it just seemed like a lot of fun," he said.
Greenberger said he hoped that people would respect the roped off areas and keep their dogs on a leash.
"This is one of the busiest beaches in the Chicago area," said Cvetas. "So between dogs running off leash, concerts and 5K runs we are worried."
This weekend will be the most important weekend for volunteers, said Cvetas. They are hoping to have the nesting area watched from dawn to dusk.
After that, government agencies should step in and continue to monitor the area through August until the eggs safely hatch.
If you would like to volunteer to help keep Monty and Rose safe you can email piperwatch@chicagobirder.org
Check out Scott Judd's videos and photos: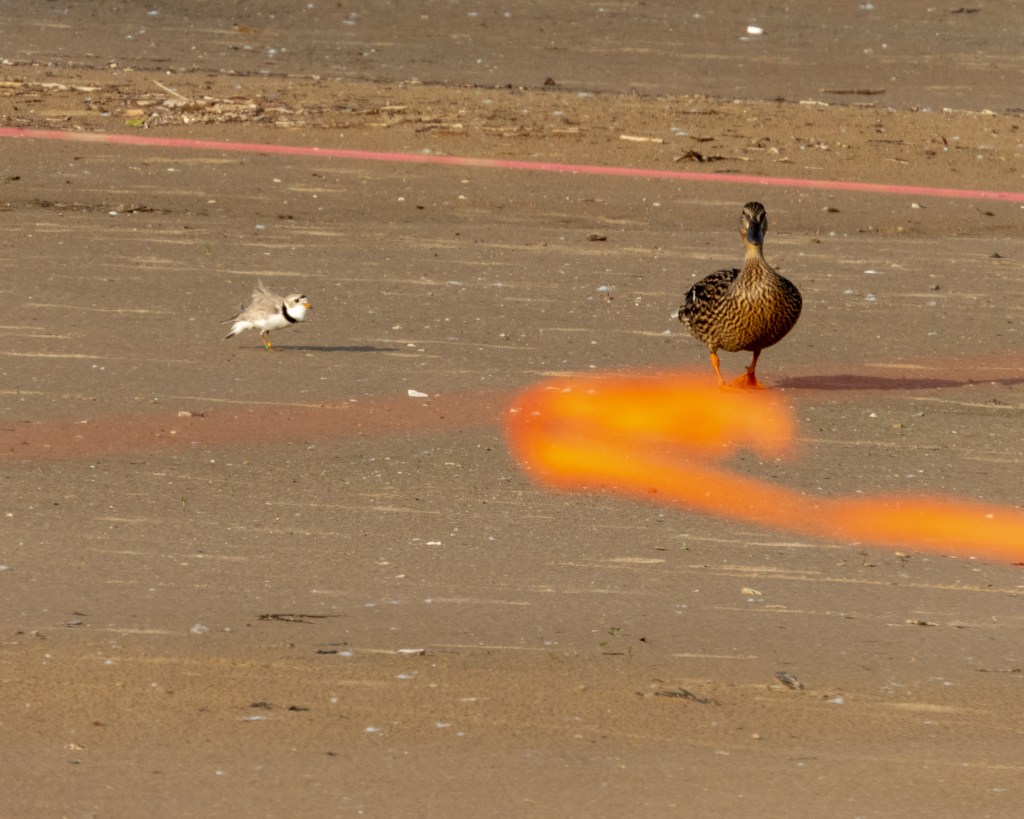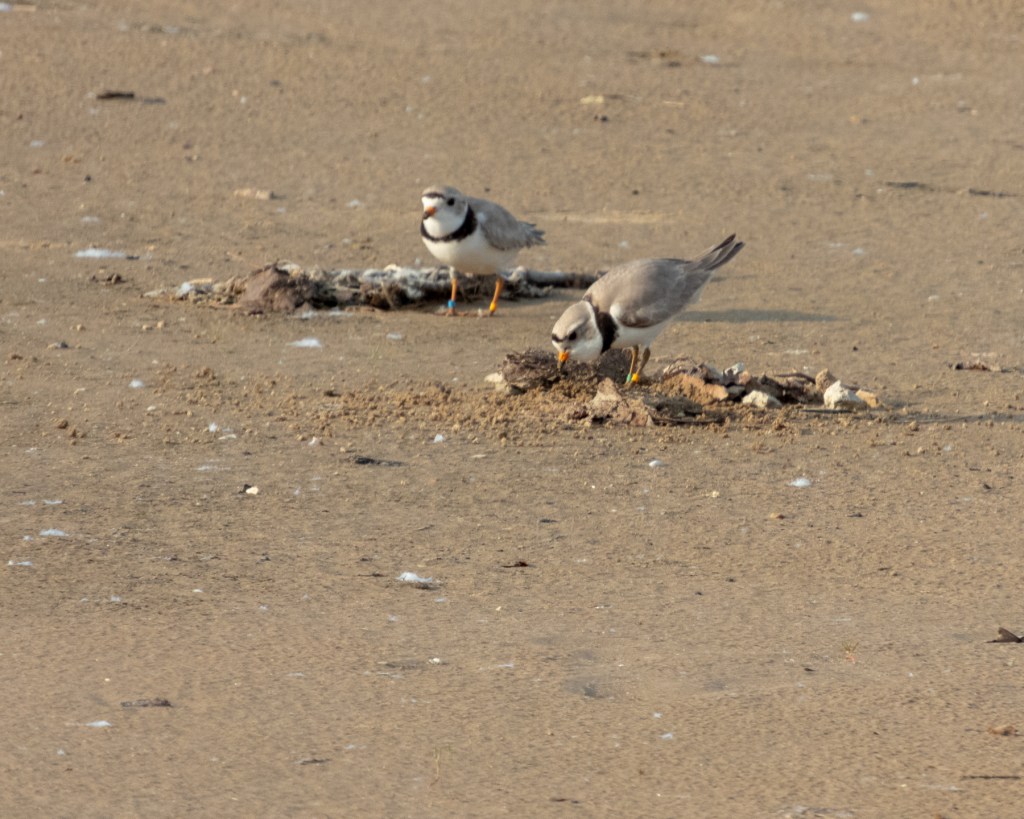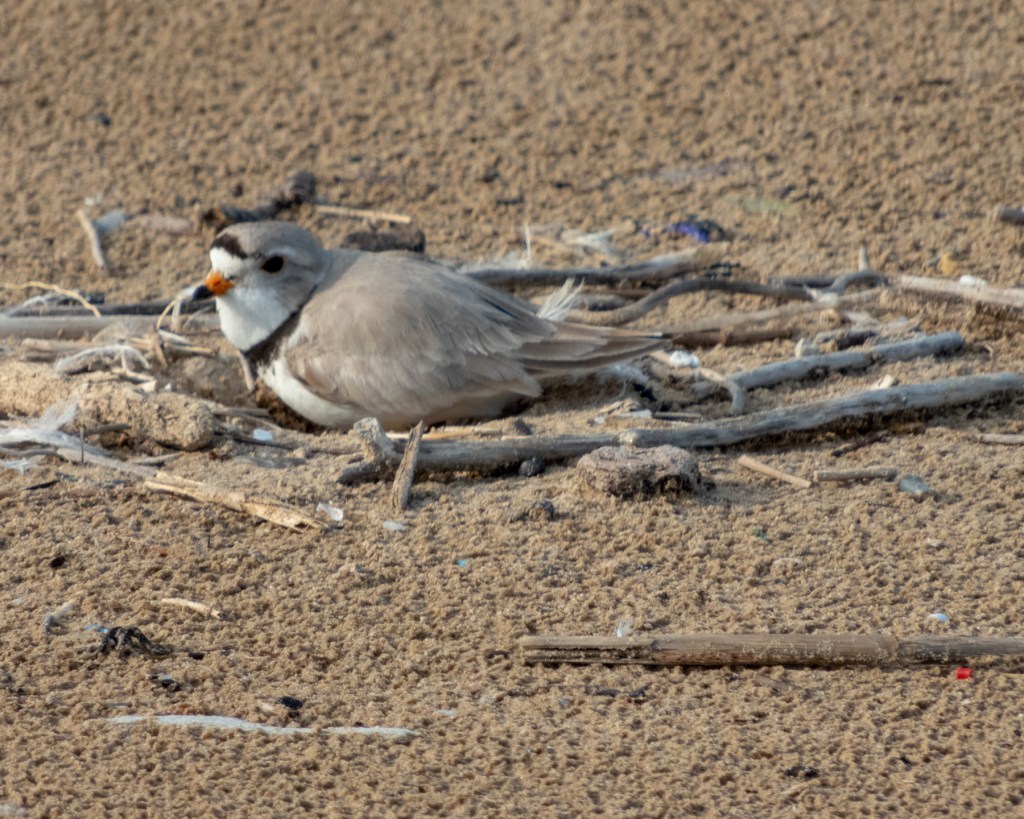 Do stories like this matter to you? Subscribe to Block Club Chicago. Every dime we make funds reporting from Chicago's neighborhoods.