UPTOWN — CPS teacher Lyna Nguyen is passionate about her love for Chicago kids.
"I love how edgy they are," she said. "They can be rough, but I love it. I can relate to them."
Nguyen is truly a product of her neighborhood, growing up in a Vietnamese family in Uptown. Her mother and grandmother still live there.
She attended CPS and then the University of Illinois at Chicago to earn both bachelor's and master's degrees.
And she chose to teach in the Chicago Public Schools system so she could reach Chicago's kids. "I'm never going to leave. I love Chicago," she said.
For seven years, Nguyen has taught at Goudy Technology Academy, 5120 N. Winthrop Ave.
As CPS celebrates Teacher Appreciation Week, Goudy's principal, Pamela Brandt, says Nguyen is one of those held in high regard. "She is dearly, dearly loved by her students," Brandt said.
Nguyen thinks it is important that students have teachers who look like them. At Goudy, almost 40 percent of the students are Asian. It is one of the few CPS schools with such a large enrollment of Asian students.
"We have a lot of Vietnamese students," she said. "I speak their language and it helps them feel safer. Families trust you a little bit more than they do the system."
Over 40 languages are spoken at Goudy, but Nguyen says her third-grade students will communicate with each other using hand signals and other motions, as if there is no language barrier at all.
"To them it's normal," she said. "It's not like, 'Oh wait, you don't speak English?'"
For Nguyen, every one of her students is one of her babies. She makes it a point to know everything about her students' lives outside her classroom.
She has been known to run to McDonald's for a student who regularly comes to school without a lunch. She's bought new shoes for other students. She has spent thousands of dollars of her own money on classroom supplies.
Every Friday she has lunch with a handful of her kids, making sure everyone gets a lunch date with Ms. Nguyen.
Principal Brandt calls Nguyen one of her top educators.
"Lyna is a dynamic teacher who is creative and intelligent," she said. "She makes learning really fun and interesting."
On top of that, Brandt said, Nguyen is a shining example to the Goudy students of a success story from the neighborhood — a reflection of what they could grow up to be.
"It's inspiring for our kids to see that when you concentrate on your education and give 100 percent, they can do anything," she said.
Nguyen believes her job as an educator goes beyond math on a chalkboard. She sees herself as an extension of a student's family. Often she is called upon by teachers to talk some sense into students who have grown up and moved on.
"Bring me the most challenging kids," she tells the administration. Kids that don't speak English, who may be refugees or undocumented students, or just run-of-the-mill troublemakers — Nguyen wants them. "I want those difficult students," she said.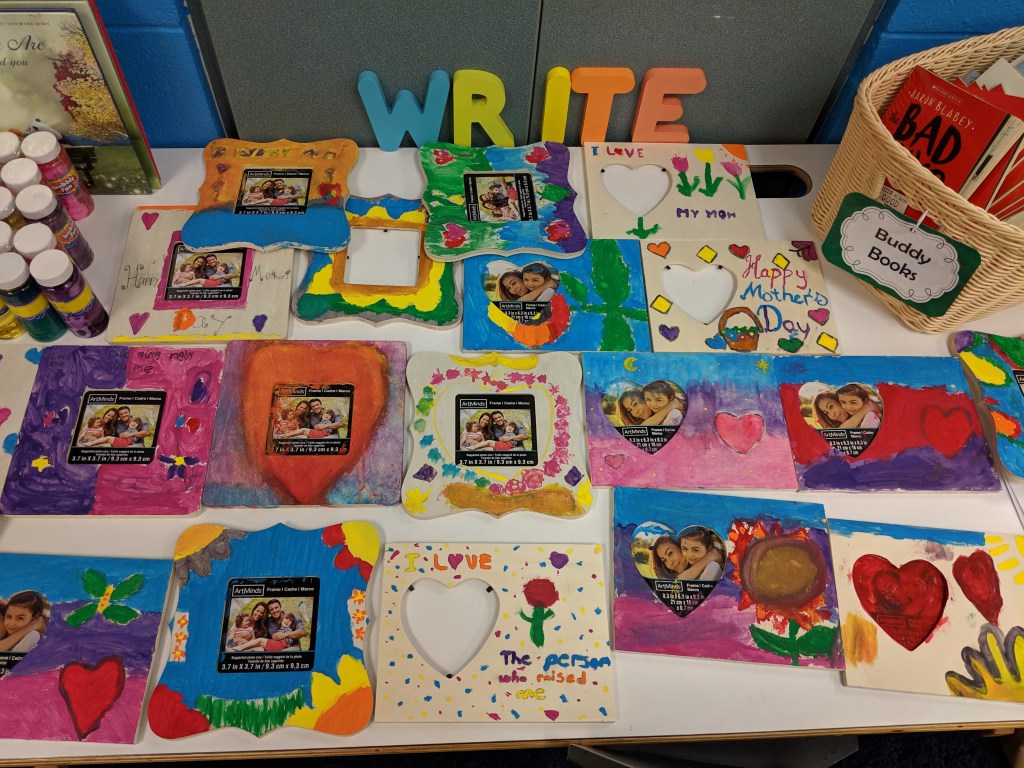 She tears up ever so slightly when asked about the burden placed upon educators. It's more than a full-time job, it consumes her life.
"I get very exhausted, it's an exhausting job," she said. "Because you care, because you love, because you want to do the best for every single one of them."
It's gut wrenching to Nguyen when even one of her students is riding what she calls "the struggle bus."
She worries about the upcoming contract negotiations between the city and the Chicago Teachers Union. It's stressful to her that some of the public perceives teachers as being hungry for more money.
Sometimes it feels as if teachers are on an island without much support, said Nguyen. "I just wish people trusted us more as teachers," she said.
After teaching for nearly a decade, Nguyen believes third-graders are the perfect age for her to make the biggest impact.
"We talk about character traits a lot, like what you say and do now is who you are." Nguyen comes down on students the hardest when they disrespect each other.
And she isn't afraid to talk to them about topics that are unconventional for most third-graders. She often addresses subjects like racism and implicit bias — though in a way that is accessible for younger minds.
"I want to prepare them," she said. "I'm very honest with my babies, especially because we're minorities; you can be misunderstood because of your skin color."
If Principal Brandt has her way, Nguyen won't be going anywhere anytime soon.
"I just hope she retires here," she said. "I hope she never leaves."

Sometimes Nguyen wonders how long she can continue being an educator. But it's hard for her to imagine doing anything else.
"I feel like I need to be here," she said. "It's my neighborhood, ya know?"