IRVING PARK — Billy Alvarez has a straightforward approach to the food at his new Irving Park restaurant Mima's Taste of Cuba.
"We do everything with love and everything is made fresh. A lot of restaurants use frozen ingredients, like frozen maduros or tostones, which you can buy by the bag," said Alvarez, who co-owns the restaurant at 2925 W. Irving Park Rd. with his wife, Jamie.
"It's easy to do that, but we don't do that. We buy the box of plantains. We peel them, we cut them. That's why it may take a little longer for your order to come out but at the end of the day you're getting quality," he said.
Apparently the Chicago Cubs appreciate the effort. As Alvarez stands behind the counter Tuesday explaining his philosophy, his phone rings. It's Cubs catcher Willson Contreras, a native of Venezuela. He's going to pop in for meal. Where's the best place to park?
"We get a lot of the Cubbies that come and support us," he said. "We've kind of developed a friendship over time."
The new Irving Park space, which opened about six weeks ago, features Cubano sandwiches, empanadas, café cubano and other delicious Cuban specialities.
"We're getting a lot of good feedback for our empanadas and our pork dishes that are a staple," Alvarez said. "And our Ropa Vieja is a very authentic recipe from my grandma. And my wife has also put her touches on it."
Because Alvarez is both Puerto Rican and Cuban, he also wanted to include jibaritos on the menu.
"A lot of people ask why I have them, but they're a Puerto Rican sandwich that was invented here in Chicago. So in order to give back to some of my roots on my mom's side, that's why I have the jibaritos on the menu," he said.
Mima's opened in a corner space that was once Taqueria el Primazo. Before that, it was Manny's Dog House.
Alvarez and his wife have a lot of experience bringing quality Cuban food to Chicagoans, the couple also own Cuba 312, 2054 W. Roscoe St., which they've run for the past four years. Before that they also owned Taste of Cuba in suburban Lincolnwood for 10 years.
"We had Taste Of Cuba for 10 years and recently sold the suburban location, but we kept the name. It was doing well but we felt like after we opened Cuba 312 it was time to get out of the suburbs. Taxes went up and a lot of the lunch crowd out there was diminishing because a lot of the big corporate and industrial companies were relocating," he said.
Alvarez grew up in the neighborhood and went to DePaul College Prep High School, 3633 N. California Ave., back when it was still called Gordon Tech College Prep. He played baseball at nearby Horner Park.
"We're really excited to see how the summer's going to go. With the Cubs traffic during the summer and all the softball leagues and little league at Horner," he said. "I'm super excited."
He's had his eye on the neighborhood for a while. When the property became vacant, he reached out to the owner.
"When we took it over we decided to do the space over. We're also planning to put a patio in the summer. We wanted to capture that Miami vibe, very bright colors, which is why we painted pink and blue outside," he said.
Since taking over, he and his wife have also upgraded the interior with a new wood ceiling, counter, tables and expansive mural that includes Cuban singer Celia Cruz that wraps around the inside of the dining area.
"Celia Cruz is such an iconic person. Netflix just did a documentary on her. And of course we had to have dominos in the mural. Go to Miami and all my uncles and these old guys are still playing," he said. "We also wanted to have the cars in the mural, because in Cuba they have to last forever. It's mind blowing they're able to keep these cars running."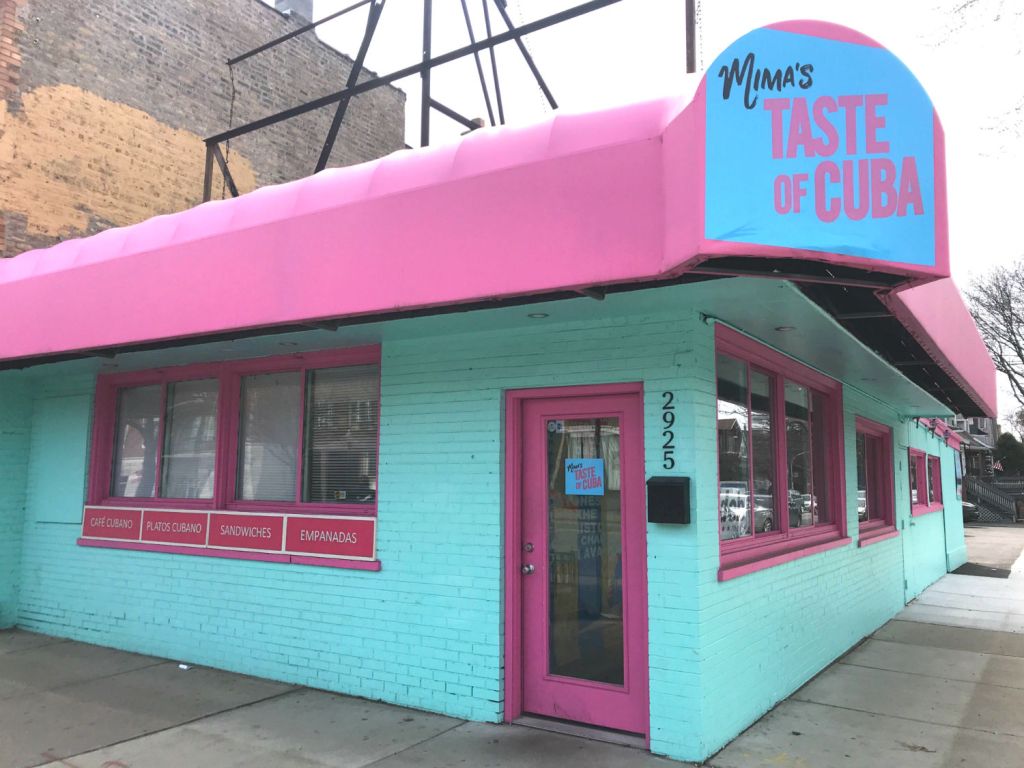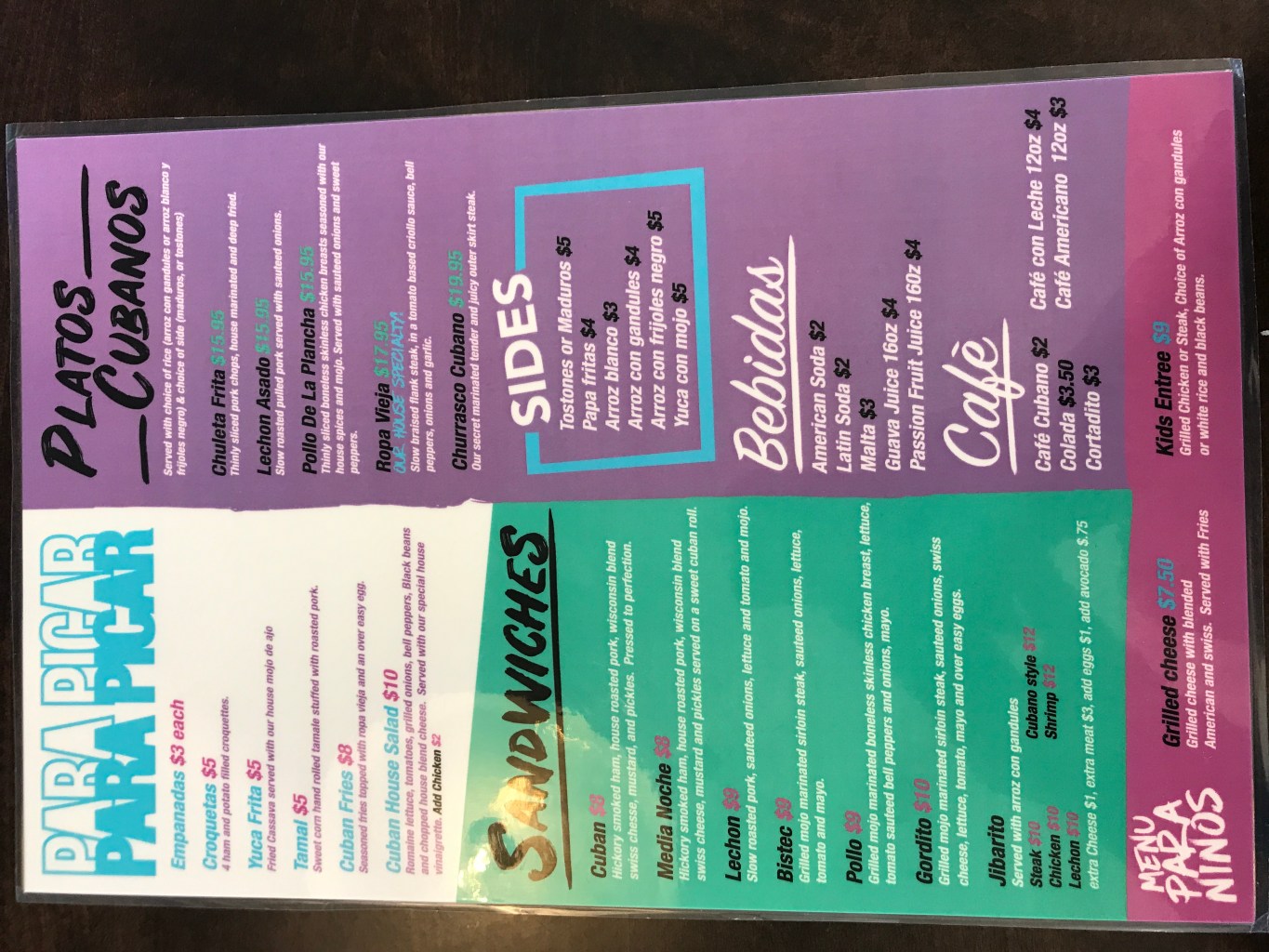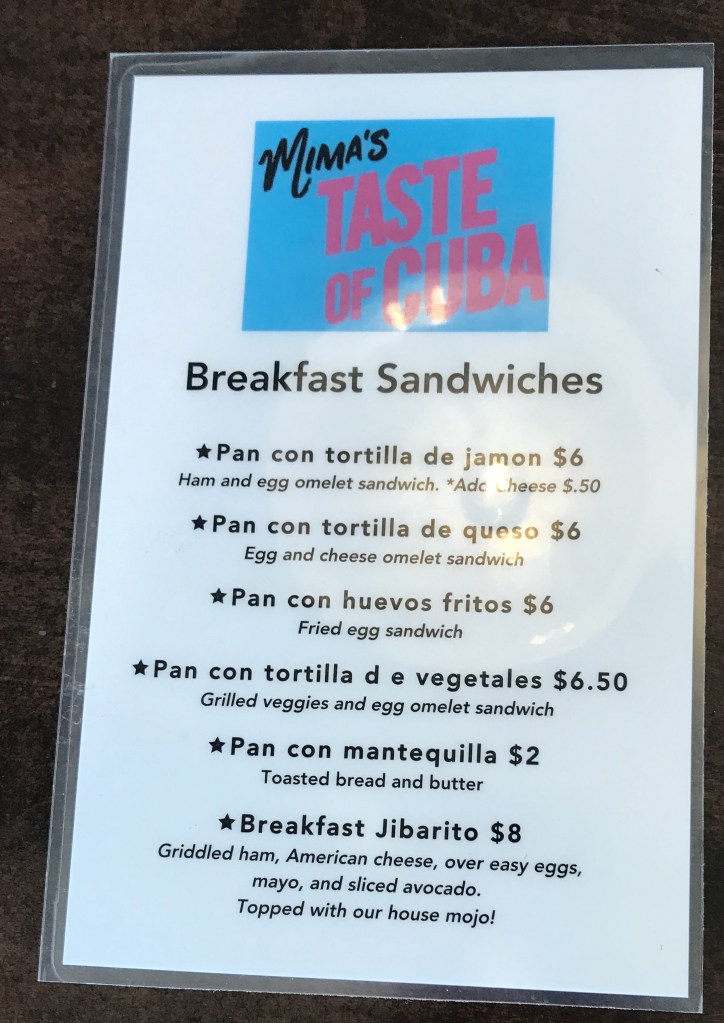 Do stories like this matter to you? Subscribe to Block Club Chicago. Every dime we make funds reporting from Chicago's neighborhoods.