PILSEN — Beloved Pilsen coffee shop La Catrina will bid farewell to its event space and outdoor patio at the end of the month.
The coffee shop broke the news to its customers and supporters that they would be downsizing on Facebook this week.
Diana Galicia, owner of La Catrina at 1011 W. 18th St., told Block Club the decision to let go of the event space, which doubles as cafe seating during the day, was partially influenced by a decline in sales. The cafe will be about half its size after the event space closes.
"Business has slowed down," Galicia said. "But sales are down everywhere, not just here." 
Despite the downsizing, Galicia said La Catrina would continue to operate — just in a more intimate setting.
Galicia and her husband, shop co-owner Salvador Corona, recently resigned their lease. That's when they made the tough decision to downsize. Moving forward, Galicia said they plan to renovate the smaller space to best accommodate its guests.
"We are going to rearrange the furniture to make room for more seating," Galicia said.
The shop is selling remaining tables, chairs and furniture from the large event space.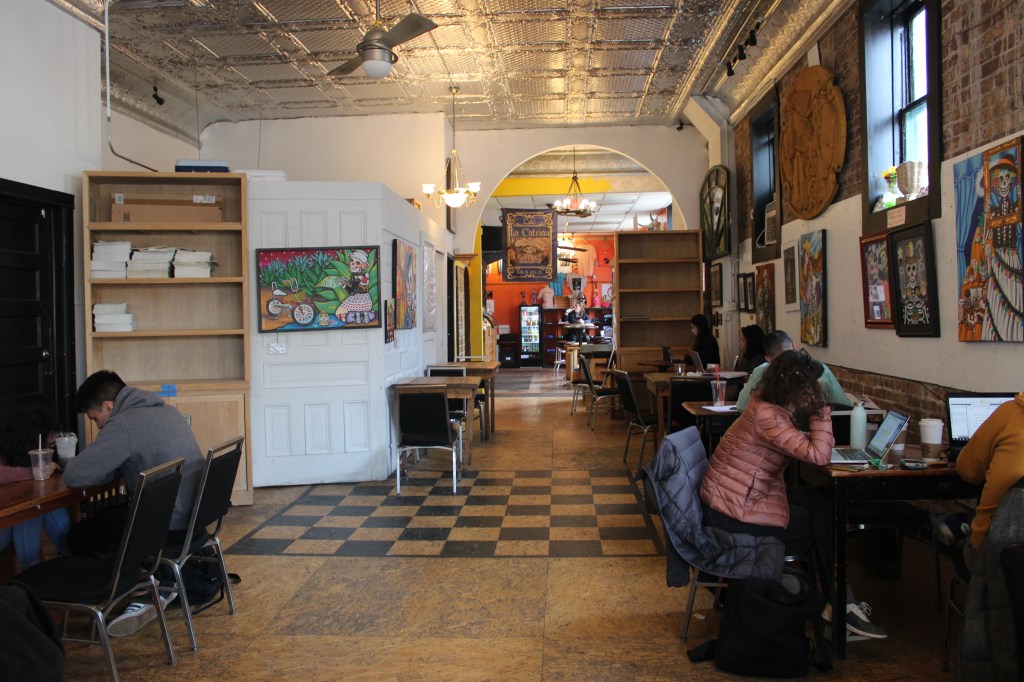 Along with the changing size, Galicia said they will upgrading equipment and revamp La Catrina's menu soon.
Guests can expects more vegan and vegetarian options as well as fresh, homemade baked goods, Galicia said.
While they won't have the patio, Galicia and Corona plan to apply for a sidewalk cafe permit allowing for outdoor seating in the spring and summer months.
Over the years, the event area, which has been used to display local artists' work, has become a reliable spot for residents and neighborhood groups to host meetings, open mic nights, theater performances, book readings and signings, and various markets — all for free.
When they opened the coffee shop in March 2013, Galicia and Corona wanted the shop to be a gathering space for the community. They expanded La Catrina to include the event space roughly six months after opening the original shop.
"The space opened up and we thought it would be a great community space," Galicia said.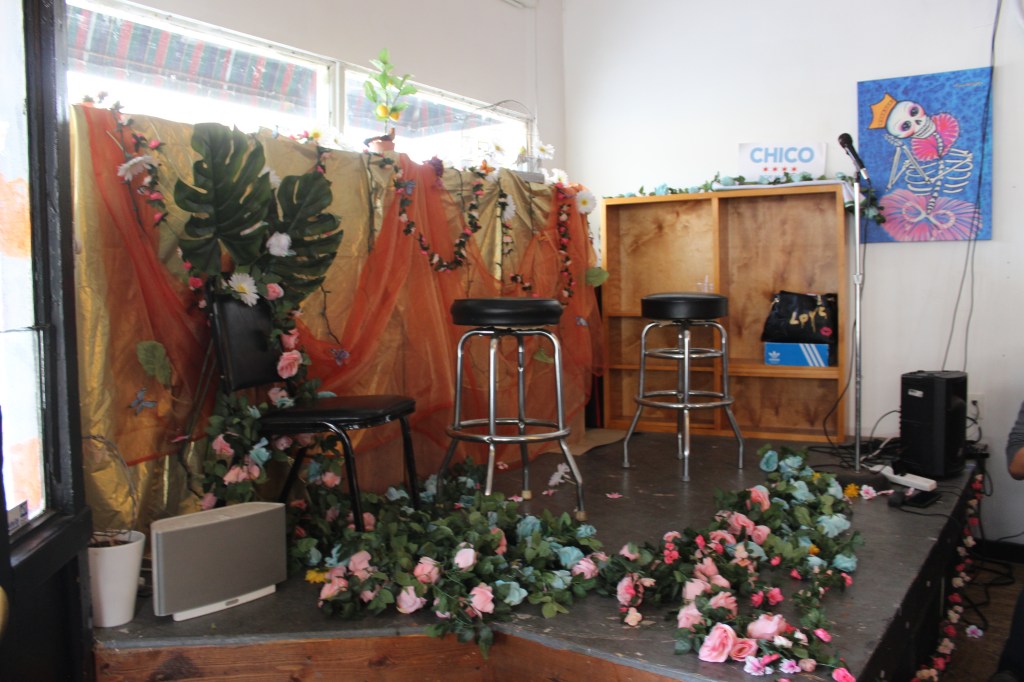 Corona, who works in construction, knocked down a wall to make way for the extra area that has doubled as a sitting room for guests during the day.
Over the years, the event space has welcomed award-winning spoken word artist Lily Be for her first open mic night and author Ana Castillo's reading of her book "Give It To Me."
The patio and event space has hosted many of Galicia's most intimate family celebrations, too, including their daughter's wedding, birthday parties for her four grandchildren and celebrations for her mother's 75th birthday and her grandmother's 95th birthday.
The family also hosted a novena — a consecutive nine prayer of the rosary — at La Catrina after they lost their son Gabriel Cisneros in 2016.
In 2017, Galicia and her husband invited neighbors to their coffee shop for International Overdose Awareness Day to meet with people and experts who might be able to help people with drug addictions and their loved ones. 
Now, with the event space closing, Galicia said it feels like a loss. They won't be able to offer as much free space to Pilsen artists, she said.
On Monday morning, the cafe's Facebook page cited "unfortunate circumstances" for the downsize.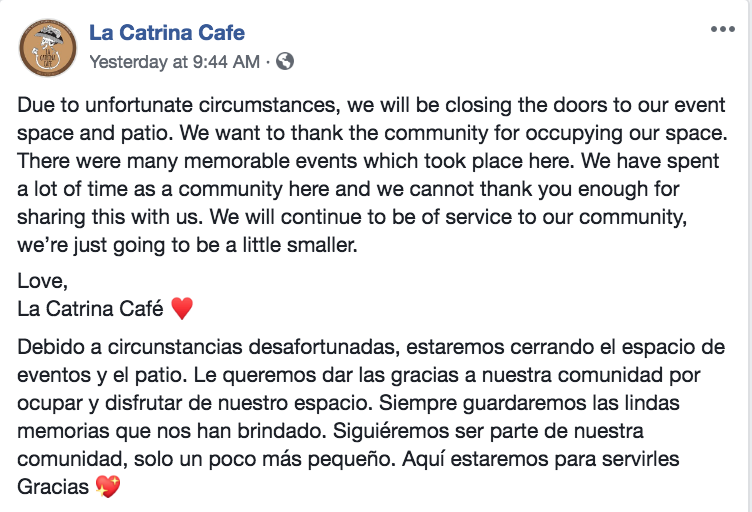 "We have spent a lot of time as a community here and we cannot thank you enough for sharing this with us. We will continue to be of service to our community, we're just going to be a little smaller," the post read.
One commenter asked on Facebook if there was anything the community do to help.
Another thanked Galicia for "all the opportunities" they've given to Pilsen artists through the space.
"That space of La Catrina is such a staple to Pilsen & it holds a special place for all of us. Let us know if there is anything we can do to help," the neighbor wrote.
Anayeli Garcia, 25, an employee at the shop, said it's "sad" to part ways with the event space but was positive that the shop will make the smaller space work.
As they start the  next chapter of La Catrina, Galicia remains optimistic.
"My sister called me crying the other day saying, 'I can't believe you are closing the space, but I understand.'" Galicia recalled. "But we are doing OK, we going to be fine."
Do stories like this matter to you? Subscribe to Block Club Chicago. Every dime we make funds reporting from Chicago's neighborhoods.