WICKER PARK — Krzysztof "Kris" Von Dopek, a beloved Wicker Park bartender, community volunteer and avid Chicago Blackhawks fan, died last week at 37 after a long battle with cancer.
Friends remembered Von Dopek as selfless and genuine, a 6-foot-7 gentle giant. A lover of children, Von Dopek planned Toys for Tots fundraisers and coat drives in the neighborhood's bars. He was also instrumental in launching WickerICE— a seasonal ice rink that provides free skating and hockey lessons.
"He's just an example of what [people] can do to make things better," community leader Doug Wood said. "And it's really hard to get people to realize they can do that."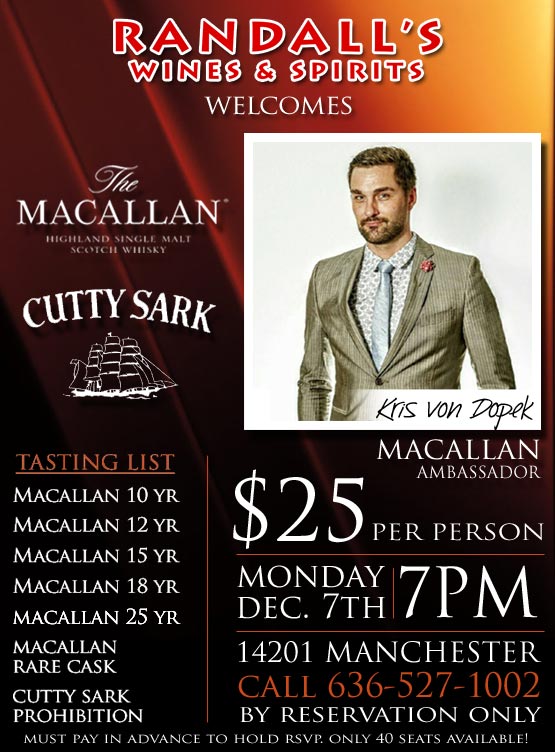 He worked in various Wicker Park establishments, including Bangers & Lace on Division Street. He also represented Hendrick's Gin and Macallan Scotch Whiskey as a brand ambassador.
The Park Ridge native adored "Star Trek" and discussing politics. But he was also capable of sitting for hours and discussing just about anything — conversing fluently in either English, Polish or German.
"What he did a lot of during his time here was bringing people together, forging friendships and bonds," said Brad Bolt, a close friend. "He did that in his passing, as well."
Von Dopek was diagnosed with skin cancer in 2016. After a successful treatment in Boston, he returned to Chicago. Late last year, however, the cancer returned.
Von Dopek was hospitalized with sepsis and re-diagnosed with cancer. Last month, the cancer spread to his lymph nodes. He died on Feb. 27.
Von Dopek is survived by parents Jan and Grace Dopek of suburban Park Ridge. A wake is being held on Monday afternoon in suburban Niles. His funeral will be held at 11 a.m. Tuesday at St. John Brebeuf, 8307 N. Harlem Ave., in Niles.
Friends established a GoFundMe campaign to raise money for the family's medical bills.
If the $50,000 goal is exceeded, additional money will be donated to WickerICE.
A beloved friend
Hospitality may have been Von Dopek's profession, but it defined his personal life, too, Bolt said.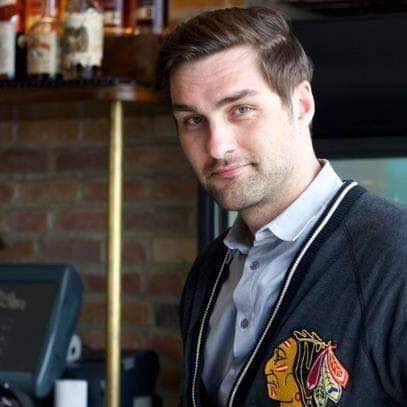 Shortly after Bolt opened Bar Deville in 2008 in Ukrainian Village — one of several Heisler Hospitality bars and restaurants — Von Dopek strolled in with a dapper outfit and a big smile.
At first, the two "talked shop." Then they quickly became friends. They re-watched the same YouTube video of Eddie Izzard's "Star Wars"-themed comedy sketch. Von Dopek later served as a groomsman in Bolt's wedding.
At Bolt's parties, Von Dopek was always the first to arrive and the last to leave. He brought homemade food, and lots of it. Bolt's favorite dish, by far, was the Von Dopek family potato salad.
The 37-year-old was also famous for concocting imaginative and playful cocktails. He won a Bombay Sapphire cocktail competition with a gin-infused drink he served out of a teapot, Bolt said.
The avid traveler also took time off last year to vacation in Paris, Berlin and Mallorca, Bolt said. When he traveled, Von Dopek donned his Bar Deville t-Shirt in airports.
"I think he wore that shirt because he thought it might give him an opportunity to talk to someone," Bolt said. "To connect with a stranger."
'He loved people'
An avid Chicago Blackhawks fan, Van Dopek loved to skate. On the day of his death, the team honored their fan with a memorial announcement during a game-time telecast.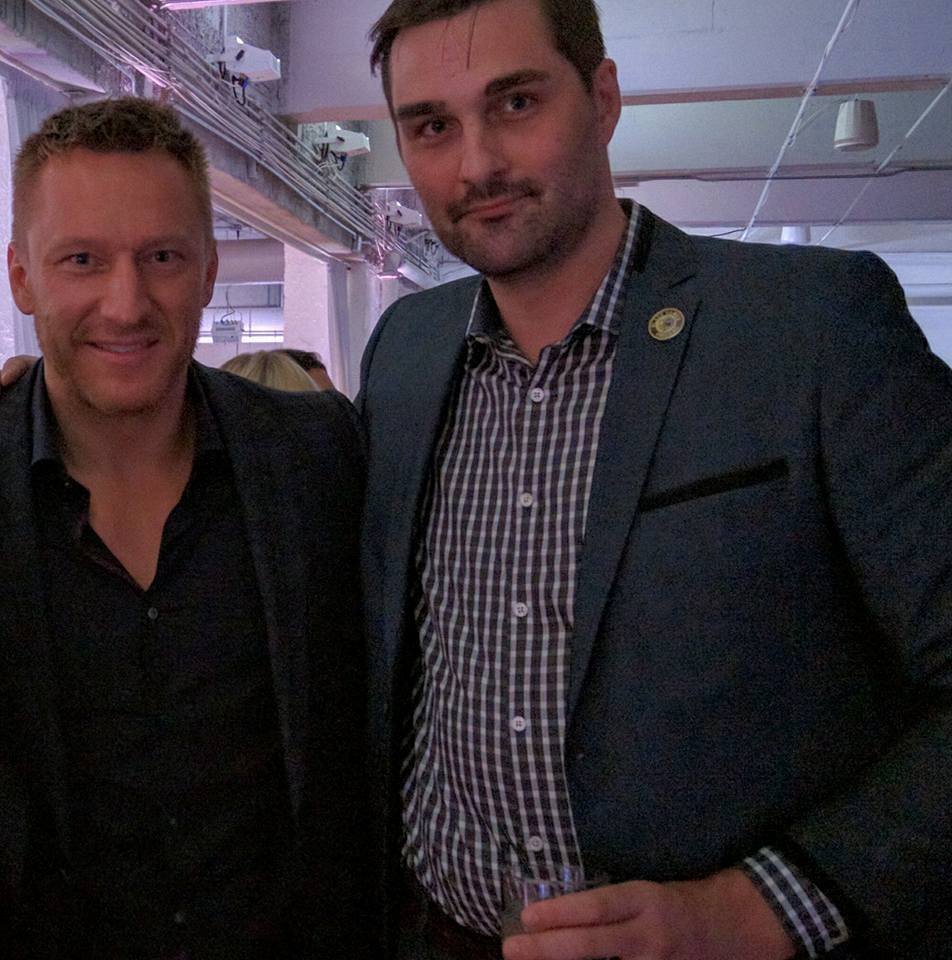 Even though he never had any of his own, Von Dopek adored children, Bolt said — and he wanted to share his passion for ice skating with the kids of Wicker Park.
Of the 30 or so people who helped get WickerICE off the ground in 2015, Van Dopek was one of the most energetic and effective volunteers, Wood said.
He was always excited and sharply dressed. He never missed a meeting, Wood added.
"I just didn't believe it when he told me he had cancer," Wood said.
Wood compared Van Dopek's personality to that of Richard Tilley, a beloved 90-year-old community gardener who died last summer.
"It's incredible that, No. 1, he met so many people," Wood said. "He loved people. People loved him."
Do stories like this matter to you? Subscribe to Block Club Chicago. Every dime we make funds reporting from Chicago's neighborhoods.