AVONDALE — Kay Shoes, a family-owned shoe store that has called Avondale home for nearly 50 years, is closing.
The business, which takes up the entire 11,500-square-foot building at 2839 N. Milwaukee Ave., can no longer withstand competition from online giants like Amazon, according to owner Monyca Price Flack, who left her career in finance to run the family business about a decade ago.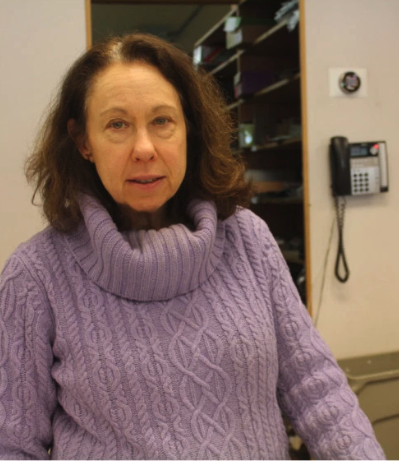 "We've weathered a lot of storms. We've weathered a lot of construction. We've weathered a lot of changes in demographics. But the main reason is people shop differently," Flack said.
"It's hard when I see people coming in, of all ages and demographics, scanning my shoe boxes," she added, referring to the increasing number of customers who come in to check out shoes in person before buying them online.
The shop will close sometime within the next couple of months; Flack hasn't nailed down an exact date yet. Ahead of the closure, Flack is offering deep discounts: 20 to 70 percent off all men's, women's and children's shoes.
Who was Kay? That's unclear. Flack doesn't know.
But the closure will mark the end of Kay Shoes' long run on Avondale's Milwaukee Avenue.
The shop originally called a now-vacant lot across from the existing storefront home. Flack's parents, Sol and Harriet Price, bought that shop in 1972 to grow their burgeoning shoe empire. The two were following in the footsteps of Flack's grandfather, who also sold shoes.
A decade later, in 1982, the shop was destroyed in a fire. While Flack couldn't say what caused the fire, she remembers "the first thing out of [her] father's mouth" was that he wasn't going to hang his employees out to dry.
Flack's parents promptly left the fire-damaged storefront and moved the business across the street, to the current storefront at 2839 N. Milwaukee Ave. Back then, the 2800 block of North Milwaukee Avenue was a booming commercial strip, home to a number of thriving retailers, Flack said.
"When we had a sidewalk sale, it would be crazy," said Flack, who worked at the shop on weekends growing up.
Over the years, Flack's parents opened several shoe stores, wholesalers and concessions across the city, including Alamo Shoes in Andersonville and a second Kay Shoes location on Milwaukee Avenue at Central Park Avenue. Concessions are designated spaces within department stores that are often independently-run.
Some of the brand names came and went, but the family's focus always remained the same: Affordable shoes aimed at working people. The family's shops also specialized in wide width sizing.
"We had people who would come from near and far for the wide widths. A lot of people appreciate that," Flack said.
Once the original Kay Shoes closes, Alamo Shoes will be the family's last-remaining shoe store. The second Kay Shoes location on Milwaukee Avenue closed about a decade ago — also due to lagging sales. Flack said there are no plans to close Alamo Shoes, however, which is run by her brother, Richard.
Flack, who currently lives in suburban Glenview with her two daughters, called the closure of the original Kay Shoes "bittersweet."
"It was a lot of good years," she added, adding, "I think about things that I missed in my family, from being here six, sometimes seven days a week."
But Flack said her father, now in his late 70s, isn't overly nostalgic about the place. She described him as a pragmatist who did what he could to support his family.
"My grandmother used to say bragging brings you bad luck," she said.
Kay Shoes' downfall started fewer than 10 years ago after Flack launched an e-commerce site. Online sales, she said, is both what allowed her to keep the business open to this point and what killed it.
In 2015, Flack renovated the shop and brought in finer brand names in hopes of attracting new customers, but the changes didn't amount to enough new business to keep the shop open.
"The way people shop is different. That is really the main, main reason" for the closure, she said.
Asked whether gentrification played a role, Flack said: "I just don't know. Sometimes they come in, sometimes they don't."
What's next for Kay Shoes building?
Flack's family has owned the 1911-era Kay Shoes building since 1982, when they moved the shop there.
Spanning about 11,500 square feet, the building has a basement, a main floor and an upstairs warehouse — complete with a conveyer belt.
Flack said she's currently talking to realtors about renting out the building to "a quality tenant who's invested in the neighborhood."
"The area is ripe. People say it's hot. Let somebody come in and shake things up a little bit," she said.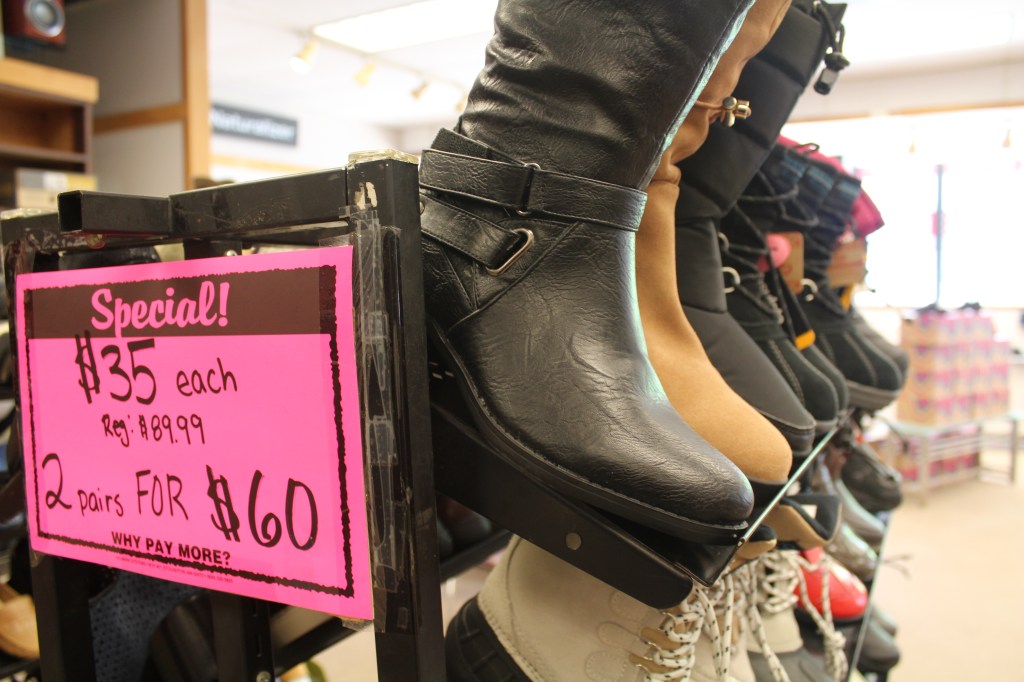 Selling is "really not my first choice," Flack stressed, adding that her daughters, ages 25 and 23, are "begging" her to keep the building in the family.
"I really don't want it to be vacant. There's enough vacant buildings around here," she said, referring to the 2800 and 2900 blocks of North Milwaukee Avenue. In 2017, Ald. Carlos Ramirez-Rosa introduced a controversial down-zoning measure meant to liven up the stretch, but the legislation never advanced.
If no one steps up, Flack said she's even willing to open a new business of her own a couple years from now if it means the building will stay intact.
"I'll come up with something to fill it with" if no one else does, she said.
Do stories like this matter to you? Subscribe to Block Club Chicago. Every dime we make funds reporting from Chicago's neighborhoods.