HUMBOLDT PARK — Another historic building is coming down to make way for a modern apartment project just north of Humboldt Park's namesake park.
The century-old, four-story building at 2932 W. North Ave. will soon be torn down, according to a recently-issued city permit. It's the second historic building to come down on that stretch. The former home of Carbit Paints — an ivy-covered building that was also about a century old — came down last year.
Both buildings are deemed historically significant by the National Register of Historic Places. The Carbit Paints building is listed as a "contributing building" in the Chicago Park Boulevard System Historic District. The building at 2932 W. North Ave. is eligible for the same status.
Contributing buildings add to the significance of historic districts, but aren't so significant that demolition is restricted. The buildings are not designated city landmarks.
Logan Square-based developer Wilmot Properties is planning to build a six-story, 40-unit apartment project in place of both buildings, according to Raymond Valadez, chief of staff for Ald. Joe Moreno, whose 1st Ward includes the site.
The project will also offer ground-floor retail, 17 underground parking spaces and 23 parking spaces in back, according to a city permit.
Not much is known about the Queen Anne-style building at 2932 W. North Ave. except that it was built sometime in the 1900s, according to the National Register of Historic Places.
The neighboring building was home to Carbit Paints, which manufactured and sold paint out of the now-demolished building at 2942 W. North Ave. from 1942 to 1955, when it moved to its current location along the Chicago River. The paint manufacturer continued to use the building as a warehouse until 2015.
Similar to when the Carbit Paints building was slated for demolition, the impending demolition of its neighboring building has local preservationists frustrated.
"We are disappointed that yet another property nominated for the National Register bordering Humboldt Park is slated for demolition," said Andrew Schneider, president of Logan Square Preservation.
"We argued against the demolition of the neighboring Carbit Paint building, in part because the incentives that these up-zonings create to reduce the value of existing buildings to merely the land they sit on." 
Ward Miller, executive director for Preservation Chicago, said not only is the community losing two historic buildings, but it's also losing the historic street wall next to Humboldt Park's sprawling namesake park.

"These world-famous parks, of the highest caliber, really do need these street walls to give a visual end and completeness to the park landscape," Miller said.
"This developer already tore down a nice building. Do you need to tear down three quarters of this block? This is historic for a reason, and this is a situation where we should be looking  — at a minimum — at preservation of the facade."
Wilmot Properties didn't return a request for comment.
According to Moreno, the building at 2932 W. North Ave. was deemed "structurally unsound."
"It is unfortunate that a building with such architectural and historic character is scheduled to be demolished," the alderman said in a written statement.
"However, since the building was not designated as a landmark or orange-rated historic building, the owner is within his rights to demolish a building which he characterizes as structurally unsound."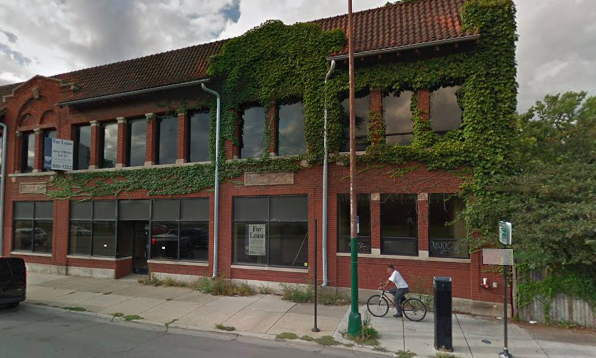 Moreno encouraged local preservationists to come to him when they identify buildings that merit a landmark or orange-rated designation.
"I would be pleased to advocate their case to the city's Historic Preservation Division," Moreno said.
But Schneider said more needs to be done to protect buildings that are historically significant, but don't merit a landmark or orange-rated designation.
"Until steps are taken to protect these buildings and the history they represent to so many, they will continue to be demolished and replaced with anonymous buildings that could be constructed anywhere," he said.
Do stories like this matter to you? Subscribe to Block Club Chicago. Every dime we make funds reporting from Chicago's neighborhoods.