CHICAGO — Gullivers, a West Ridge mainstay for five decades, is up for sale.
The restaurant at 2727 Howard St., famous for its pan pizza and for being packed wall-to-wall with antiques, has an asking price of $895,000. It's been a part of West Ridge since 1965.
The listing went up just a few days ago, but already calls from interested parties are coming in, said Randall Pavlock, the owner of Hunter Properties, which is listing the property. No serious offers have been made yet, however. 
"It would be nice to keep it there and have somebody pick it up, freshen it up a bit and keep it going," Pavlock said. "It's been the most popular restaurant in the neighborhood for forever."
Business is still good, Pavlock said, but Gullivers owner Chris Karageorgis is looking to retire. Karageorgis hopes a new owner can keep Gullivers going or find a different use for the sizable space, Pavlock said.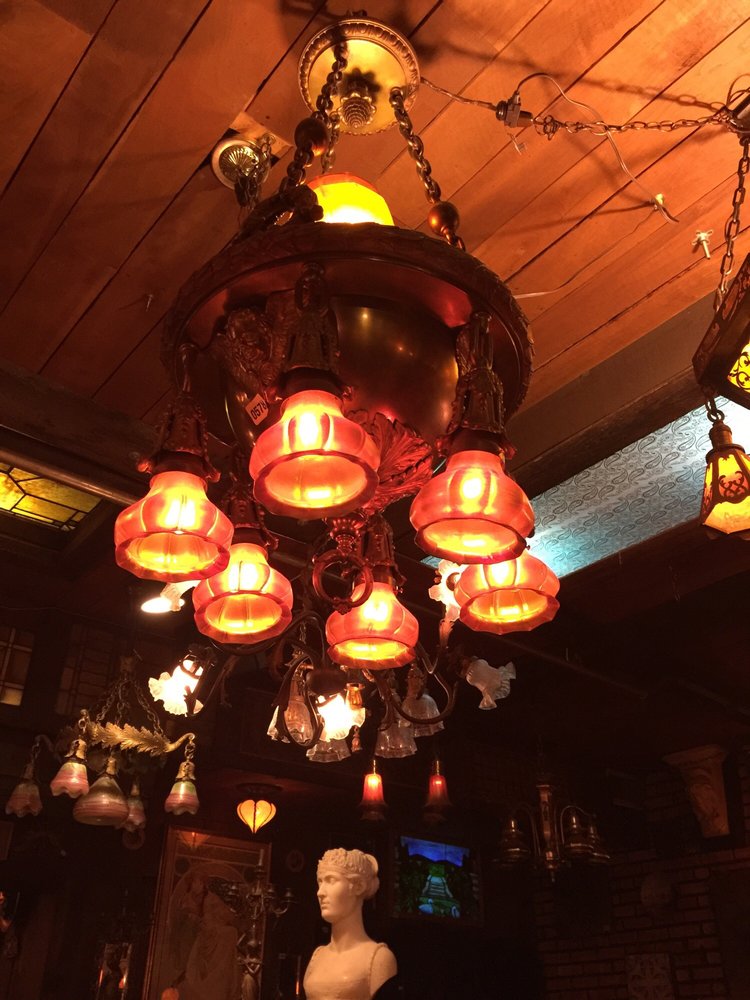 "It'd be a shame to not have that in the neighborhood," said Pavlock, a West Ridge resident who lives near Gullivers. "My children, when they were little, that was their favorite restaurant. …My grandkids went there as a first restaurant."
Gullivers was founded in 1965 by pan pizza legends Jerry Freeman and Burt Katz. The two soon split up — Katz later founded famous pizza restaurants like Pequod's — and Freeman developed a passion for antiques and filled the restaurant with stained glass lamps, statues and other items.
"They're throughout the restaurant … . They're in the patio. They're everywhere else," Pavlock said. Freeman "had a great collection of stained glass windows."
Freeman died in 2006 and the restaurant was sold by his family to Karageorgis, who's been "in the restaurant business all his life," Pavlock said.
Gullivers expanded over the years and stretches across four lots and has a large patio. The restaurant seats 350 people and the property includes a parking lot across the street.
Some of the stained glass and antiques in the building have been sold off and all of the items are for sale, Pavlock said, but most of the antiques remain. The sellers will negotiate over the antiques with whoever buys the building if the buyer is interested, Pavlock said.
For now, Gullivers remains open. And Pavlok hopes it stays that way. 
Do stories like this matter to you? Subscribe to Block Club Chicago. Every dime we make funds reporting from Chicago's neighborhoods.