CHATHAM — After perfecting his barbecue strategy in the suburbs, restaurant owner Samuel Gilbert decided to bring his smoked meats and sides to his hometown.
Gilbert and business partner Chenoa Parson just opened The Full Slab Southern Style BBQ at 8340 S. Stony Island Ave. in Chatham last week after a long journey home.
The restaurant offers slabs of St. Louis ribs, brisket, pulled pork, jerk chicken, wing dinners, catfish and more. The full menu can be viewed here.

In 2006, Gilbert left his job as a pharmaceutical engineer to try his hand in the food industry. He was living in suburban  Grayslake, and he knew there was a need for barbecue there that wasn't being met. So he along with his business partner decided to fill the void.

"We both left our corporate jobs and decided we were going to focus on our business," said Gilbert, 47. "We did that for about seven years and pretty much taught ourselves the business from the ground up."
Gilbert's engineering background came in handy when learning how to master cooking ribs and other meats. He learned the craft methodically — cooking ribs every single day, consulting with experts in the field, scouring forums for tips and trying a variety of barbecue styles — until he got it just right.  
His biggest tip for learning anything? Asking a ton of questions — and doing your research. 
"I've been to Memphis, I've been to North Carolina, I've been to Texas, I've tried barbecue in all of these regions known for barbecue," Gilbert said. "I've also tried sauces in the more popular places in those areas. There's nothing new under the sun. You go out, try it … and then you figure out."
Part of the learning process also included creating staple side dishes like baked beans, coleslaw, mac 'n cheese, potato salad  and green beans with help from chef Monica Hoy.
Those sides initially helped the business stay afloat while they were learning how to smoke the meats to perfection, he said.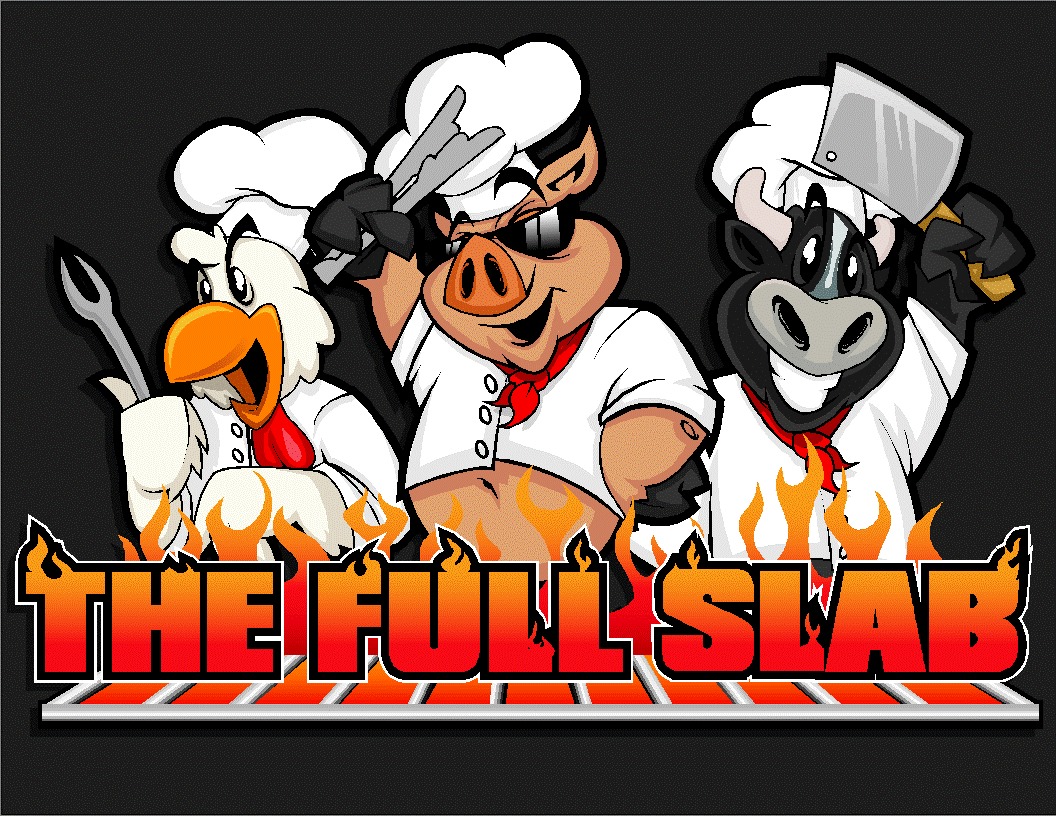 "I wish it was some great story about I just grew up smoking barbecue on the back porch," Gilbert said. "It was more of a need, I recognized it, and I desired to fill the need. … I like barbecue."

Gilbert, a Lindblom Math and Science Academy alumnus, said the first Full Slab restaurant in Grayslake was an "overnight success." He and his partner would go on to open another location in Waukegan but ended up closing both in 2013.
"We pretty much shut down," he said. "It was a burnout thing really. You can't really cycle it for long period of time without taking a break when you're fully immersed in the business which ran through the recession which was definitely difficult. 
"We spent a lot of energy keeping the place going through that, and by the time everything was said and done we were worn out. We decided to put everything in storage, focus on families and relaunch after taking a break."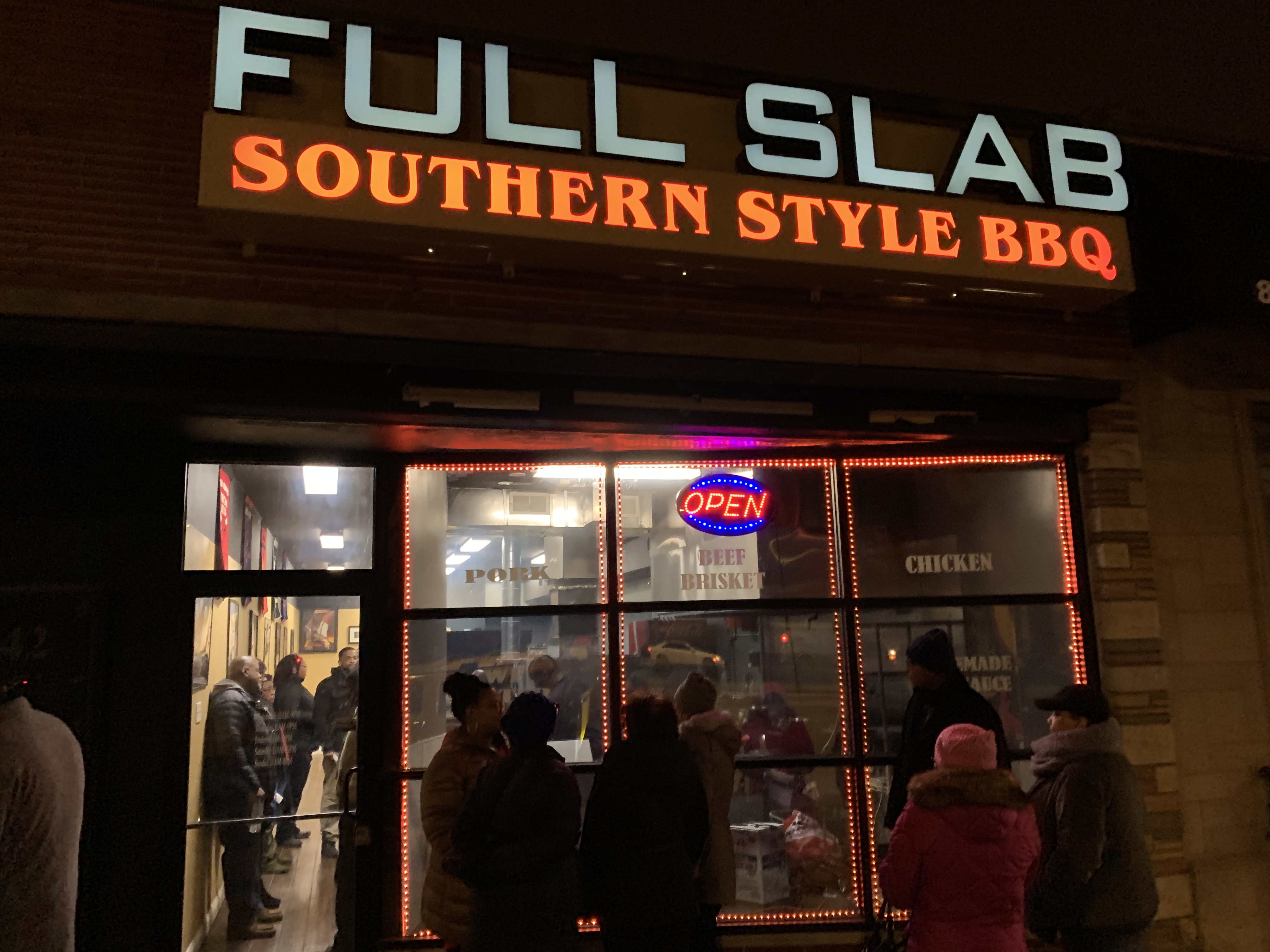 Opening a BBQ spot on the South Side was always part of the plan — even as far back as 2011, he said. 
"Chicago isn't the place, in my opinion, for experimentation," he said. "The market kind of demands that you come in already fully developed. It's a big market, people are more demanding for what they're looking for so you have to come in knowing what you're doing."
The keys to his success are product quality, great customer service, patience with staff and hiring the right employees, Gilbert said.  
To Gilbert, success would mean becoming well-known and beloved in Chatham and, of course, selling a lot of meat. He plans to hire from within the community and is still looking for a full-time grill person. He also plans to do work in the neighborhood outside the restaurant, like offering coding classes for kids.

And, within the next two years, Gilbert hopes to open a new location on the city's Southwest Side.
Do stories like this matter to you? Subscribe to Block Club Chicago. Every dime we make funds reporting from Chicago's neighborhoods.