LOGAN SQUARE — After more than a century in Logan Square, the area's Mormon church, officially known as the Church of Jesus Christ of Latter-Day Saints, is shutting down its English-speaking congregation.
The remaining congregants — about 50 people — were given the option to go to the church's Albany Park or Downtown locations. The church's Spanish-speaking congregation, which operates out of the same building, a hulking mid-century modern structure at 3235 W. Wrightwood Ave., remains open.
Dwindling attendance numbers sounded the death knell for the English-speaking congregation, according to church officials and congregants.
"It was sick when we came in and it bled people over the last few years," said Matt Brown, 31, who started going to the church in 2012 with his wife.
According to Brown, there are two main reasons the congregation, commonly referred to as Logan Square Ward, shrunk to the point of dissolution.
"If it's not, 'Hey, I want to be closer to Aunt Susan in Sandy, Utah,' it's because, 'Hey, I'm moving to Naperville,' or 'I'm moving to Buffalo Grove.' Those are much, much stronger congregations," Brown said.
Then there are those who have simply left the church, "just generally, as many Millennials are apt to do," he added.
The Logan Square Ward has a long history in the neighborhood. The church was dedicated in 1913 in a now-demolished building at Sawyer and Wrightwood avenues.
According to the Logan Square Free Press, that church was "one of the first Mormon churches to be built east of the Mississippi since the Mormon saints left Nauvoo, Ill., for Utah after being so severely persecuted by mobs in 1846."
The church moved to its current building in the early 1980s, according to Brown.
Brown and his wife, Taylor, joined the Logan Square Ward about five years ago and immediately fell in love with the congregation for its diversity and community feel. They both took on leadership positions, teaching classes and overseeing Sunday school. At the time, more than 100 people were coming to services every Sunday.
"If you go to a congregation where most people have been Mormon their whole life and they've only been around other Mormons and they're stuck in that bubble, and you're reading the same old stories and talking about the same stories, it gets boring and routine," Brown said.
"What's exciting about [the Logan Square Ward] is there are so many people who have completely different backgrounds and experiences. We have people from all over the world and those lessons are new and those experiences are new. And that reminds you why you showed up in the first place. It feels more grounded in what's supposed to be stuff about Jesus rather than Mitt Romney weird cultural bologna."
The couple ended up moving to Washington, D.C., for a couple years, but they missed the Logan Square Ward so much that they returned to Chicago this past April and bought a house within church boundaries in Old Irving Park.
"One of the biggest reasons we missed Chicago and wanted to come back was specifically for this church," Brown said.
For the last several years, Brown and his family have come to call Logan Square a second home because they were traveling there from the Irving Park/Avondale area for church every week. Brown pointed to the neighborhood's influx of young, transient people as one reason the church wasn't able to survive.
"When all the Elks clubs and churches disappear, and all we have left are bars, I think we're going to be missing something," Brown said of Logan Square.
"There aren't a whole lot of other places, especially in this neighborhood, where it's getting pretty young, that bring people together" like the Logan Square Ward, he added.
But the church boundaries extend far past Logan Square. The boundaries are Addison Street to the north, the Eisenhower Expy. to the south, Ashland Avenue to the east and Harlem and Austin avenues to the west.
For that reason, it's hard for longtime congregant Bryan Robinson to blame Logan Square's changing demographics on the shutdown.
Robinson started going to the church back in 1995 with his mother and brother. The 29-year-old said the shutdown has more to do with the broader Mormon church's viability in Chicago.
"It's the nature of the membership in Chicago," Robinson said. "A lot of the members are not native to Chicago or even Illinois. So many of them are from the western states and do, for the most part, move back to those states where they originated from."
Still, Robinson, who's currently studying sociology at Southern Illinois University, said he felt bitter about the decision to shut down the church he had also come to call home.
"I think that some members got a better end of the deal than others. Obviously, for people who live in Logan Square it's going to be a lot easier for them to commute Downtown than it is for my mother who lives in the Austin neighborhood, or for people who live further south," he said.
In response, Jim Holbrook, the stake president who presided over the Logan Square Ward, along with 10 other churches in the area, said he's confident congregants will give each other rides so everyone can continue to worship.
"We have a very loving, caring group of congregants," Holbrook said.
The president also said the church is open to bringing back the Logan Square Ward in the future if congregants show enough interest.
"As you know, the Logan Square area is undergoing a renovation, so if we can be a part of that and carry the name proudly, we'd be happy to do that," he said.
As for the building, Holbrook said there are no plans to sell it anytime soon. The Spanish-speaking congregation is seeing "steady" attendance numbers and will continue to operate out of the building for as long as that continues, according to Holbrook.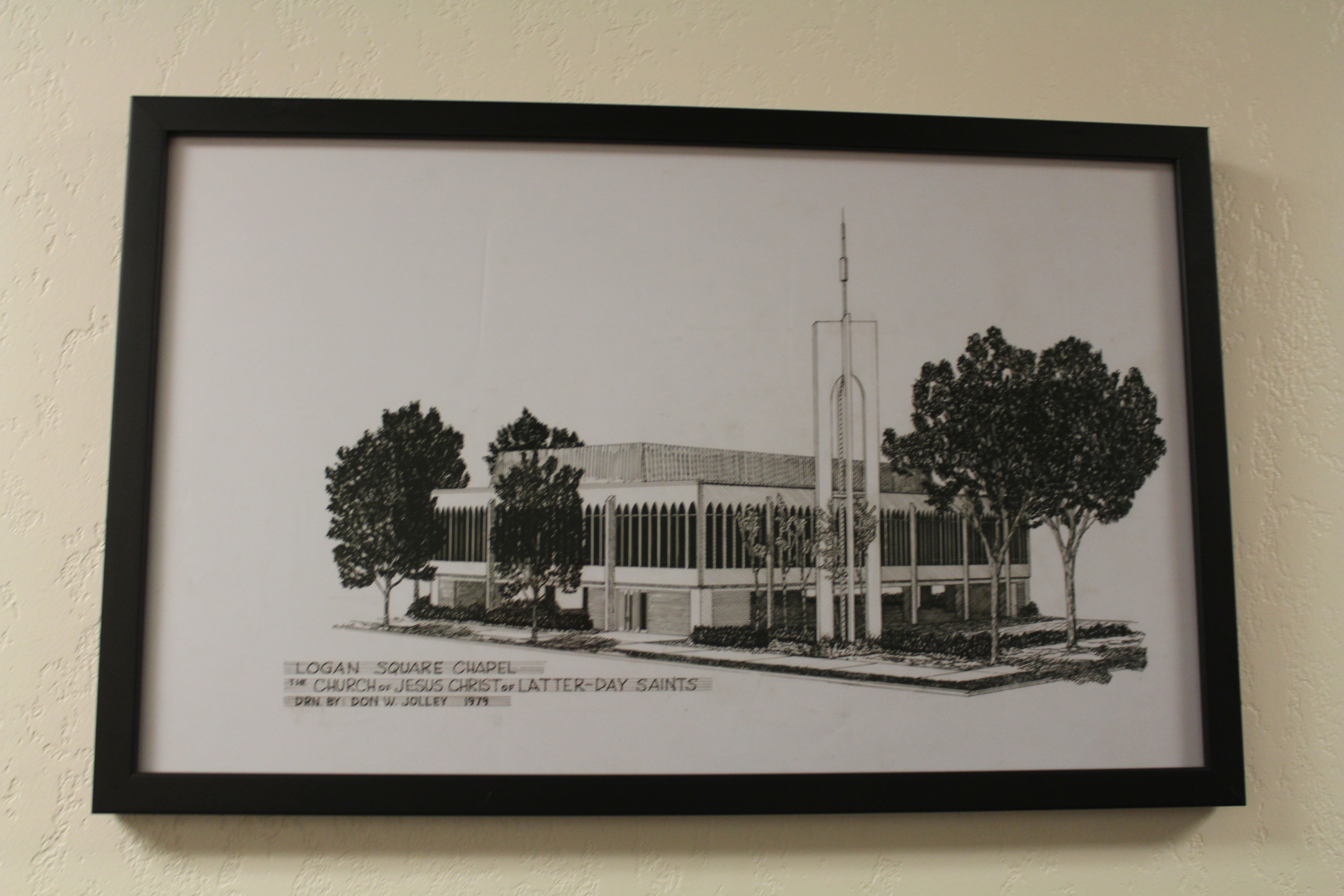 Do stories like this matter to you? Subscribe to Block Club Chicago. Every dime we make funds reporting from Chicago's neighborhoods.