DOWNTOWN — Four of the city's funniest drag queens headed to camp this summer for a new reality competition show.
The show, called "Camp Wannakiki," brings together campy drag queens to compete in summer-camp-themed challenges to win the title of "Ultimate Queen of Camp." Chicago queens Alexis Bevels, C'est Kevvie, Muffy Fishbasket and O'laysia Fempuss will be among the first season's competitors.
Think of it as "RuPaul's Drag Race" — but every queen is Bianca del Rio and they're firing off arrows.
"We wanted to produce a show that's more lighthearted and fun and focus more on the sorority of drag and sort of coming together in … that camp spirit you get when you go to camp as a kid," said Ashley Wright, who co-created the show with twin Brandon Wright.
Episodes will be available weekly on YouTube, but Mary's Attic, 5400 N. Clark St., is hosting a premiere party 8-10 p.m. Sunday where the first episode will be shown. There will be a $5 donation at the door to help pay for a second season of the show.
"The response has been overwhelmingly positive," Brandon Wright said. The two showed a rough cut of the first episode to a crowd and "people thought it was just hysterical. I think there's a lot of anticipation for it."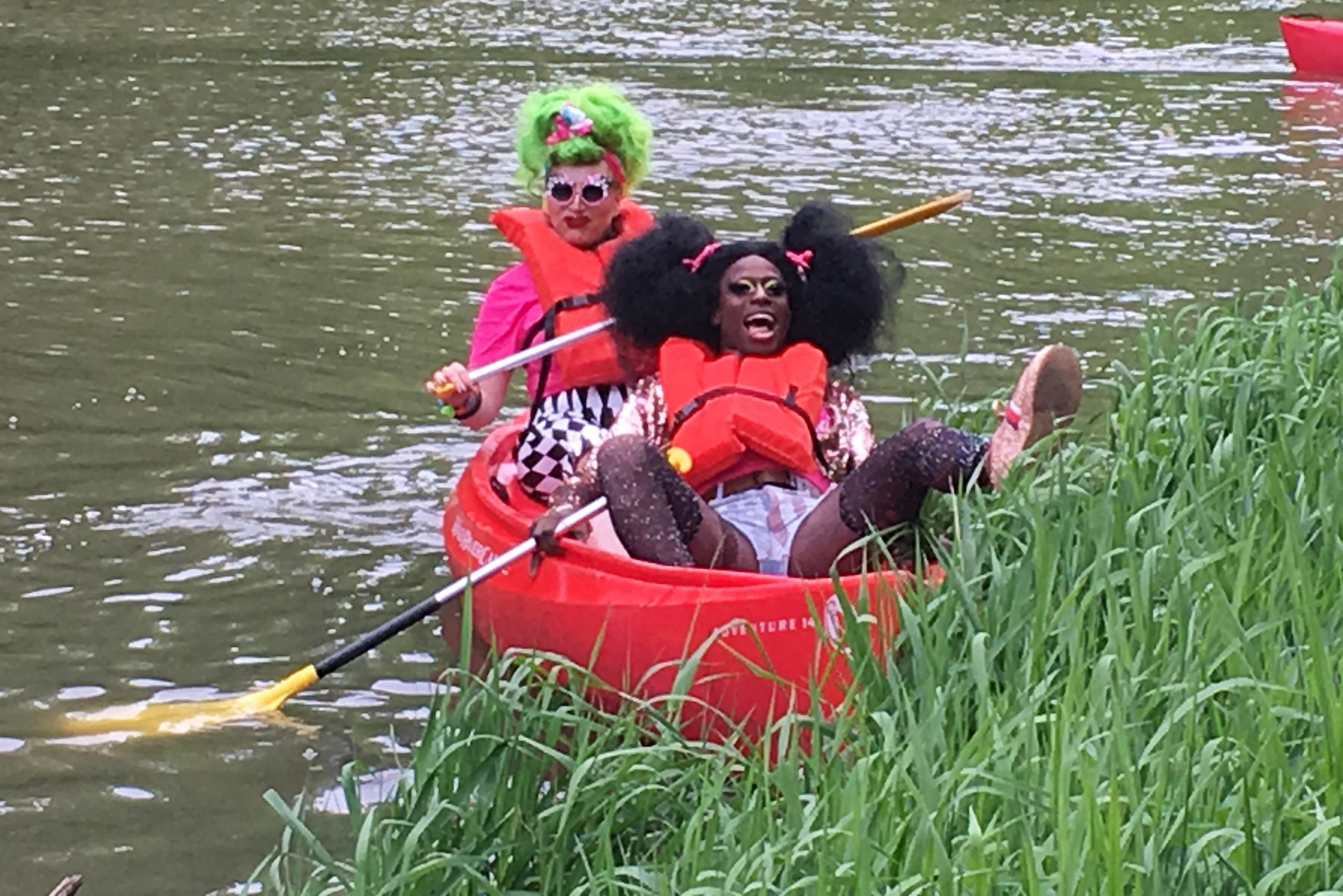 The Wrights, who co-own Hamburger Mary's, have had the idea for the show for years. They were inspired by "Drag Race," which has become a cultural phenomenon and airs on VH1, and "Dragula," a smaller-scale drag competition show that focuses on spooky and goth drag queens.
Seeing the attention "Drag Race" and "Dragula" queens got, the Wrights wondered if they couldn't carve out a space for "camp queens" — drag queens whose work is focused on humor.
"Wouldn't it be funny to have a show that features the campy queens, the funny queens, the comedy queens — as they're sometimes called?" the two thought, according to Ashley Wright. Their idea grew, and the two wondered, "Why don't we take these campy queens to a summer camp?"
After deciding to go through with the show this year, the brothers contacted summer camps so they could rent one for shooting. They also recruited comedy queens they knew of from the region, having decided to avoid an open casting call for the first season.
"I do think the fact that we're focusing on the campy queens is providing a niche that isn't filled by the other [competitions] out there," Ashley Wright said. "I've always had an affinity for campy queens. A lot of times, they're not taken seriously. They're seen as the opening acts for the more 'serious' drag queens, but these are professionals. They take their art seriously and they're definitely a part of the drag community that should be celebrated."
Bevels, who lives in Uptown but hosts bingo, sings and tells jokes at bars throughout the city, was "honored" to be asked to compete, she said. Bevels has performed as a drag queen since 2012.
Bevels and the other queens shared a cabin at the summer camp throughout the show's shoot, which took place mid- to late May. During the day, they competed in traditional summer camp activities, racing canoes or having archery competitions while in drag. There were nightly "talent shows" where the queens were given a theme and had to put together a look — makeup, hair and clothing — that fit it to win.
At the end of each night, the queens earned a badge — and the one who didn't was told to "take a hike" and was eliminated. The competitors were judged by queens Apple Brown Betty and Cherry Pi Sugarbaker (Ashley and Brandon Wright).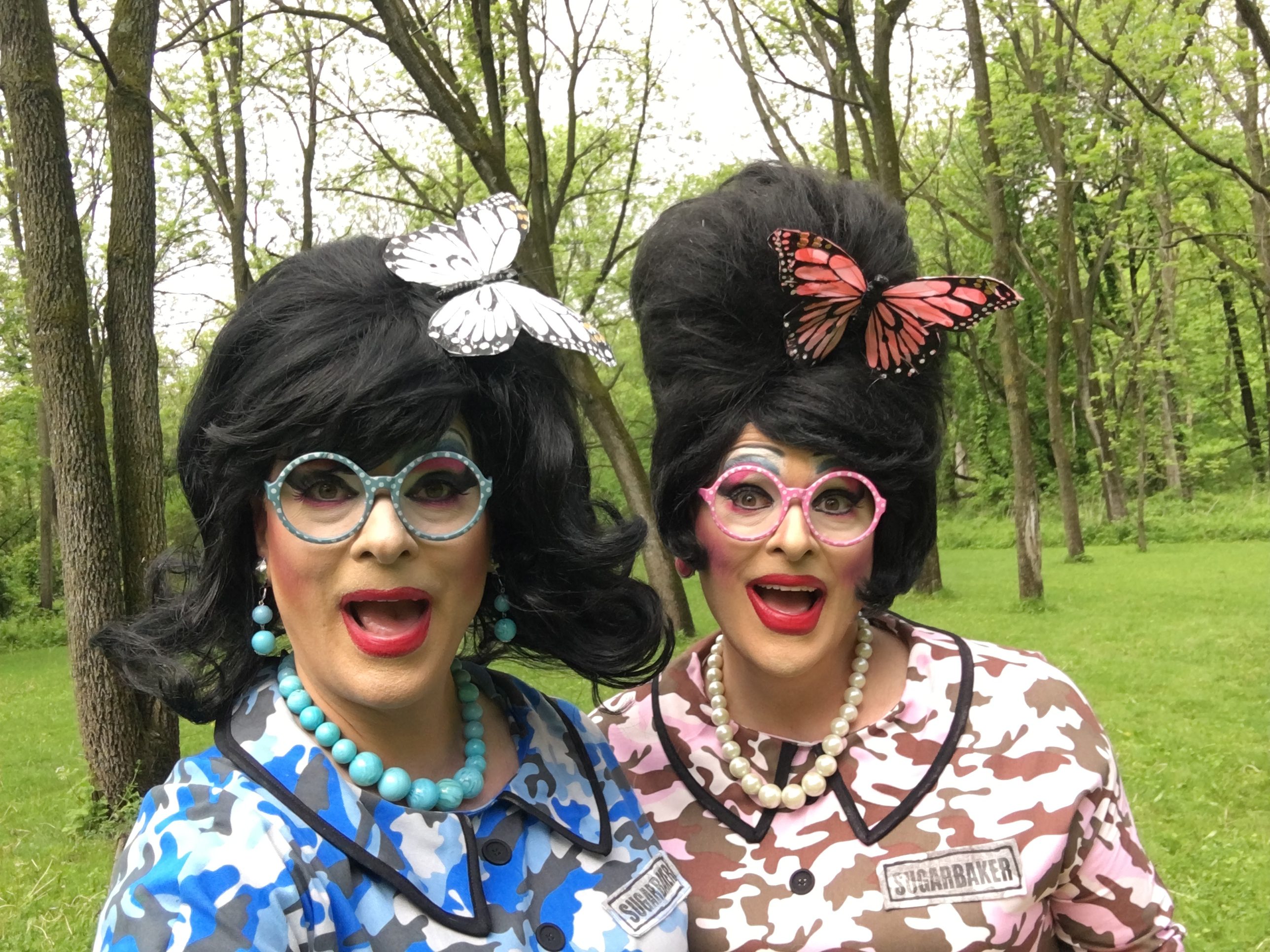 The competition brought the queens closer together, Bevels said, noting there was "no time for drama."
"I thought it was so fun, and I thought it was really fun to be doing it in drag because it's such a strange dichotomy," Bevels said. "This is definitely the perfect fit for me: outdoors, being in camp, being in nature, but also getting to be a glamorous, campy drag queen. I couldn't have asked for a better opportunity."
That doesn't mean it was easy: Bevels said she had to balance being funny with being a glamorous drag queen and with the physical activities they had to undertake. She also pressured herself to look as polished as possible in drag, as she hopes to become a full-time drag queen and wanted to look professional for the show's viewers.
"None of us had ever done anything like this before, but there are those other [shows] — like 'Drag Race' and 'Dragula' — so I felt a lot of pressure to have really amazing and polished looks," Bevels said. She realized "this will be the first time, really, I'm kind of in the public eye. I need to bring my A game."
But Bevels is excited to be a "pioneer" on the show as a first season competitor, and she hopes "Camp Wannakiki" can help more people learn about her drag so she can become a full-time queen.
"Camp Wannakiki" episodes will come out Tuesdays on YouTube, though they'll skip the Tuesday after Labor Day. Episodes will be shown several days early at Hamburger Mary's locations; at Mary's Attic, the episodes will be shown on Sundays and the Sugarbaker twins and the competing queens will be present to give live commentary of the episodes and for Q&As.
There will be six episodes of the show, and a finale will be filmed mid-September at Mary's Attic.
Scenes from "Camp Wannakiki's" first episode: