WICKER PARK — Happy Friday!
Here are a few ideas for things to do in Wicker Park, Bucktown and West Town this weekend.
Street Party With Good Beer. West Town's brewery district hosts Dancing in the Streets, a festival with live jam bands, local makers and locally-brewed craft beer. Entry is a suggested $5 donation, from 2-10 p.m. Saturday and Sunday, in the 1700 block of West Hubbard Street between Paulina and Wood.
Poolside Happy Hour. Cabana Club, The Robey's rooftop bar, offers $10 frozen cocktails (normally $14) and half-priced beer and wine during its happy hour. Friday's the last weekday chance to maximize the discount — combined with skyline views and a dipping pool (open to the public). The happy hour runs from 4- 7 p.m. Monday-Friday, 2018 W. North Ave., 6th floor rooftop.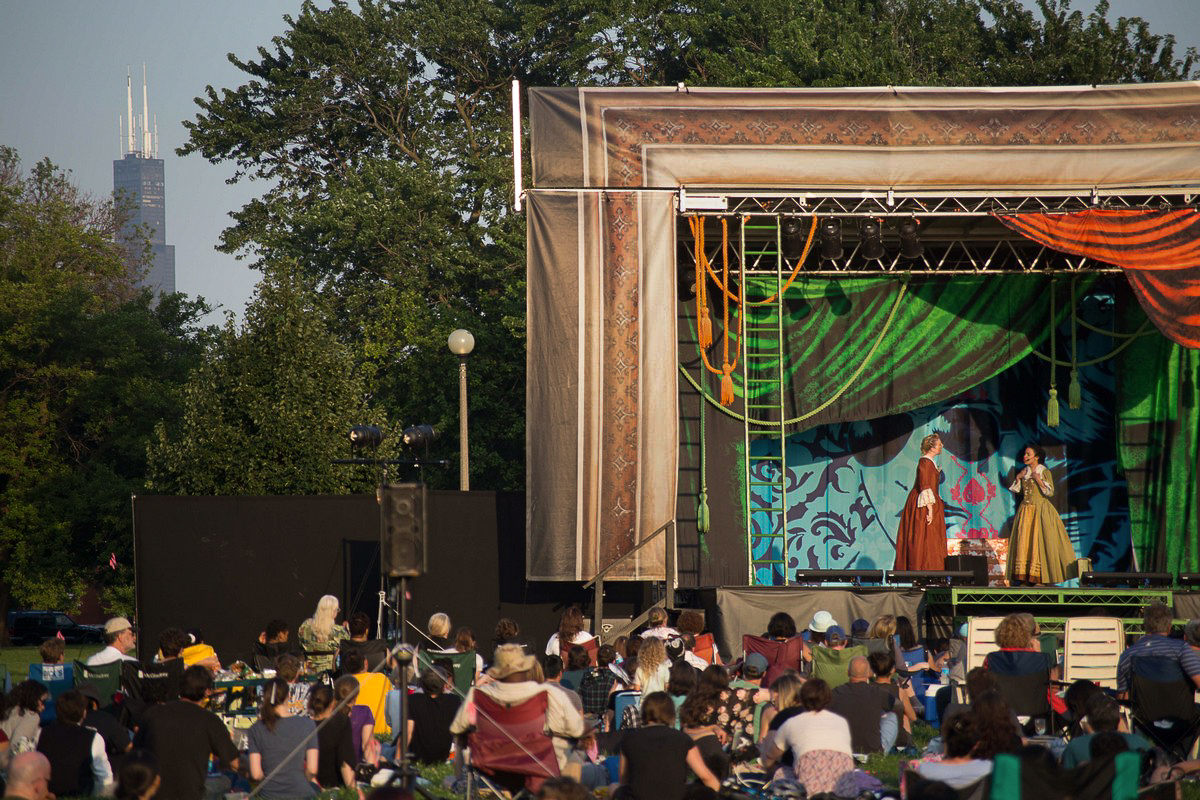 Shakespeare Plus Discounted Hot Dogs. A "Midsummer Night's Dream" pops by Eckhart Park as part of Chicago Shakespeare in The Parks. Founder/artistic director Barbara Gaines' adaption of the comedy classic lasts 75 minutes, and it's performed on a large stage aboard a specially equipped truck. (Too tired to pack a picnic basket? Vienna Beef Hot dog stand Kim & Carlo's sells buy-one-get-one half-off hot dogs on Fridays at the park entrance). The play is free, and begins at 6:30 p.m., 1330 W. Chicago Ave.
Go Art Hopping. It's the "first Friday" of the month, so that means galleries around the city will host new exhibits. Dozens of studios in Wicker Park's Flat Iron Arts building will be open from 6 – 10 p.m. Friday, 1579 N. Milwaukee Ave. In Ukrainian Village, the Ukrainian Institute of Modern Art will celebrate its 45th anniversary with an opening reception for Lions: Founding Years of UIMA in Chicago, from 6 -9 p.m. Friday, 2320 W. Chicago Ave.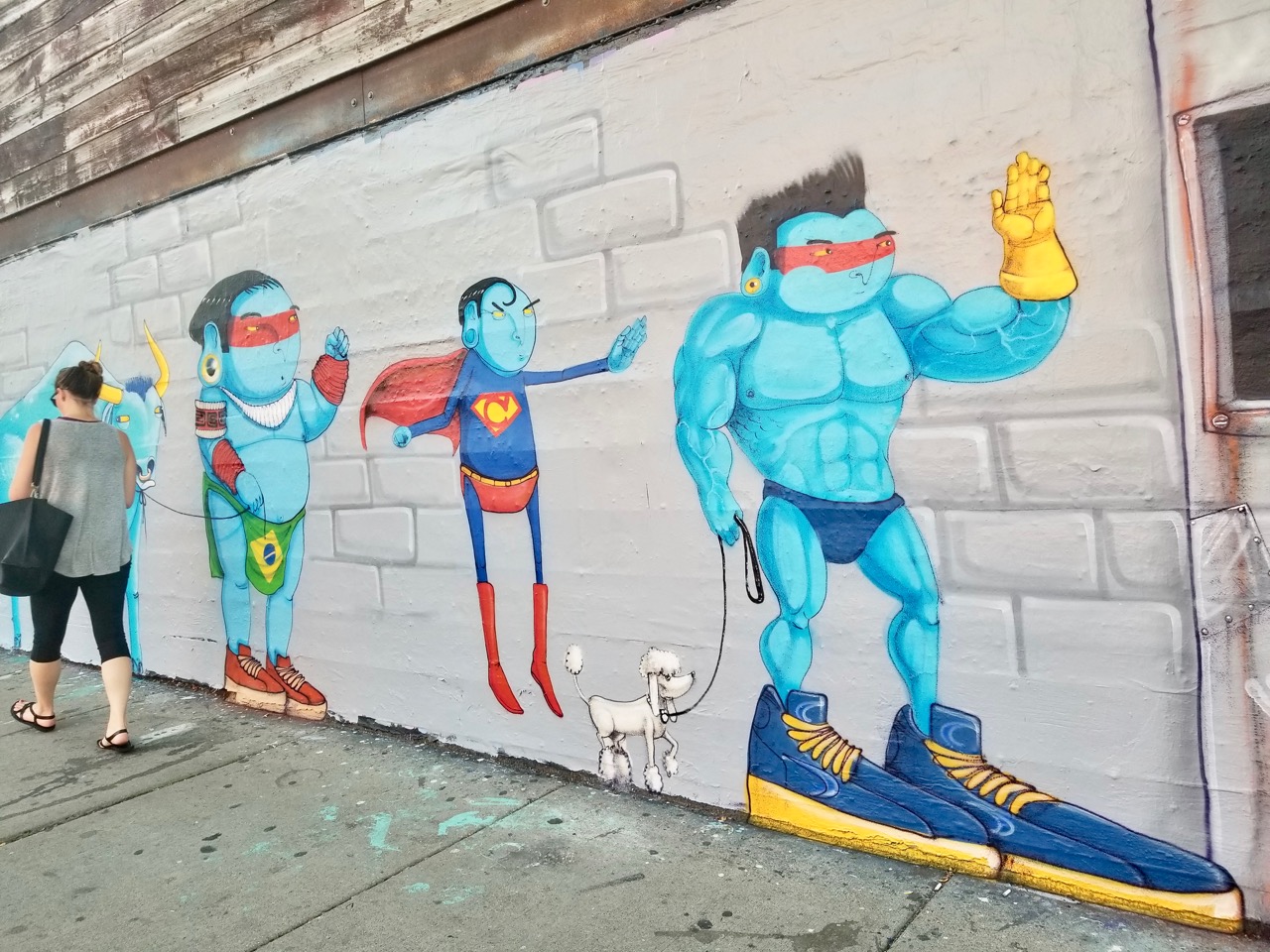 'Cranio Jungle' Art Show. Brazilian street artist Fabio de Oliveira Parnaiba, who goes by the name Cranio ("skull"), has been busy creating new murals all over the city and just completed a whimsical wall at The Violet Hour. In his first solo exhibition in Chicago, the artist will feature "an all new collection of paintings and drawings," according to Vertical Gallery. An opening reception runs from 6-10 p.m. Saturday, the exhibit hangs until Aug. 28, 1016 N. Western Ave.
Meet Bucktown Neighbors. There are 4,169 members of a popular Bucktown neighborhood watch page on Facebook, which has helped neighbors to virtually unite—  but not necessarily in real life (IRL). A free summer social is scheduled for 1-3 pm. Saturday at Bucktown Pub, 1658 W. Cortland St.
Namaste In The Park. Pop by the field near the fountain in Wicker Park's namesake park for free yoga led by instructors from Nature Yoga and then explore the adjacent market offering fresh produce, bagels, coffee, doughnuts, flowers and more. Yoga run from 9-9:45 a.m.; the market is from 8 a.m.- 2 p.m. Sunday, 1425 N. Damen Ave.