LOGAN SQUARE — Mini Mott, from the owners of the popular Mott Street, opens Tuesday in Logan Square, serving up a Korean-American food menu of burgers, wings and ice cream.
Mini Mott takes over the former home of Jam at 3057 W. Logan Boulevard. It opens to the public at 11 a.m. Tuesday.
Folks can expect a limited menu of American food classics with a Korean twist, like Mott Street's signature burgers, soy-glazed wings, garlic confit fries and Osmanthus vanilla ice cream. Ice cream will be served a few different ways: in a traditional cone, in a shake and in a Japanese fish-shaped cone, called Taiyaki. A small selection of beer and spirits rounds out the menu.
Think of Mini Mott as the casual little sister to Mott Street, at 1401 N. Ashland Ave., which serves elevated Korean-American fare.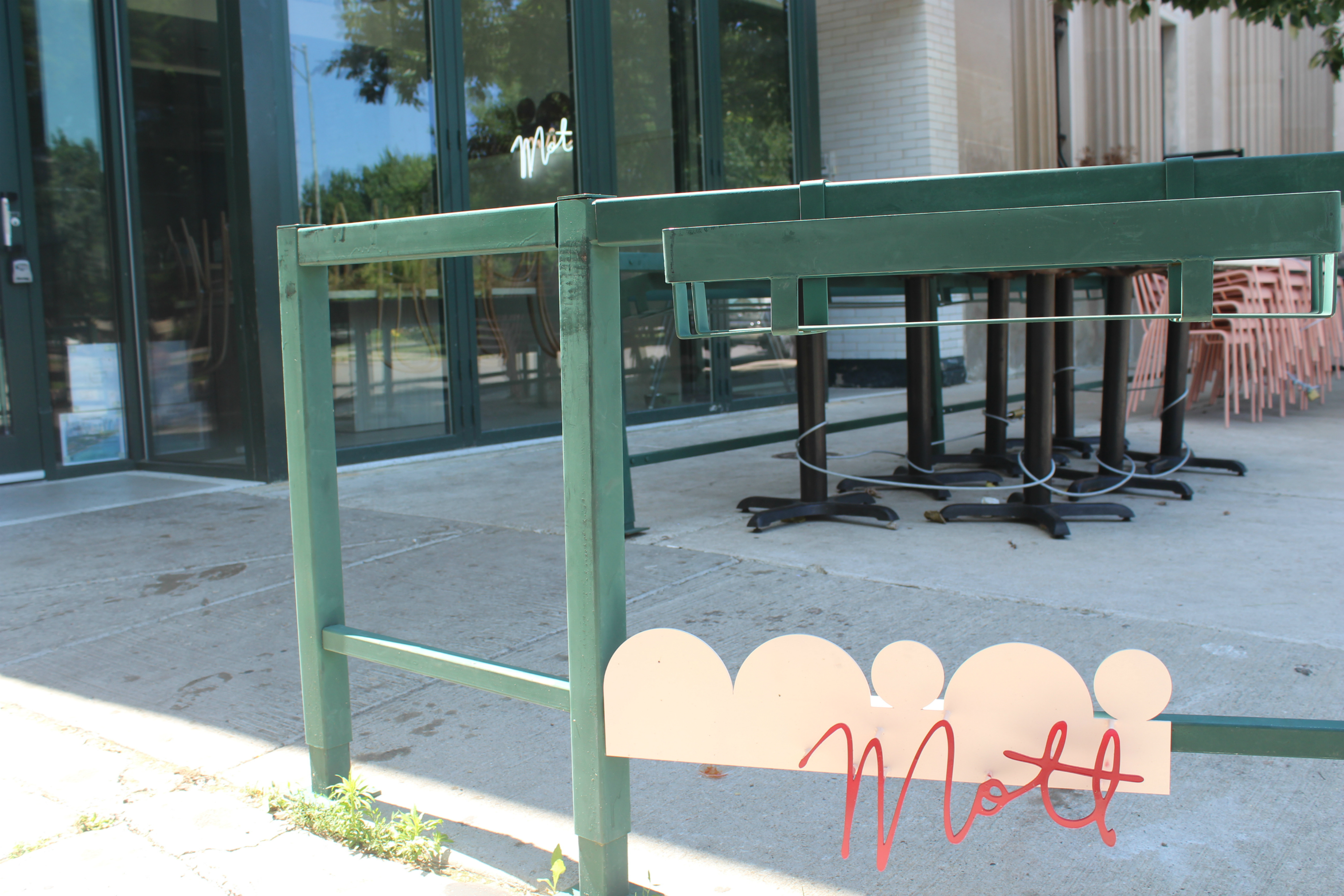 The Mott Street burger is really what drove chef Edward Kim and his sister, Vicki Kim, to open the Logan Square spot.
Edward Kim told the Tribune that he hadn't considered making a burger until Eater Chicago challenged him to make one in 2015. What he came up with — a double-stacked burger made with American cheese, sweet potato strings, jalapeno pickles, hoisin aioli and miso butter — was a huge hit among diners.
Adding to its cachet, the brother-and-sister team only served the burger until 7 p.m. in the dining room, so diners were left scrambling for a chance to try it. At Mini Mott, however, the burger is the star.
"With the influx and demand, it made sense for us to open a burger joint," Edward Kim told the Tribune. "It seems like people want it, so it would be silly for us not to give the people what they want."
The owners didn't immediately respond to requests for comment.
Before Mini Mott, Jam had called the Logan Square location home for five years. The brunch favorite moved to the former Yusho spot after a rent dispute with the building's landlord.
Mini Mott will be open 11 a.m. – 10 p.m. on weekdays and 10 a.m. – midnight on weekends.