LOGAN SQUARE — Sweet Rice, an offshoot of North Center's popular Sticky Rice — at the border of Wicker Park, Bucktown and Logan Square — has closed. And the busy Snappy Mobil gas station next to the restaurant is next, its manager confirmed on Monday.
The closures come as the Western Avenue strip mall next to The 606 undergoes new ownership. Developer Mitch Goltz, who has a contract to buy the mall and gas station, wants to demolish the mall and replace it with a seven-story, 123-unit apartment building. 
RELATED: 606 Apartment Plan Shrinks, But Neighbors Still Worry About Packed Trains, Lack Of Parking  
A note in the window of Sweet Rice at 1746 N. Western Ave. said Sunday was its last day of business. Sweet Rice's owners, who initially opened as Sticky Rice Chiang Mai in 2014 before rebranding, blamed the closure on "a new development at this property" and called the situation "extremely heartbreaking."
While Sweet Rice will not relocate, its owners plan to open a small siapao (Thai steamed bun shop) inside the nearby CTA Western Blue Line station, 1900 N. Western Ave. That venture should be open in August or September, according to the sign in the window. Eater first reported the Sweet Rice closure early Monday.
Alpesh Patel, general manager of Snappy Mobil Gas Station, 1750 N. Western Ave., said on Monday that the gas station will be closing soon but he's not sure when. Last week, the car wash next to the gas station (which is run by a different company), closed for good.
"I think we will be here until January 1 but I don't believe the landlord," Patel said.
Reached on Monday, Goltz said he does not own the mall yet. When asked if Snappy Mobil will be staying open until January 1s, Goltz said he believes the gas station will close in the fall and not in January.
Snappy Mobil opened 15 years ago, Patel said.
"We are sad, it was a long time. They did not give us enough time. We have no choice to stay. The new landlord is making apartments," Patel said.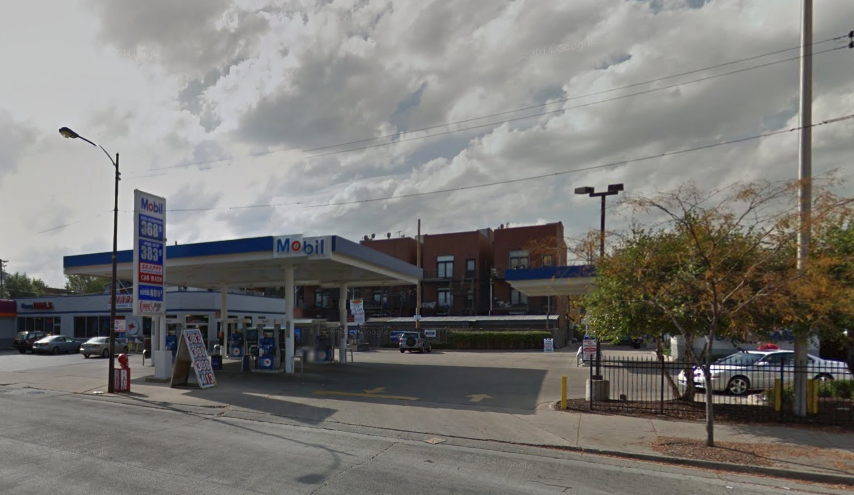 Jimmy Nails, a nail salon next to the gas station and the third tenant in the strip mall, received notice yesterday that it will need to leave, according to Patel.
Though a sign at Jimmy Nails indicated it is open on Mondays, the door was locked on Monday afternoon and a voicemail was not returned, so it's unclear when Jimmy Nails is closing.
The city's Plan Commission plans to hold a public hearing on July 19 to discuss the apartment plan, which would require a zoning change. Ald. Joe Moreno (1st) has not said yet whether he will support the zoning change.
Moreno's office held its second community meeting on the project at the end of June. There, Goltz and his team, as well as Moreno's staffer, Raymond Valadez, said the project is still a few steps from final approval.