Block Club Chicago Home
Featured Stories

Tune in to our live interview series with the candidates vying for Chicago's top job: mayor. Our interviews will be hosted by Tribune contributing columnist and ABC7 political analyst Laura Washington.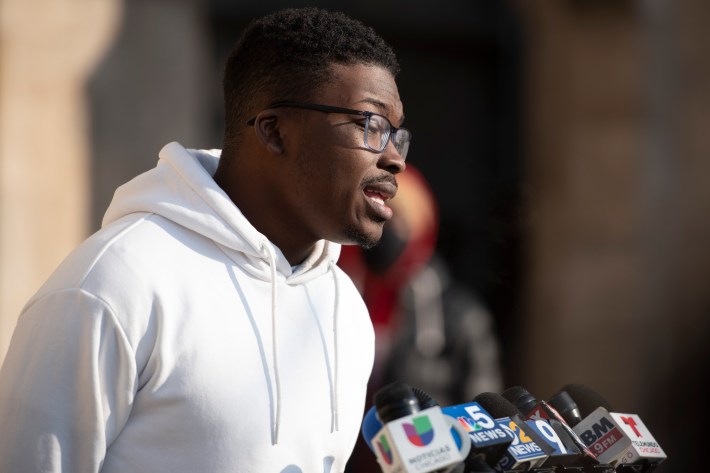 Ja'Mal Green
5-6 p.m. Jan. 30
The youngest candidate in the field, Ja'Mal Green is a fixture as an activist who has led protests against police in the McDonald case and other issues of police misconduct.
Kam Buckner
2:30-3:30 p.m. Feb. 2
State Rep. Kam Buckner, whose district stretches from the Gold Coast to the Southeast Side, is a native South Sider who grew up in Washington Heights and Roseland.
Roderick Sawyer
2:30-3:30 p.m. Feb. 3
Ald. Roderick Sawyer (6th) — who has represented parts of Chatham, Englewood and West Englewood since 2011 — helped found the City Council Progressive Reform Caucus.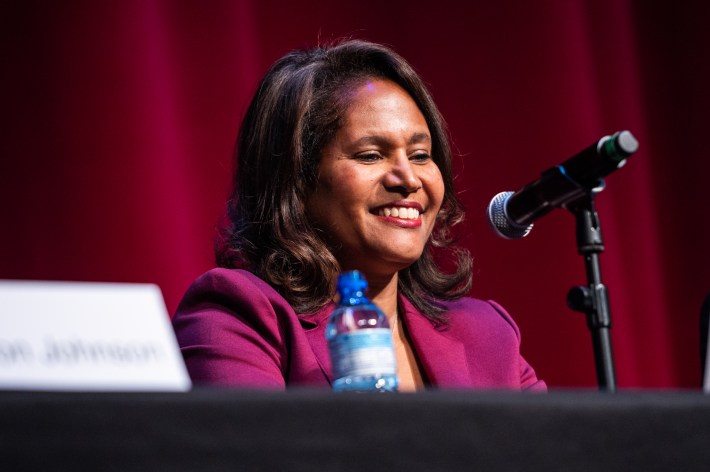 Sophia King
2:30-3:30 p.m. Feb. 6
Ald. Sophia King (4th) has represented Kenwood, Oakland and parts of Bronzeville since 2016, and she was a leading proponent of the Empower Communities for Public Safety community police oversight ordinance.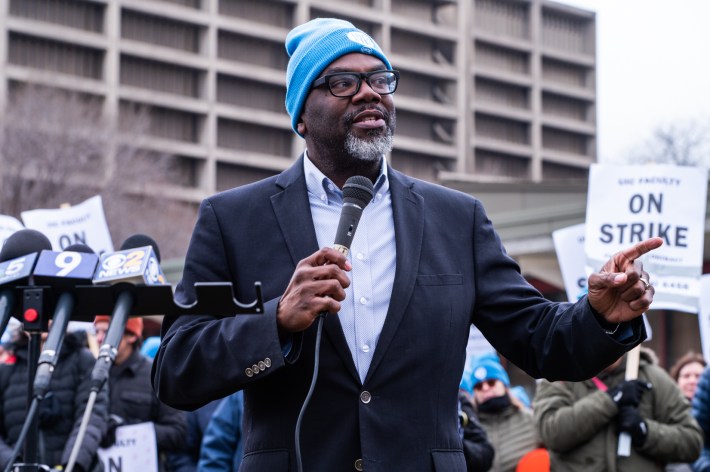 Brandon Johnson
2:30-3:30 p.m. Feb. 7
County Commissioner Brandon Johnson is a Chicago Teachers Union organizer and middle school teacher who has pushed for more investment into health care, restorative justice and job creation.
Jesús "Chuy" García
Lori Lightfoot
Paul Vallas
Willie Wilson 
Laura S. Washington is a Chicago Tribune contributing columnist and political analyst for ABC7. She brings more than two decades of experience as a multimedia journalist and nonprofit professional specializing in African-American affairs, local and national politics, race and social justice.
Washington's journalism and commentary has been widely featured in the national media, including The Associated Press, The New York Times, NBC Nightly News, CNN, MNSBC, the PBS News Hour and the BBC. Laura also serves as a member of Block Club Chicago's Board of Directors. Read more here.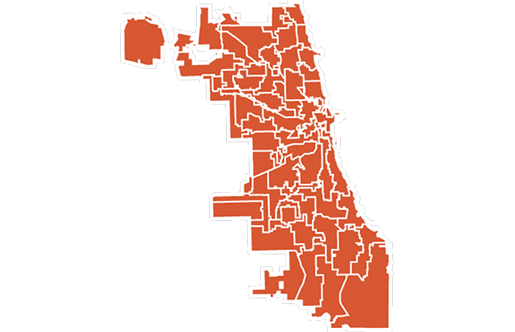 Find Your Ward
The city's ward boundaries changed in 2022. Check which ward you're in and which race you're voting on: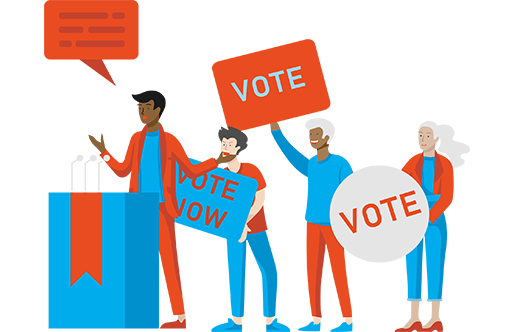 Now Go Vote