ENGLEWOOD — Kennedy-King College President Dr. Katonja Webb-Walker remembers when Sikia Restaurant was a vibrant and thriving place. 
For nearly a decade, Sikia served Englewood neighbors lunch prepared by culinary students in Kennedy-King College's restaurant service class. The fine dining, white tablecloth space at 740 W. 63rd St. was the only sit-down restaurant outside of fast food joints in the community.
In 2020, Sikia, like all restaurants, closed its doors to neighbors. It's stayed that way for the last three years. 
Now, leaders at the city college are jump-starting efforts to bring back the only sit-down dining option for the neighborhood.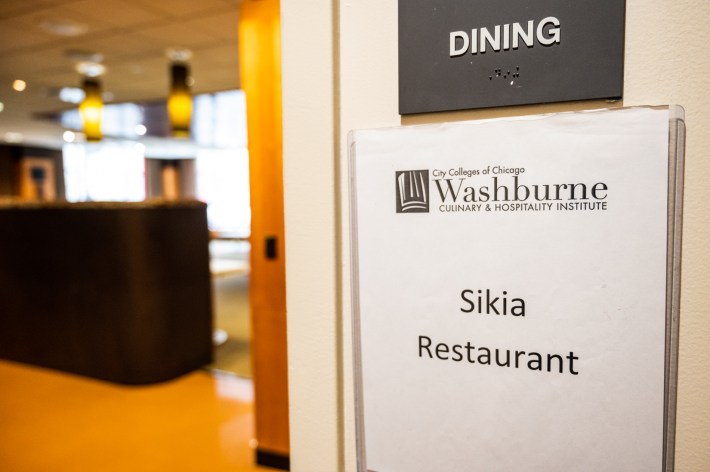 Kennedy-King received a historic $5 million grant from philanthropist MacKenzie Scott in 2021. About $500,000 of that lump sum will go towards refreshing the restaurant, said Jewel Mideau, executive dean at the college's Washburne Culinary and Hospitality Institute. 
Sikia will host a luncheon 11:30 a.m.-1:30 p.m. Nov. 15, where students will serve food, and neighbors can share their vision for the space, Mideau said.
Leaders at the college will then close the restaurant's doors again, refresh the space using neighbors' input and reopen the renovated Sikia in fall 2024, Mideau said. The goal is to provide a service to Englewood residents that reflects their desires for the community, Webb-Walker said.
"I want to recapture some of that energy Sikia had when it was vibrant and thriving," Webb-Walker said. "I want Englewood to have another fine dining, white tablecloth establishment where people can come to meet and greet and have a good time."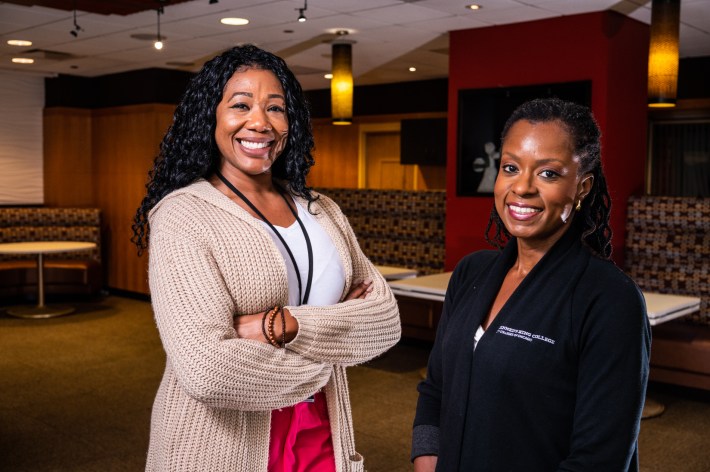 'It's Going To Take An Entire Team To Get This Done'
Mideau has a 19-page document plastered with pictures and ideas she has for the new Sikia, she said. 
She'll sometimes bring her computer to the dark, carpeted 4,000-square-foot space and jot down what art she'd add to the walls or types of tables she could envision families gathering around, Mideau said. 
"This is my playground," Mideau said. "I love what I do, so being able to bring something back to the community that people are excited about is amazing. This is an opportunity to be a part of something that is history. This is culture for Englewood and Kennedy-King."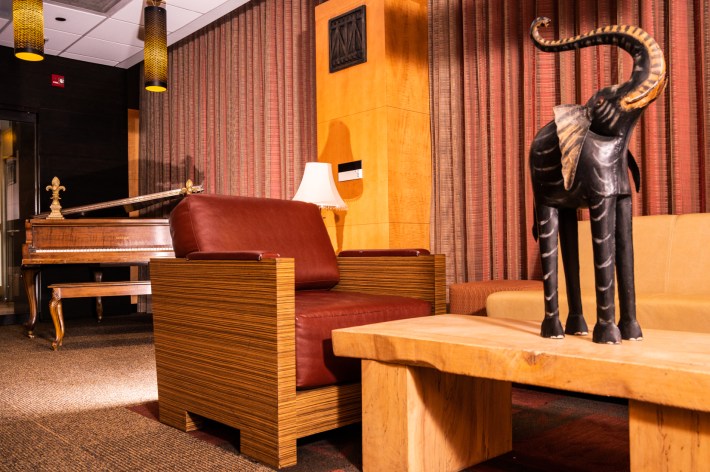 Mideau joined Kennedy-King in July from Pima Community College in Arizona. She worked in the blazing desert heat as the academic dean of hospitality leadership and transformed the school's cafeteria into a community-serving, student-run restaurant "from scratch," she said. 
As the executive dean at the Washburne Culinary and Hospitality Institute at Kennedy-King, Mideau oversees the academic and enterprise sides of the college, she said. 
It's her job to reimagine the new Sikia restaurant, Mideau said. She then shares her suggestions with Lylyana Fowlie, director of capital planning and construction at City Colleges of Chicago, who works with vendors to discuss what is and isn't feasible, Mideau said. 
"I'm a bouncer like Tigger running around the college," Mideau said. "Everyone is telling me to wait, slow down. I will never stop the train. I'll slow it down enough for you to jump off safely. I feel honored and privileged to be the person who sits here to be able to lead the efforts. It's going to take an entire team to get this done."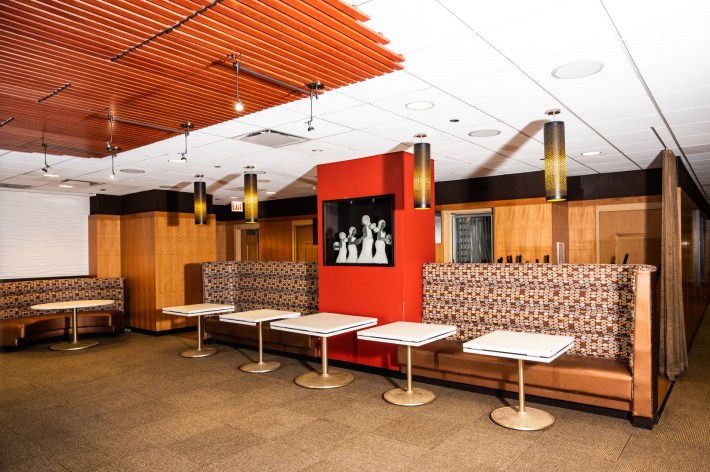 Mideau wants to give Sikia a "facelift" and "brighten up the place," she said. 
That entails stripping the carpet to add hardwood floors, refreshing the furniture, removing the dark curtains, fixing spotty lighting and adding colorful artwork to the walls, Mideau said. 
The aim is to "bring in some new life and light," Mideau said.
"We want to reenergize the space so that once we do reopen, it's something that the community will look at and go, 'Wow, this isn't the Sikia we remember,'" Mideau said. "It'll still be our original, loved Sikia, but it will be in a fresher capacity. "
'A Farewell And Hello'
Neighbors' input is a pivotal puzzle piece to unlocking the best version of a reimagined Sikia.
Reopening Sikia is a "significant deal that we would like to have our entire community be a part of and empowered and engaged in," Mideau said. 
Rather than just reopening the restaurant's doors in a year, "we want to engage the community from the beginning so they know they have a part in this, too," Mideau said. 
November's luncheon will be "a farewell and hello" simultaneously, Mideau said. Neighbors will get a first look at proposed renderings of the space and can share feedback "in real-time," Mideau said. 
The luncheon will be invite-only, but the college plans to invite a mix of neighbors, current students, alumni, advisory members, community organizations and local leaders, Mideau said. Sikia's capacity is about 70 people. 
Immediately following the luncheon, leaders will shut Sikia's doors again and begin revamping the space, Mideau said. 
With a $500,000 budget, the college might not be able to incorporate every neighbor's suggestion into the final design, but they'll try their best, Mideau said. 
"The goal is for people to know they were heard and they matter," Mideau said. "This restaurant is not just for students to learn how to cook, serve and run a business — it's to service our community."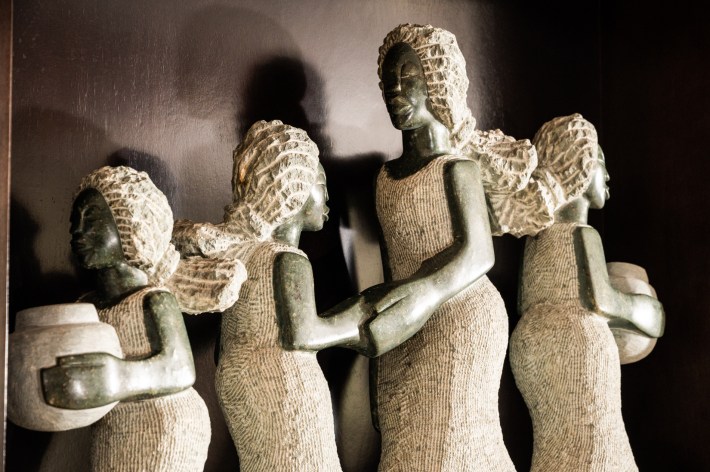 When Sikia reopens after the refresh, "the goal is to serve lunch three days a week and dinner twice a week," Mideau said. 
It'll be a change-of-pace for the restaurant, which was only open 11 a.m. 1 p.m. three days a week before the pandemic. 
Sikia will still have the same affordable prices, Mideau said. She's working with the restaurant's head chef to create a "versatile space" where families can "enjoy a three-course dining experience and a burger and fries" depending on their mood, Mideau said. 
The college also hopes to forge a connection with Sikia and the new Center of Equity for Creative Arts, Webb-Walker said. 
The restaurant could host jazz concerts while neighbors dine, Webb-Walker said. Neighbors could catch a new flick at the college's theater before enjoying a nice dinner, Webb-Walker said. 
"When you look out the window and see the intersection of 63rd and Halsted, there's so much potential, and there's a lot of that we had at one point that we can recapture," Webb-Walker said. "But I also think we can leverage it.
"A lot of people talk about Kennedy-King as a hidden gem, and I look forward to the day — and I think it's coming very soon — where we're just a gem."
Watch our "On The Block" TV show on The U, CW26 and MeTV.
Listen to "It's All Good: A Block Club Chicago Podcast":