ROSELAND — The Cook County Public Defender is opening a legal services center on the Far South Side, and local residents have played a key role in bringing the resources they need to their neighborhood.
The Freedom Defense Center of Roseland is set to open in early 2024, offering legal representation, education and case management services to neighborhood residents.
One or two public defenders and a social worker will have offices at the center when it launches, officials said. The center will also offer mental health support, connections to community groups offering housing and other wraparound services and an artist-in-residence, among other programs.
The legal services available in Roseland are slim, while the community has been severely impacted by gun violence, policing and the COVID-19 pandemic, said Emmanuel Andre, deputy of policy and strategic litigation at the public defender's office.
Given those factors, "we wanted to be very intentional" in locating the center in Roseland, Andre said. The public defender's services are available to all, but the center will prioritize residents of the greater Roseland area, he said.
There are few similar examples of "freedom defense centers" developed in collaboration with nearby residents, Andre said.
However, the nonprofit Bronx Defenders in New York City served as "somewhat of a model," and the Moran Center for Youth Advocacy in north suburban Evanston similarly aims to divert neighbors from the legal system, he said.
Several kickoff events will be held for Roseland residents ahead of the center's opening, including a "know your rights" invite-only camp for neighborhood youth Saturday. An intergenerational event with music and food will follow later this year.
This weekend's camp will include sessions on illegal versus legal searches, group crimes and accountability, self-defense and more. Juke artist Big Daddy Deja and Cook County Public Defender Sharone Mitchell will also judge a justice-themed rap battle among the attendees.
The sessions are meant to give young people — particularly those at risk of being victims or perpetrators of gun violence — knowledge on "how to interact with police," said April Preyar, an attorney and former public defender.
Organizers hope to draw 50 young people to the event, and are working with Roseland violence interruption groups to recruit participants, they said.
"We see how 15-year-old kids are vilified in the classrooms, how 16-year-old girls are body-slammed by cops and treated like grown men," Preyar said. "We want to teach teens what their rights are and how to protect themselves."
The camp can give youth "a better chance at a fair fight" if they're ever stopped by police or facing criminal charges, said Steven Gates, the CEO and founder of the Reimagining Roseland Community Collective.
"Chicago is notorious for wrongfully convicting folks, pinning murders [on people], for torture chambers," Gates said. "We won't stand for that any longer."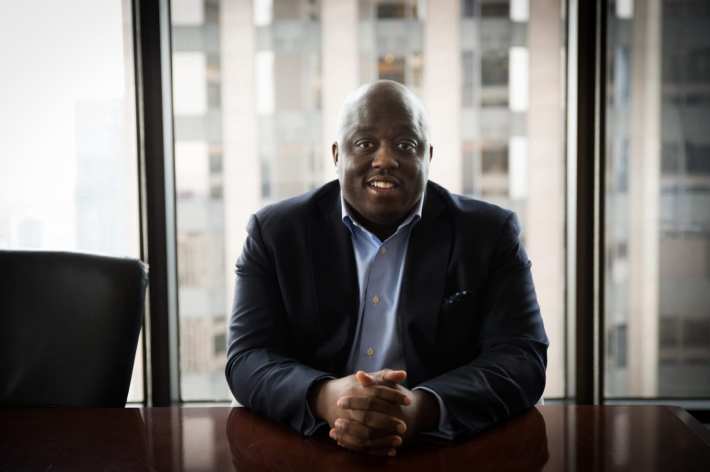 The center's rollout has been guided by two "planning circles" who advise the public defender's office on "everything from the name of the center, to its mission, to its location, to the cases it will take on and the services that it will provide," Andre said.
One "outside" circle is made up of Roseland community leaders like Gates, a lifelong neighborhood resident, while people incarcerated at Cook County Jail make up the "inside" circle.
Gates has participated in monthly meetings all year, focusing on advocating for "the young folks and families that I work with" and improving relationships between the public defender's office and Roseland neighbors, he said.
Alongside schools, banks and a host of other institutions, the legal system has "contributed to a slow, steady decline of the community that I love so much," Gates said.
Roseland residents have often felt like "just another case," rather than "a whole human being," in dealing with public defender's office, he said.
"The history between the public defender's office and communities like Roseland all around the city is poor," Gates said. "That's because we always haven't had a voice. We've always been shepherded around like numbers."
With its services and its collaborations with Roseland residents, the Freedom Defense Center can be a step toward changing that, Gates said.
With the "inside" circle, "we want to uplift the voices of folks who have been incarcerated and are fighting for their lives," Gates said.
Members of both planning circles and other neighbors will work to hold the public defender's office accountable, Gates said. He'll continue pushing for needed resources that may not be at the center upon launch, like a trauma-informed resource hub, he said.
"I want to make sure the public defender's center doesn't do us like other institutions and organizations: Making broad and bold promises, and leaving us high and dry once the initiative is over, once the dollars run out, a quota is met or an agenda item is checked off," Gates said.
"We're not looking for saviors," he said. "We're looking for resources and opportunities so we can remove barriers … focus on education and [bring in] all the things that make communities thrive and hope."
Once the Roseland freedom defense center is up and running, a second center is planned for a West Side neighborhood yet to be determined, officials said.
Watch our "On The Block" TV show on The U, CW26 and MeTV.
Listen to "It's All Good: A Block Club Chicago Podcast":