ANDERSONVILLE — A LGBTQ+-owned stationery shop stocked with everything you need to write and send old-fashioned letters is now open in Andersonville.
Paper & Pencil, 1480 W. Berwyn Ave., held its grand opening May 20. The store, owned by Andersonville couple Eric Campbell and Tyler McCall, sells writing utensils, journals, notebooks, notecards, washi tape, paperclips, page flags, glue and more.
Most of the products are American-made and sourced from women- or LGBTQ+-owned brands.
"We're focusing on a few of our favorite things," McCall said. "So, gay things, Chicago things and cannabis things."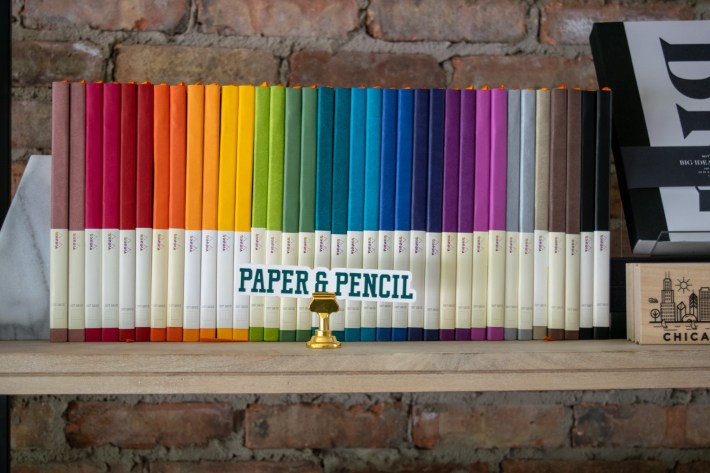 You're not likely to find Paper & Pencil's products anywhere else in the neighborhood. McCall and Campbell have worked hard to curate a selection that's different from stores like Foursided and Enjoy. The two don't want to step on any toes or take business from those already established — and "incredible" — shops, they said.
The community has already shown "much support and excitement," said Campbell, sharing a story of a woman who walked in to browse before the store had even opened.
Opening a stationery shop has been a lifelong dream for McCall, an entrepreneur, and Campbell, who worked in the service industry. The couple started tossing around ideas for it in spring 2022.
"We talked about it, and [Tyler] was secretly sourcing products and looking at things," Campbell said. "We lightly started looking around at what storefronts are available in the neighborhood, just play-talking, and then it started becoming real. It all just started to come together, and then we got here where we're like, 'Oh … I guess we're doing it!'"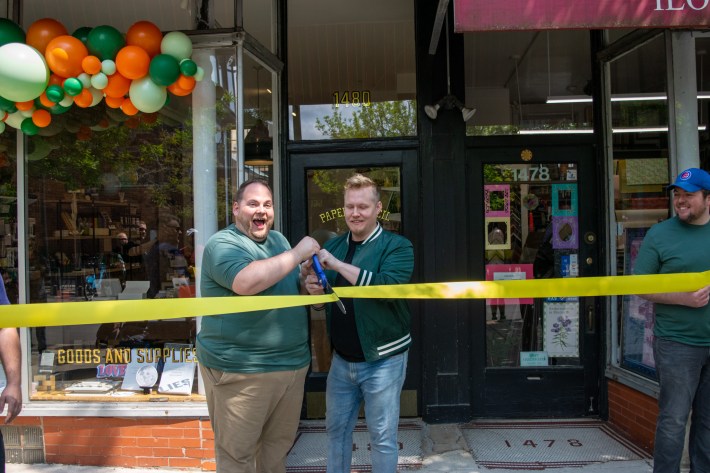 The location of the store is just as important as the store itself, McCall and Campbell said. It's a way to further put down roots in a community the two love so much.
"We've lived here since 2017," McCall said. "When we chose to move to Chicago from North Carolina, we didn't choose to move to Chicago — we chose to move to Andersonville.
"We care so much about this neighborhood and love it so much that opening a business in this neighborhood just feels like the next step to further invest in this community."
The two are excited to run a local, independent shop — and to be a LGBTQ+-owned business not just in the neighborhood, but in the stationery industry.
"The more I've learned about [the stationery industry] over the past year, there's not a ton of LGBTQ representation in that world, and definitely not a lot of gay male representation," McCall said. "Most of the brands are women-owned. We're excited to carry those brands, but we're also thinking to the future about what we can do at Paper & Pencil to be a part of that community as queer men, and to have some of those stories and ideas represented."
Together, they hope Paper & Pencil will instill into customers an appreciation for handwritten letters. People have a desire to connect now more than ever, and sending snail mail is one way to do that, McCall said.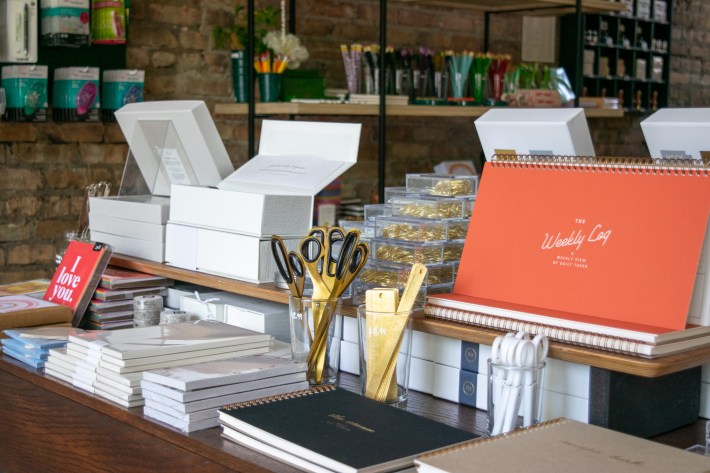 "There's something so special about taking the time to write [things] down, and we want to give people lots of cute and beautiful tools and supplies to do that," McCall said.
Paper & Pencil doesn't have an online shop yet, but McCall and Campbell plan to add it eventually.
Paper & Pencil is open 11 a.m.-5 p.m. Wednesday-Sunday.
Watch our "On The Block" TV show on The U, CW26 and MeTV.
Listen to "It's All Good: A Block Club Chicago Podcast":