NORTH LAWNDALE — Seven challengers are running to unseat 24th Ward Ald. Monique Scott, who is seeking her first full term on City Council.
Vetress Boyce, Drewone Goldsmith, Traci "Treasure" Johnson, Larry Nelson, Creative Scott, Edward Ward and Luther Woodruff are in the race alongside Scott for the seat representing North Lawndale and a slice of Little Village.
Scott was appointed in June, taking over for her brother, former Ald. Michael Scott. Mayor Lori Lightfoot selected her from a pool of 19 candidates.
Michael Scott resigned to work in a role at clout-heavy CineSpace Chicago film studios.
The race includes at least three former aldermanic candidates along with lifelong West Siders. Five of them also sought to be appointed to the seat over the summer.
Block Club sent the 24th Ward candidates questionnaires asking them to weigh in on the key issue for the area and what they would do to address it. Read more below on their positions.
The election is Feb. 28. If no candidate receives at least 50 percent of the vote, the top two will go to a runoff April 4.
Vetress Boyce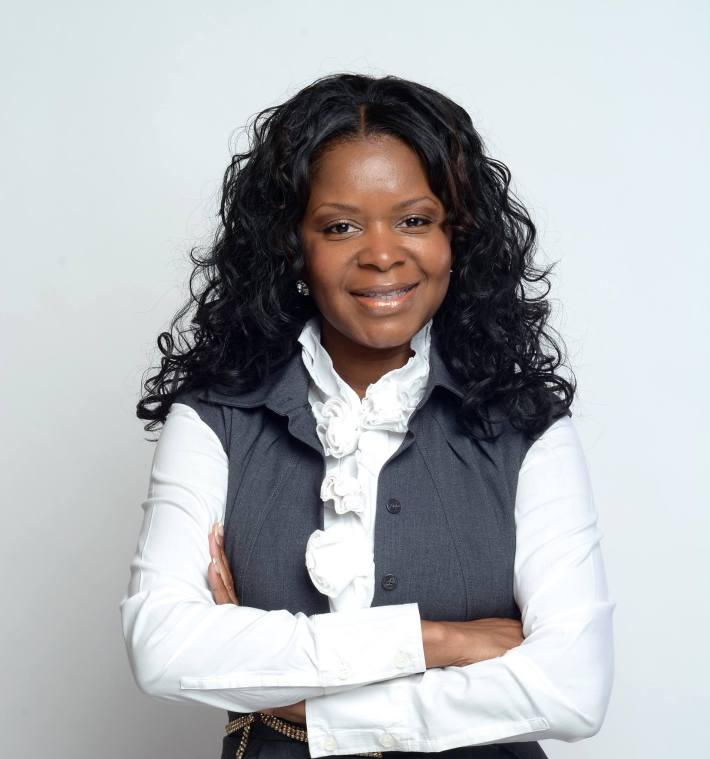 Boyce, who has lived in the ward nearly 20 years, is making her third bid for the City Council seat. She lost to Michael Scott in a runoff in 2015.
Boyce is president and CEO of Boyce Enterprise, a certified medical supply and personal protective equipment business, and she owns a beauty supply store in the ward.
Boyce has lobbied City Council members to pass reparations and hosted reparation education symposiums throughout Chicago and the state.
Poverty is the most important issue in the ward, Boyce said.
"Poverty breeds every other disastrous element we are faced with: crime, gun violence, drugs, mental illness, poor health/health care, food deserts, abandonment, poor education, incarceration, recidivism, drug relapse, filth, domestic abuse, finance issues, hopelessness, child abuse, unemployment and more," she said. "All these issues are now spreading abroad throughout the entire city of Chicago. Poor communities are forced to shop outside of where they live for opportunities of what is considered 'quality.'"
Now, the city needs to "reinvest in areas that have been financially left out," and it is critical local leaders collaborate to address decades of neglect, Boyce said.
Boyce said she's experienced, passionate, ready to help the 24th Ward and city and ready to work closely with the mayor. There is a desperate cry for the restoration of community and family, she said.
In 2022, Boyce was given the Transforming Lives Through Professional and Community Engagement award by the Cook County Board of Commissioners and the Excellence in Business Leadership Award from the New Covenant Community Development Corporation, she said.
Drewone Goldsmith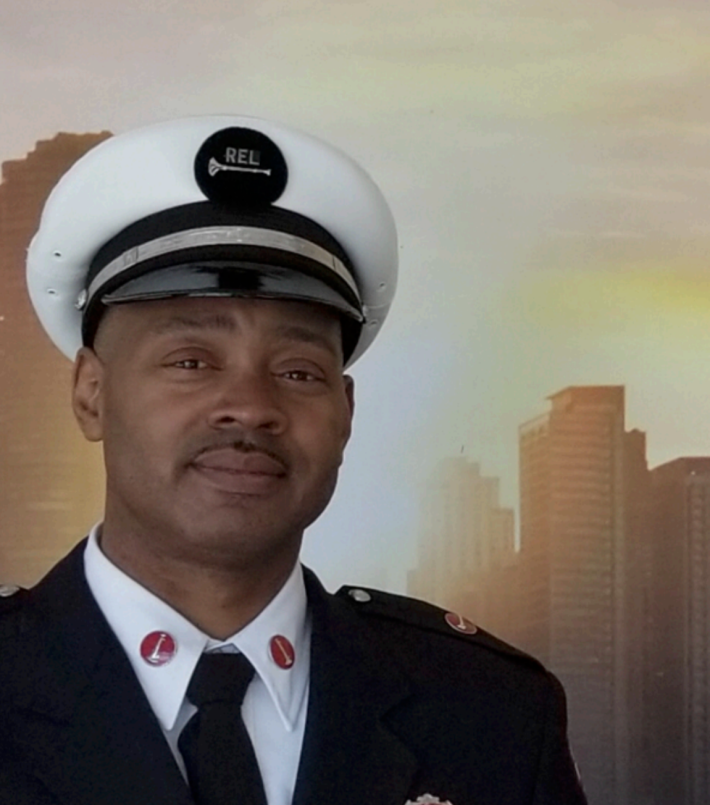 Goldsmith has lived in the 24th Ward for 52 years and served six years in the Marine Corps.
After serving in the military, Goldsmith worked for 18 years at Lawndale Christian Community Ministry as director of facility, safety, security and construction. He's a 22-year veteran with the Fire Department, where he worked as a lieutenant and candidate instructor.
Goldsmith is also founder of Chicago's Historic Route 66 Classic Car Show.
Goldsmith cited safety as the race's key issue.
"The lack of safety erodes everything else. … [T]he ward needs to address this issue that plagues the city and community on many fronts," he said.
As alderman, Drewone said he would demand services the ward needs to correct the neglect West Siders have suffered for decades, address the staffing shortage within the Police Department, "clean up the filth that plagues the ward, [and] serve the community with professionalism, integrity, humility, respect and loyalty."
Traci "Treasure" Johnson
Johnson is a life long resident of North Lawndale. She is a small business owner and community activist, according to a previous candidate statement to WTTW. Johnson unsuccessfully ran for 24th Ward alderman in 2019.
Johnson did not return Block Club's requests for comment.
Johnson's platform includes bringing businesses to the ward with community input, reducing homelessness by revitalizing foreclosed properties, reopening closed schools in the ward and allocating TIF dollars accurately and honestly, according to her Facebook page.
Creating a 24th Ward homebuyers program along with supporting criminal justice reform and expungement assistance are also part of Johnson's campaign.
Larry Nelson
Nelson ran for the 24th Ward seat in 2015, losing to Michael Scott.
He does not appear to have an active campaign website and did not respond to Block Club's requests for comment.
Creative Scott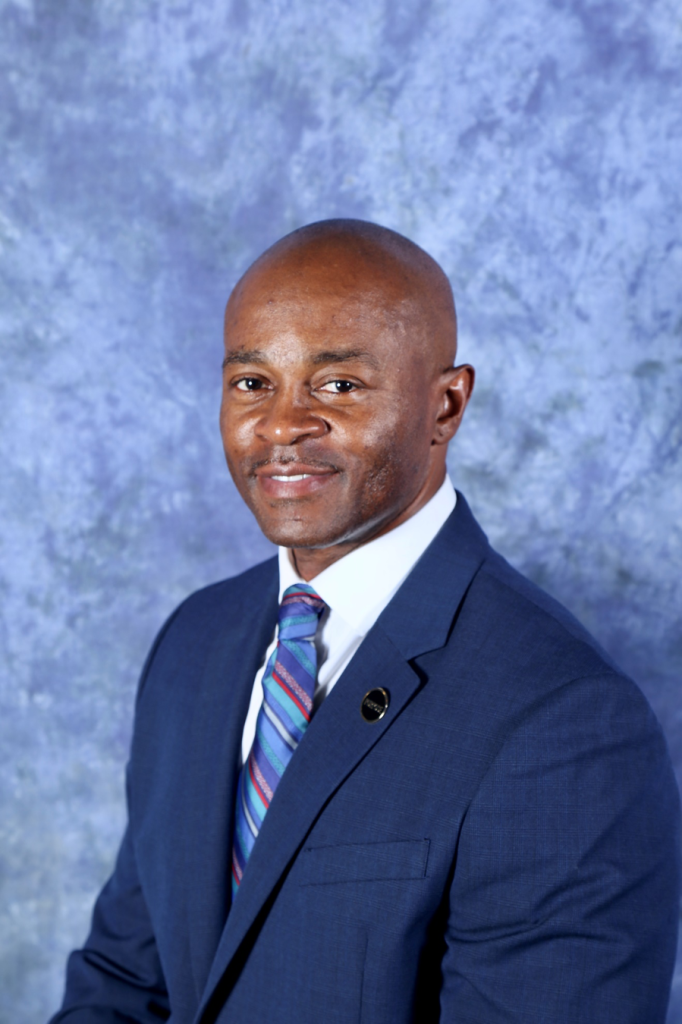 Creative Scott has lived in the 24th Ward for 49 years. He owns Creative Salon and Start to Finish.
Scott also runs a young barbers program for kids and teens ages 5-15 out of his salon, which helps youth learn the history and business of barbering.
Scott has no relation to Monique or Michael Scott.
Scott said there are several key issues for neighbors in the race, and they require a multi-pronged approach. He did not offer additional details.
"The most important issue in the ward is the lack of public safety, housing, and economic opportunities which has plagued the 24th Ward," Scott said. "The most pressing issue is that the issues have not been adequately addressed in a significant manner."
Monique Scott
Scott has lives in the 24th Ward for 51 years and served as a park supervisor for the Park District before being appointed to the City Council seat.
Scott cited public safety as the core issue for constituents.
"However, crime goes hand in hand with other factors, such as lack of affordable housing/land density, quality education, employment opportunities, and economic development," Scott said.
If elected, Scott said she will continue to work with the Mayor's Office to advocate for more police officers and detectives. She also said she will continue championing affordable housing initiatives and development projects such as Reclaiming Chicago, Grace Manor, Lawndale Innovation Center, the Homan Square Foundation. These initiatives will help with housing, economic development and employment, Scott said.
Scott said she has hosted monthly meetings recently with the city's housing and planning departments to buy city-owned lots in the 24th Ward.
In addition, Scott is working on a plan with the community and Chicago Public Schools to bring $30 million to three schools to help with the education disparity. Focusing on these strategies and others will help to prevent and reduce crime, she said.
Edward Ward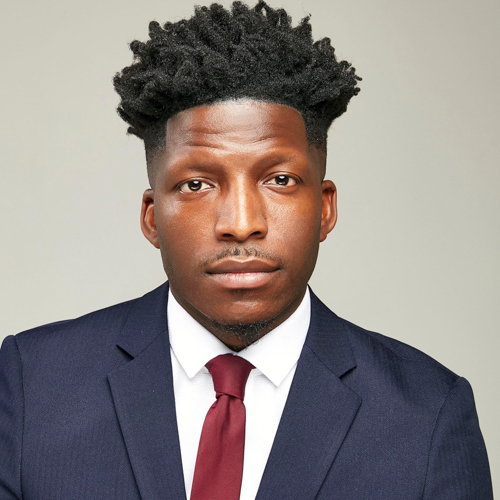 Ward has lived in the 24th Ward his entire life, he said. He started getting involved in community organizing when he was a teen. Ward has advocated for restorative justice, anti-violence and education on the West Side.
Ward interned for alds. Walter Burnett (27th), Harry Osterman (48th) and Cook County Commissioner Tony Percaica. He's also volunteered with Coalition for the Homeless and Blocks Together.
Ward said the area's economic landscape is the most pressing issue.
"Because of the economic and structural decay of 24th Ward, businesses have been ran out and jobs have been lost. This has resulted in the structural and physical decay in the ward," he said.
Research has shown a direct correlation between violence and poverty, Ward said. His solution would be to shore up funding for small businesses to encourage growth and development, he said.
Ward also plans to push for trades to be brought back to public education, giving young people the opportunity to develop hands-on skills, he said.
Ward would back a tax break for developers who build homes in the area within a reasonable time, he said. He also would advocate for the redistribution of tax-increment financing dollars so they are directed more equitably to areas that need it the most, he said.
Ward would also encourage rent control throughout the city and ward to stave off gentrification, he said.
Luther Woodruff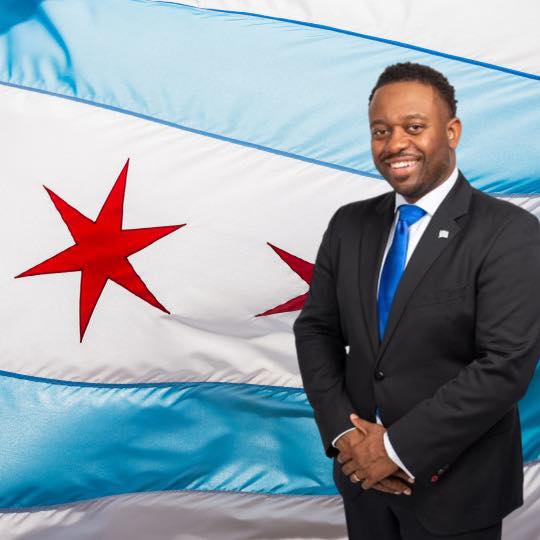 Woodruff was born and raised in North Lawndale and works for city's Department of Streets and Sanitation. He's also a musician at Greater Rock Missionary Baptist Church, according to his campaign website.
Top priorities for Luther's campaign include "reconnecting our neighborhoods, establishing dialogue, and fostering collaboration we can create a ward that works for all of its residents," according to his website.
Part of that includes streamlining a process to sell vacant lots to residents of the 24th Ward, preserving sustainable low-cost housing, advocating for needs-based funding within CPS and providing robust programing for youth at after-school programs, parks and summer jobs, according to his campaign website.
Woodruff did not respond to request for comment.
Subscribe to Block Club Chicago, an independent, 501(c)(3), journalist-run newsroom. Every dime we make funds reporting from Chicago's neighborhoods.
Click here to support Block Club with a tax-deductible donation. 
Thanks for subscribing to Block Club Chicago, an independent, 501(c)(3), journalist-run newsroom. Every dime we make funds reporting from Chicago's neighborhoods. Click here to support Block Club with a tax-deductible donation.
Listen to "The Ballot: A Block Club Chicago Podcast":