DOWNTOWN —  After a couple years of rising rents, luxury real estate experts say residents can now expect less sticker shock when signing and renewing leases than in years past.
After a rent roller coaster the past three years that saw rents slashed in 2020 and skyrocketing in 2022, the market is expected to cool off with thousands of new residential units slated to come online in the next few years.
"There is more new construction slated for delivery in the next three years Downtown than we've ever historically seen in a three-year window before," said Sophie Morrison, director of marketing and broker for the Downtown Apartment Company.
Rents are still expected to increase, but at a more stabilized rate because of more competition coming on the market. Citywide rent is expected to increase 3.5-4 percent according to a 2023 Chicago annual report from Integra Realty Resources, a consulting and appraisal firm.
Apartment construction lulled at the height of the pandemic but has started to pick up again with 2,900 units planned Downtown for 2023 and 4,000 in 2024, according to Crain's. The same is true for the West Loop which has 1,700 units under construction and nearly 6,000 additional units in the planning stages.
"I think rents will really only continue to stay the same or go down over the next couple years, just from the sheer amount of supply," Morrison said.
The increased supply will be inviting to luxury apartment residents who have stuck around during the pandemic and might be enticed to move due for deals and cheaper rent.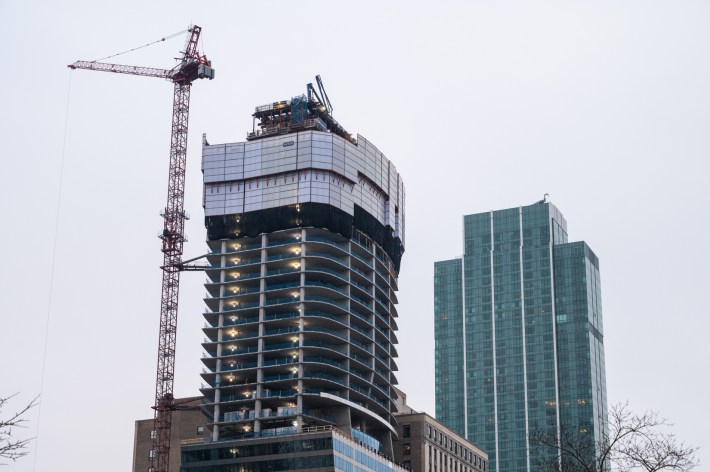 In 2020, many buildings offered shorter lease terms and cheaper rents in order to keep and attract residents in the neighborhood. This also attracted people Downtown who might not have been able to afford to live in those units otherwise, Morrison said.
In 2021 and 2022, as construction halted and buildings filled up, the demand for housing rose and so did rents.
Summer 2022 in Chicago saw the average monthly rent exceed $2,000 for a one-bedroom apartment. That's a 20.6 percent year over year increase, according to realtor.com.
The average renewal cost for a one-bedroom in Downtown and the West Loop during that time was between $2,800-$3,000, according to Downtown Apartment Company figures.
"2021 to 2022 [rental rates] were really expensive, but still cheaper than moving. Now in 2022 those renewals are coming up again, and there's a lot more supply on the market. So people who haven't moved for two years are moving and getting much lower rates," Morrison said.
After not being able to afford to move last year, South Loop resident Mariah Rosado is relocating a couple buildings north from her existing apartment near Grant Park at 1212 S. Michigan Ave. She felt like her current apartment was outdated, she said.
Rosado was specifically in the market for a luxury building with 24/7 front desk security, in-unit washer and dryer, dog-friendly amenities, a full-service gym and community events.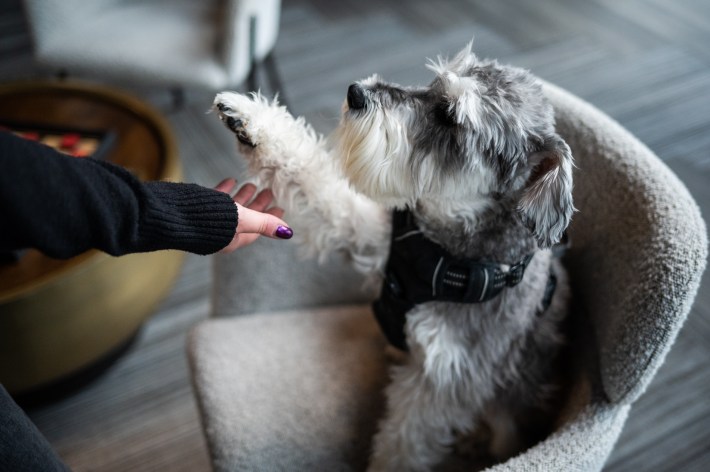 After touring several luxury properties nearby, Rosado opted for a one-bedroom corner unit overlooking the lake at 1130 S. Michigan Ave. Her base rent will be $2,100. It's more than the than $1,800 a month she's paying for her current apartment at 1212 S. Michigan Ave., but she'll get so much more, she said.
"I got a corner unit on the 33rd floor with a lake view…it has a dog run, a dog wash station, beautiful gym and outdoor pool, community events," Rosado said. "… My current building doesn't have any of that stuff. I feel like I'm getting a really good deal."
Others on the hunt for a luxury unit can expect more or less of the same in Downtown and the West Loop, Morrison said.
One-bedroom apartments that were going for $2,800-$3,000 in the West Loop and River North last year are now being priced closer to $2,200-$2,800, Morrison said.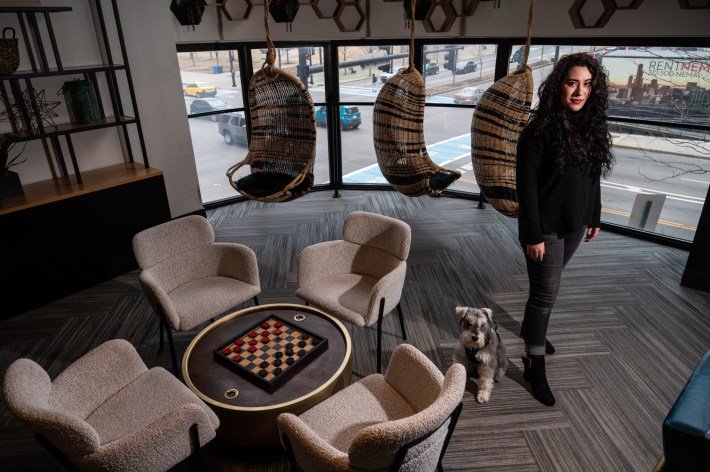 Because there is more inventory and competition for luxury units in and around Downtown, rental rates are technically more affordable there than in neighborhoods like Lincoln Park, Morrison said.
Alex Walenta, executive vice president for Fifield Companies, a boutique real estate developer based in Chicago, said rents at the company's Logan Apartments, a luxury mid-rise building completed in Logan Square in March 2020, are higher than at similar buildings Downtown like The Sinclair, 727 Madison and Luxe on Madison.
A one-bedroom at Logan Apartments starts at about $2,500 and can cost upwards of $3,500 depending on the floor plan. Fifield's other buildings located Downtown and in the West Loop range between $2,300-$2,700.
But what's considered a "more affordable" market by real estate experts, is not affordable for all. During the pandemic many renters were lured in and around Downtown by low rates and concessions, according to Crains.
One of those was Maya Moore, who moved into a studio in the West Loop for $1,100 at 180 N. Jefferson St. in July 2021. She picked her apartment located in the West Loop because it was close to her job.
She renewed in July 2022 for $1,700, a 64 percent increase, which was more than the out-of-state transplant expected.
"It definitely surprised me…I thought that even though the apartment was worth more that they wouldn't do that much of an increase to somebody in just one year," Moore said.
At that time, because her future in Chicago was uncertain, Moore decided to renew her lease in 2022. This year she plans to move in order to find something more affordable, possibly in another neighborhood. Her goal is a one-bedroom apartment for no more than $2,000.
Moore is one of the few left, who moved into a luxury building for a COVID-related special.
From 2020-2022, Fifield's properties often handed out one or two months of free rent for stabilized buildings and two to three months for its newer buildings to attract tenants like Moore, Walenta said.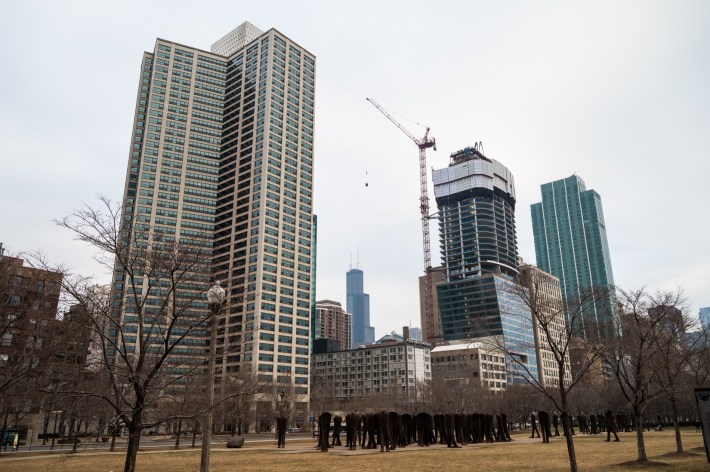 But many of those renters have moved on as rent hikes reached outside many residents' budgets. Buildings that offered extreme discounts needed to raise rents in order to catch up, Walenta said.
"Most of the people who moved in around 2020 have moved on at this point if they weren't able to afford it. In particular, most people moved out into just less amenitized buildings," Walenta said.
Currently Fifield's buildings are seeing 50 to 60 percent retention, meaning those who could afford 2022 rent hikes are choosing to stay, weeding out those who could not.
"We've had some people that have just not been able to afford it and have left. But there's many more people that have said, I am going to make it work and I want to stay in this building in this neighborhood," Walenta said.
Those who can afford to shop around in the luxury market will have their pick. New luxury buildings expected to open this year include The Row, a 43-story skyscraper opening this June in booming Fulton Market.
Other luxury buildings expected to open by the end of the year include 160 N. Morgan, 166 N. Aberdeen and 355 N. Halsted St.
"There's definitely good deals on luxury rentals…if people want to get ahead of the curve," Morrison said.
Listen to "It's All Good: A Block Club Chicago Podcast":