GRAND BOULEVARD — After nearly seven years on 47th Street, Two Fish Crab Shack owner Yasmin Curtis has her eyes on expansion.
Curtis is in the early stages of a $9 million plan to build a new home for her popular restaurant on an adjacent vacant lot that will also include housing. The entrepreneur hopes to complete the project by 2025.
"I got my first set of renderings in 2019. Once I realized that you can build up I thought it would be a great opportunity to create more density in the community and more density on 47th Street because there are so many vacant lots," Curtis said, adding that owning the building had always been part of the plan.
The Low End native worked with several architectural firms on the renderings and chose a design that would fit in with the neighborhood vibe. She plans on hiring a Black-owned construction firm to carry out the vision, which includes rooftop and sidewalk cafe dining areas and a garden for residents.
As for the housing, Curtis wants to build 10 two- and three-bedroom units above the restaurant. She's unsure whether they'll be condos or apartments, telling Block Club she'll leave it to the market to decide.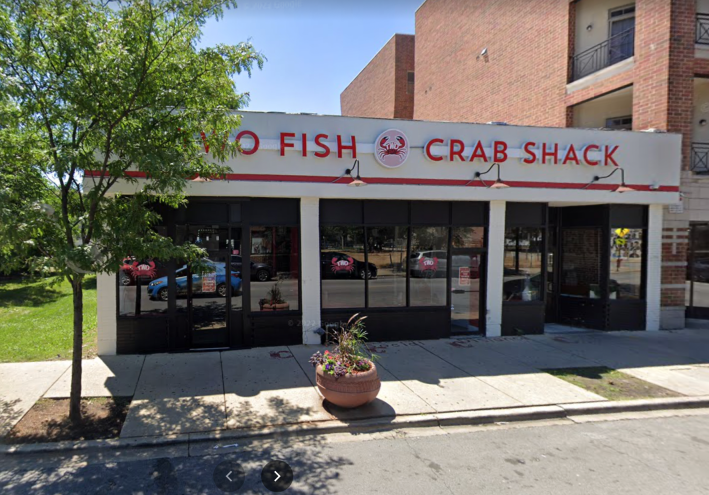 "I want to give 47th Street something it doesn't have. We definitely don't have a rooftop space in Bronzeville," said Curtis.
Curtis said she'll be using "traditional financing" to fund the project and plans to seek out any grants or loans available.
The restauranteur has been on an upswing since 2021, when Mariano's began selling her line of seafood and sauces in their stores, a turn of fortune after the pandemic had forced Curtis to temporarily close. A chance opportunity to participate in the grocer's vendor market led to a contract.
Occasionally, Curtis has been asked why she decided to open her restaurant in Bronzeville instead of the South Loop or other points north. The answer is simple.
"Representation is important all across the board. That's why I'm in Bronzeville. We want to be proud that we have built our own community. So if we can continue to build a community that we serve and live in, that's important. We want to make sure we're a part of that," Curtis said.
Watch our "On The Block" TV show on The U, CW26 and MeTV.
Listen to "It's All Good: A Block Club Chicago Podcast":