BRONZEVILLE — With Ald. Sophia King (4th) challenging Mayor Lori Lightfoot in the mayoral election next year, up to seven candidates — including King's longtime aide — are trying to fill her seat at City Council.
Appointed by then-Mayor Rahm Emanuel to replace former Ald. Will Burns in 2016, King won a special election in 2017. She won again in 2019 against challenger Ebony Lucas, getting 66 percent of the vote. She announced her bid for mayor in August.
The 4th Ward — which includes Kenwood, Oakland and parts of Bronzeville — is one of the city's more progressive communities. It is home to Cook County Board President Toni Preckwinkle, who served as alderperson for 19 years before her election to the board in 2010.
The election is Feb. 28. If no one candidate receives at least 50 percent of the vote, the top two finishers will go to a runoff April 4.
Here's a look at the aldermanic hopefuls.
Prentice Butler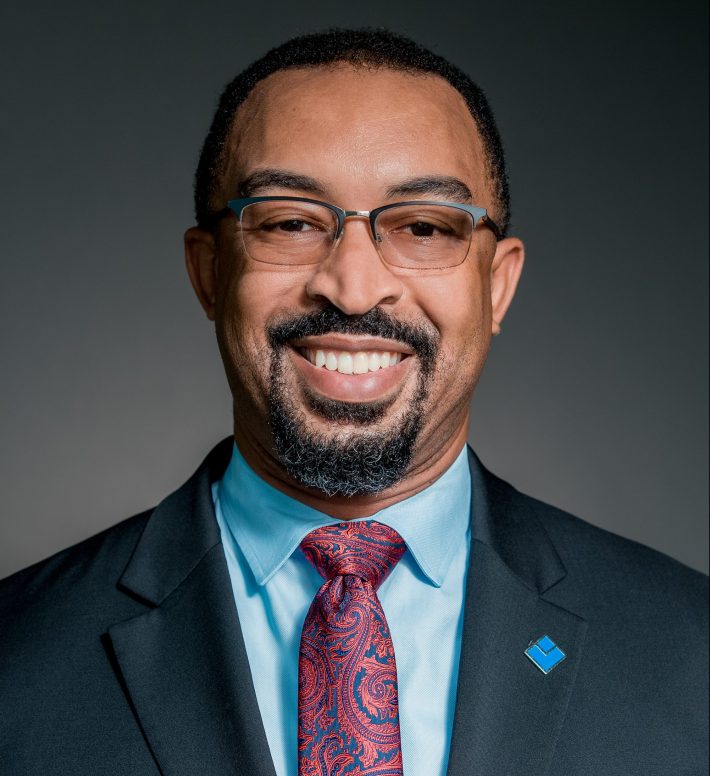 Prentice Butler, King's chief of staff, announced his bid in October.
The South Shore native has long worked behind the scenes in the 4th Ward, joining the office in 2011 under Burns and remaining through King's tenure. Now, the University of Chicago alumnus hopes to strike out on his own.
"This is part of is a lifelong commitment to public service," Butler said in October. "My family was always involved in the community. My mom ran a day care, and she and my dad were always going to the polls on Election Day. I picked up the bug at a young age."
Butler is looking to continue the work of his predecessor, focusing on economic development and strengthening the middle class through progressive policies that help with upward mobility, he said.
Khari Humphries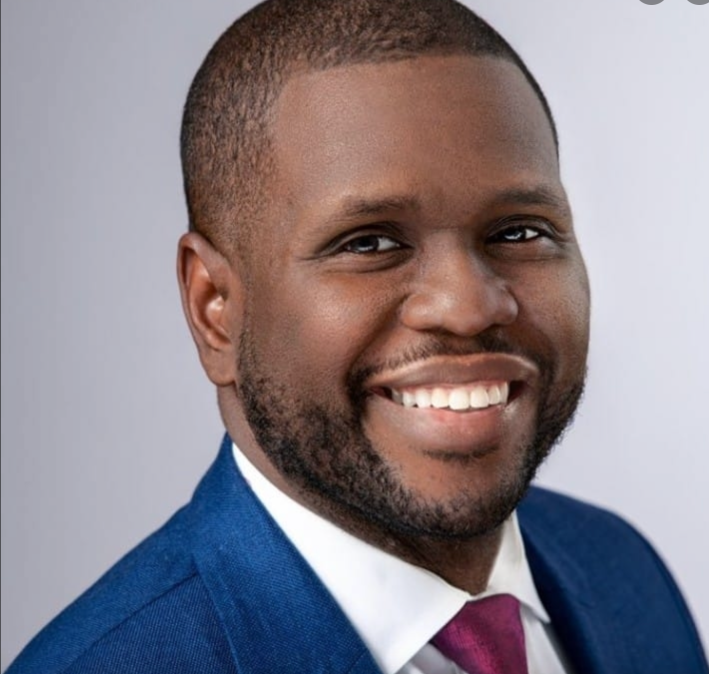 Political neophyte Khari Humphries may be new to campaigning, but the Bronzeville native has more than 20 years of public sector experience under his belt, from serving as director of the Boys and Girls Club of Chicago to his most recent stint as the city's senior director of Youth Policy.
Humphries, a South Side native, said he also wants to foster economic growth through living wage jobs and affordable housing.
Lamont Robinson
State Rep. Lamont Robinson joined the race in October.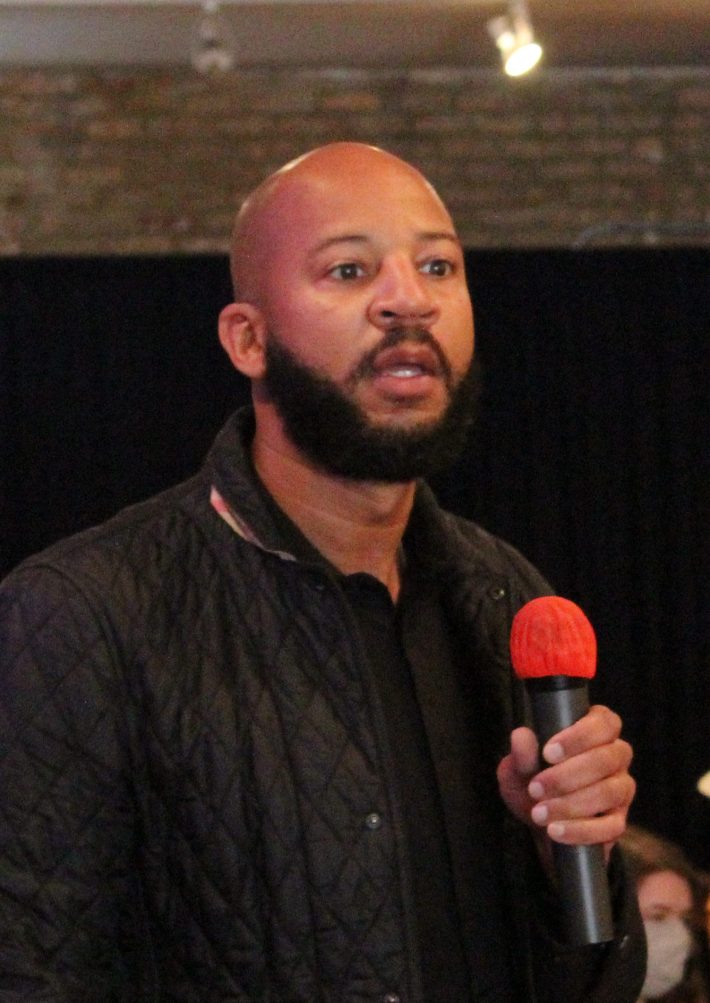 The Chatham native has represented the 5th District — which includes parts of Grand Boulevard, Greater Grand Crossing, Douglas and The Loop — in the Illinois House since 2019. He is also the state's first openly LGBTQ+ lawmaker.
Robinson secured $15 million in state funding for construction of a South Side community center as part of his efforts to create more resources for queer and trans residents.
The Allstate Insurance agency owner already has the support of Preckwinkle and the 4th Ward Democratic Organization.
"I would like to have a more immediate impact on the needs of my neighborhood," Robinson said in a statement when he announced his bid. "It's hard to focus on localized issues on the state level and really bring the targeted support that my community needs. I would like to do that as the next 4th Ward alderman."
Ebony Lucas
This is the third run for real estate attorney Ebony Lucas, who challenged King in 2017 and 2019.
The Oakland resident told the Hyde Park Herald in September one of her primary priorities as alderperson would be affordable housing and commercial development. She said it is key to create programs to give renters the opportunity to buy homes via down payment assistance initiatives.
Lucas also said the city should give incentives to landlords to encourage keeping rents low.
A real estate attorney, Lucas is managing partner of The Property Law Group and former president of the Mandrake Park Advisory Council. She said her professional and community background has prepared her for the work of helping constituents as alderperson.
"I pride myself on providing quality housing to people, and I live in the community," she told the Herald. "It's important to me to see all of those things taken care of, making sure that our trash is picked up, making sure that our trees are cut."
Tracey Y. Bey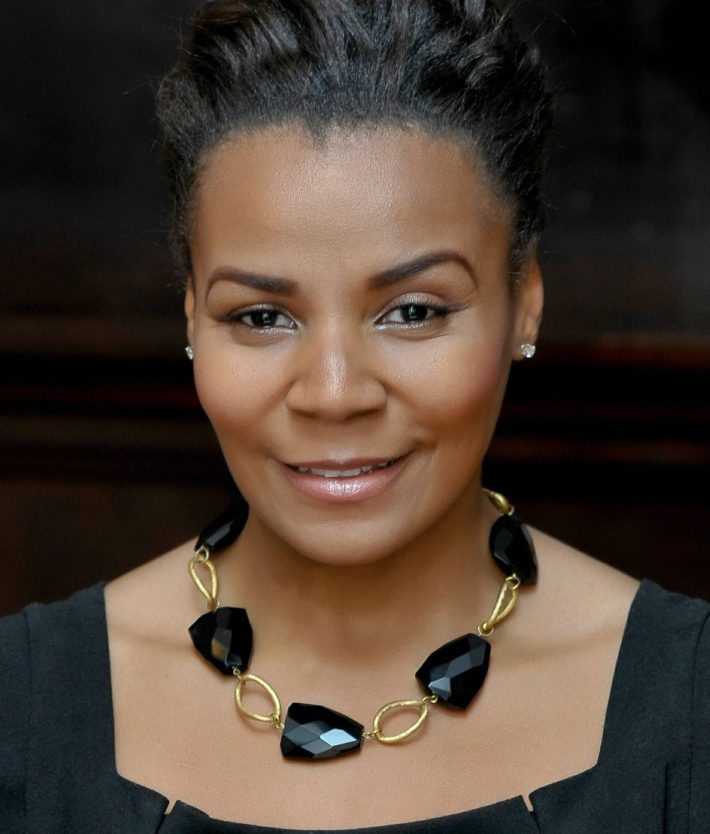 Tracey Y. Bey is making her second run for the seat after losing in 2015 to Burns.
In a 2015 ABC7 candidate questionnaire, Bey said she "wanted to work with the community to establish a system of accountability, transparency and equality."
Bey told ABC7 she supports a livable wage and sees mental health services and employment opportunities as a way to address public safety issues. She's against privatization of city assets and red light cameras.
Helen West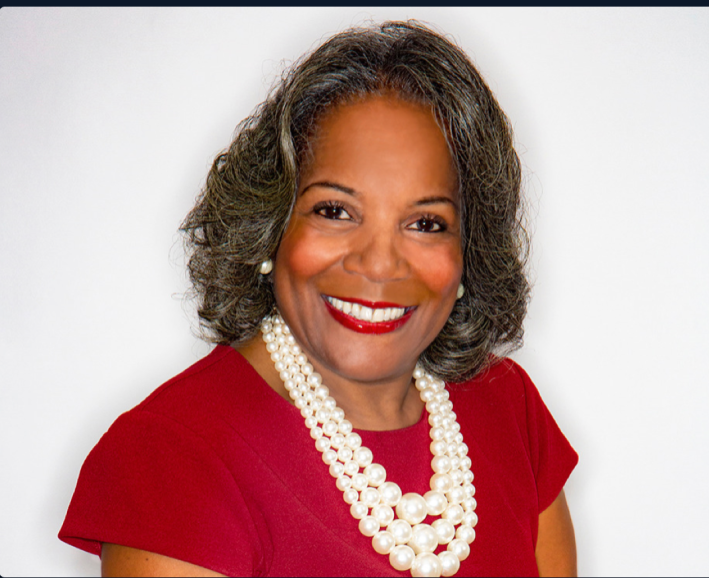 West got her love of politics from her father, who stumped for Mayor Richard J. Daley and was the first precinct captain in the 24th Ward, according to her campaign website.
This is the first run for West, who has survived cancer. She gained attention in 2020 for being part of the trial for remdesivir — now used widely to treat COVID-19 — while she had a serious case of the virus.
The retired educator supports community policing, the expansion of educational opportunities in STEM and the trades and ward cleanliness, taking an "all hands on deck approach" to keeping sidewalks and lots clean, she said.
West also said she'd "advocate and restrict granting of city permits" for additional fast-food eateries along 4th Ward thoroughfares to attract more business services and promote the arts and rich culture of the ward and fine dining restaurants.
Paul Pearson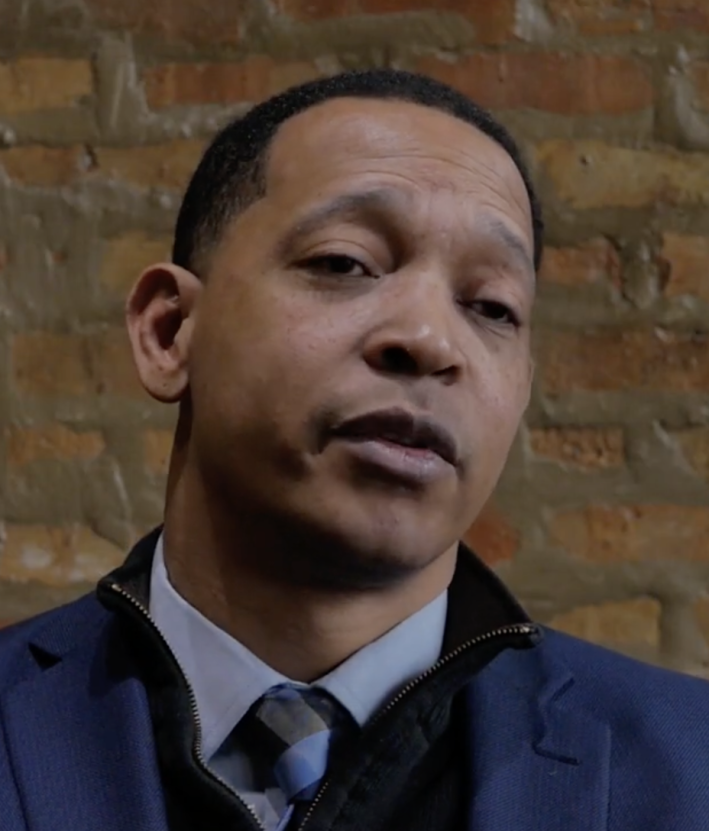 Bronzeville native Paul Pearson hopes to address inequities in education and housing, advocating for a home-purchase program — a collaborative, multiagency effort — for descendants of enslaved people living in the community for more than one year to receive affordable home loans, according to his campaign website.
The DePaul University doctoral candidate is in favor of broadening access to preventative health care through community clinics.
Listen to "It's All Good: A Block Club Chicago Podcast":