WEST TOWN — A West Town ceramics studio is expanding to offer more space for Chicago artists, classes and community events.
The Digs, 333 N. Oakley Blvd., was founded in November 2020 by Fawn Penn and Zoe Minzenberger, who met while they were students at the School of the Art Institute. They were practicing ceramicists and wanted to start a studio that catered specifically to working artists, instead of just classes and hobbyists.
The duo launched The Digs, creating a small residency program and a "Pay To Clay" initiative which allows members to take advantage of communal workspace. The studio also has a day pass option.
Now — coinciding with its two-year anniversary — The Digs is moving into additional studio space next to its original location, allowing Penn and Minzenberger to more than double the number of resident ceramicists they're able to host.
The expansion also means the main studio will be opened up for more classes and community events.
"With the expansion, we really wanted to clear up the ground floor, open it up for community programming, and then we really could offer a lot more classes, workshops, events, open houses, and we really want to build a professional network for the artists that are working out of here," Penn said. "We really encourage member events … and learning how to sell your own work."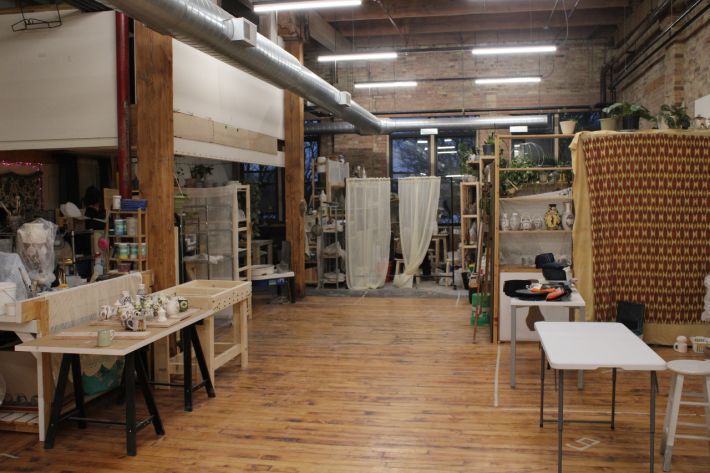 The Digs opened when ceramics was undergoing a massive spike in interest. That popularity has continued, which lead to a long wait list for residency and "Pay To Clay" spots at The Digs, something the expansion is helping to alleviate.
Penn and Minzenberger attribute the boom to the isolation of the COVID-19 pandemic and celebrities — including actor Seth Rogan — getting into the art form.
"It's literally like the celebrity popularity and then the sadness and depression of being alone on your computer. And I think that strong draw to do something physical and communal," Penn said. "That kind of like energy really propelled ceramics forward."
Minzenberger said the popularity of ceramics across the city helped bring in new artists, some of whom had trouble finding space at more established studios.
"All the studios in the city are full because of how popular it is. And I think a lot of our success is come from the success of all the other studios," she said.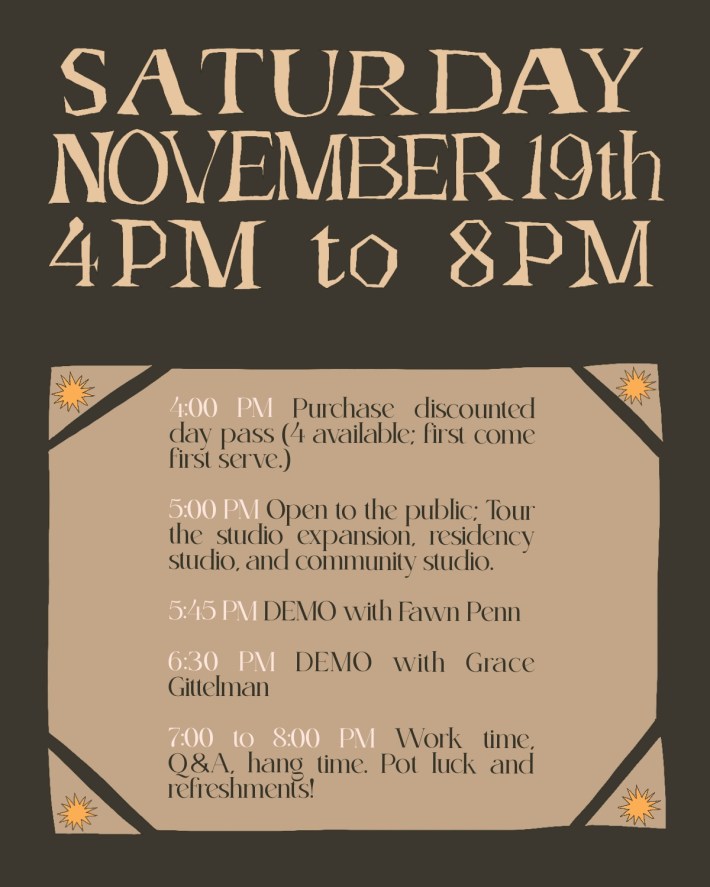 The expansion comes as Minzenberger and Penn have started to focus more on creating community through classes and events, whether they be weekly or one-time occasions.
They also hope to host more classes taught by resident artists at The Digs, so they could showcase their techniques while making extra money.
"The goal for the classes is to be very artist-specific, to really lean on the members and bring them opportunities, professional opportunities," Minzenberger said.
To show off the expansion and celebrate its two-year anniversary, The Digs is hosting an open house 4-8 p.m. Saturday, which includes live demos and a tour of the space.
You can learn more about The Digs on its website and Instagram.