SOUTH LOOP — As the unofficial historian of the South Loop, Dennis McClendon has seen the neighborhood transform in the 40 years he's lived there. Now, the geographer is set to share the neighborhood's illustrious past at South Loop Stories, an event at the Union League Club this week.
At the talk, 5:30-8 p.m. Thursday at the social club, 65 W. Jackson Blvd., McClendon will explore the South Loop's industrial roots and its current iteration as a middle-class enclave. Those in attendance should expect to hear about the South Loop's dalliance with vice, which resulted in a number of popular bordellos and burlesque clubs, including the Everleigh — which operated out of two ornate mansions on South Dearborn Avenue.
"While there were still burlesque houses and pinball arcades, tawdry bars and pawn shops on State Street well into the 1980s, the more serious vice was in what was called the Levee District, which was transitioning from being a neighborhood of Italian immigrants to becoming brothels," said McClendon, who runs design firm Chicago CartoGraphics.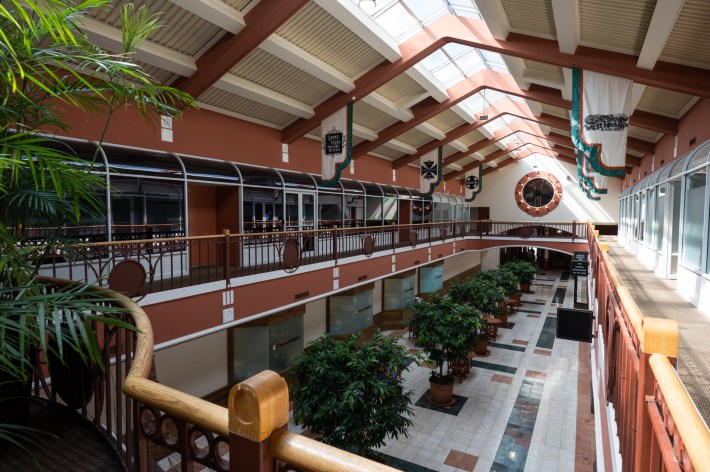 Though people love hearing stories about sporting houses and bordellos, McClendon said those tales "mask the genuine suffering that was happening."
"Within those places, the young women [were] addicted to drugs of one kind or another or felt they had absolutely no option to ever escape from a life they'd been tricked into or somehow trapped in," said McClendon, who also serves as vice president of planning and development for South Loop Neighbors.
The historian, who has given lectures on Chicago's history for decades, will also detail the South Loop's past as a transportation hub.
Trains carried freight and passengers through the city for decades until use sharply declined in the 1960s. McClendon said when Amtrak took over all passenger trains in 1971, it moved all of its operations to Union Station, abandoning train stations in the South Loop. Eventually, the rail yards and adjacent industrial buildings were converted into residential developments.
McClendon was a pioneer of sorts when he settled into his Printers Row home in 1983, fresh out of a background in urban planning and design. The proximity to The Loop drew him to the area, as did the idea of reclaiming an industrial neighborhood that was slowly becoming residential.
"I often joke about how there are butterflies in the world that like to flit among the trees and flowers in the countryside. Then some of us are moths, and we want to fly as close as we can to the very brightest light, and there's no brighter light than Chicago's Loop," McClendon said.
Now the area is home to planned developments, including Dearborn Park and Dearborn Park II, which McClendon refers to as a "kind of new suburbia" created in stark comparison to the urbane lofts and apartment buildings in other parts of the South Loop.
Though registration for Thursday's event is full, there is a waiting list. McClendon hopes to host more discussions about Chicago's history soon. In the meantime, the certified Chicago tour guide continues to leads bus, boat and walking tours of city architecture.
Listen to "It's All Good: A Block Club Chicago Podcast":