LITTLE ITALY — Construction on the long-anticipated National Public Housing Museum will start in a couple of weeks, leaders said at a groundbreaking ceremony Tuesday, bringing to fruition a project that organizers began planning 15 years ago.
After a number of stops and starts over the years, the museum will now be built inside the last remaining building from the Chicago Housing Authority's Jane Addams Homes — one of the public housing projects that was part of the ABLA (Addams, Brooks, Loomis, Abbott) Homes — at 1322 W. Taylor St.
Using oral histories, art, photography and more, the museum will compile and preserve the variety of stories to come out of public housing in Chicago and across the country in order to reshape the narrative of what public housing is and inform present discussion on housing policies, museum leaders said.
The site will also be home to 15 mixed-income apartments from a partnership with the housing agency and developer Related Midwest, officials said.
The project has been in the planning and funding phase for years but it is finally ready for construction, said Lisa Lee, the museum's executive director. Leaders hope to open in fall 2023, Lee said.
"The museum that we are building together is the nation's first cultural institution in the United States dedicated to interpreting the American experience in public housing, advancing the struggle for housing as a human right, and the right of all people to a place to call home," Lee said.
The $16.5 million museum is funded with a mix of city, state and private money, including a $4.5 million Community Development Grant from the city and $1 million in tax increment financing money, Lee said.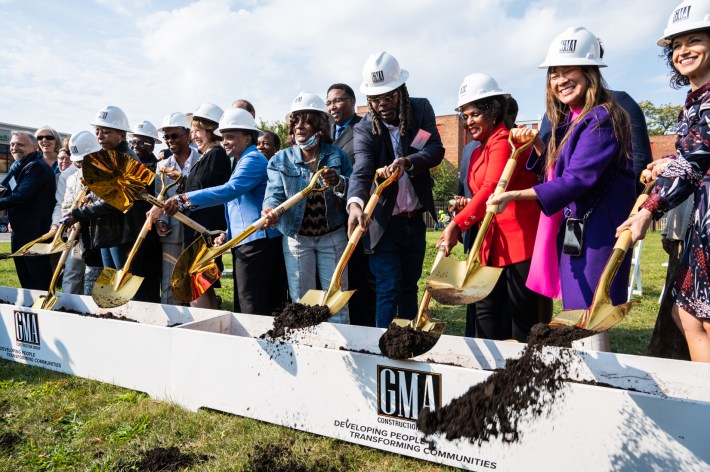 The Chicago Housing Authority is the third largest public housing agency in the city, serving more than 20,000 low-income households, according to its website.
Public housing across the city has undergone many changes since 2000, when former Mayor Richard M. Daley launched the Plan for Transformation to demolish thousands of public housing units and rebuild them. That led to vastly changed communities, segregation and gentrification, according to a 2017 WBEZ analysis.
Museum board member Francine Washington said she remembers first hearing about the plans for an institution dedicated to public housing nearly 17 years ago, and has been on board since the beginning.
Washington worked alongside co-founder and board chair Sunny Fischer and former CHA commissioner Deverra Beverly, one of the original forces behind the project who died in 2013. Washington sometimes grew frustrated when plans slowed, but she never lost faith it would be built, she said.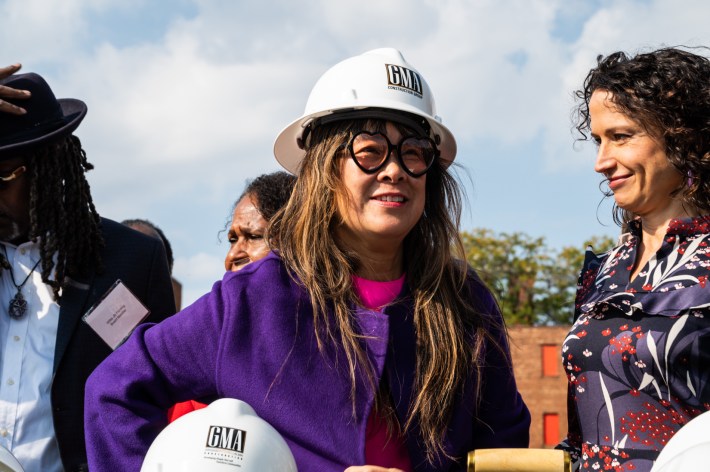 Washington, "a proud public housing resident," said she and other residents have important stories to tell that she hopes get the recognition that they deserve.
"This is our day, public housing residents day," Washington said. "This is not just a museum, this is a destination. … I always knew it was going to happen."
Some of the permanent exhibitions will include:
The Joseph and Bessie Feinberg Foundation Storytelling and Everyday Objects Gallery, featuring a rotating collection of objects from public housing residents throughout the country.
An oral history archive that will collect and share stories of public housing residents.
A music room displaying the many significant works created by public housing residents. It will be curated by DJ Spinderella, who grew up in New York's Louis Heaton Pink Houses.
Three apartments, restored with historic artifacts, to portray the life of a Jewish family during the earliest days of public housing; an Italian, a Puerto Rican and a Polish family adapting to a changing neighborhood; and a Black family during the Civil Rights era.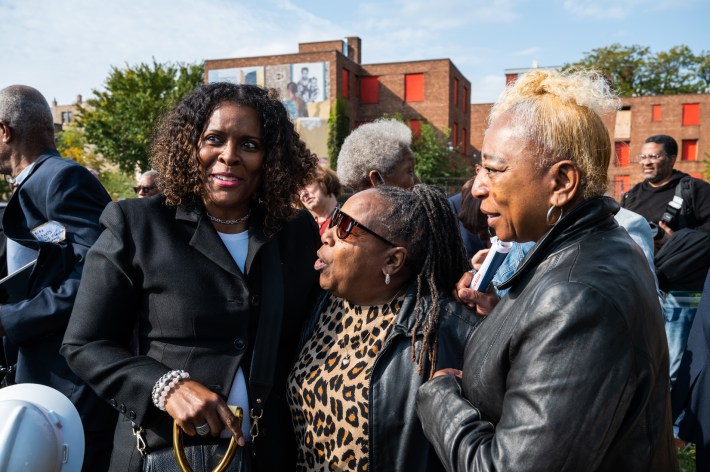 Mayor Lori Lightfoot said it made sense for the museum to be in Chicago given its deep history with public housing complexes, and the "learned, accomplished" people who grew up in public housing.
"I don't think you can think about public housing, and particularly not in a city like Chicago, without confronting systemic racism and the segregation of our city," Lightfoot told Block Club at the ceremony. "That has got to be front and center in telling the story, but I hope also that we go beyond … and really unearth the stories of the people who lived in these public housing developments across Chicago."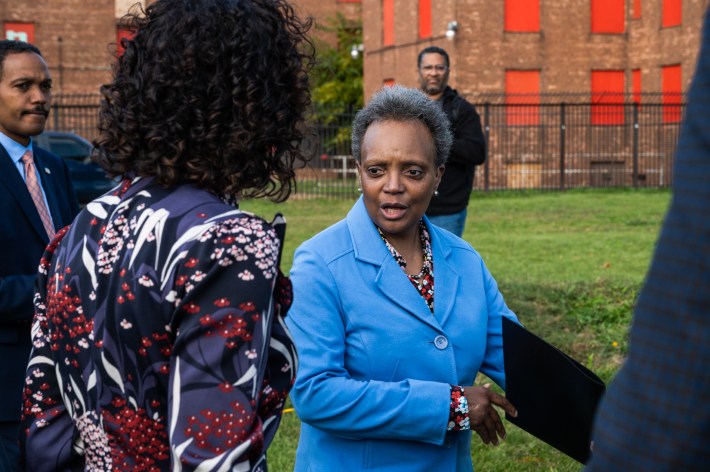 Lightfoot said it's necessary to look at the history of public housing to inform the city on how to create housing with dignity and community that will last in Chicago, pointing to the city's plans to foster Equitable Transit-Oriented Development and December 2021 pledge to invest $1 billion in affordable housing as examples.
"We are taking big, bold steps," Lightfoot said. "I think we have a framework for thinking about affordability in a very different but manageable, practical way so we can take concrete steps to make it happen."
Listen to "It's All Good: A Block Club Chicago Podcast":